Good Girls Drawn Bad: Jessica Rabbit Cosplays to Swoon Over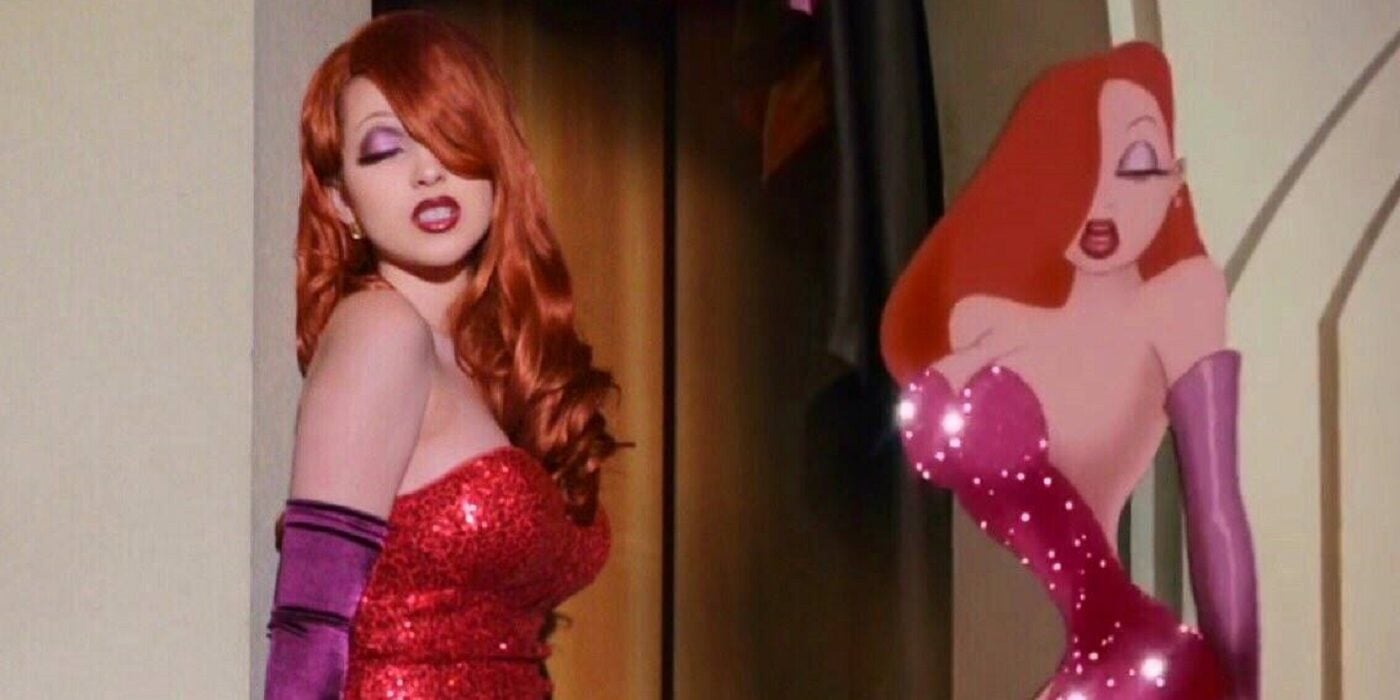 Take a ride to Toon Town with this collection of the sultriest Jessica Rabbit cosplays for Roger Rabbit to heartthrob over!
Who Framed Roger Rabbit is one of those films that terrified me as a child. Though the characters were mostly cartoons, the terrifying situations depicted in the film haunted my nightmares… But the one shining beacon in that movie for me was always Jessica Rabbit, who proved that it doesn't matter how you look or who you are–love is love.
I am TOTALLY in the Betty Boop camp of thinking their romance is the stuff of legend. Jessica's love and loyalty for the zany goofball Roger Rabbit was unparalleled. Today we pay tribute to her love and looks with some sultry Jessica Rabbit cosplays.
Though Jessica is a human character in the film, she is given the craziest proportions by her creators. It's a notoriously difficult cosplay to achieve since real human bodies just aren't built that way! It takes some MAJOR makeup skills to accomplish a gorgeous cartoon-worthy version of a Jessica Rabbit cosplay, and these artists have done an AMAZING job bringing her to life–vocals and all!
There are not a lot of Jessica Rabbit cosplays running around. Due to the very animated and exaggerated style of her character, it's quite a challenge to embody her. All of this week's cosplayers have done a fantastic job of it. Each has taken their own talents into the work, resulting in some gorgeous variants. We hope you enjoy this week's Jessica Rabbit cosplay feature!

---
Jessica Rabbit Cosplay by JBunzie
It's not every day that a cosplayer achieves express permission from a character's creator to portray their likeness, but you KNOW that when it happens, the cosplay is going to be EPIC. Such is the case with JBunzie's depiction of the smoldering temptress with a heart for comedy.
She received approval from Gary Wolf, the comic's creator, for this Cosplay, which shows the most STUNNING makeup I have ever seen. Absolutely flawless and looks as close to real as possible. She shows you EXACTLY how she created this flawless look. Check out her amazing makeup tutorial and performance video on YouTube:
---
CutiepieSensei is the master of animated characters. She has an uncanny ability to take something animated or outlandish and make it obtainable. This artist s absolutely gorgeous, and the makeup technique she used here is flawless. There aren't many images of her Jessica Rabbit cosplay out there, but the ones we've seen are jaw-dropping.
---
This cosplay is a gorgeously crafted construction worthy of the burlesque stages. The wig, particularly, is of beautiful quality, which is a rarity in most cosplays. Her subtle makeup and perfect lines and textures make this a visual feast. The extra touch of the velvet gloves makes this a sumptuous and elegantly executed cosplay.
---
Jessica Rabbit Cosplay by OMGCosplay
The gown construction drew me to this cosplay, as well as the unique and understated (in comparison to others) makeup is sultry but not overdone.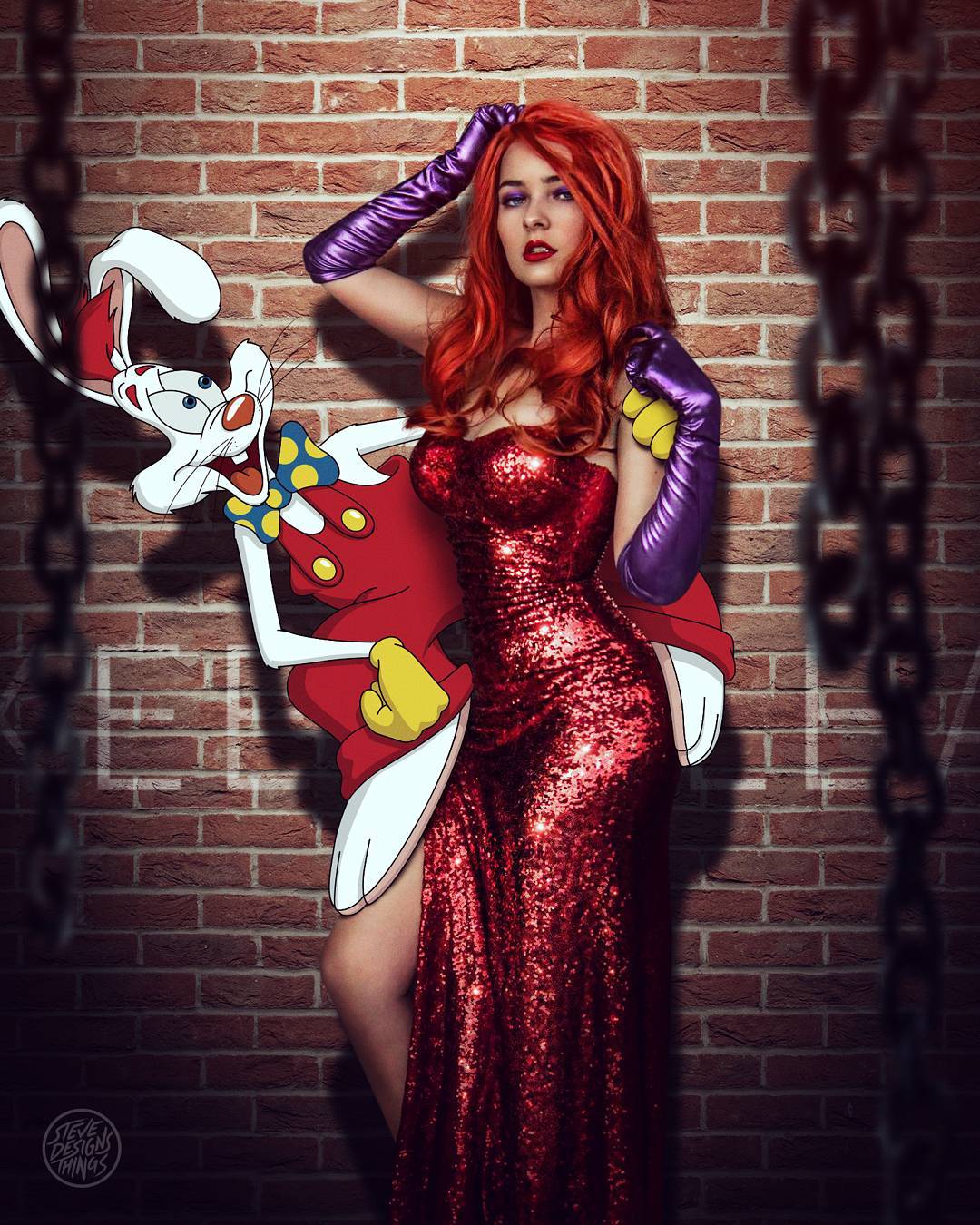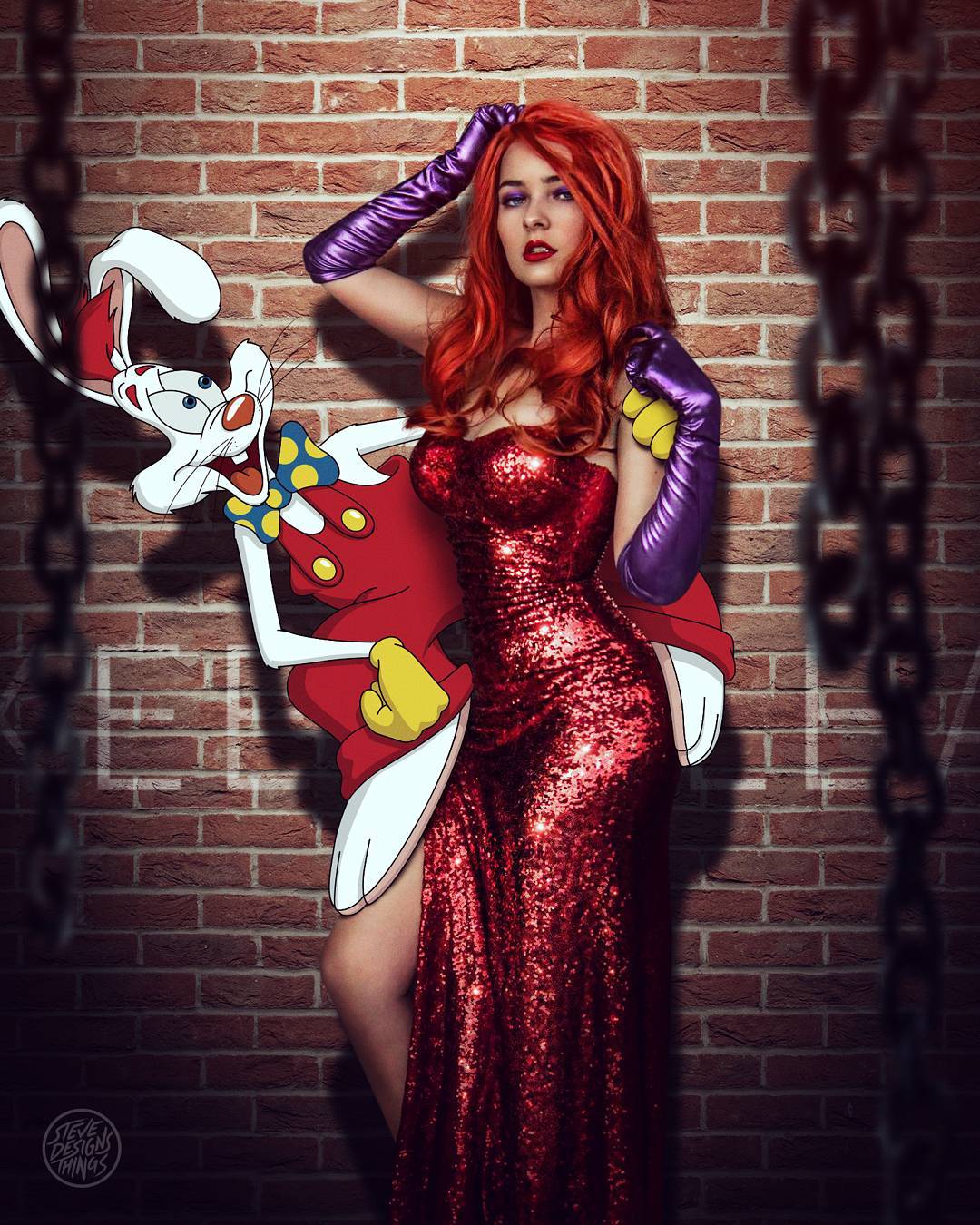 "I'd do anything for my husband, Mr. Valiant. Anything."-Jessica Rabbit
---
Jessica Rabbit Cosplay by Belle Chere
This cosplayer's work is the closest to capturing the comic proportions and overdrawn angles that make Jessica Rabbit so unique on screen. The use of shadows and lighting allows the eye to be drawn in such a way that exaggerates the curves, which is beautiful work!
---
~Join us next week for more cosplay coverage~
Have a Cosplay question you would like Mayhem's Muse to answer?
Know a Cosplayer you'd like to see featured? Send an email here!
Learn more about Mayhem's Muse