Legions Imperialis: The Legions 'Starter Box' Is An Epic Deal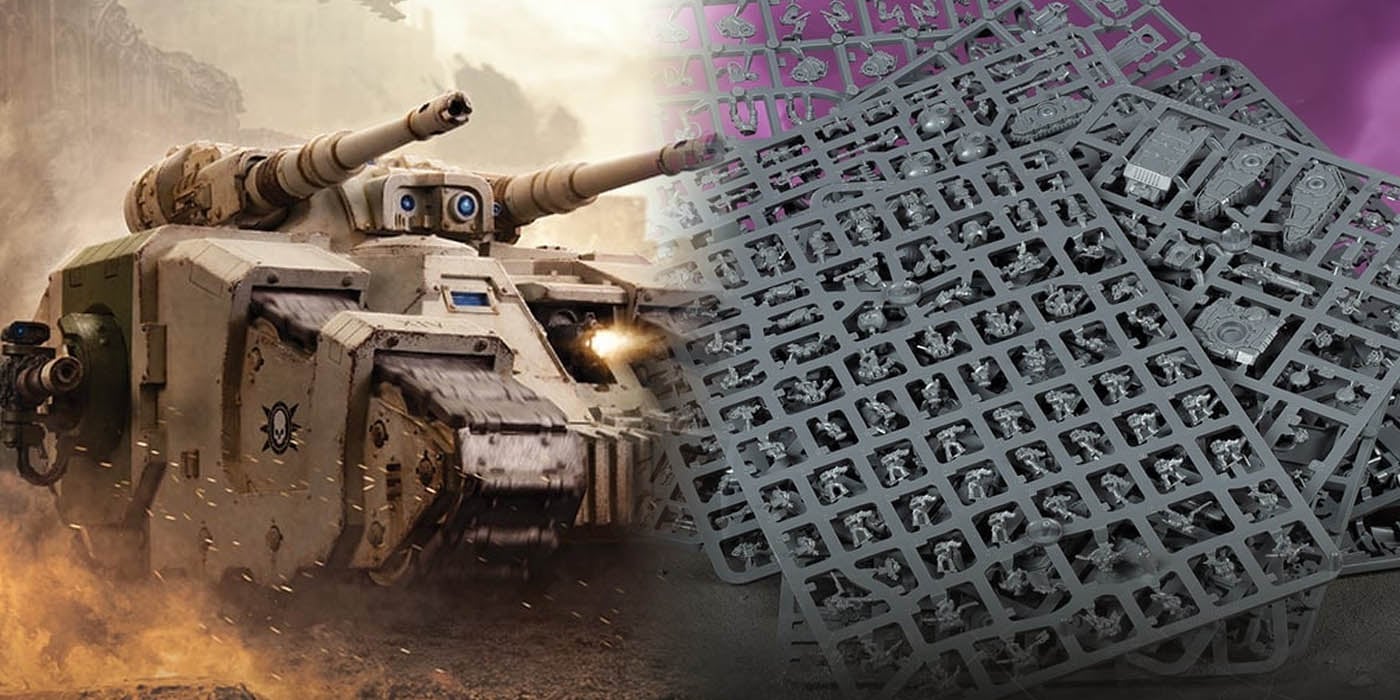 If you were going to play Legions Imperialis you're going to buy a Starter Box anyhow. The good news is that it's a heck of a deal!
We've known the contents of the Legions Imperialis Starter Box for awhile now. It's jam-packed with "223 miniatures divided across 61 individual models" according to WarCom. And this week we learned the price point is at $200. And while the math might be a little fuzzy, you're definitely getting a massive discount on this box vs individual MSRP.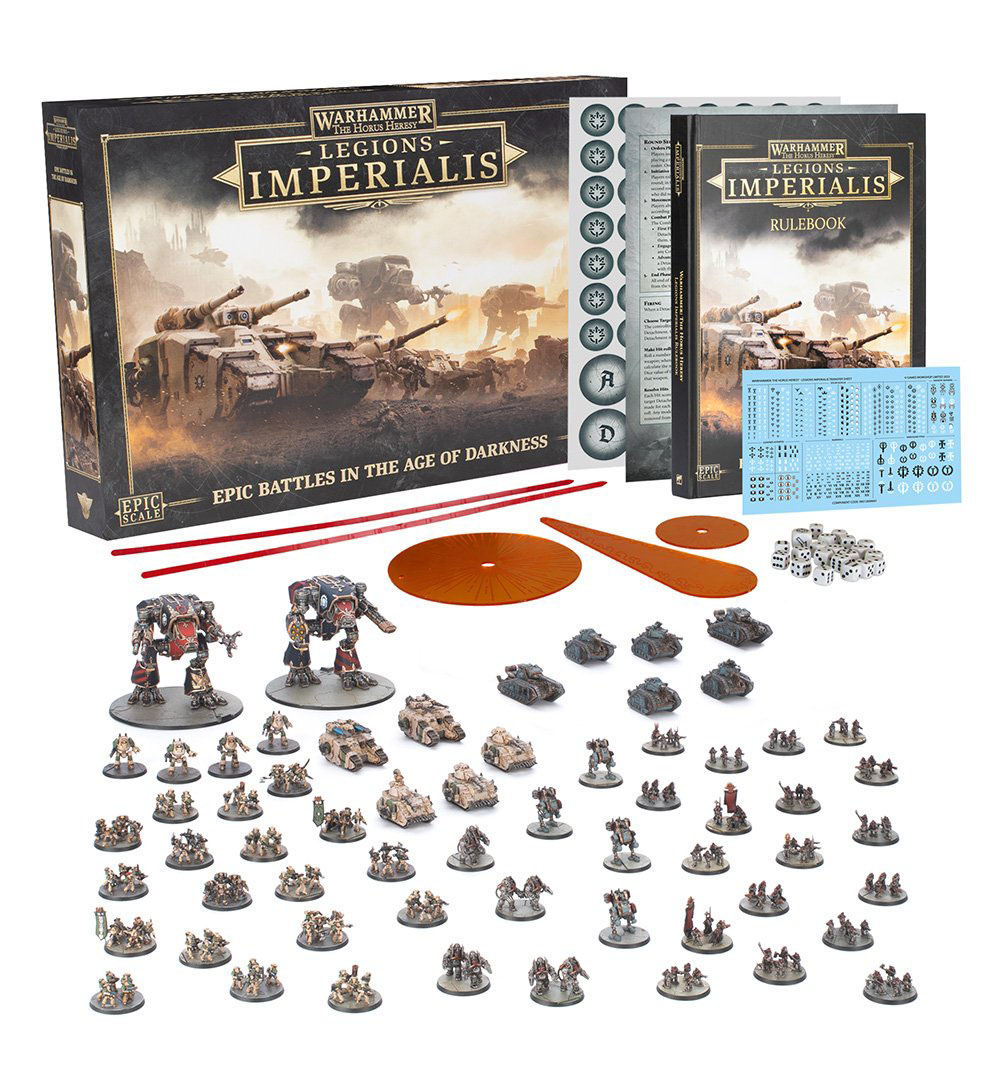 Contents:
2x Warhound Titans
Legions Astartes Infantry Set
Solar Auxilia Infantry Set
Legion Predator Set
Sicaran Tank Set
Leman Russ Tank Set
Malcador Heavy Tank Set
Dice, Templates, Tokens, etc.
Rulebook
Waterslide Transfer sheet
While we don't have exact pricing on a few of these sets we know that both Infantry sets start at $50 each. The two Warhound Scout Titans sold for around $55 when they were Adeptus Titanicus specific as well. The various tank kits appear to be in the $50 range per set also. So let's just ballpark this and say that each "set" is $50. There's seven "sets" worth of stuff and if each set is $50 worth of things then that's $350 worth of miniatures.
That's still not counting the full size hardcover rulebook, dice, templates, and all the extras. That's easily another $50 worth of items in the box. So again, at a $200 price point this box is absolutely slammed with value. If you're splitting the cost with a buddy (because you only want half) that's still a great deal for BOTH of you.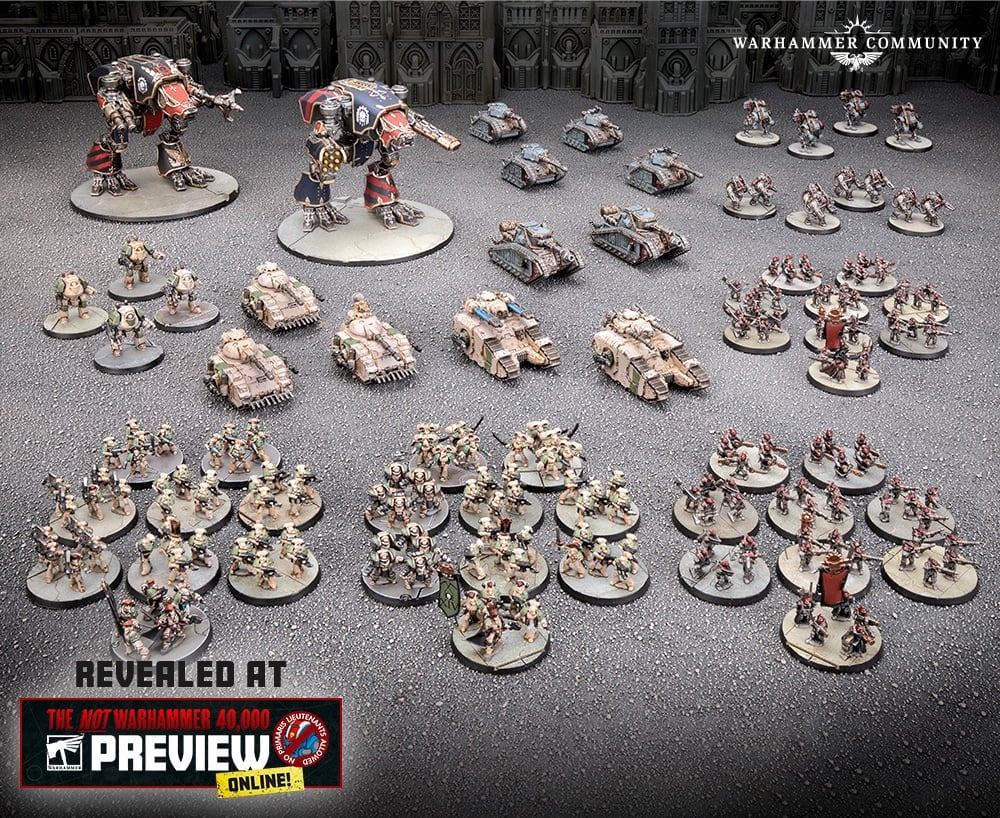 Legions Imperialis  Starter or Launch Box Only?
I could very easily see folks splitting or trading half the contents with another player only interested in one half as well. I am thinking that the Astartes Legions might be the more popular option, so if you're a Solar Auxilia fan, your time to strike might be real soon!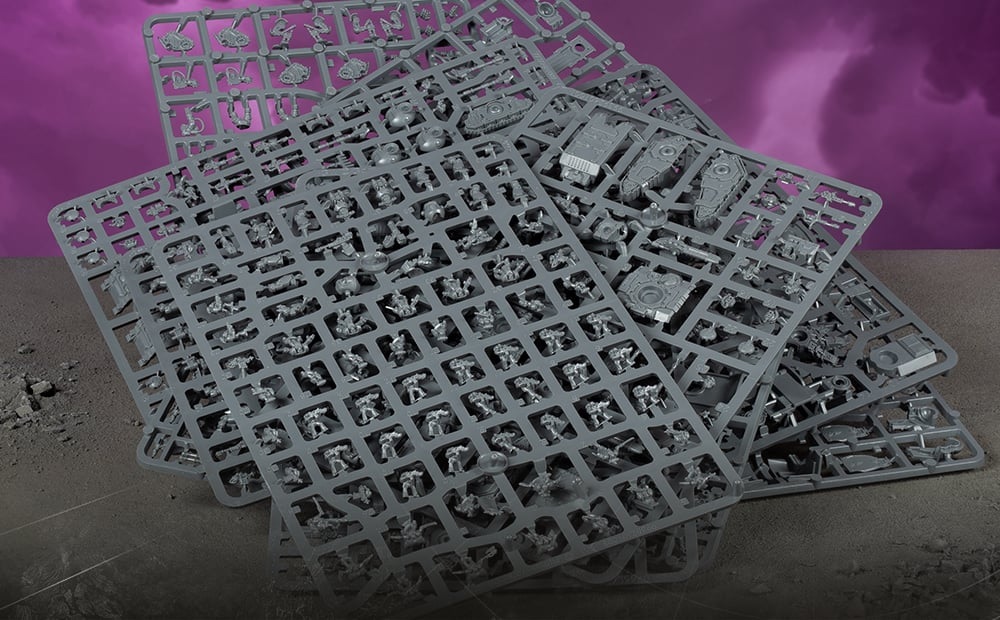 We'll do a full pricing breakdown once all these kits are out for sale. Unfortunately we don't have an indication on if this boxed set is going to be a regularly stocked product or if it's a limited launch release. I would hope that it's going to be something you can order at any point in the future for new players.
I mean, it's got everything you need to start playing and this is a new line of products…so that would make sense. However, I don't run things so I guess we'll see how this pans in out a few months!
Subscribe to our newsletter!
Get Tabletop, RPG & Pop Culture news delivered directly to your inbox.
Are you going to snag a box for yourself or split it with a buddy?