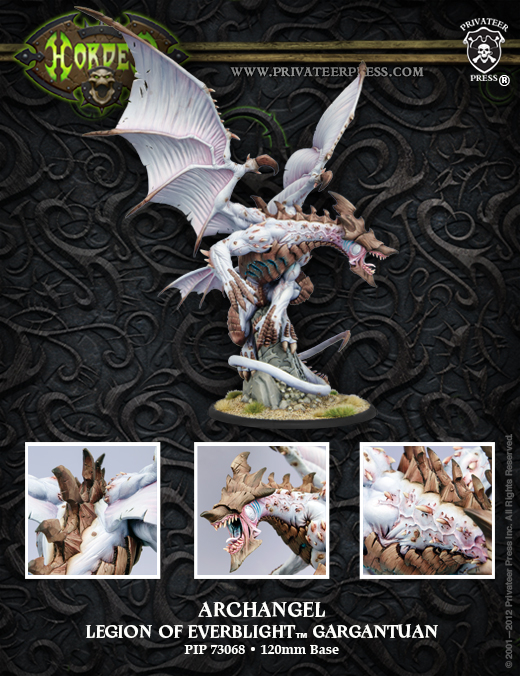 Privateer Press put out the official unveiling of their latest Gargantuan – the Legion of Everblight Archangel. It's a beauty!
First up – that thing is enormous. Second, I really like not only the design of the beastie but the pose and positioning on its base. Its difficult to capture the vital essence of a model's design in a pose that emphasizes it. Just as the Mountain King has the feel of mountain physically coming to life and captures the inherent strength, the Archangel here really *nails* that dragon vibe. Its towering over its nearby miniatures, just waiting to pounce.
I want – how about you.