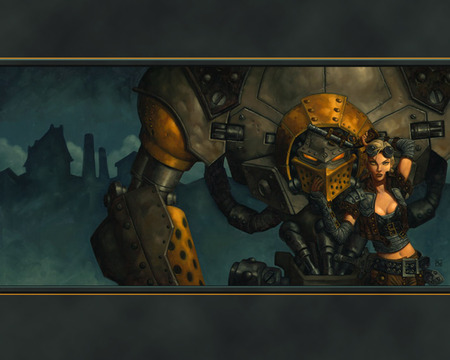 In our continuing series on some of the strongest and most commonplace pieces in Warmachine and Hordes, our next set of articles will focus on heavy warjacks, particularly their strengths, synergies, and exploitable weaknesses to watch out for.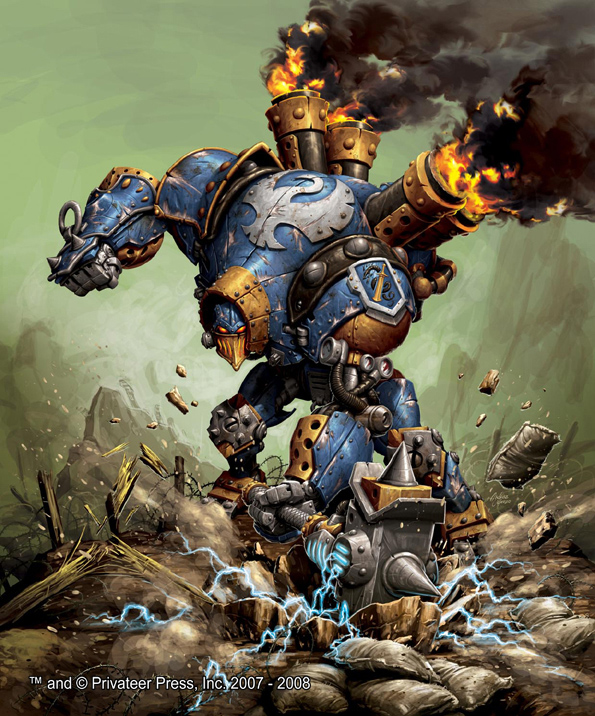 Cygnar – 'Ol Rowdy
'Ol Rowdy is often a common site in many Cygnar armies and for good reason. He is effectively a tuned-up Ironclad with remarkably high native accuracy with MAT 8 and higher natural ARM at 19 with the addition of the Buckler rule on its right hand to make it a nice, even 20. Furthermore, it has three additional special rules that make it a steal for the mere two points that you pay for 'Ol Rowdy over an Ironclad.
First is the Counter Charge rule, which allows Rowdy to charge an enemy model that advances and ends its movement within 6″ of him unless he is engaged. With his already high MAT value and the automatically boosted damage roll from charging, the Counter Charge rule is sure to give any opponent pause before advancing near him. Stack this with Critical Knockdown on the Quake Hammer, and you could potentially end a key model's activation after they move but before they get to make their attacks. I will also add that, in my lengthy experience with Rowdy, many people often forget that Rowdy even has the Counter Charge rule, often resulting in my opponent's plans being thrown in the garbage mid-turn. Smart players will often wait until late in their opponent's turn to use Counter Charge so that they don't accidentally send Rowdy into the lion's mouth where he might not otherwise have been been a potential target for melee forces.
The second rule that Rowdy has over his Ironclad forebears is Imprint: Grudge, an ability that can be activated for one focus allowing him to make a melee attack against an enemy model that hit him after the enemy model's combat action. Grudge gives Rowdy something to spend focus on in the event that the controlling player over-allocated focus to him to do what needed to be done. Surviving long enough to use Grudge can prove tricky, however, making Arcane Shield a welcome protective buff. Stack this with Counter Charge, and Rowdy can make up to two out-of-turn melee attacks.
The third rule that sets Rowdy apart is Aggressive, an ability that allows Rowdy to charge or run without spending focus. Not only does this relieve focus strain on the warcaster, but this also increases damage output thanks to the boosted damage from a charge attack. This makes Rowdy a nice choice for some of the more focus-strapped warcasters like Caine2, Stryker1, or Siege.
Rowdy will often be benefiting from Arcane Shield from a Journeyman Warcaster as well, putting his effective ARM stat all the way up to a troubling 23, which will be difficult to crack for anything short of a Bronzeback Titan with Enrage or some other egregiously dangerous heavy hitter. Anything that can be done to remove the benefit of Arcane Shield, like Eiryss2's Arcane Interference, Purification, Hex Blast, or Blessed will make taking Rowdy down that much easier. To remove the threat of Counter Charge, be sure to engage him first, preferably with cheap troops who can easily close on him like Steelhead Halberdiers, Satyxis Raiders, Fenn Blades, or Wolves of Orboros.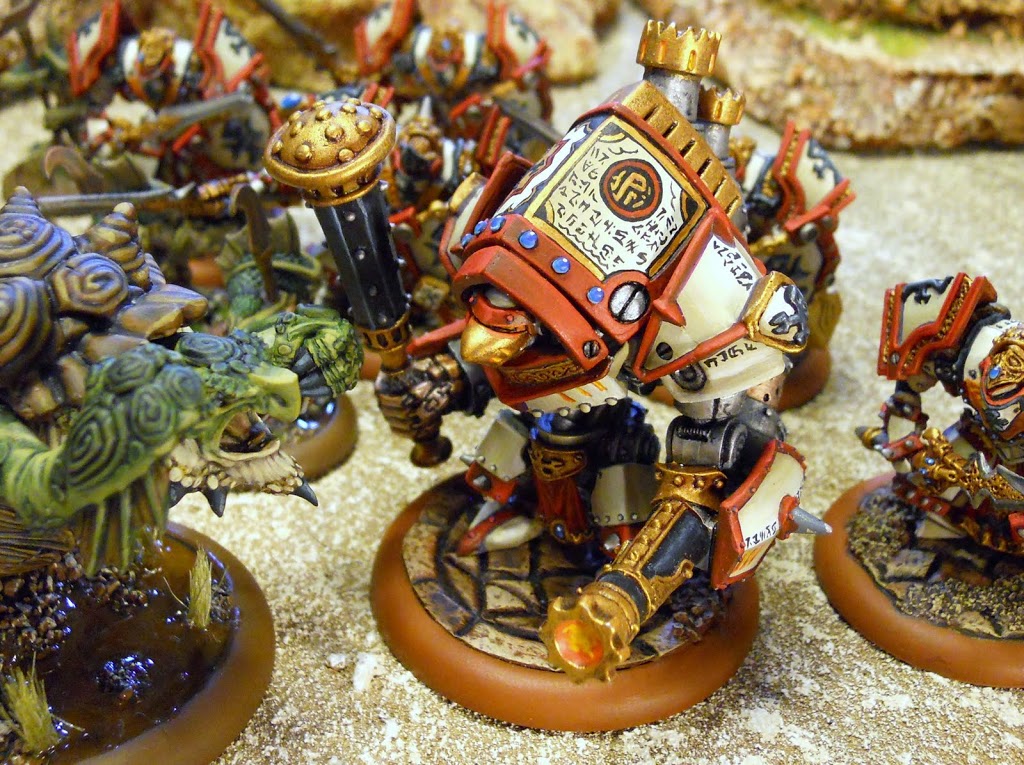 Protectorate of Menoth – Reckoner
The Reckoner is certain to be a common site in many Protectorate armies. For 8 points, it's a steal that can perform several roles with gusto. The Reckoner's RAT 5, RNG 12, POW 13 Condemner might not look that terrifying, but never forget about the Protectorate's ubiquitous Choir of Menoth, which will increase both its attack and damage rolls by 2, making it a RAT 7, POW 15 gun, comprobable to Cygnar's Heavy Barrel on the Defender Heavy Warjack. Boosting for damage, a Battle-Hymned Reckoner is going to bite large chunks out of most things it can get a bead on. The Condemner also has the Flare rule, reducing the DEF of a model hit by 2 for a round, making the Reckoner a fantastic piece to activate early in your turn rotation to mark a target for the rest of your army to take down, particularly a high-priority, high-DEF heavy like a Warpwolf or Angelius. The Assault rule also allows the Reckoner to fire its Condemner while charging, giving the Reckoner a little extra damage output on the charge while also potentially hitting the target with Flare.
While the Reckoner's P+S 17 Consecrator might not look fear-inducing based on its base stats, again remember the Choir and their Hymn of Battle. At SPD 5, an effective P+S 19 with Reach and MAT 8, the Reckoner has the same threat range, single-target damage output, and even higher accuracy than the 10-point Stormclad. The Consecrator also has the Choking Veil rule, permanently granting the Reckoner concealment while additionally causing all living enemy models within 2″ of of the Reckoner to suffer a -2 penalty to attack rolls. While Concealment on a DEF 10 heavy warjack isn't terribly consequential, the penalty inflicted on nearby living models can be a nice way of protecting your warcaster from closing melee troops or low-MAT warbeasts.
Once you add in the support of the all-pervasive Vassal of Menoth, a solid 'jack becomes even better. Ancillary Attack grants you an extra, out-of-activation attack with either its Consecrator or its Condemner while Enliven allows the 'jack to move if it is damaged by an attack, making it difficult to pin down and lay into with repeated effort.
Taking down a Reckoner with support can often be tricky depending on the situation. If the Choir is singing Passage, you'll need to have the Magic Weapon advantage in order to shoot it. Consequently, if you're bringing a ranged-heavy army, you'll most likely want Lady Aiyanna to be present for Lurynsar's Touch if your faction can take her if Protectorate is a likely match. Legion players will want to invest in and take a Naga Nighlurker for Wraithbane.

If you're sending in melee options after a Reckoner, you'll often be saddled with having to deal with Enliven. To combat this, you can knock the target down via various means, else surround the Reckoner with troops to box it in so that it can't move away from your heavy hitter.
Above all, don't ever discount a Reckoner's ability to kill a warcaster or warlock. The ability to generate two shots a turn at POW 15 makes a Reckoner a serious threat, especially if multiples are present. Keep your 'casters screened and out of their line of sight.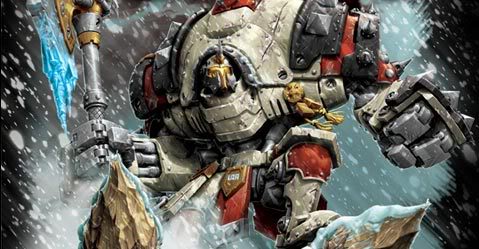 Khador – Beast 09

One of Khador's most commonly-seen warjacks is Beast 09, a character warjack based on the Juggernaut. It shares the Juggernaut's stat line, save for a single-point boost in its MAT value to put it at 7. Beast 09's Ice Axe, named the Ice Breaker, is also upgraded to have Reach for additional threat radius and board presence. Additionally, the Ice Breaker has the Thresher special attack that allows it to make a single melee attack against every model within Beast's line of sight and melee range, making Beast 09 an effective model at dealing with a horde of infantry as well as hardened, high-ARM targets.
Beast 09 comes with several other nice upgrades, like the Heavy Boiler rule, allowing him to run without spending focus, helping his controlling warcaster in the early game by being less of focus strain. Hyper Aggressive will often give ranged-heavy lists pause before shooting at Beast 09, as it allows him to make a full advance directly toward the advancing model. Like 'Ol Rowdy and Counter Charge, inexperienced players might get a little too enthusiastic with Hyper Aggressive, and use it to accidentally deliver Beast 09 into the loving embrace of an enemy heavy where he will be handily reduced to scrap.
Beast 09's Imprint: Murderous rule helps when dealing with high-DEF targets or for making a Thresher attack against a large volume of targets. It grants him an additional die on melee attack rolls against living enemy models. This increases Beast 09's focus efficiency by miles and makes him well-suited for dealing with things like DEF-buffed, multi-wound models, warcasters, or warlocks.
The final rule of note is Beast 09's affinity, which allows him to reroll failed slam or charge attack rolls when under Sorcha's control. It's a minor bonus, but it shouldn't be overlooked.
Khador has a few buffs to be aware of for Beast 09, namely spells that increase movement (Boundless Charge, Superiority), accuracy (Signs and Portents, Superiority, Full Throttle, Unearthly Rage), and damage output (Fury, Superiority, Unearthly Rage, various feats), but not many things more complicated than that, save using tow with Karchev to shove the 'jack down an opponent's throat.
Taking Beast 09 down isn't much different than dealing with a normal Juggernaut, save that awareness of Hyper Aggressive will require some care when damaging from range. Denying Beast 09 focus can greatly help to limit his damage output and accuracy, stopping charges, boosting, purchasing of additional attacks, and use of his Imprint. The presence of a Koldun Lord can negate disruption with his Power Booster, however, so be on the lookout.
If you're going to lay into Beast 09, do your beast to destroy him in a single turn, else risk Khador's supremely effective Battle Mechaniks moving in and repairing the damage.
Stay tuned for the next installment where we look at the Deathjack, Phoenix, and Rocinante.