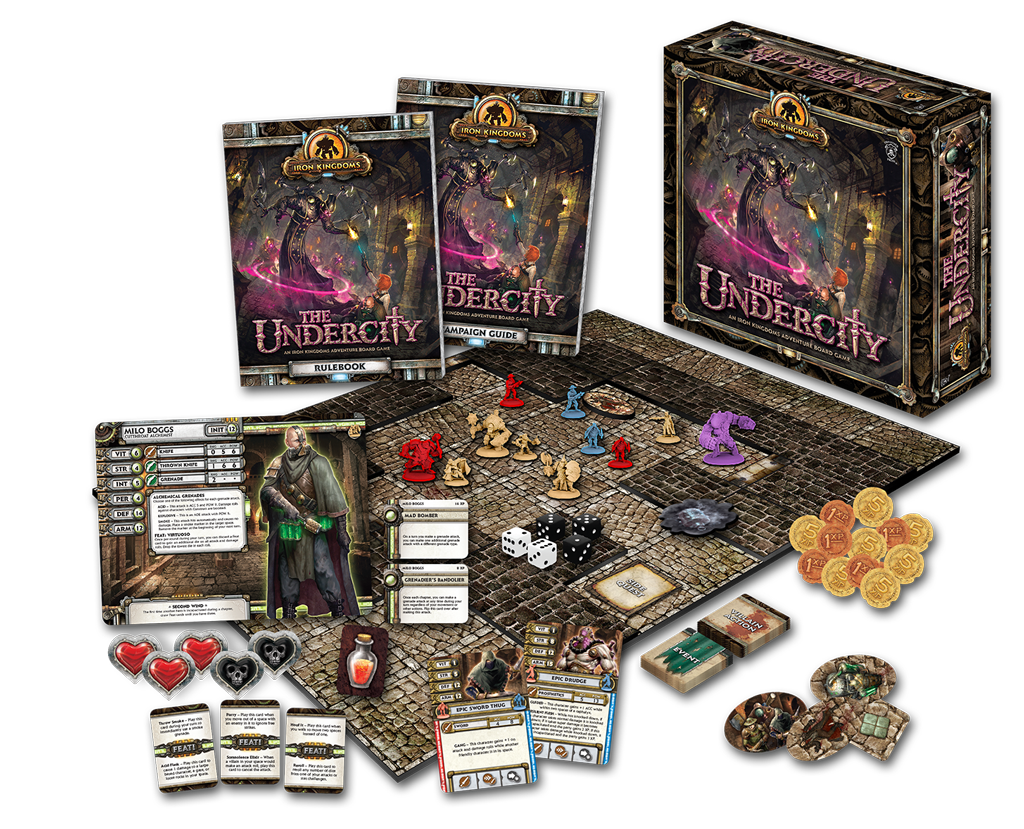 Privateer Press had a demo of the new board game The Undercity setup for us at WarGames Con 2015 – check this out!
Here is a our First Look/Demo video:
via Privateer Press
The Undercity puts a spin on the classic dungeon crawl adventure, setting it within the vast underground labyrinth of one of the Iron Kingdoms' most famous cities. This board game for two to four players comes with a seven-adventure campaign the players can gain experience and develop their heroes through, dungeon tiles to recreate the perilous Undercity, and detailed plastic figures to represent all the heroes and villains. It is scheduled for a Fall 2015 release.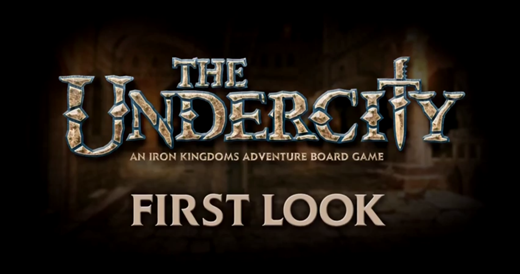 The Undercity definitely has our interest peaked. As 2-4 player Co-Op board game with an automated AI for the baddies this is a great intro into the world of Iron Kingdoms. Each hero is unique and brings a different talent to the table. Just about everything has a correlation to the actual Iron Kingdoms RPG – so if you need minis and/or a cool board for your RPG games keep an eye out for The Undercity when it drops later this year. On top of that the multi-part campaign can play out differently depending on how your adventuring crew does so it will be different every time. Awesome setting, great minis, fantastic campaign and a co-op style – what's not to like?!
Steam-Punk Fantasy Adventure in The Undercity awaits!