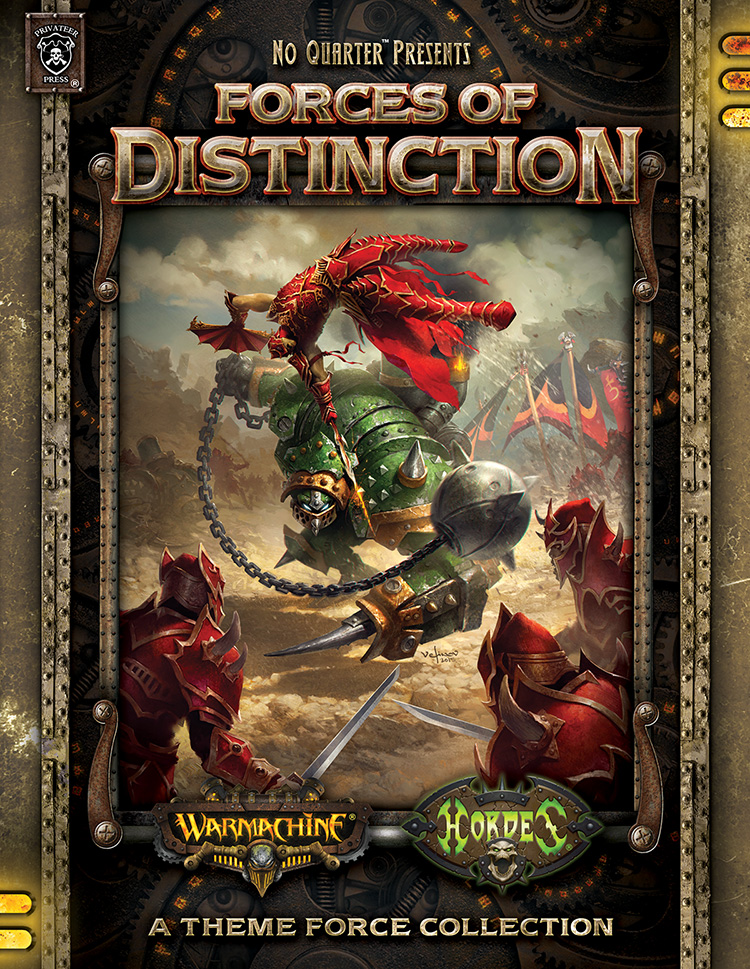 Theme lists in one easy to find place? Yes, PLEASE – Check this out!
BoLS got a chance to sit down and skim through the book. Check out our quick video tour:
No Quarter Presents: Forces of Distinction compiles all the "Forces of Distinction" articles from No Quarter magazine through issue #56 in one volume—over thirty theme forces with original fiction. No Quarter Presents: Forces of Distinction also includes two all-new theme forces unique to this product.
Release Date: Jun 17th 2015
It's a high quality repackaged collection of a ton of theme forces that have even more original fiction. If you're a fan, collector or a hardcore player you definitely want to get your hands on this book!
Easy-to-store, Easy-to-reference, All-in-one Theme Force compilation! What's not to like?