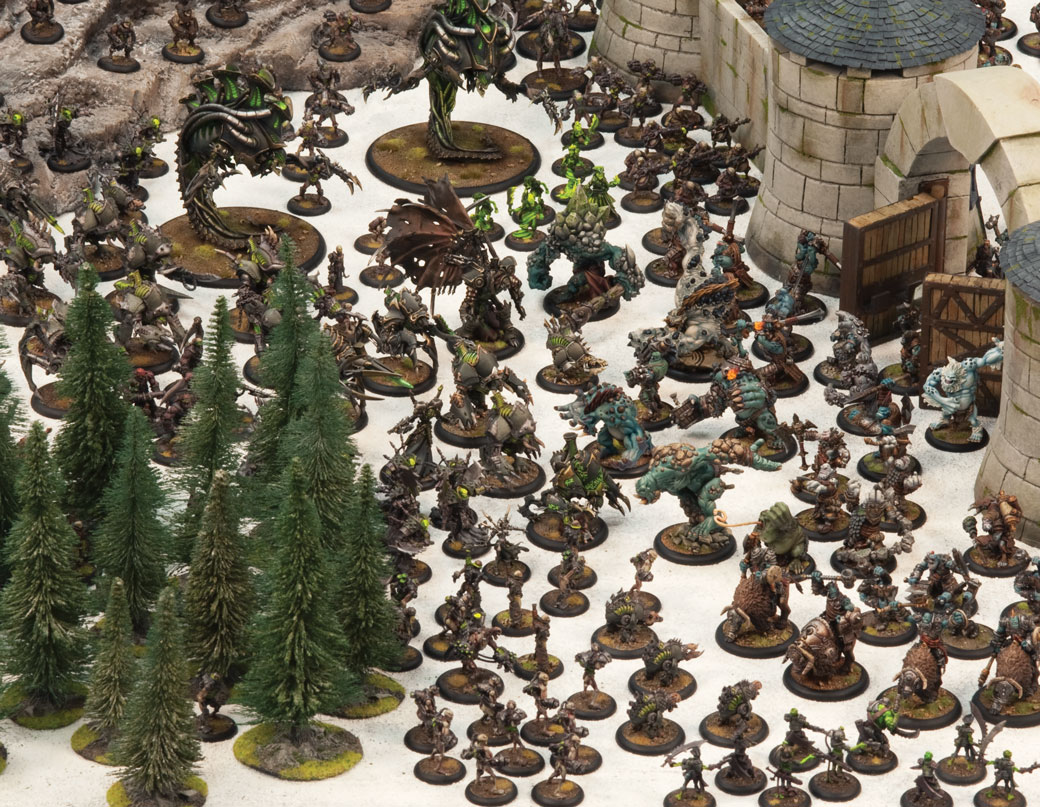 Here are some interesting new ways to think about Warmachine and Hordes, especially if you're new to the game.
A Brief History Lesson
Back when I started playing Warmachine (in what would end up being the middle of the Mk. 1 edition of the game), the argument that persuaded me to dive in and play was that Warmachine has strong parallels to Magic: The Gathering. Being a current wargamer and former Magic player at the time, that analogy drew me right in. That comparison was valid then and it still holds up all these years later.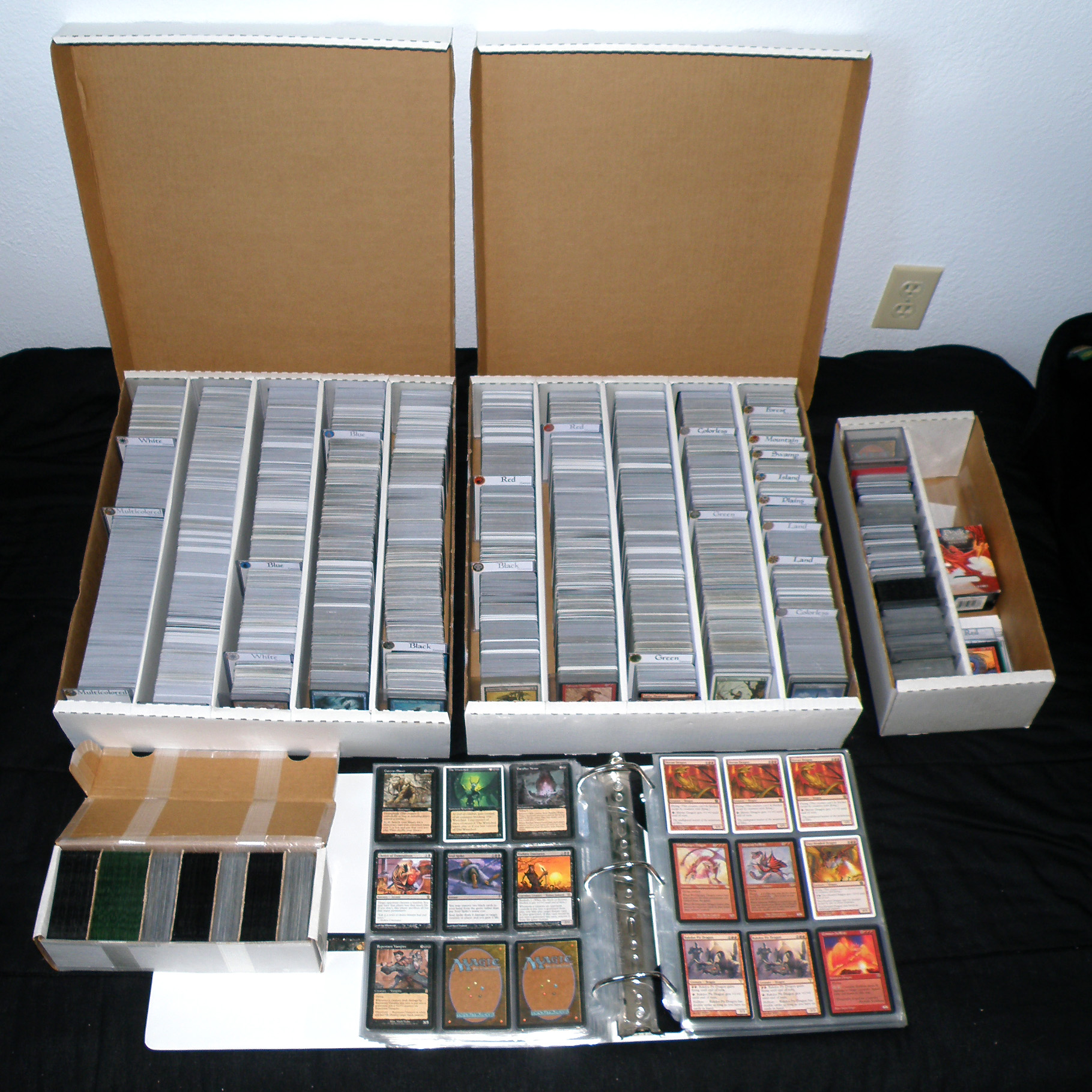 "You Got Your CCG Into My TTG!"
In case you haven't heard it before, here is the pitch about what elements Warmachine and Hordes (hereafter abbreviated as "WM/H") share with Magic (and by extension, most collectible card games):
Emphasis on special traits and abilities – As with all wargames, models in WM/H have a stat line general governs what role(s) they perform well. However, those stats rarely tell the whole story of a model. What really drives each model's purpose are the special rules that go along with it. This can be as simple as a model having the Weaponmaster ability (making it a premier melee attacker) all the way on up to the robust suite of spells, innate abilities, and game changing feats that come with each warcaster.
Powerful combos – Many models in WM/H are designed to enhance each other. This can either be explicit ("I make shooting models more accurate") or implicit ("I stand in front of the shooting models so they don't end up in melee"), but regardless, that sense of synergy is always there. Similar to Magic, a big part of the game is trying to set up your best interactions while trying to deny your opponent's.
List construction – #1 and #2 come together at list construction, where you try to build lists that combine synergies and interactions in marvelous and terrible ways to accomplish whatever your goal is. Much like Magic, you can have lists that seem innocuous at first glance, but end up being amazingly effective.
Strong metagame – Knowledge of individual model rules is important if you're trying win a game of WM/H, but what is even more important is to have a sense of the metagame (the body of common lists and tactics that are currently popular). Having a good idea of what you are likely to face off against puts you at a solid starting point before dice are even rolled, and it helps to better inform your list construction choices. You can have a list that beats "x" 100% of the time, but that isn't very useful if no one plays "x".
Those points are as valid as they ever have been, and they still serve as a good conceptual jumping on point for anyone that wants to generally understand WM/H.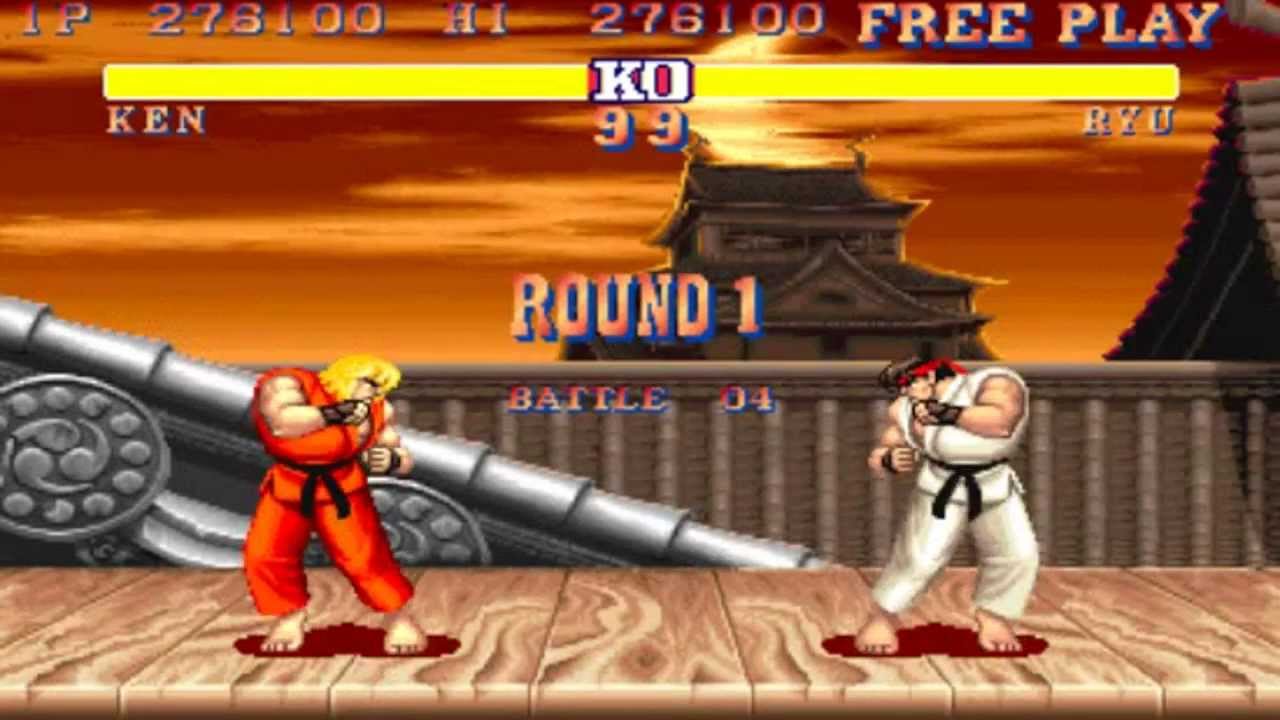 Round 2, Fight!
As WM/H has grown, so too has its competitive environment. The continued growth and incorporation of competitive gaming into WM/H (primarily through the Steamroller tournament rules set) has caused the game to evolve, and incorporate aspects of another gaming hobby: fighting games (i.e. Street Fighter, Guilty Gear, Tekken, etc.)
Being an avid fan of both hobbies, here are the parallels I'd draw between competitive WM/H and fighting games:
Emphasis on individual character capabilities – One of the things that Mk. 2 did a very good job of was return a decent portion of the army's power to the controlling warcaster/warlock. As a result, your choice of warcaster/warlock usually greatly informs the style of list you'll be playing, even within the general archetypes of each faction. Ex. A Skarre1 list is going to look very different from a Mortenebra list.
Focus on character v. character match ups – #1 leads to a system of evaluating match ups that has a lot in common with how it is done in fighting games. How does Skarre1 match up against Haley1? Haley2 against Bradigus? Lylyth2 vs Lucant? Lists are still a big part of that consideration, but the character's helming those lists are the focal point of much of the discussion.
Time is a factor – As in fighting games, the clock is always ticking. Whether its timed turns or Deathclock, you and your opponent are both going to be trying to win before the timer runs out. That added time pressure makes a big difference in how each person plays, and how it is implemented is relatively unique to WM/H.
Taken together, I think those two analogies give a really good idea of what you can expect to experience as you start out on your WM/H journey, and how you can expect it to evolve if you choose to partake in the (very fun and rewarding) competitive scene.
—–
Think I'm way off base? Do you think WM/H is more aptly compared to another game? Let me know in the comments!
Also be sure to check out Sticks and Dice for lots more WM/H content!