BoLS Unboxing: Privateer Press: High Command Rapid Engagement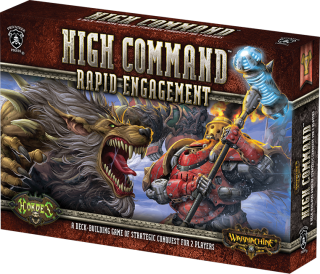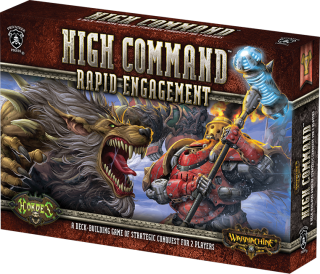 Looking to get started playing High Command with a friend? Rapid Engagement is the set you need – Check this out!
Hey BoLS Readers, Privateer Press is going full throttle on High Command and if you're missing out on this Card Game you're missing out on the war for Immoren!
Rapid Engagement is the perfect set to buy if you're looking to get started or if you just want to dip a toe in to the Card Game High Command. In natural Privateer Press fashion this box set combines both Warmachine and Hordes High Command into one quick play set. Be prepared to face off in the cold north with a fully playable deck for both Khador and Circle! High Command is a fun game for ages 12+ and of any skill level. So grab a buddy and pick-up this box to give it a shot between Warmachine/Hordes games – you won't regret it!
via Privateer Press
AN EPIC CLASH BETWEEN STEAM-POWERED TECHNOLOGY AND NATURE'S FURY!

In the Iron Kingdoms, where magic and technology have combined to shape the course of history, the imperialistic nation of Khador wages war against the enigmatic Circle Orboros in a clash of steel and gunpowder versus fang and claw. Only one will claim ultimate victory.
High Command Rapid Engagement is a two-player deck building card game in which players raise and lead mighty armies to capture strategic objectives across the Iron Kingdoms. Leverage your resources and command your forces to set your banner above all western Immoren!

This box contains game rules and 132 cards, including:
• 2 Pre-constructed Army Decks: Khador and Circle Orboros
• 1 Winds of War Deck detailing the events that shape the continental conflict.
• 1 NEW Location Deck featuring key cities and landmarks across the Iron Kingdoms.

COMMAND EVEN GREATER ARMIES WITH THE FULLY COMPATIBLE WARMACHINE HIGH COMMAND AND HORDES HIGH COMMAND CORE SETS!
Subscribe to our newsletter!
Get Tabletop, RPG & Pop Culture news delivered directly to your inbox.
The Battle for the Iron Kingdoms now in 2D!