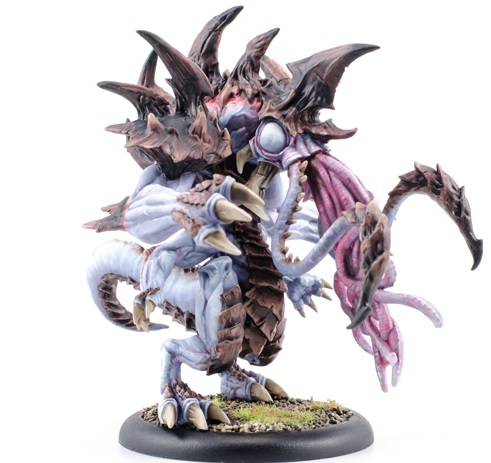 Privateer Press has some new sculpts coming your way – Come check out the latest from The Warmachine/Hordes side!
via Privateer Press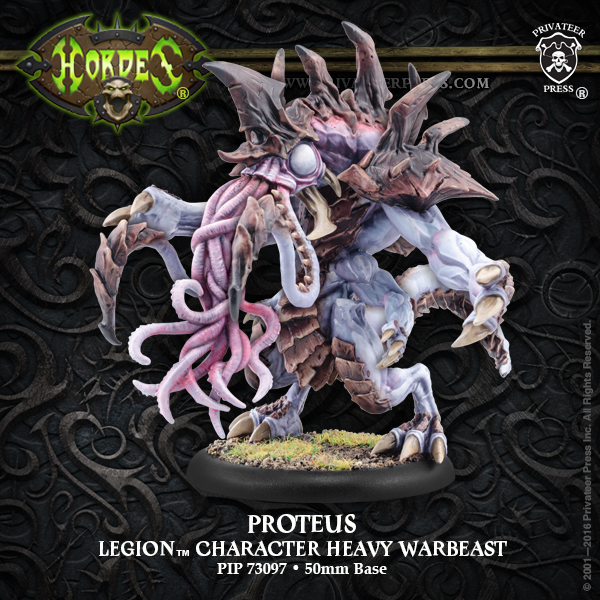 The dragonspawn Proteus is Absylonia's greatest creation. With a mass of thrashing tentacles projecting from its horrible visage, Proteus is the dragon's hunger given obscene form. This unnatural abomination drags its victims inexorably into the grasp of its waiting claws. Those ensnared die horribly as Proteus strips flesh from bone, filling the air with a bloody mist.
I think this is a definite improvement on the original: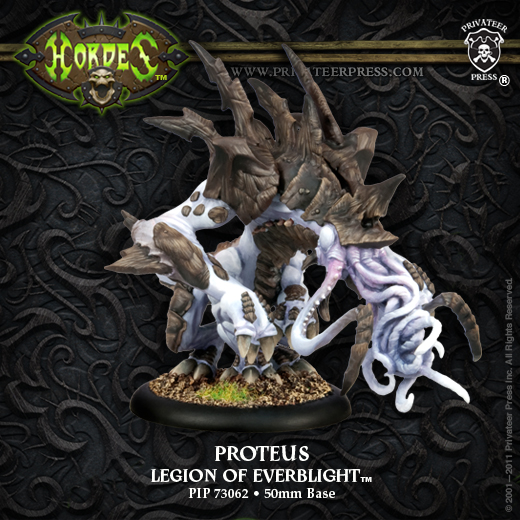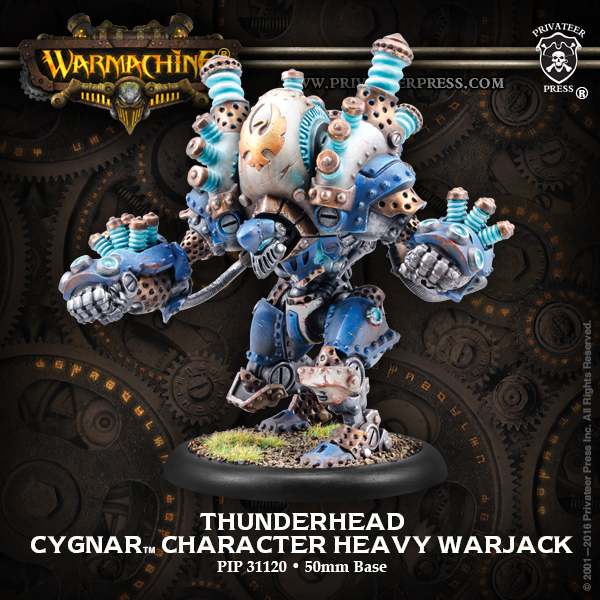 The Thunderhead is a marvel of innovation, arguably the most sophisticated warjack ever built. Storming into battle armed with electrically charged shock fists and a lightning coil, the Thunderhead lands blows that liquefy metal, roast flesh, and disrupt cortexes, and its lightning coil releases focused electrical bolts of tremendous power with unerring accuracy.
I also like this re-sculpt, but I miss the open-hand "I'm gonna knock you out" pose of the original: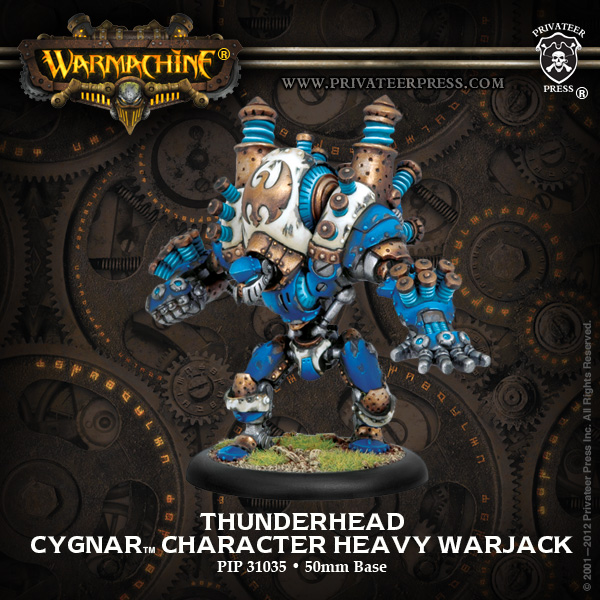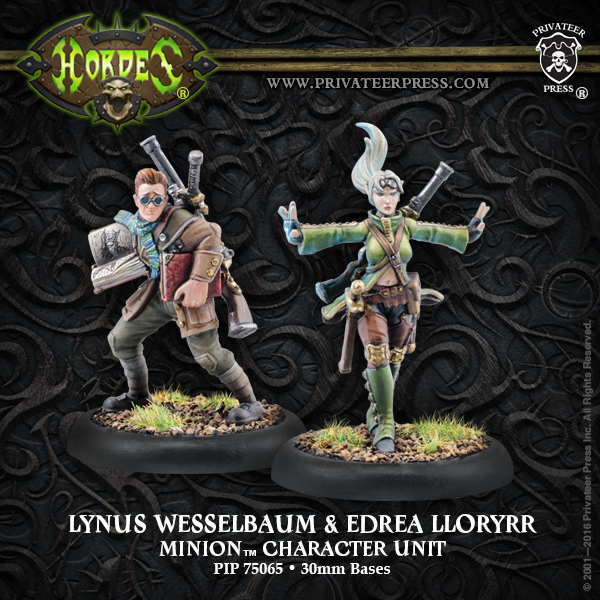 Since their mentor's withdrawal from such pursuits, Lynus Wesselbaum and Edrea Lloryrr have taken the lead in cataloging the wonders of Caen in place of the famous professor Viktor Pendrake. With a strong knack for survival and an unquenchable thirst for knowledge, they have already pursued countless dangerous expeditions and shared more than a few close calls, forging a strong friendship in the field. Lynus' book smarts and sharp memory serve as an excellent complement to Edrea's arcane gifts, and the pair has made a name for themselves in many academic circles.
These two fearless explorers are a cool Merc Addition. As a Pair of Pendrake's Pals they offer up some extra flexibility and utility. They can put out a few extra shots to help clear chaff and they can also buff/boost a warrior model. They function as that "little extra" in most lists and can effectively field that "squire" roll for warlocks/warcasters.
And now for the bad news: The Thunderhead and Proteus aren't scheduled for re-release until April. The Explorers aren't releasing until March. Bummer. But at least you know they are on the way!
What's your take on the new re-sculpts? How about Lynus and Edrea? Let us know in the comments below!