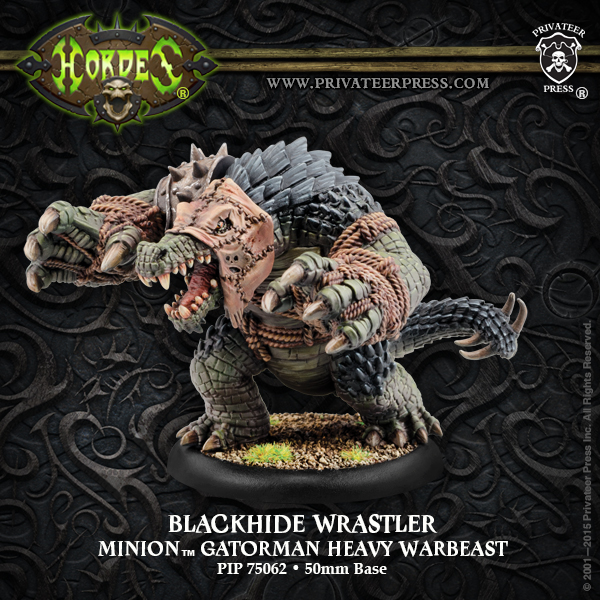 BoLS takes a good look at the new Minion Heavy Warbeast kit for the Gatormen – It's the Blackhide Wrastler/Blind Walker Plastic Kit!
Hey BoLS Readers – Have you ever wanted to see Captain Hook's worse nightmare? Well if I were him then the Blackhide Wrastler would be it! I got my hands on the new Plastic Kit and I was NOT disappointed. Plus I didn't get my hand eaten by a Gator…yet.
It's is a combo kit so you can make one or the other. The Blind Walker is a really great model with a ton of cool Gatorman runes and icongraphy all over him. It's such a good looking kit. And the Wrastler is such a classic model, too! This plastic kit really does them both justice with all the attention to detail in the sculpts. The Scales and back "armor plates" are really well done. I really like the way this kit turned out – kudos to Privateer Press on this one!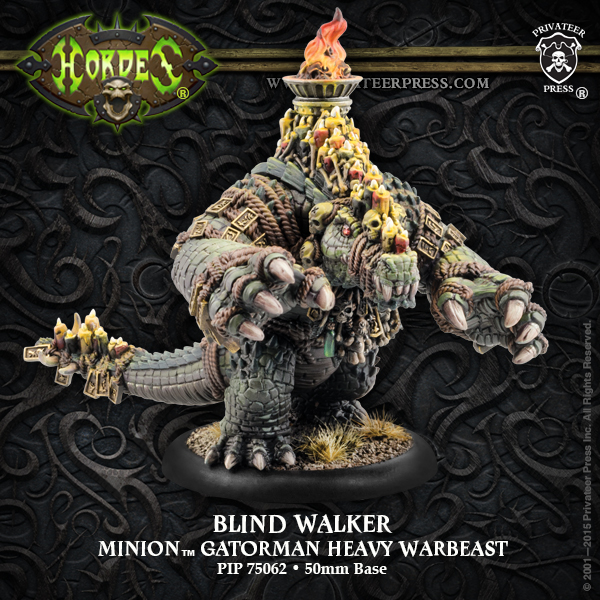 Massive gators of voracious appetite, blackhide wrastlers easily drag the mightiest foes down to be shredded in a flurry of teeth and claws. Moreover, a bokor can subjugate and ritually alter a blackhide to create an even darker threat: a blind walker. The beast becomes a necromantic conduit—a mindless horror that lives only to obey its master's commands.
The Blackhide Wrastler/Blind Walker Plastic Kit is due out March 31, 2016. Check with your local stores to see when it's going to be in stock!
Never wrestle a Gator in the Swamp…Unless you want to see the insides of his belly.