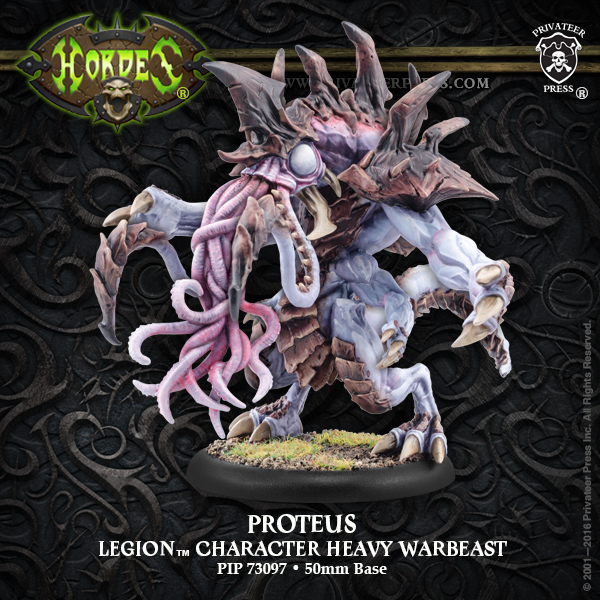 Come take a look at the NEW Proteus Heavy Warbeast Model from Privateer Press!
Everyone loves a good, new resculpt! That is exactly what we have here today – it's Proteus the Legion Character Heavy Warbeast in his fancy new Resin/Metal form:
Just for a quick reference here is the previous model: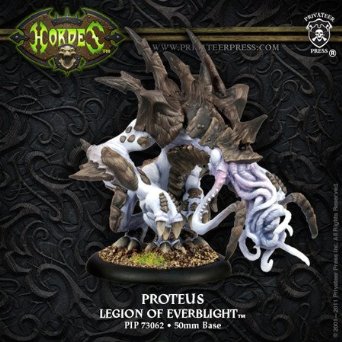 I think it's a big improvement, not just in sculpt but in playability. What I mean is that the old Proteus had a very aggressive stance with it's hunch and the tentacles protruding from it's mandible. It looked creepy and very Cthulhu-esque. That's great and all, but it was hard to place this model how you needed it because of the front clump of tentacles. This new model still has those same design elements but it stands more upright (not an issue for LOS because of the game mechanics) and has more of a bear-hug like stance. This lets the tentacles hang down more allowing more of the model to fit on top of the base. That leads to better playability.
Component wise this new sculpt is now a mix of resin and metal. Mixed materials means using the right super glue (no plastic glue on this one). After your typical clip and clean this model should go together really easily. The resin is good quality stuff and it holds details wonderfully. The metal parts include the arms and the legs and the body is made of resin. I'm glad they went that route just for the sake of weight.
The Stats haven't changed but I do show those off in the video if you want to get a sense of how it would play on the tabletop. Overall, its a beast of a model and pairs perfectly with the rest of the Legion Forces and Absylonia in particular. The new kit is in stores April 30th – so prepare for the tentacle slap while you can…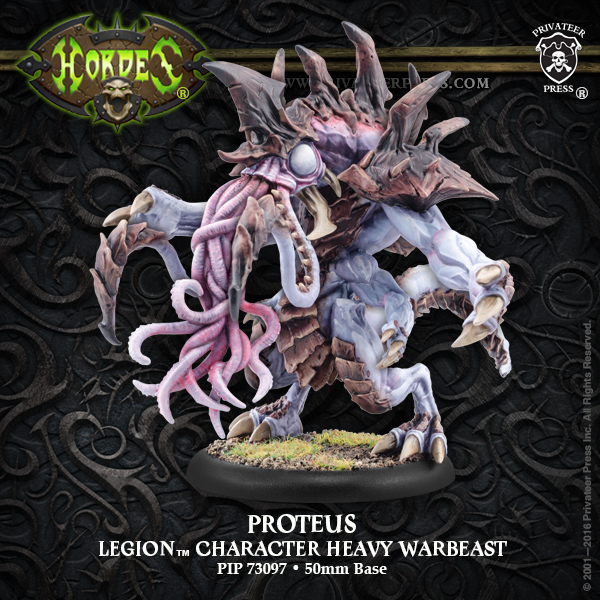 The dragonspawn Proteus is Absylonia's greatest creation. With a mass of thrashing tentacles projecting from its horrible visage, Proteus is the dragon's hunger given obscene form. This unnatural abomination drags its victims inexorably into the grasp of its waiting claws. Those ensnared die horribly as Proteus strips flesh from bone, filling the air with a bloody mist.
Anyone else got a sudden craving for some fried calamari?