Privateer Press shows off the latest releases for Warmachine/Hordes – check out what is out NOW!
via Privateer Press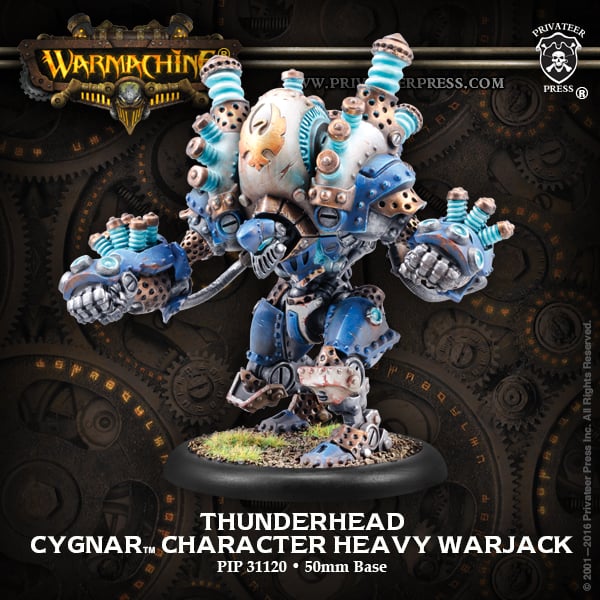 The Thunderhead is a marvel of innovation, arguably the most sophisticated warjack ever built. Storming into battle armed with electrically charged shock fists and a lightning coil, the Thunderhead lands blows that liquefy metal, roast flesh, and disrupt cortexes, and its lightning coil releases focused electrical bolts of tremendous power with unerring accuracy.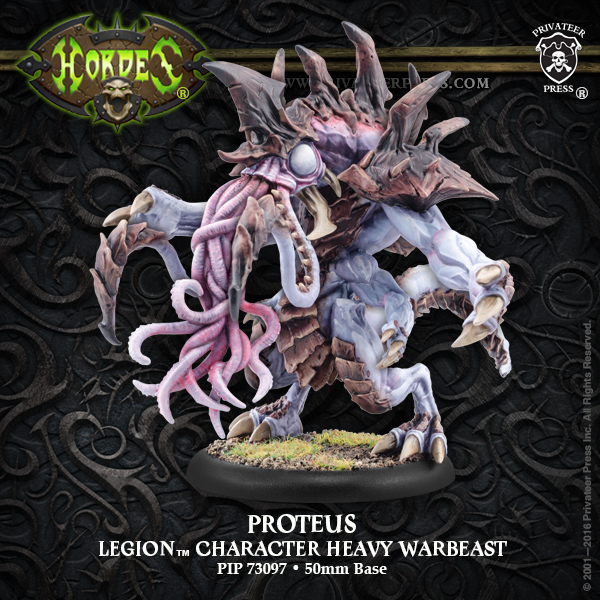 The dragonspawn Proteus is Absylonia's greatest creation. With a mass of thrashing tentacles projecting from its horrible visage, Proteus is the dragon's hunger given obscene form. This unnatural abomination drags its victims inexorably into the grasp of its waiting claws. Those ensnared die horribly as Proteus strips flesh from bone, filling the air with a bloody mist.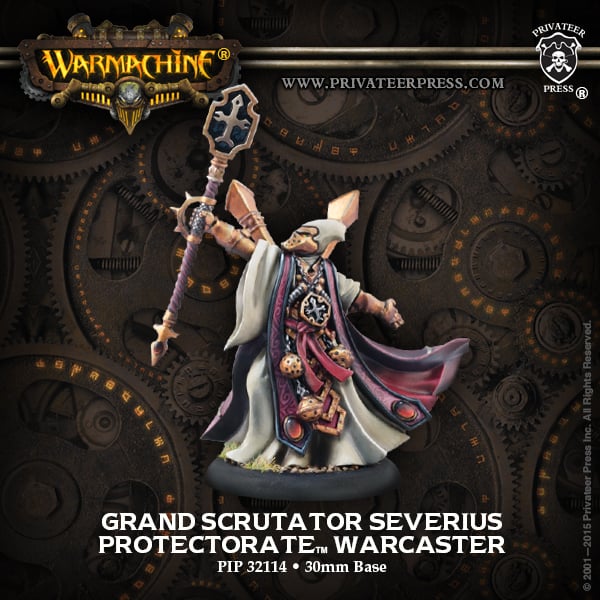 Severius lives to battle the enemies of his faith. He brings a commanding presence and undeniable genius to the battlefield, and his warjacks come alive with the same fervor as his converts. While age may have withered the warcaster and stolen his former strength, what he lacks in bodily prowess he makes up for with divine power.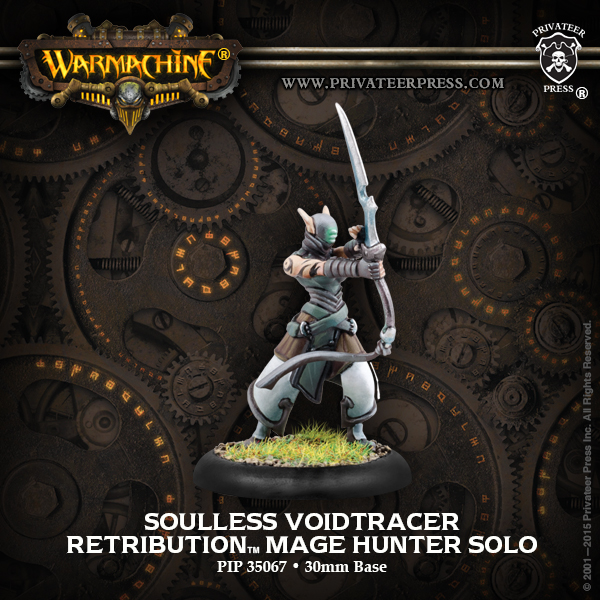 Though the majority of soulless taken in by the Retribution live out brief lives as anti-magic escorts for the group's soldiers, a select few receive specialized training to become voidtracers. They are skilled but expendable mage hunters, trained to sacrifice themselves for the success of the mission. Without fear of death, they fight ably alongside other Retribution forces to clear the way to their target with swift, reflexive swordplay. Like other soulless, voidtracers absorb arcane energies employed by the mages they hunt, but they can also reflect it back to the spellcaster in a focused impulse, creating a deadly feedback surge.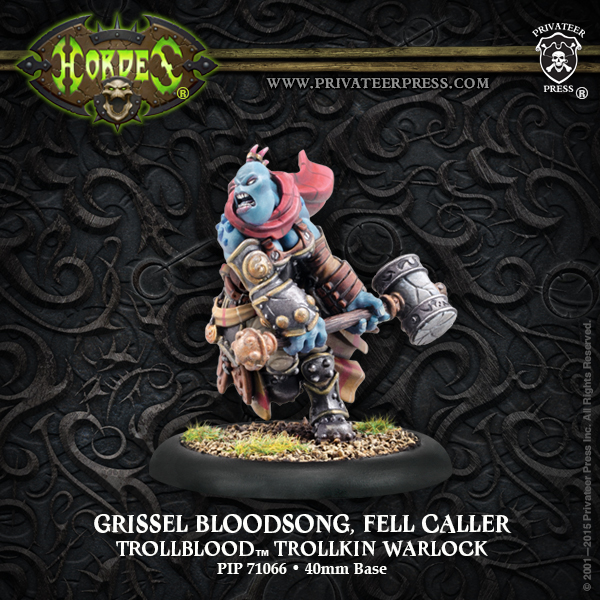 Fell Callers are powerful Trollkin warriors boasting voices capable of shattering stone and making the sky itself tremble, and Grissel Bloodsong has singular mastery of this ability. She wages a personal war against the enemies of the Trollbloods as an icon among her warravaged people. With her deafening hammer Resounder in hand, she serves as an inspiration on the battlefront, prompting even the battleweary to resume the fight and follow her lead.
All of these models are in stores now. If you want to get a better look at Thunderhead or Proteus you can check out our unboxings of the new models. Both are excellent re-sculpts with mixed materials.
Warmachine Mk. III is coming soon so grab these new models and get ready for the Action!