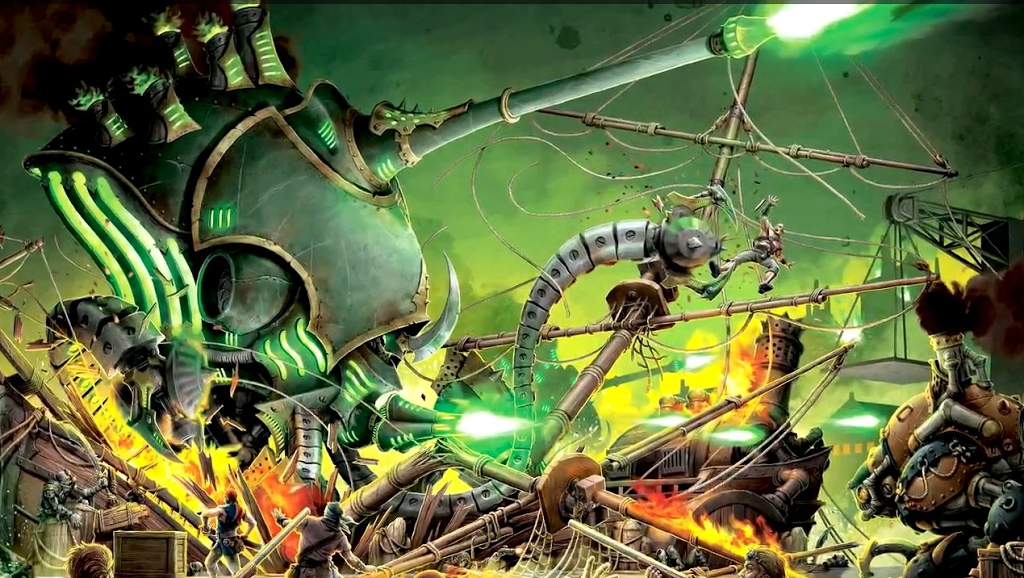 There's a new set of Warmachine/Hordes releases on the store shelves.  Come see:

The murderous Bloodgorgers hail from the blighted trollkin kriels of the Scharde Islands. Toruk's presence has blessed these trollkin with pronounced spurs and curving horns, enhancing their already-formidable ability to commit atrocity. Corrupted and black-hearted, they find no greater joy in life than charging into battle to maim their enemies before devouring them while fresh blood steams in the air.
 
The Cryxian colossals rank among the most nightmarish necromechanikal fabrications ever loosed upon the Iron Kingdoms. Deployed only sparingly and in secret for centuries, these terrifying constructs are seen among Cryx armies with increasing frequency. The Kraken lashes out with long tentacles, feeding its necromantic furnace with the corpses of its victims to power its deadly hellblaster cannon. The Sepulcher snatches enemy soldiers and necromechanikally enhances them, producing an endless supply of thralls to be unleashed on the enemies of the Dragonfather.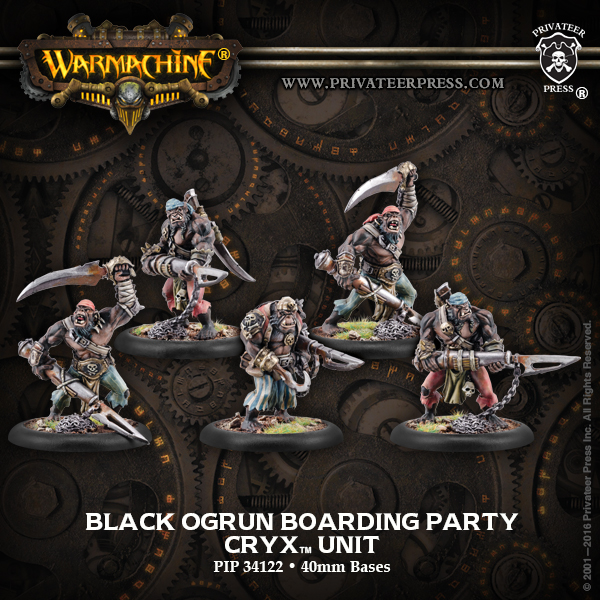 Of all the pirates preying on the Broken Coast, none are more savage than the black ogrun of Cryx. These soot-black mountains of muscle are experts in conducting brutally efficient boarding actions. Each is armed with a stout cannon capable of launching a wicked harpoon. Black ogrun use these harpoons to pick off victims on deck before wading in and running riot in the bedlam.
 
Constantly processing and as remote as the disembodied members of the Constellation, Sytherion's mind is occupied with complex equations, energy schematics and the application of engineering principles. Sytherion brings the same single-minded efficiency to war as to his workshop. There is no room for emotions, no pity or mercy. In every engagement Sytherion seeks to quickly eliminate whatever opposes him. Those clockwork soldiers who accompany him in battle know only too well that the forge master gives no allowance for error, discarding any who fail him, for in his calculations there is no possibility of redemption.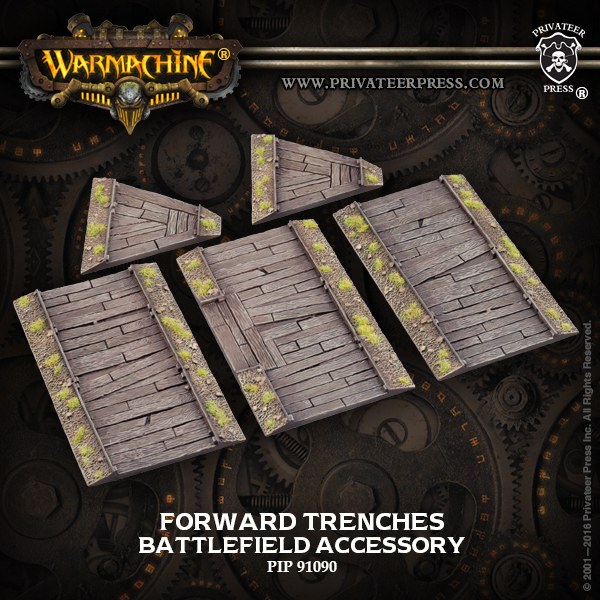 Designed specifically for WARMACHINE and HORDES, trench templates from Privateer Press are perfect terrain features for your battlefields.. This box contains two straight, one T-junction, and two 45°-angle Forward Trench templates.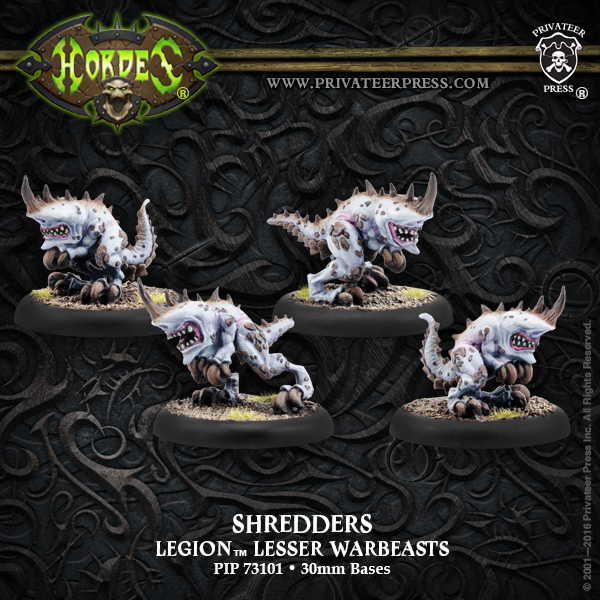 Driven by ravenous hunger and murderous instinct, shredders are fearsomely effective at latching onto and tearing apart any foe unfortunate enough to face them. The smallest and simplest of the dragonspawn, shredders fight well in packs that swarm and devour their hapless victims.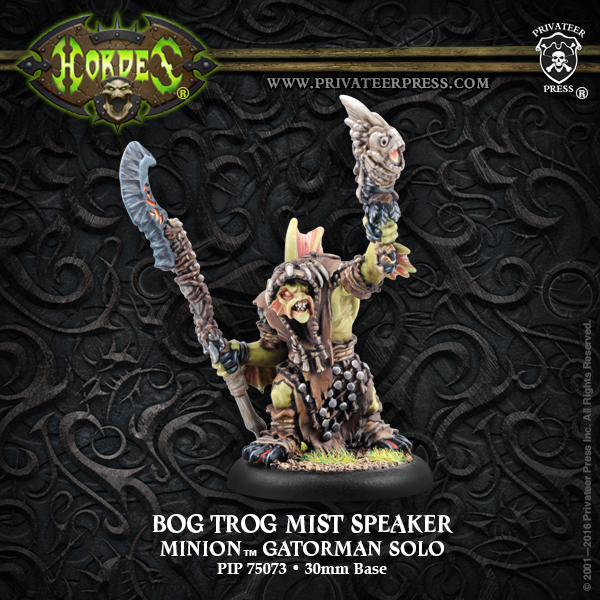 While rarely the actual leaders of their tribes, mist speakers are the spiritual advisors and counselors to the chieftains who command the bog trogs. These cunning viziers are adept at deception and misdirection. Mist speakers communicate with the spirits of the swamp, who direct them in all things and give them insight beyond the understanding of their tribal brothers. In battle, mist speakers support the tribe by wielding powerful magic that calls upon the forces of the bog trogs' swampy homes.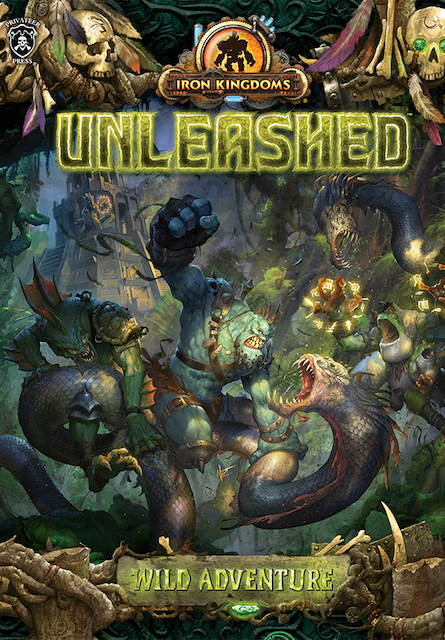 In Iron Kingdoms Unleashed: Wild Adventure, brave heroes must face the ceaseless perils found in the untamed expanses of western Immoren. And with the new races, careers, equipment, and earth-shaking ritual magic described within, you just might make it out alive.
~Which one's your favorite?