Star Wars: Imperial Assault – Jabba's Realm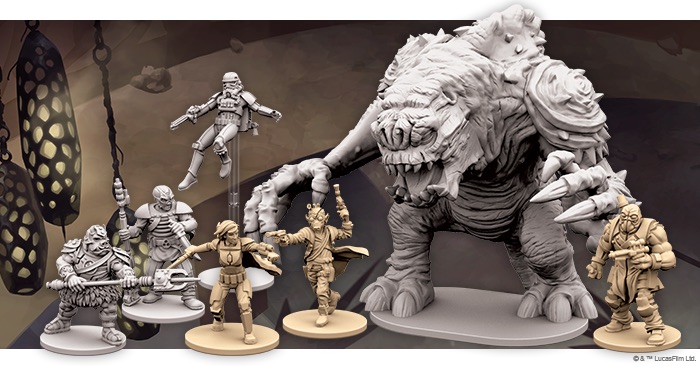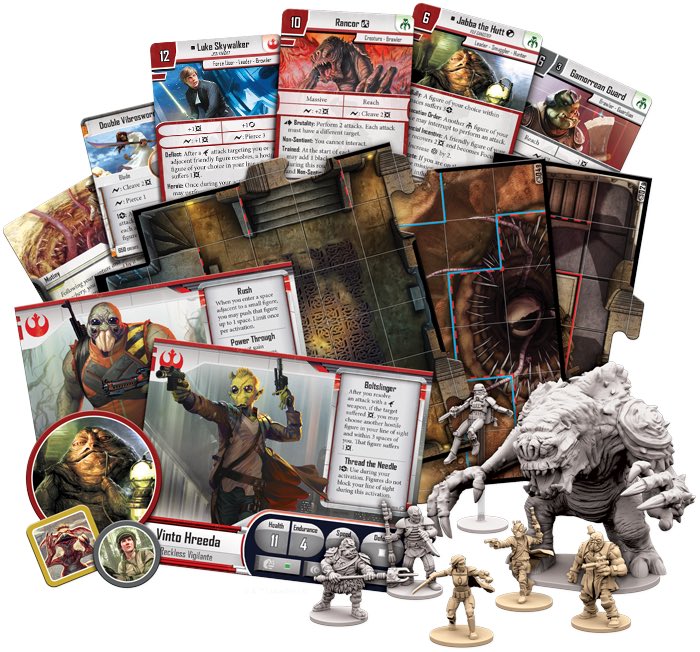 Fantasy Flight Games had Jabba's Realm at GenCon 2016 – let's take a look at the new expansion for Imperial Assault!
As kid, one of the most iconic fights in all of Star Wars for me was the pit fight at Jabba's Palace. Luke Skywalker, newly confirmed Jedi Knight, had to fight a Rancor with his wits, the force and a big ol' bone. The first time I saw that I was in awe and I had always wanted to recreate that scene. Well, with the latest expansion for Star Wars: Imperial Assault announced now I can!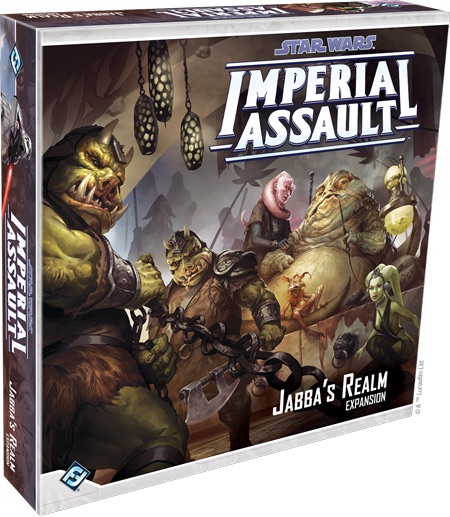 Jabba's Realm is an expansion much like Return to Hoth. It's got a new campaign, a new set of tiles, Heroes & Villains and all the cards to support those. It's also got all the contents you need to take the models included into skirmish play as well…Even the Rancor!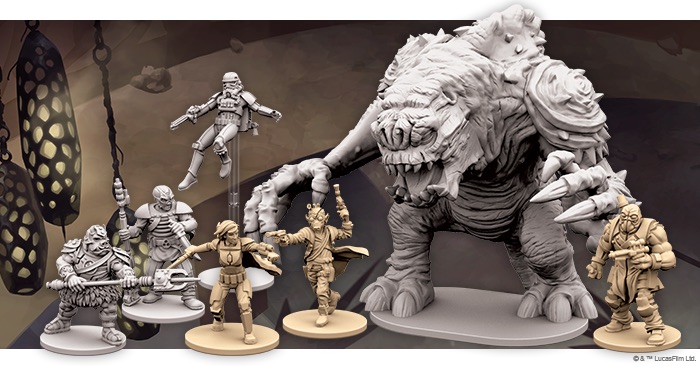 And yes, the Rancor model is HUGE. We got a good look at it in our GenCon 2016 FFG Booth tour along with a few other surprises like Jedi Knight Luke and Jabba! But I digress, my excitement to fight a Rancor is getting the better of me. Let's take a look at one of the new heroes included in the pack: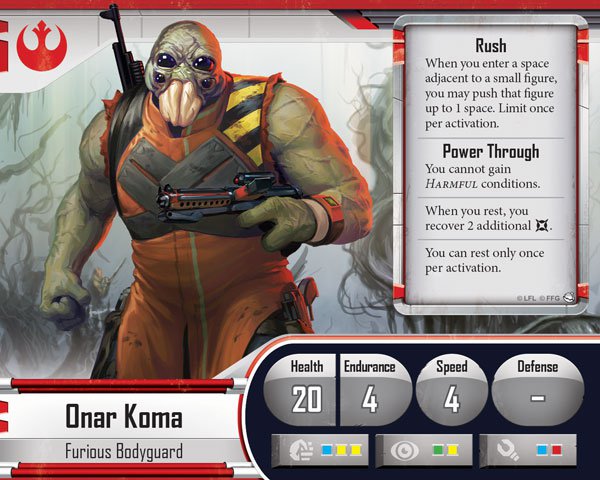 Onar Koma is an Aqualish bodyguard who rivals Gaarkhan (the awesome Wookie from the core set) when it comes to raw fighting power. I'm glad to see another "Tanky" character but this expansion also comes with a few other heroes to help fill out that roster.
" Shyla Varad is a Mandalorian warrior, renowned for her skill with blade and whip, and eager to practice her warrior traditions against the Empire. Vinto Hreeda, on the other hand, is a reckless vigilante and gunslinger—an expert sharpshooter who has plenty of grudges to bear against the Empire."
Playing a Mandalorian warrior or a Rodian Gunslinger sound awesome to me! All of these characters bring something different and I like that a lot with this expansion. But Imperial Players, don't feel too left out. you're getting a ton of new cards to mess with the Rebels and a few new units to help you out, too!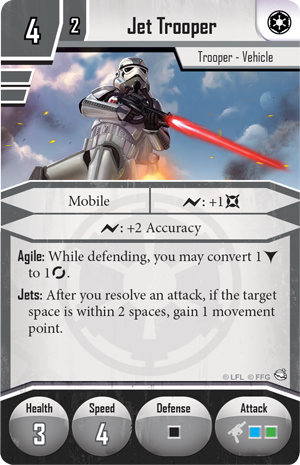 Subscribe to our newsletter!
Get Tabletop, RPG & Pop Culture news delivered directly to your inbox.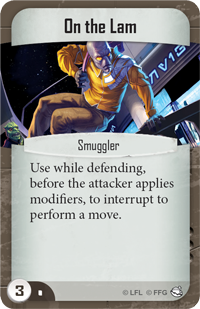 Overall, I'm excited to see what else this expansion will bring to the game. If you haven't been playing Imperial Assault, you really should give it a shot. The Core Set has a great campaign and there are tons of ally and expansion pack characters to add to your game. You don't need them, but they all add something unique to the game. On top of that, Jabba's Realm is the 4th "large" expansion to the game and each one comes with more heroes and an entirely new campaign to play. It's a really fun system by itself but it works as the perfect tools to play in the Star Wars RPG. Tons of miniatures, board tiles and story/campaigns to "borrow" ideas from.
Fantasy Flight Games has a fantastic Star Wars ecosystem of gaming and this is just one more feather in that cap. Personally, I want to get this set plus Jedi Luke Skywalker and play out a scenario I've had in mind for years. Desert DustBowl – Rancor vs Luke: The Rematch!
Are you ready for the Dust Bowl in the Desert?!