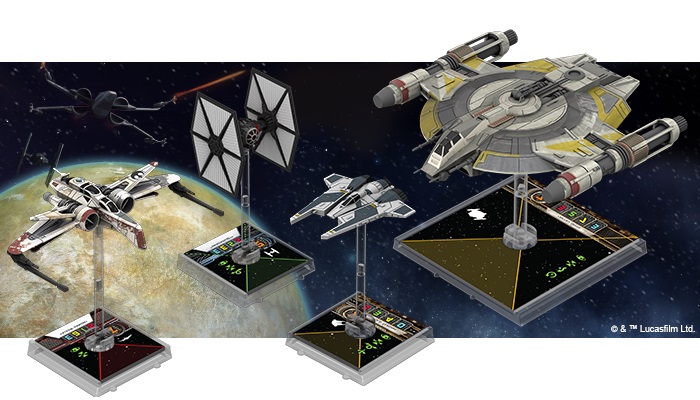 The BoLS Crew unboxes the first batch of GenCon 2016 Goodies – check out the X-Wing Wave 9 Small ships!
Hey BoLS Readers! We got back from GenCon 2016 with full bags of goodies to show you and the first thing we wanted to show off was the Wave 9 Ships. We start today with the 3 smaller ships the ARC-170, the TIE Fighter/sf and the Protectorate Starfighter:
Now, we've talked extensively about each of these ships. We took a look at "Quickdraw" in the TIE/sf. Then we brawled over to the ARC-170 and saw what Shara Bey and Nora Wexley could do. Finally we took a look at The Fang Fighter for a low-down on one in-your-face dogfighter.
We even have teasers for each ship as well from Fantasy Flight Games:
Protectorate Starfighter Preview
But now we're finally getting a look at the insides each one of small ships boxes and the full contents. There isn't a ton of new stuff but there are a few cards that we haven't seen before. And we also show off each of the dials for these ships.
As for my initial thoughts after looking at all three ships are as follows: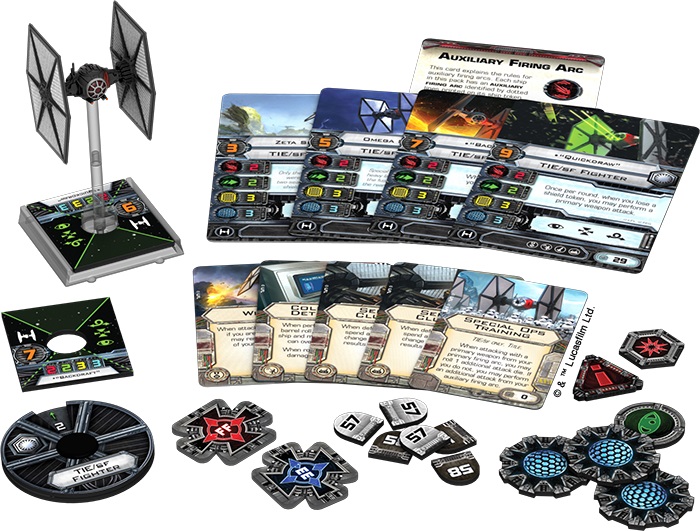 The TIE/sf isn't as fast as some of the other TIEs but it can put out some damage. I think it's a bit more forgiving than a regular TIE fighter with the extra shields. It would be good for newer pilots to give a shot.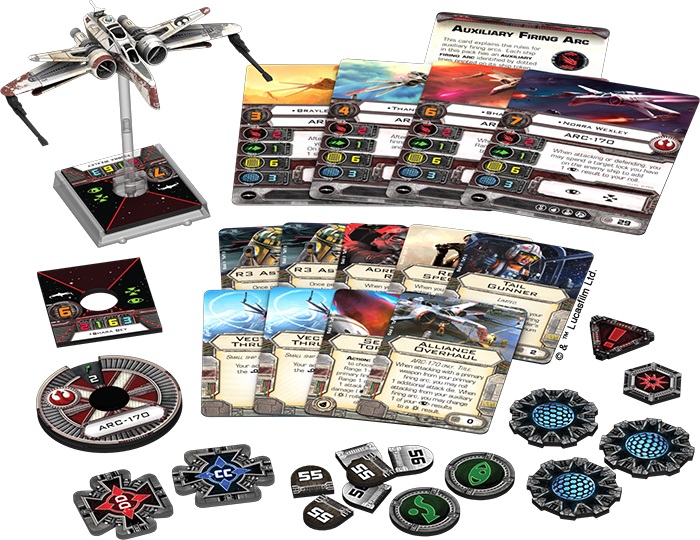 The ARC-170 looks fantastic as far as models go. I think the work well as a solid support ship that will help other ships do what they do better. It's a little pricey at first glance especially with a 2 primary (that's really a 3 attack primary due to the title card). But this ship is tough and isn't going to get blasted in one volley.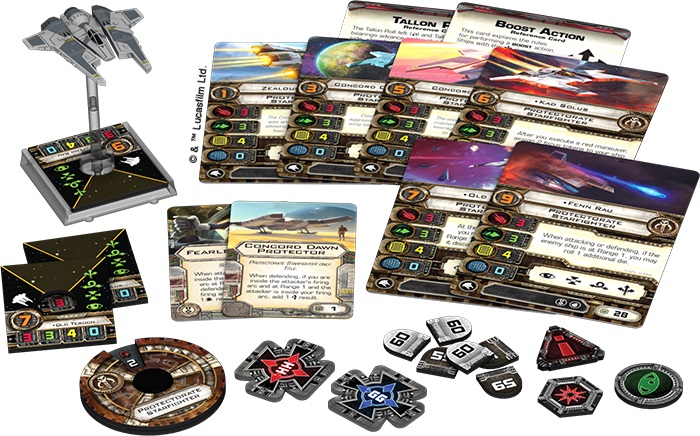 The Protectorate Starfighter is not a ship for rookie pilots. It wants to fly like an "Arc-Dodger" but then when the ranges have closed it actually wants to be in your target's arc. It can be super punishing to ships that get caught in it's sights, but at least the targets will see it coming. If it fails to kill or cripple it's target, this Starfighter is going to go out in a blaze of glory!
My Co-Host Stable Abe and I go over each ship in a lot more detail and we're both pumped about this new wave. Keep an eye out for them to hit stores this quarter!
And don't think we forgot about the Shadow Caster…it's up next!