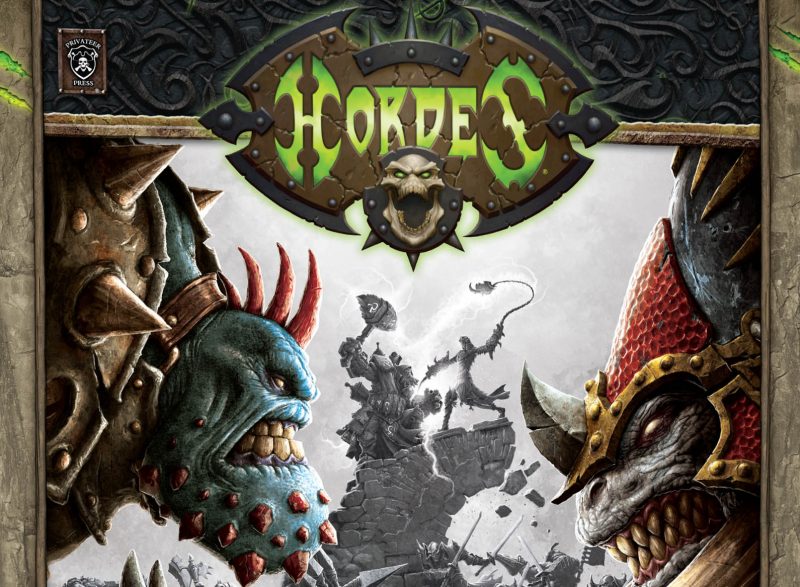 The Hordes Two-Player Battle Box is here just in time for Primal MK III. Take look inside.
We talked about the Warmachine Version earlier this week. Now it's time to take a deep dive into the Hordes version of the Two Player Battle Box Starter from Privateer Press:
Again, Privateer Press nails it with another great starter box and a great value to new and old players alike with this starter. If you're wanting to jump into Hordes with a friend get this box! I'll echo what I said in the Warmachine Post – it's everything you need for two players to start playing.
Dice, tokens, a measuring device, a battle map and a "boot camp" booklet to help you get started. I forgot to mention last time you also get a special mission for two players to use that helps explain the narrative a little more. The models are similar to the single player Battle Group Boxes but you get an additional Infantry unit included. That alone makes these worth the price! Couple all that stuff plus a new mini rulebook and I don't think that Privateer Press could have crammed any more awesomeness into this box!
Trollblood Forces: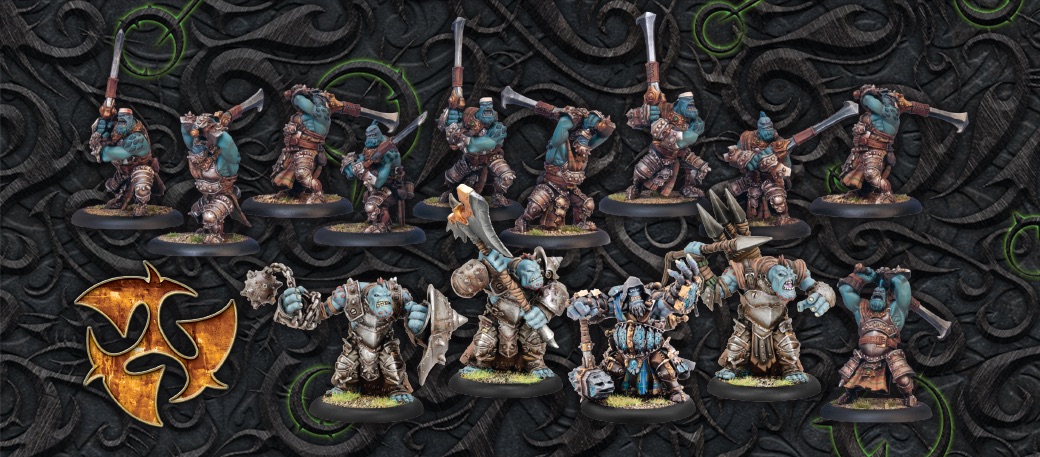 Warlock Ragnor Skysplitter, The Runemaster
Troll Impaler Light Warbeast
Troll Bouncer Light Warbeast
Troll Axer Light Warbeast
Trollkin Fennblade Unit (10 models)
Skorne Forces: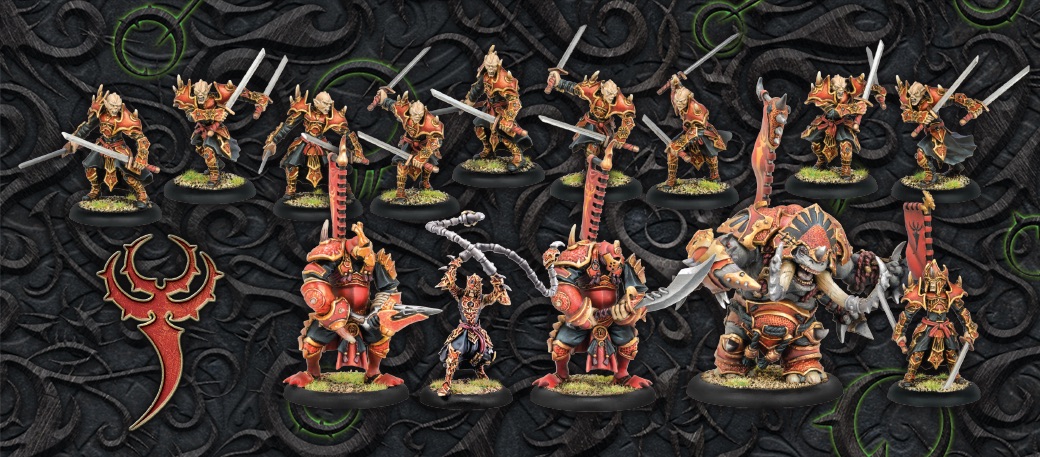 Warlock Beastmaster Xekaar
Titan Gladiator Heavy Warbeast
Cyclops Raider Light Warbeast
Cyclops Savage Light Warbeast
Praetorian Swordsmen Unit (10 models)
I've started assembling a Troll Force lately so this box was a really good pick-up for me. I've read good things about Fennblades and I already like the Caster and Warbeasts included. The box also includes two faction specific "getting started" books that help explain the faction a bit more, too. If anything I think that this box and the Warmachine version will play great together without adding a ton of extra stuff.
The Plastics are the same ones from the single player Battle Group Boxes also. So it's colored to match the faction and is the same easy to work with material we've already seen. Basically, Privateer took two of those box and mashed them together in an even better deal. You really can't go wrong here!
If you're new and wanting to dive in Privateer Press has a TON of newbie friendly boxes – this Hordes Two Player Battle Box is just one more cherry on an already impressive pile of goodies. So what are you waiting for – It's in store now, go get it!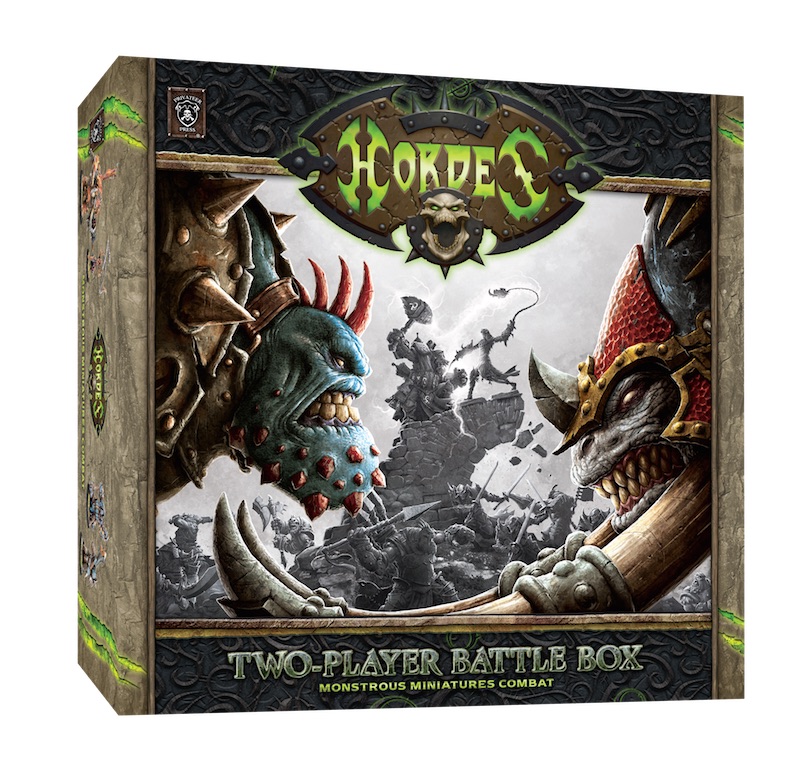 The HORDES Two-Player Battlebox is designed to be a complete HORDES experience for two players right out of the box. Inside, you'll find two full battlegroups and two full units, along with a core rules digest, in-depth tutorial guide, dice, ruler, battle map, and a special narrative scenario—everything two players need to jump right into the game.

HORDES is a fast-paced and aggressive 30 mm tabletop miniatures battle game set in the steam-powered fantasy world of the Iron Kingdoms. Take control of a fierce warrior-sorcerer called a Warlock and her mighty Warbeasts–massive and terrifying monstrosities–as you battle to destroy the enemy Warlock.

CONTAINS EVERYTHING YOU NEED FOR A TWO-PLAYER GAME.
Can't decide which Hordes faction between Trolls or Skorne? Just play both!