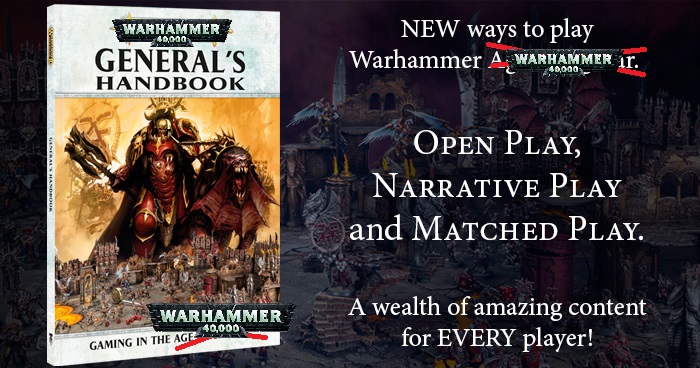 It's Time. We need a Warhammer 40,000 General's Handbook.
The Age of Sigmar General's Handbook was a very literal game-changer for Warhammer: Age of Sigmar. It did more than offer 3 different ways to play. Yes, it added much-needed points (not because points are balanced but because they give folks a base-line on what size they are playing), but it did something else that was also needed: Consolidated ALL the units/formations into ONE book.
It also gave formations a points cost and "fixed" summoning as well. If those changes weren't enough it also outline some structure for tournament, campaign and matched play. It was and still is a very pivotal book in the development of Age of Sigmar.
So what does this have to do with Warhammer 40,000? Well I think it's time that Games Workshop followed their own example. Warhammer 40,000 has become cluttered with Formations and Datasheets everywhere – that's the first problem. There are also issues with the allies chart needing an update to accommodate new factions, the issues with the psychic phase, new phases of the game that have been added-on (and mostly ignored), issues with flyers…the list keeps going.
The good news is that Games Workshop already has the Template for how to make a great General's Handbook – because they already made one.
With a Warhammer: 40,000 Generals Handbook they could make some sweeping changes to the game. Now, that probably won't happen because, let's be honest, the shadow of 8th Edition coming is looming in the distance. So, for now, I'll table the rules issues and extra phases – But this book is still needed because we NEED a book that lists all the formations.
We need a comprehensive list of each faction's Datasheets – including Units and Formations – in single place. We shouldn't have to go to a third-party website (even if it's thorough) to find this information. If we can't get a printed book, could we at least get a digital app?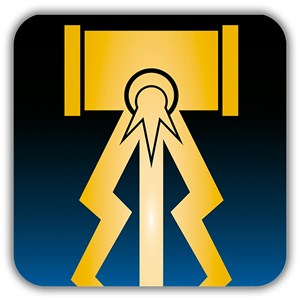 The Age of Sigmar App is free and has all the units and formations listed. You might have to pay extra to see the full rules, but at least you can SEE if the formation your opponent is using is legit and not made-up.
That's not all the book would have either. Ideally, it would also have solutions to those issues above, but more than that I'd like to see those 3 ways to play supported even more.
Tournament Play
Tournament Play has been supported by the players – the ITC has done a fantastic job of putting together a tournament system. Even if you don't like ithe ITC ruleset, it is out there for anyone to use and it's public. There is a reason it's so widely used. There are also dozens of other Tournament Organizers that have put in lots of time an effort to fill the void that Games Workshop created when they pulled the plug on their Grand Tournament System years ago.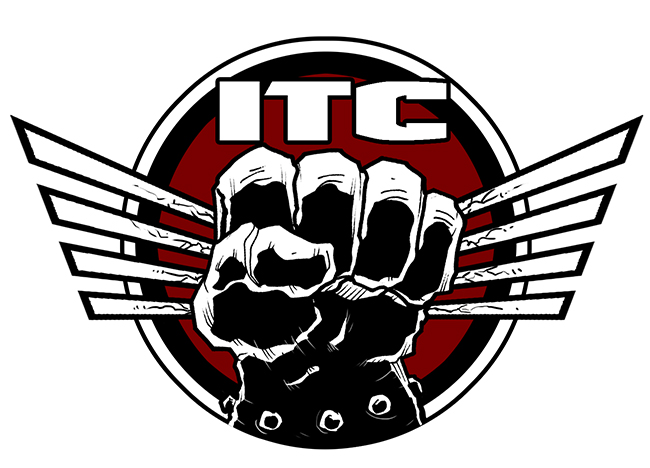 A General's Handbook could help strengthen the 40k Tournament Scene. If I were Games Workshop, I wouldn't try to re-invent the wheel here. I would create a simple platform that folks can follow to run their own tournaments. Readers, I don't know if you've ever had to run a tournament before but even having some basic guidelines helps. I've run both small tournaments and medium sized ones – and having some type of guide book is SO helpful. The larger tournaments (I'm talking 100+ players) are on a whole other level of complexity – leave that to the ITC crowd. The Generals Handbook might not cover anything that massive, but it would be a start.
Open Play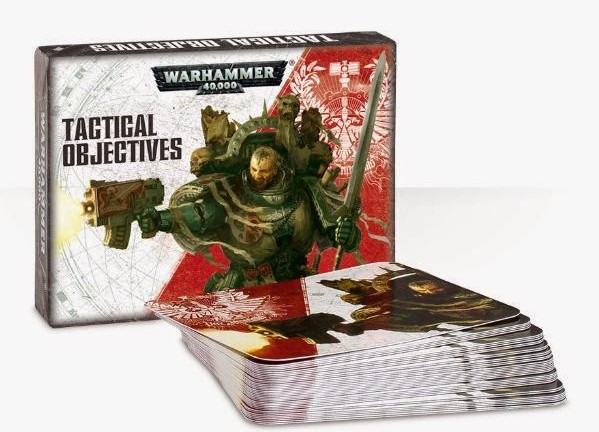 MISSIONS, MISSIONS, MISSIONS! I want to see more missions that the ones offered in the BRB. Yeah, we have Maelstrom Missions, but I want different deployments, different objectives and I want new ways to play my armies. They could also "fix" Maelstrom Missions – did you get an objective you can't complete due to factors outside your control (ie did you get a "Kill a Flyer" and your opponent doesn't have any)? Draw/Roll again. Seriously, a couple of sentences would make Maelstrom Missions better.
Narrative Play
There have been books written about Campaign Play and Games Workshop needs to hammer this one home. Why? Because this helps retailers out. And you need your retailers support for the long term health of the game. Think about it, If your FLGS was running a new Narrative Campaign (aka League Play) every 4-6 weeks, would you want to be more or less involved? Escalation leagues that start with Kill Team sized games and then grow to larger and larger games keep players coming back. They also get people interested in starting new armies – or at least branching out to try different allies.
If you're a LGS and you're wondering how to boost sales or grow your community, look into running league nights. And if you're looking for people to play contact your FLGS and see if they are hosting game/league nights. People can (and should) already do this. Having a General's Handbook with a structure to follow will only make this process easier. Remove the barriers to entry and you'll get more folks playing. That's just science.
We need a General's Handbook for Warhammer 40,000. It's time to have a collated and comprehensive listing of ALL the Datasheets currently in the game, more structure for ALL types of play, and maybe even some changes to the rules, too.
What do you think? Are you happy with the current state of things in 40k or would you want some structure changes? Do you think we need a Generals Handbook or is there something else you want?