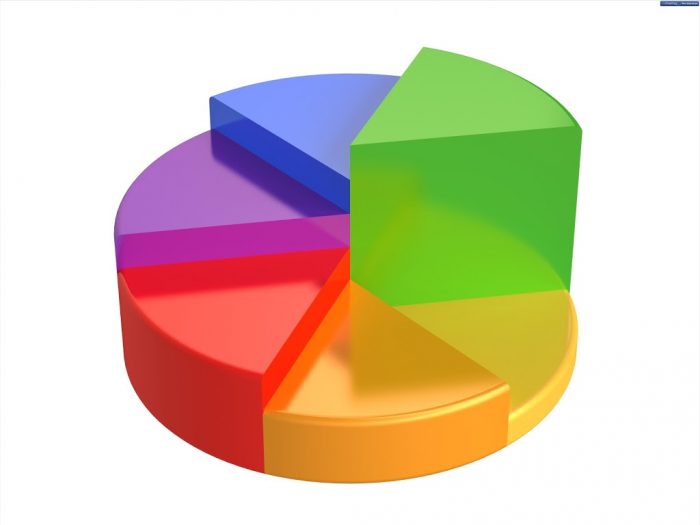 Lets have a look at the last 2 years of miniature wargame releases and see what's been selling.
The good folks over at Element Games have supplied me with some normalised sales data to help me make sense of the major miniature games releases since the beginning of 2015. Rather than give you the full data which exists in an Excel chart, I've thrown it into Excel to make some easy to read charts for you all.
Firstly a caveat: This is sales data from one UK based retailer and assuming that the data is the same in every FLGS around the world is folly.
Secondly: Warhammer Quest: Silver Tower was a big seller but doesn't appear to show up in this chart, either it wasn't as popular as people thought or this is a statistical abnormality.
How GW releases are doing compared to non GW games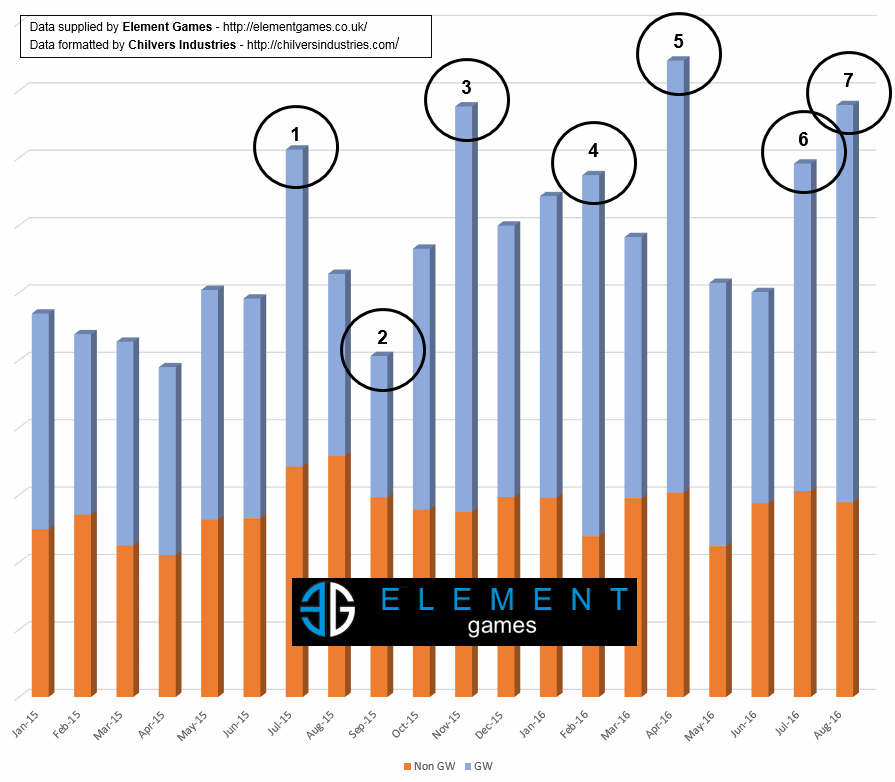 1) Age of Sigmar.
2) The lowest selling month for GW games with the tail end of the Age of Sigmar releases and the Tau Stormsurge.
3) Betrayal at Calth (The data shows this was the major month for 40k sales since Jan 2015).
4) Deathwatch: Overkill.
5) Imperial Knights: Renegade.
6) Age of Sigmar: Sylvaneth.
7) Codex Deathwatch.
Again caveats: This is only one supplier, however it appears to show that:
GW games are selling more in the last 12 months while the combined non GW games seem to hold steady.
When GW games sell more, non GW games seem largely unaffected.
How each game system has been doing: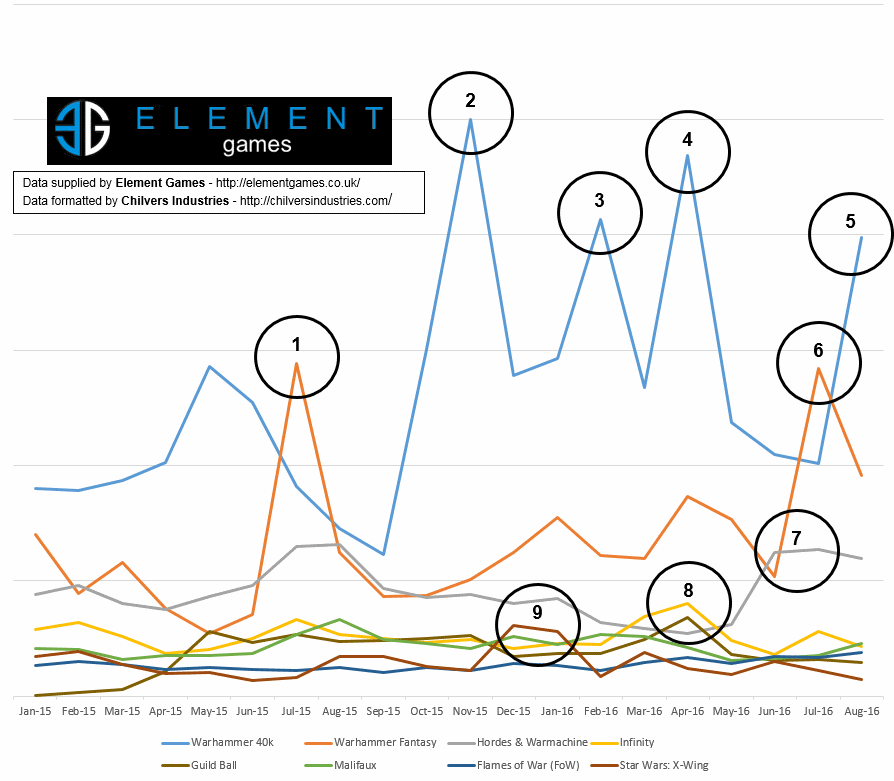 Again I've circled some major points:
1) Age of Sigmar.
2) Betrayal at Calth.
3) Deathwatch Overkill.
4) Imperial Knights: Renegade.
5) Codex Deathwatch.
6) Age of Sigmar: Sylvaneth.
7) Warmachine Prime.
8) Guild Ball: Hunters Guild and the Infinity – Human Sphere N3 book.
9) The X Wing miniatures game releases during the Star Wars film.
Again caveats, however it appears to show that:
Customers love 40k
Customers love major boxed game releases
Customers love Space Marines and Imperial Knights
Age of Sigmar can outsell 40k when there is a major boxed game release
Warmachine can outsell Age of Sigmar, however as both have gone through a relaunch recently it's difficult to say what the future holds for either.
The major releases for Games Workshop are spaced out by about 4 months.
The most interesting part is that the two spikes for Age of Sigmar and the Sylvaneth are the same high which mean that
The last point is interesting as we have 2 major releases that could both come out within the next 3 months, BloodBowl and the Betrayal at Calth sequel.
That's all from me, again if you're in the UK check out Element Games who are top chaps.
~Do you want to see more research on this? Let me know in the comments
Read more at: