1960's Catwoman Cosplay Workshop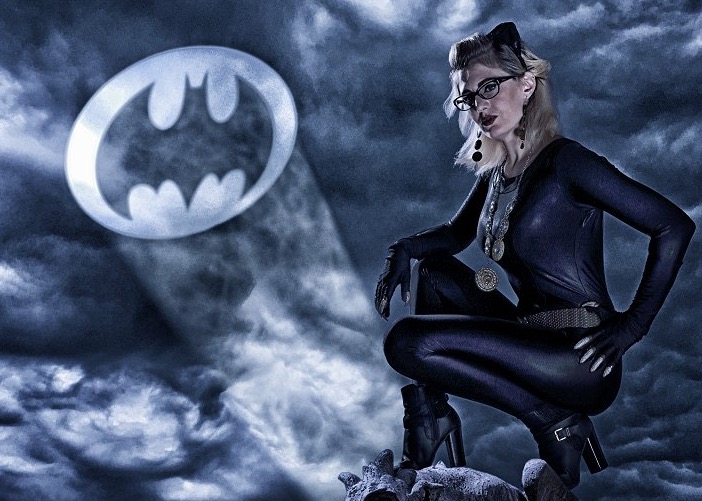 Julie Newmar's 1960's Catwoman is an amazing source of photographic inspiration!
Vintage Catwoman, Classic Charm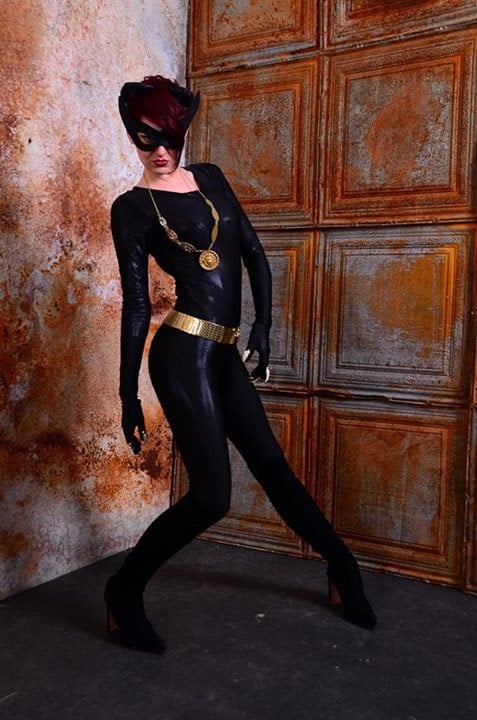 As long as I have been a lover of cosplay, comics and film, I have been an adoring fan of DC's iconic anti-hero, Catwoman. She is a character who has endured many transformations and portrayals, and has been acted out by some of Hollywood's best leading ladies. Cosplaying her was at the top of my priority list when I began modeling in my early twenties, and I have been honored that this particular amalgamation has been requested for photographer workshops time and time again.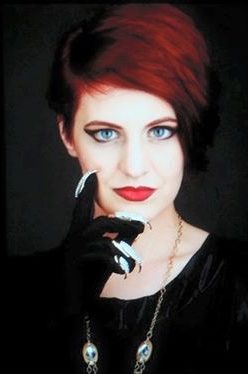 Into the Mind of the Muse
A few years ago, I began a series of workshops geared for newer photographers who wanted to learn how to develop on-set communication skills with their subjects. I showed them what it was like for the model on set, and how to break through communication barriers to better plan out creative concepts and projects. The most important thing is to pick a Muse that shares your creative vision and purpose, so you can work together to create stunning imagery.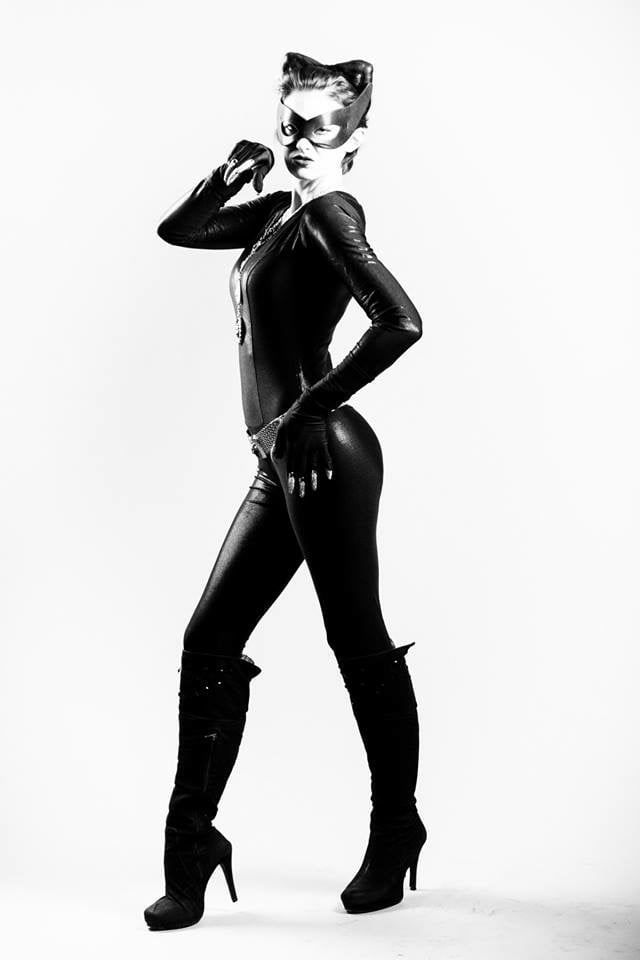 Cosplay for Photographers
Since Cosplay characters like superhero's are so iconic and easy to understand, I decided that would be a great way to work photographers into the idea of talking more on set and directing their subjects. If you throw Catwoman in front of their camera, they know her already. They know how she should look, what poses she is likely to use, how she is supposed to emote for the camera. It became very easy to get them out of their comfort zones (hiding behind the lens quietly snapping away, hoping the model would do the work by some magic, silent communication) and into the position of power.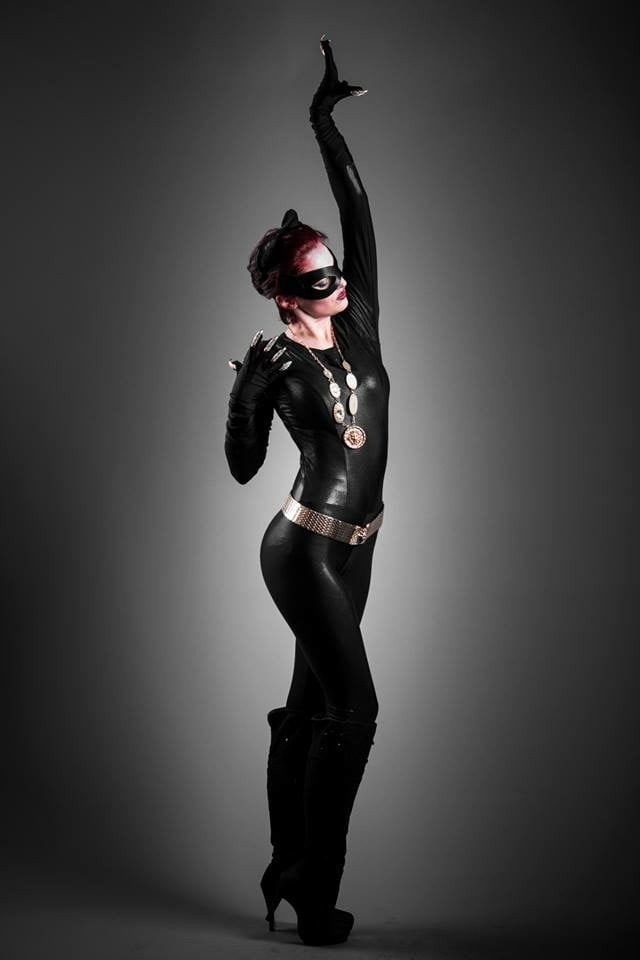 Austin Professional Photographers
Last week, I was called in at the last moment to take the place of a model for a workshop at Precision Camera & Video, the largest independently owned photography store in Texas. I have worked with them for about 4 years now, and have taught my workshop for them, modeled for them, and even done hair and makeup for their yearly Precision Camera University Weekend. They were bringing in Brad Barton to teach a class on Compositing Images, and needed a Cosplay Artist to sit in as their subject. Suffice to say, I was happy to help. My 1960's Catwoman hadn't gotten to come out and play in a while.
Subscribe to our newsletter!
Get Tabletop, RPG & Pop Culture news delivered directly to your inbox.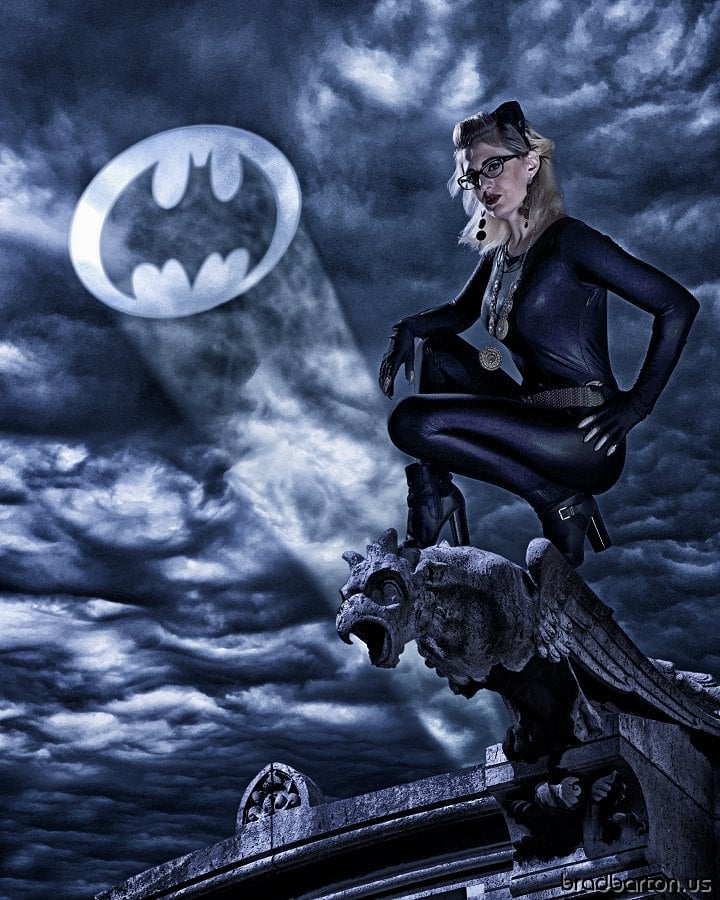 Catwoman on the Rooftops
Brad's specialty is compositing images. That is, shooting a subject in front of a plain background, then using digital media (like Photoshop) to manipulate a new background behind the subject, adjust the lighting, and add interesting effects. He was able to take me from crouching on a tiny step-stool, into perching atop a historic building in an urban scape, the Bat-Signal blazing in the night sky behind me.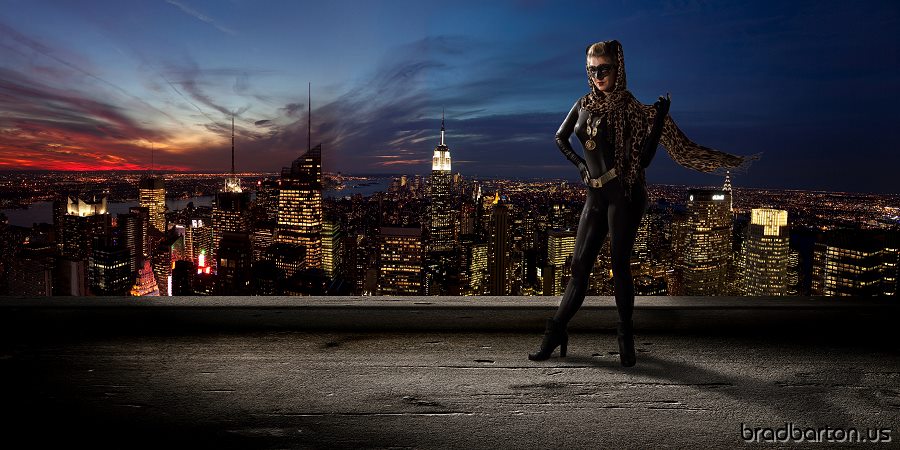 City-Scapes and Scarves
Next, he had me stand in front of his camera and pose, then took a seperate image of me whipping my scarf out in front of me, so he could capture it fluttering in the wind. He photoshopped me onto another building, added the scarf trailing behind me, and tweaked the lighting. I love working with photographers who take a basic inspiration and breathe new life into it. These types of images are perfect for a Cosplay Portfolio, and are incredibly popular at Conventions!!! You can read Brad's Blog Post about our session together, HERE.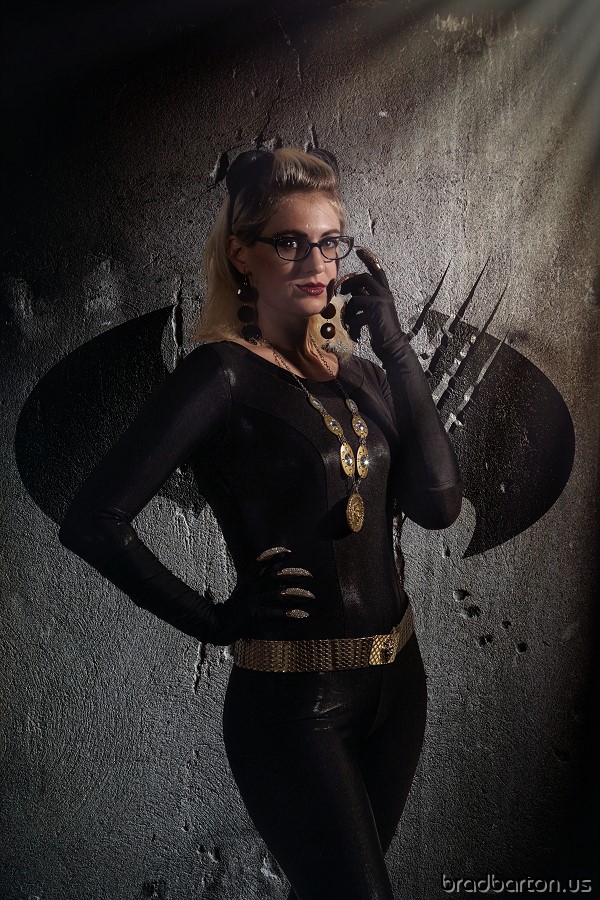 ~Join us next week for more Cosplay! Coverage~

Have a Cosplay question you would like Mayhem's Muse to answer? Send Mail here!