GW: More Minis For December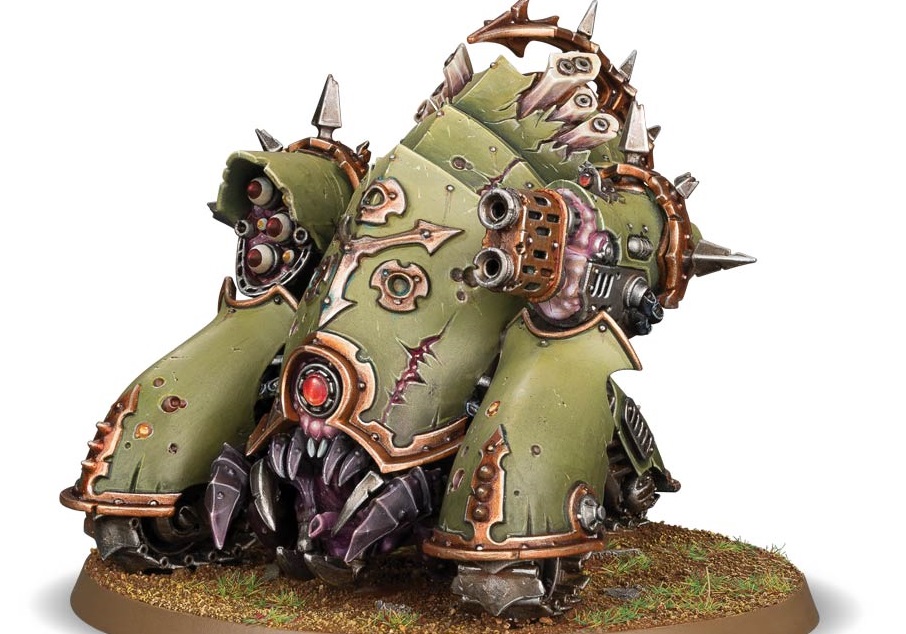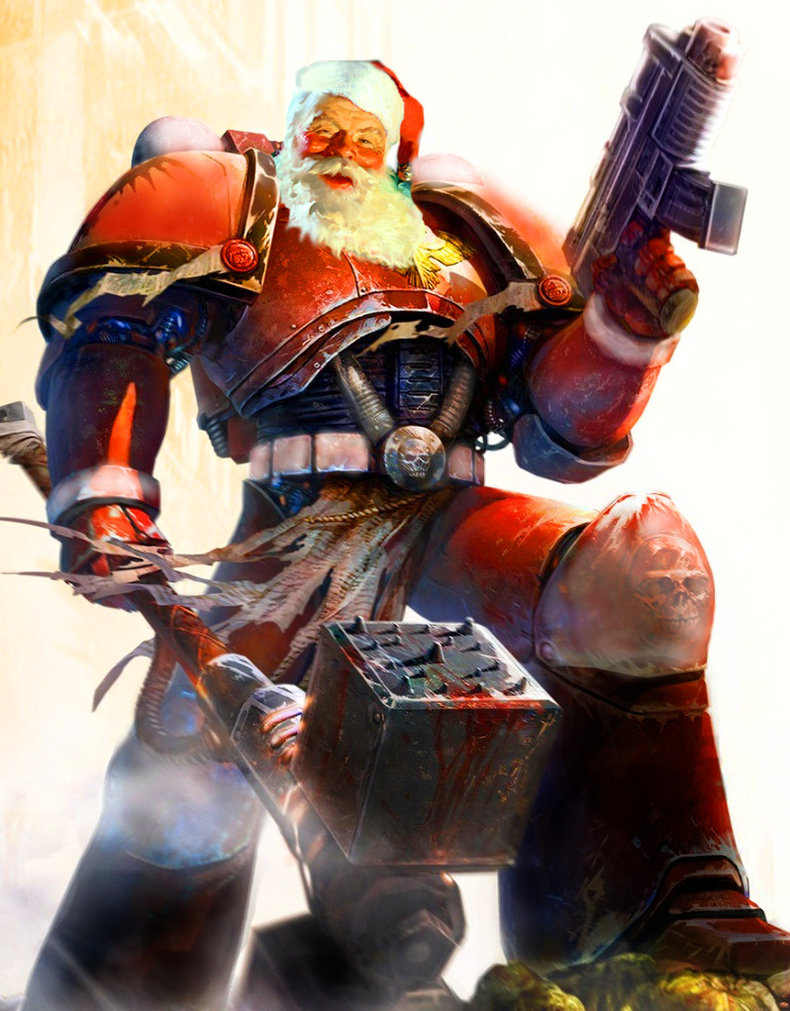 New Quick-Assemble models, a new Stormcast Hero, and an update to Space Hulk are coming in December!
If you missed the news yesterday, A new Sly Marbo miniature is joining two new Lieutenants for the Angels of Death. But that's not all that's coming in December from Games Workshop. We're getting a better look at the new "Easy to Build" kits that were spotted a few weeks ago. On top of that GW has a couple more fun surprises.
New "Easy to Build" Kits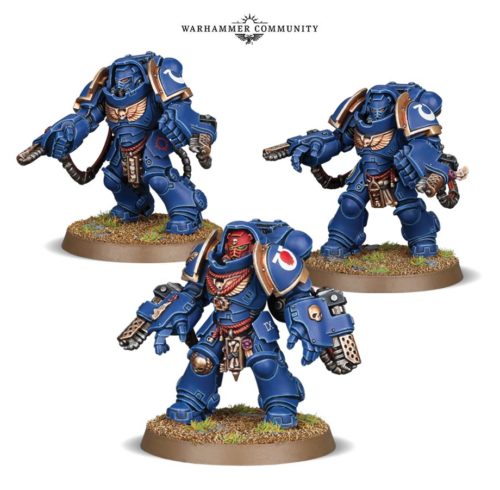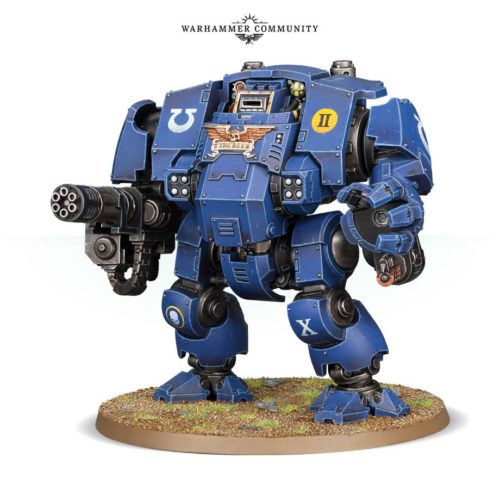 The Redemptor Dreadnought is only 12 pieces to assemble. That is considerably less than it's multi-pose, multi-part cousin.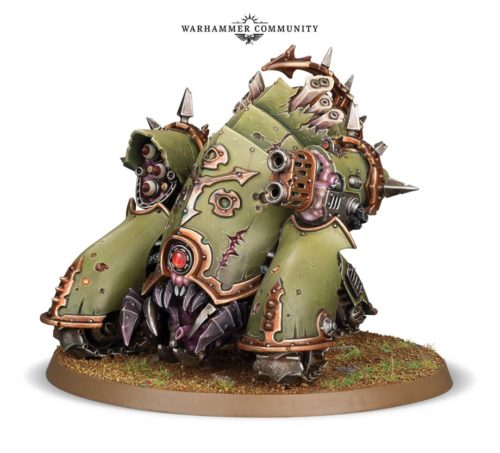 The New Muphitic Blight-hauler is a welcomed addition to the Death Guard army – these have been missing since the new Death Guard launched and we've been wanting to run them in our lists for a while now. We're not even upset that they are "Easy-to-Build" kits because we want to run them in a squad of 3 for the innate buff they provide each other.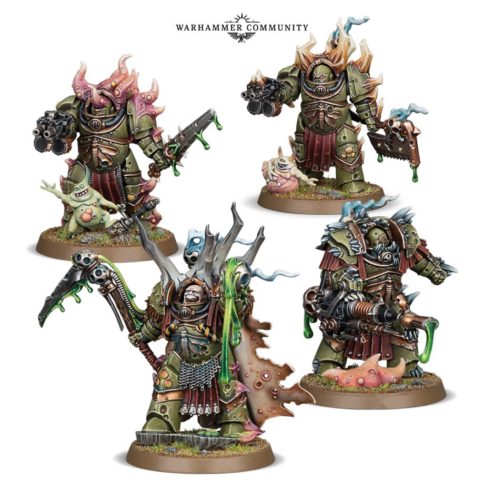 Joining the Blight-hauler is a new boxed set with three new Blightlord Terminators and a Lord of Contagion. This kit is perfect for adding some extra firepower to your army along with some new models/poses to boot!
And perhaps the most exciting part (aside from new models) is that these kits are going to be "less than their fully customisable alternatives" so you can add these to your army on a budget!
But the good times aren't stopping there – over in the Mortal Realms, the Stormcasts are getting a new Lord-Celestant miniature.
Subscribe to our newsletter!
Get Tabletop, RPG & Pop Culture news delivered directly to your inbox.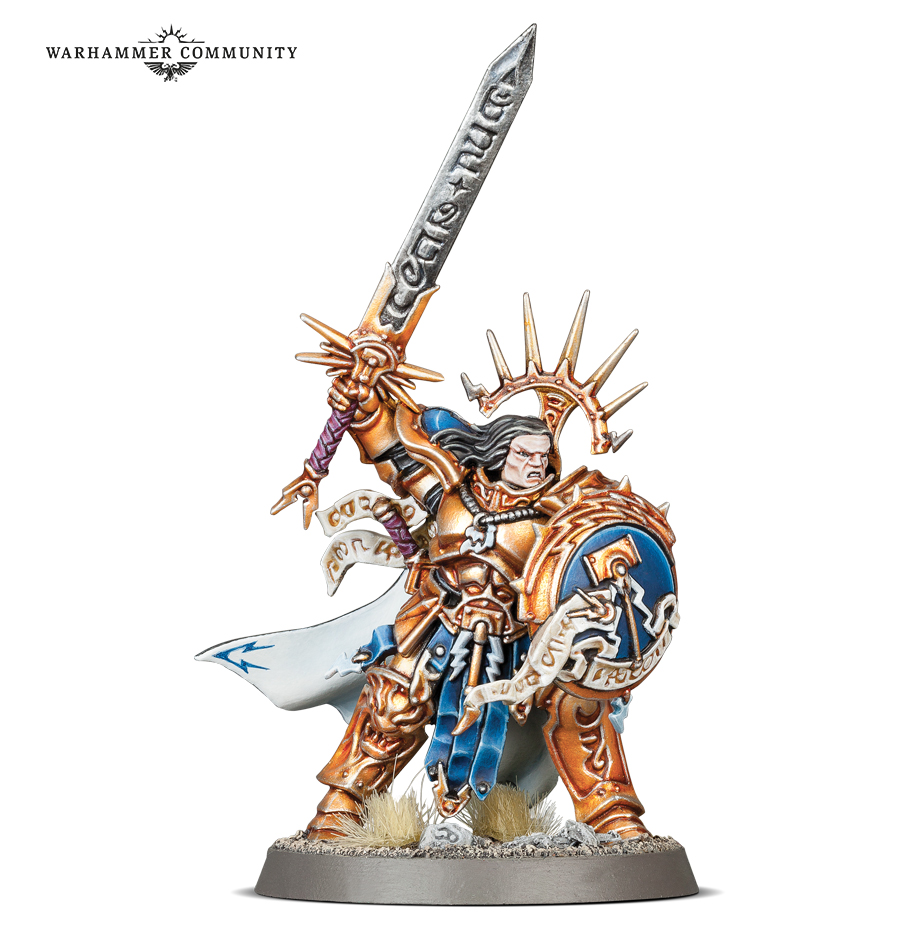 And if you needed one more reason to pick-up the December White Dwarf – how about some Space Hulk news: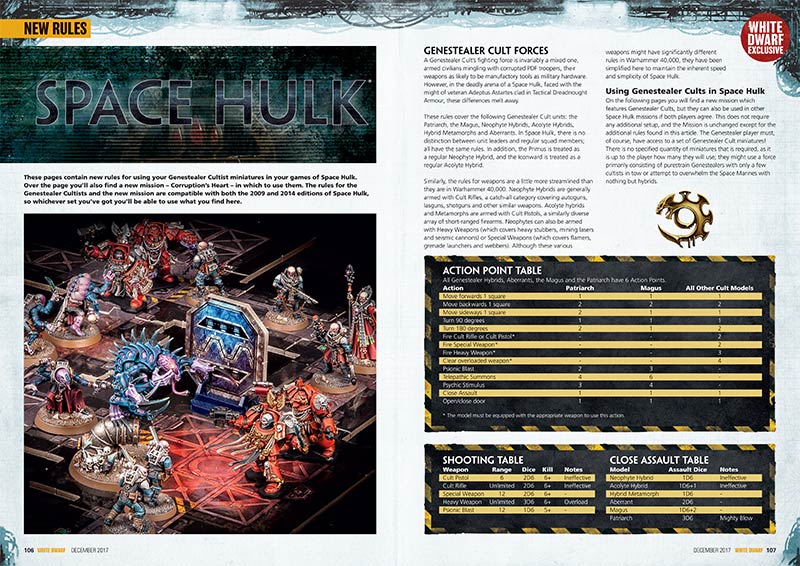 There's also a surprise update incoming for Space Hulk! If you've been fortunate enough to get your hands on a copy of this legendary game, you'll soon be able to use your Genestealer Cults miniatures, providing brand new tactical challenges.
That's right – the Genestealer Cultists are invading yet ANOTHER game. I'm pretty stoked as they slowly make their way through the catalog of GW properties. (Hoping for a similar Necromunda Announcement in 2018…just sayin.)
New rules, new minis, and a Space Hulk Expansion? December is only days away…and I can't wait!