Cosplay Artist Spotlight: BioCosplay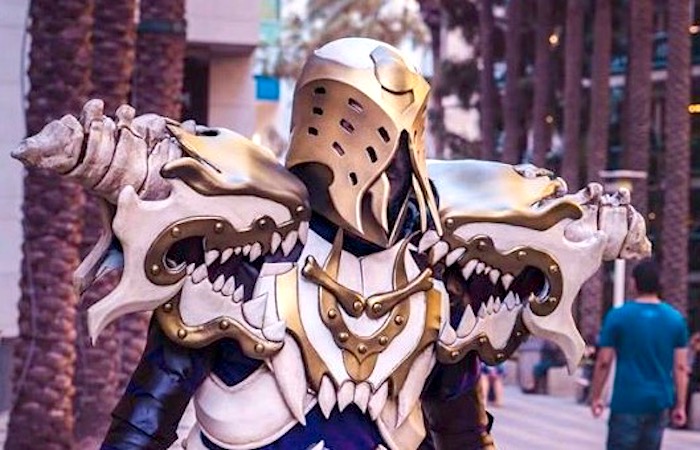 A Cosplayer Spotlight with BioCosplay!
Welcome to the Cosplay Artist Spotlight!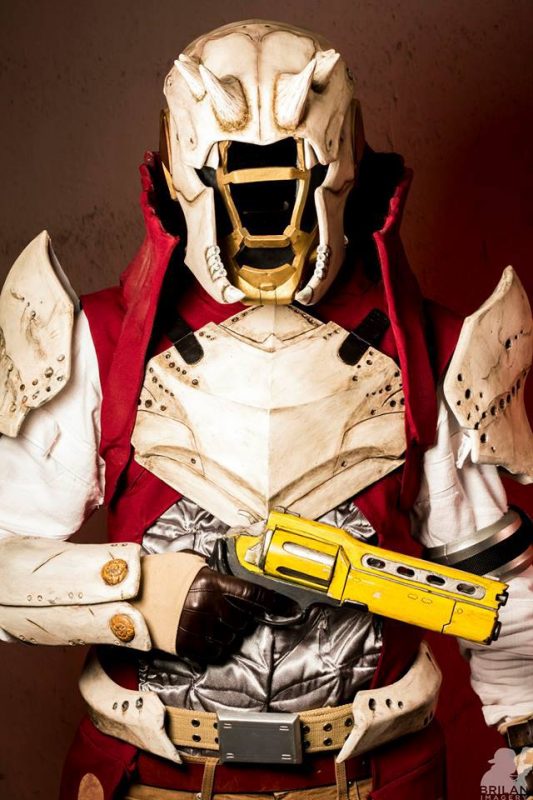 This week we are continuing our feature of Cosplayers and the construction and building process of some truly exceptional Cosplays. We've tapped some Cosplayers from the Blizzard and Warhammer communities, and prop builders. This week we're interviewing BioCosplay!
1. How did you get your start in cosplay? How long have you been building, and what lead you to this creative journey?
My girlfriend and I wanted Halloween costumes, so we decided to make our own. She was Poison Ivy and I was Nightcrawler. Other makers in the community inspire me. There are so many amazing prop makers and cosplayers making amazing things. I'm always looking at what others are working on and aspiring to improve my skills.
2. What is your strongest construction aspect? 
Foam fabrication. Eva foam, because it's relatively cheap and good for making armor and props.
3. What is your favorite type of cosplay work to do?
So far I've mainly enjoyed characters that have armor, but in the future I would like to branch out and try new materials and techniques.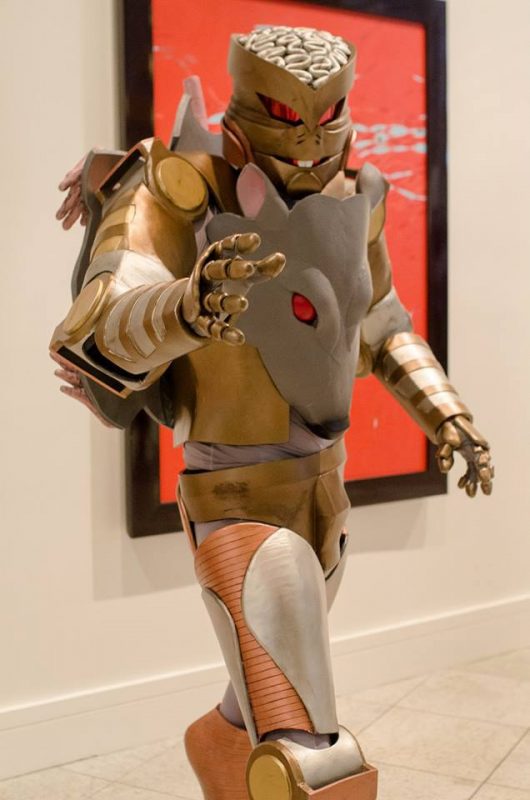 Rattrap, image by Matthew Hale
Subscribe to our newsletter!
Get Tabletop, RPG & Pop Culture news delivered directly to your inbox.
4. What are your favorite completed projects, or your most popular? 
For me, my favorite project is always the one I just finished. I think it has to do with the most recent thing being a culmination of my skills and everything I've learned from past costumes, also it's the one I just spent a ton of time on. At the moment I'd say my favorites are Rattrap, Necromancer, and Destiny Warlock. I think those are also my most popular ones since in my opinion those are my best work. Rattrap in particular got a lot of recognition though.
5. What are your favorite fandoms? Favorite characters for cosplaying?
This is tough because I love so many things. My favorite will always be Beast Wars. What's cooler than robots that turn in to animals? Rattrap was always my favorite character from that. Other things are World of Warcraft, Destiny, Borderlands, Dredd, and Adventure Time.
6. What kind of games do you play? Videogames? Tabletop? Wargames?  
Mainly video games. I dabbled in D&D in college and had some friends who played Warhammer 40k, but never had enough money to buy and army of my own. My favorite games at the moment are WoW, Diablo, Starbound, Titanfall 2, and Destiny 2.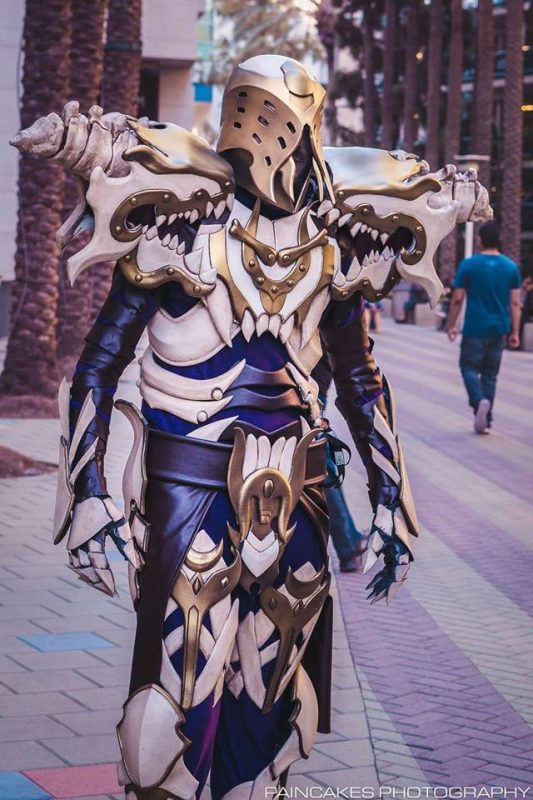 cosplayNecromancer, image by Paincakes Photography
7. What conventions do you attend? Have you guested/spoken on panels/competed in contests?
The only convention I've been going to every year is C2E2 in Chicago. This was my first year going to Blizzcon and I would love to go back next year. Other than that I'm trying to cut back on the amount of conventions I'm going to. I have competed in a few contests, but haven't won any. I have been a guest at a handful small conventions and have been on panels at each convention I've guested at. I'd love to guest at more conventions, so if you're interested in having me at your local con let the con organizers know!
8. What projects are you working on in the future?
I started on a Titanfall 2 Phaseshift pilot that I would like to finish. I don't have any solid plans other than that yet. I'm still trying to figure out what I sho
uld make for next year's Blizzcon.
9. Who are your cosplay inspirations? Whose work do you admire or aspire to?
I have so many inspirations and people whose work I admire. Just to name a few, Egg Sisters Cosplay, Coregeek Creations, Punished Props, Evil Ted Smith. SKS props, Frank Ippolito, and Kamui Cosplay.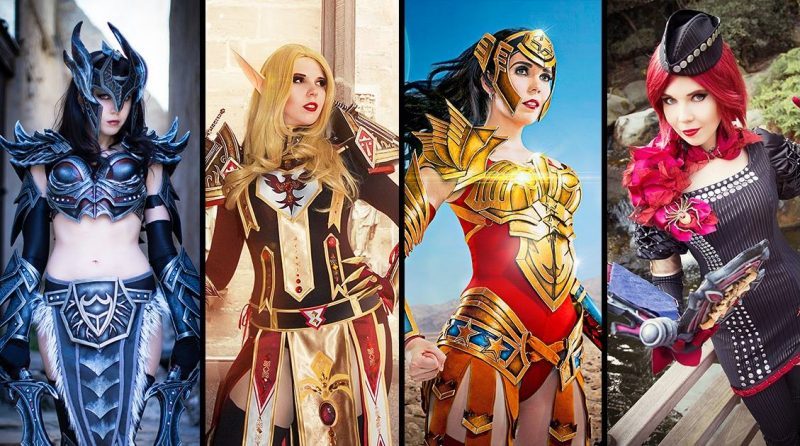 Kamui Cosplay, a major source of Inspiration for BioCosplay
The Terran Marines of Starcraft
10. What are your favorite movies/shows to watch or music to listen to while you craft your cosplays?
Usually when I'm crafting I listen to podcasts. My favorites are the Giant Bombcast, Giant Beastcast, and Friends at the Table.
11. What message do you have for people wanting to break into cosplay? 
If you're interesting in Cosplay, just go for it. Accept that you may not get things right on the first try and you will most certainly have failures, but you just have to learn from it and use that knowledge to improve your skills. Try to pick something that you're really passionate about making, that way you won't be easily discourage to give up when it gets tough.
What are the links to your social media profiles? Where can our readers find you? 
Bio Cosplay on all the things! I post most frequently on Instagram and I stream crafting pretty often on twitch.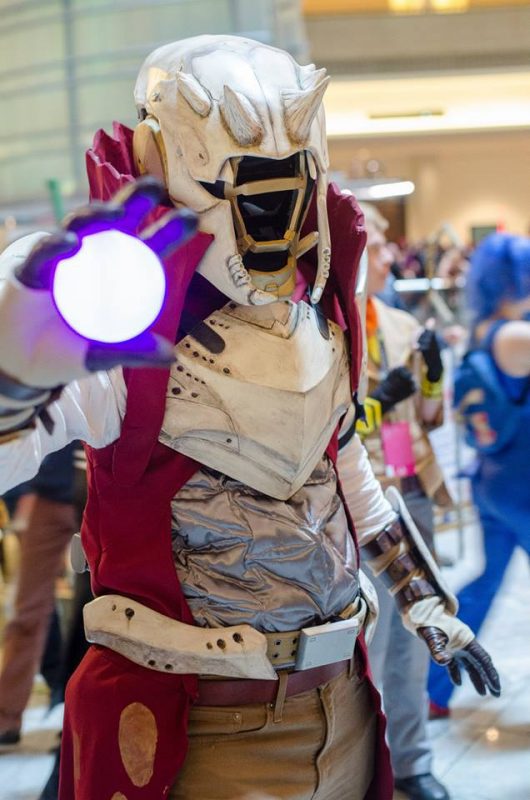 Warlock, Image by Matthew Hale
~Join us next week for more Cosplay! Coverage~
Have a Cosplay question you would like Mayhem's Muse to answer? Send email here!