Cosplay Construction Spotlight: Enayla Cosplay's Asura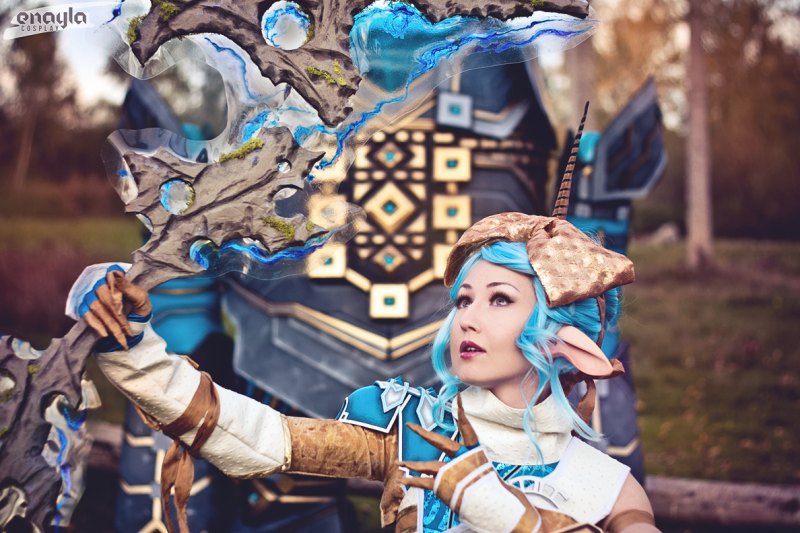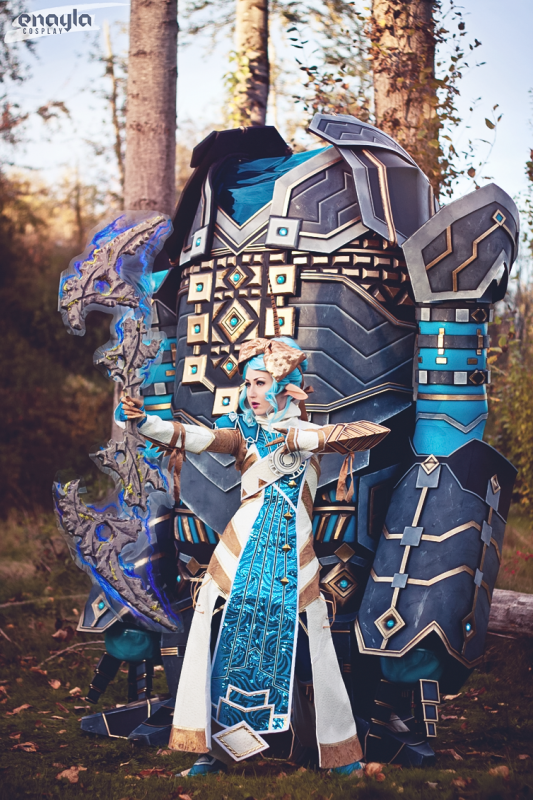 "This tower is ours, on to the next target!" We're diving into the construction process of Enayla Cosplay's Asura!
Welcome to the Cosplay Artist Spotlight!
"Let them come through ME!" -Asura, Guild Wars 2
Today we're taking a closer look at the gorgeous and whimsical construction of Enayla Cosplay's Asura from Guild Wars 2.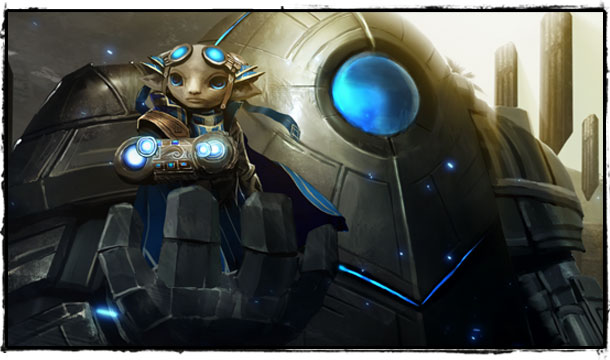 Inspiration
Asura are a race of tiny gnome-like creatures from Guild Wars 2.  Highly educated and technically-minded, they make up for their size by building giant mech robots (golems) to fight alongside.  I love their lore (and their look) and had wanted to make an Asura cosplay, but unfortunately I'm not two feet tall…so I built a golem to give it scale!  It stands about 9.5 feet and is one of my favorite creations to date.

The Coat
I started my Asura cosplay with the main piece, the coat.  It's a very unusual design, so I drafted the pattern from scratch. After a couple scrap fabric mockups to ensure that the pattern was correct, I transferred it to the final fabric: a faux ostrich leather a great texture that mimicked the look of my reference.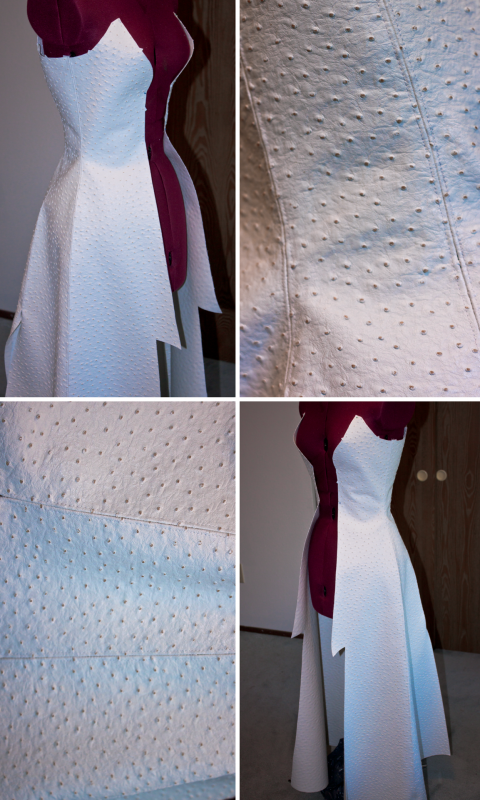 Appliques
I added contrasting fabric appliques finished with bias tape for the gold designs on the sides of the coat.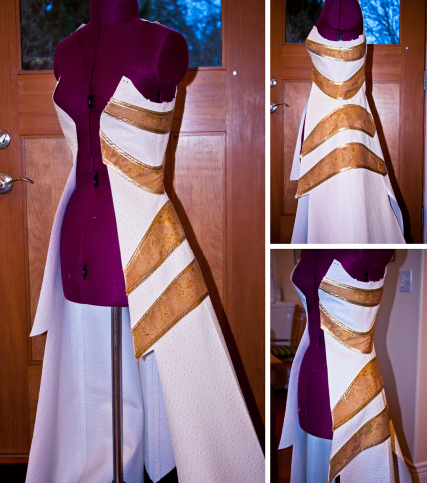 Front Panels
For the center front panel, I layered two textiles (a blue sequin over a heavy canvas), and stitched on strips of soutache cord for all of the white and black line detailing.  I then fully lined the coat in lightweight cotton fabric and installed a line of grommets to lace it up the back.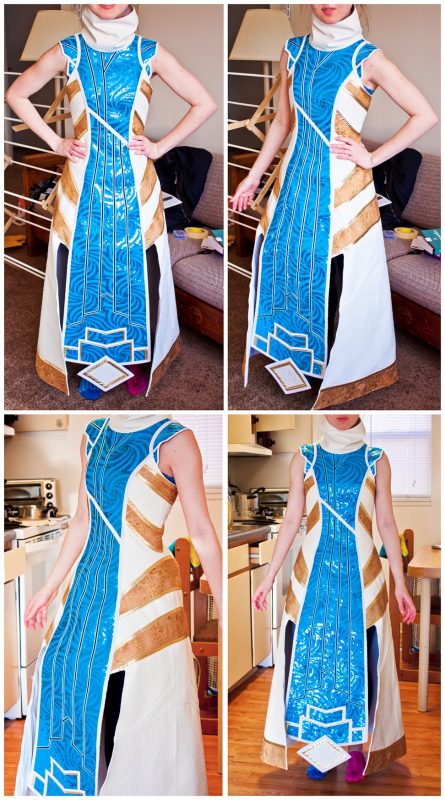 Armor
I constructed all of the armor pieces out of Worbla, a type of thermoplastic, stretched over 2mm craft foam.  All of the raised details are Worbla as well, heated to high temperatures and sculpted into shape.  I primed all of the armor with wood glue and painted it by hand with acrylics.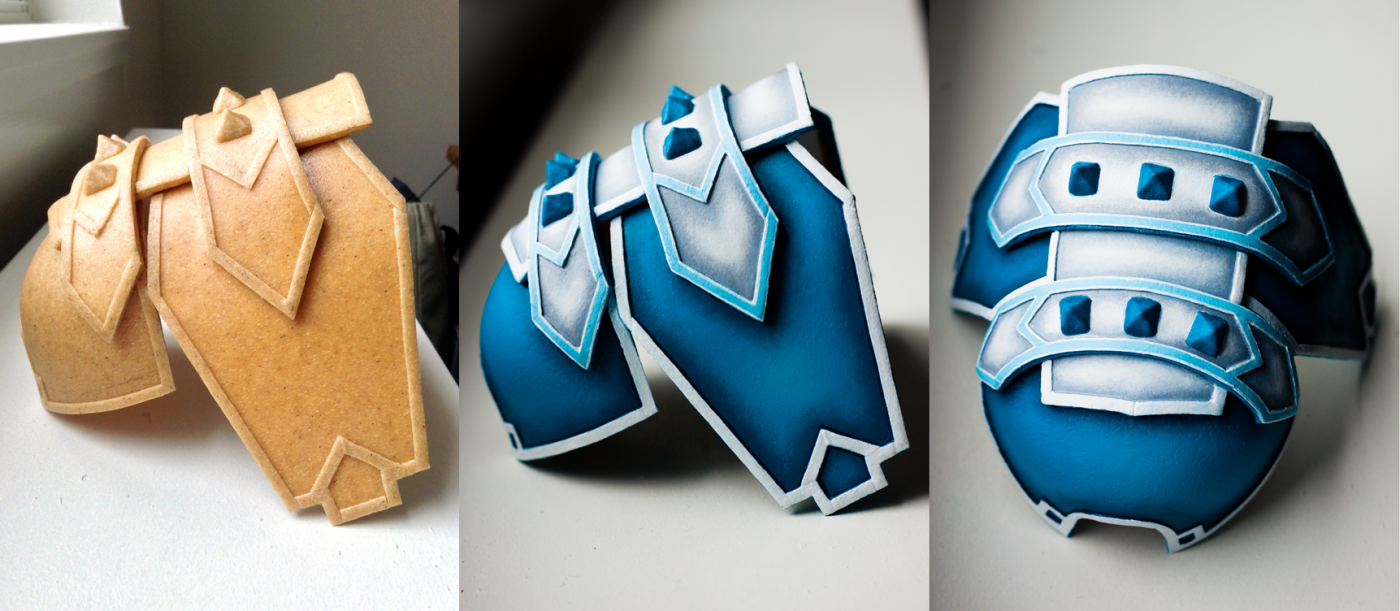 The Bow
My Asura carries a glowing magical bow made of floating chunks of stone.  To create this effect in real life, I constructed the base of the bow out of EVA foam.  I printed off a screenshot of the bow to scale and used this as a pattern.
Subscribe to our newsletter!
Get Tabletop, RPG & Pop Culture news delivered directly to your inbox.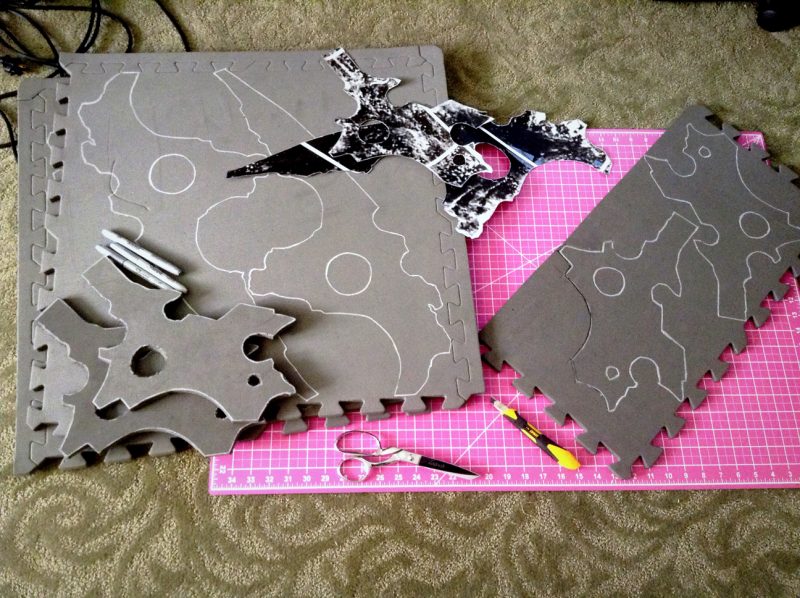 Stone Effects
For the rough stone effect, I used a dremel tool to carve out the EVA foam.  I did most of this freehand while keeping a close eye on my reference images.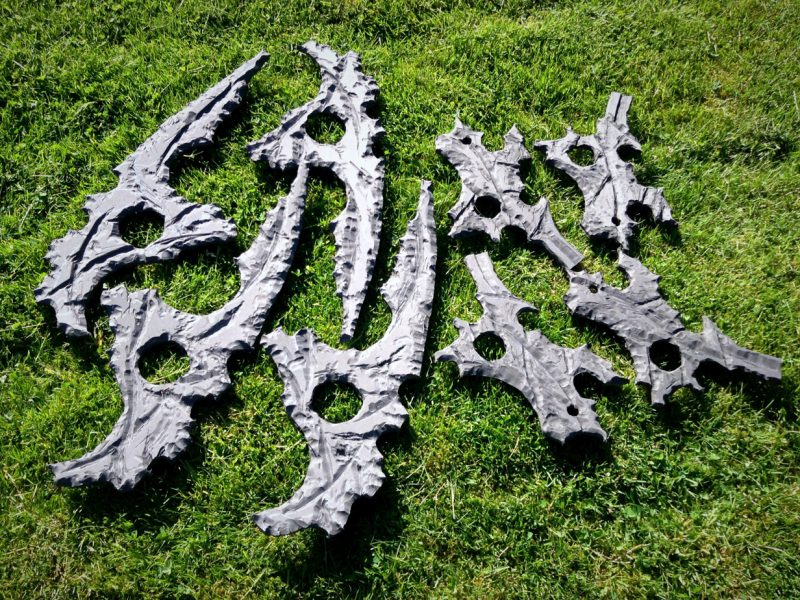 Final Steps
Finally, I primed the EVA foam with layers of plastidip and glued the pieces together.  I used a piece of plexiglass to attach the 'floating' parts, and created the glowing halo effect by painting a strip of clear vinyl around the edge of the bow.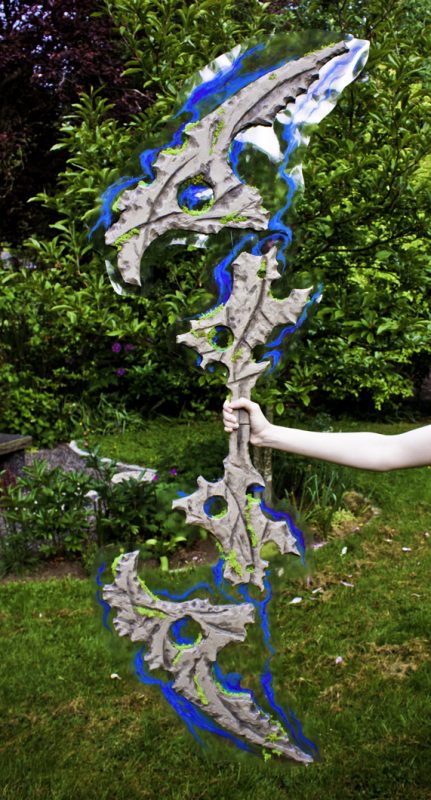 Social media/website links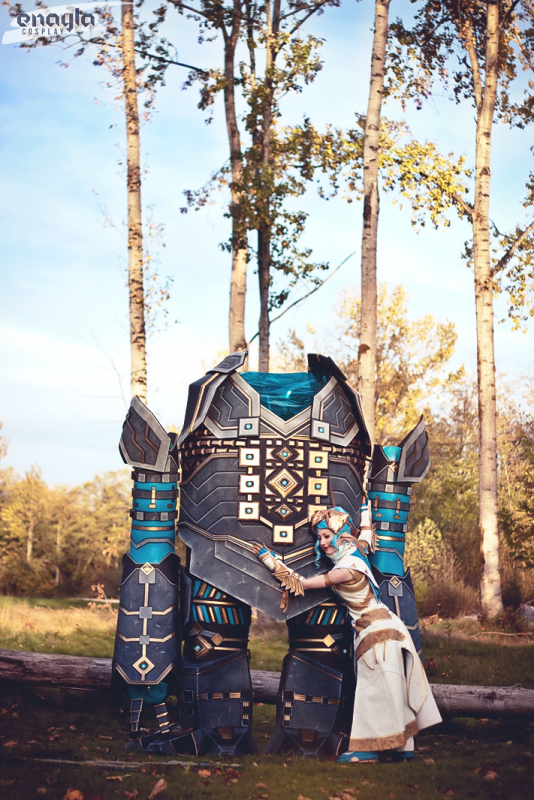 ~Join us next week for more Cosplay! Coverage~
Have a Cosplay question you would like Mayhem's Muse to answer? Send email here!