Cosplay Artist Spotlight: TheSmoke007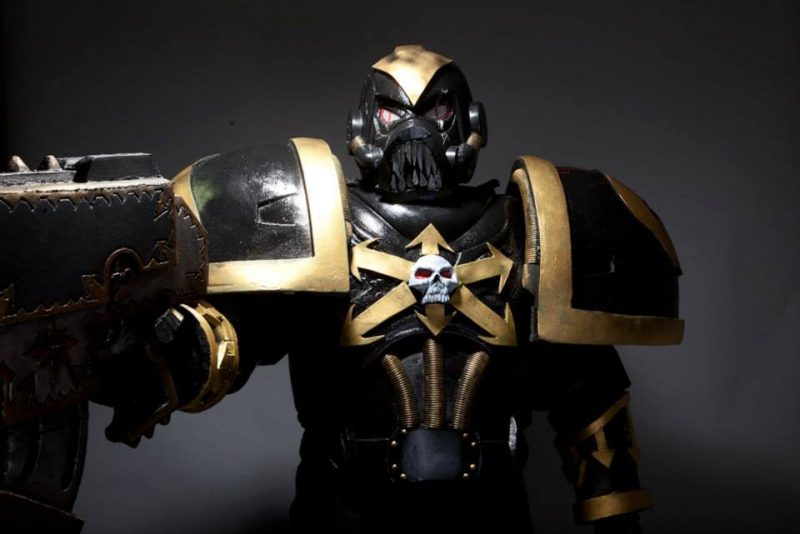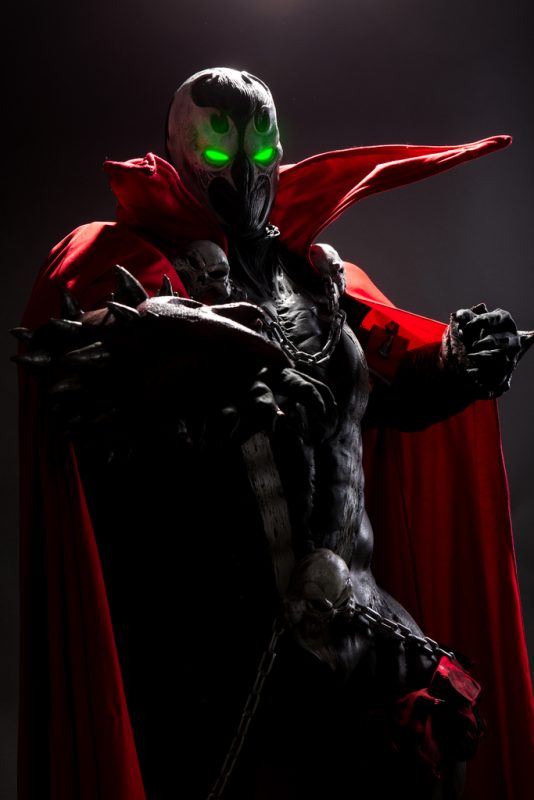 This week we're featuring a Veteran Cosplayer with a wide array of Cosplay Genres under his belt!

Welcome to the Cosplay Artist Spotlight!
Last season I came across a fantastic Spawn Cosplay so detailed I thought it was a movie still… And instead stumbled across a cosplayer with ties to the Warhammer community, among others! Meet TheSmoke007, who has an incredible eye for detail and lifelike representations of some pretty dynamic characters!
 1. How did you get your start in cosplay? How long have you been creating your projects? What inspires you to work in the cosplay realm?
I was costuming as far back since the 80's before it was called cosplay. I've been creating projects on and off for well over 15 years. I love working with other costumers/cosplayers on projects and learn from them at the same time them learning what I know.
2. What is your strongest construction aspect?
 I would say it would have to be making the mechanics of the cosplay to work. Mainly when I work on props and trying to figure out how to make it work as far as movement and comfort.
3. What is your favorite type of cosplay work to do?
I find I excel in detailing and painting is my strongest work in cosplay.
4. What are your favorite completed projects, or your most popular?
 Every cosplay I do is my favorite, because each had its own story and challenge to it. One of my cosplays that stand out with me is my Warhammer Chaos Marine Cosplay armor suit. It was part resin and part EVA foam. I had
Nightmare Armor
make the base resin chest, shoulders and helmet. The legs and arms was made by my friend Mike Hagy. I was given a blank slate to work with and I came up with how to make it mobile and to design the look. It took me a month and a half to make it all come together. I also took pictures of the process.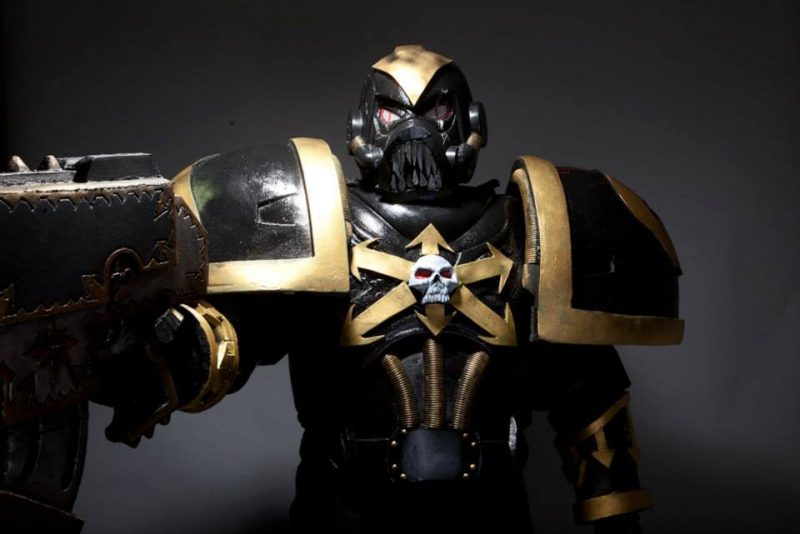 5. What material is your favorite to work with?
I love working with all types of foam. I find it easier to work with , but I've started working with resin and ABS materials in the last year.
6. What are your favorite fandoms? Favorite characters?
I'm a fan of everything of "Pop Culture" since I was a kid, so my fandom is a very wide selection. A few of my favorite characters are Spawn, Batman, The Guyver, M. Bison, just to name a few.
7. What kind of games do you play? Videogames? Tabletop? Wargames?
Some of games I play are God of War, Gears of War, Assassins Creed, Dragon Ball Z, Wolfenstein , Mass Effect, Resident Evil, Arcade and Old school platform games.
8. What conventions do you attend? Have you guested/spoken on panels/competed in contests?
I've attended a vast amount of conventions as a celebrity and as a cosplay quest like, Wizard World, NYCC, RetroCon, J1-Con, The Urban Action Showcase and Expo, Garden State Fest, Monster Mania , just to name a few. I was on tour with Wizard World as a cosplay guest and host for the cosplay contest. I'm currently Cosplay Director for The Great Philadelphia Comic Con!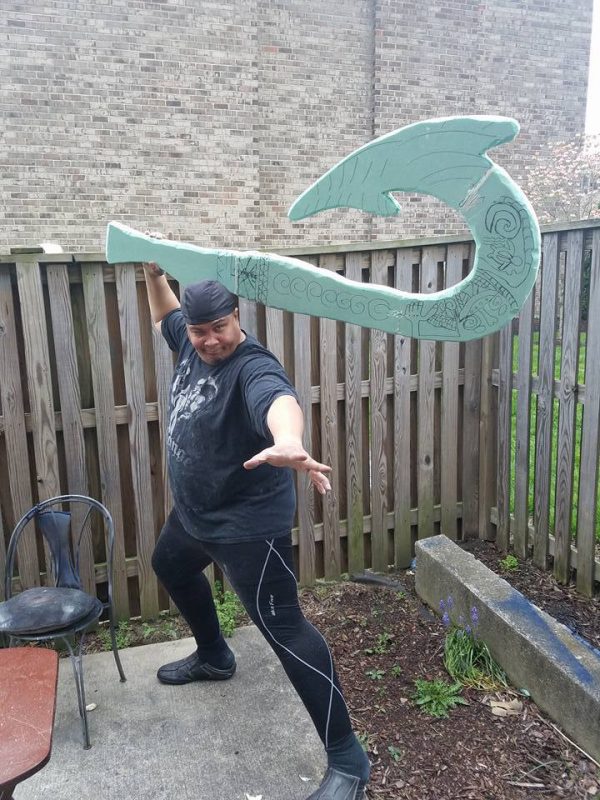 9. What projects are you working on in the future?
I'm currently working on fan-films like my Spawn fan film CHOICES, and my Star Trek fan series Trek Isolation as well auditioning for television and films. I'm also working currently on 9 different cosplays.
10. What conventions are you attending this next season?
 Some of the conventions I will be appearing at VisionCon , RetroCon, J1-Con, Garden State Fest, The Urban Action Showcase and Expo, The Great Philadelphia Comic Con!!
11. Who are your cosplay inspirations? Whose work do you admire or aspire to?
Some of my inspirations are other cosplayers, when I see their drive and passion for the work they put into their cosplay it helps me strive to have as much fun with my cosplays as possible.
I admire so many cosplayers, it's the passion and friendships that develop from the cosplay that keeps me to aspire to help and inspire everyone in cosplay no matter size, shape , color, gender or age.
12. What are your favorite movies/shows to watch or music to listen to while you craft?
I love watching any film/shows like, horror, sci-fi, anime, action, documentaries. The music I listen to when making props, are a wide range of music from the 50'-90's, classical, movie soundtracks, Asian, house ,jazz.
13. What message do you have for people wanting to break into cosplay? What have you learned in your time working in Cosplay?
Have fun, don't ever limit yourself. Cosplay for yourself and not for anyone else.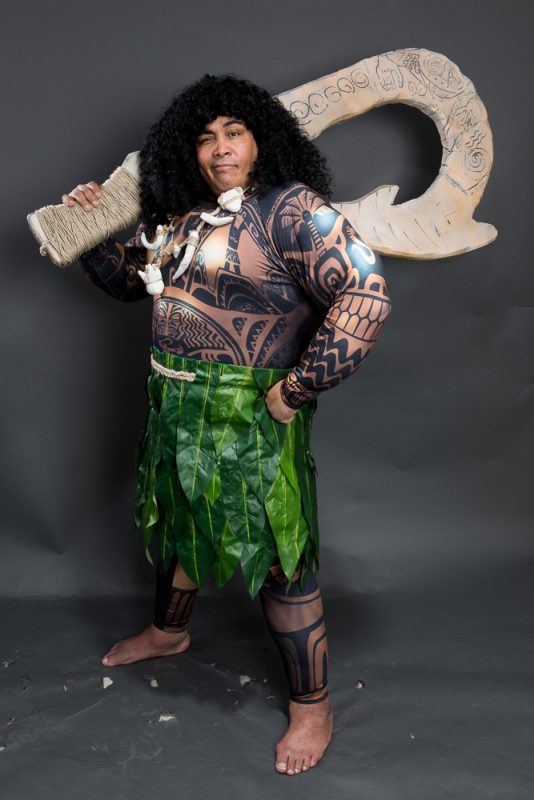 14. What are your social media/website links? Where can we find you?
~Join us next week for more Cosplay! Coverage~
Have a Cosplay question you would like Mayhem's Muse to answer? Send email here!