Mantic: 'Hellboy' Kickstarted & Funded Within First Hours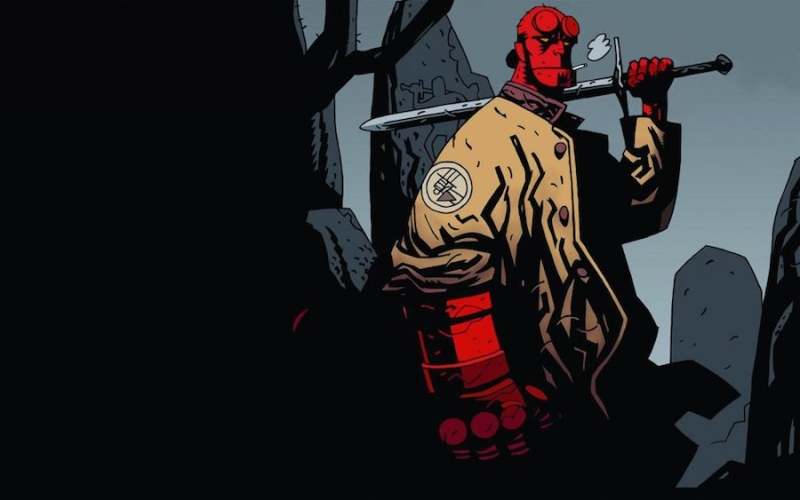 Hellboy: The Board Game from Mantic has a new Kickstarter up and running – it's already been massively over funded! Get ready to score some unlocks and join in the Co-op fun.
via Mantic Games – Kickstarter
"Inspired by the legendary tales of horror, myth and folklore by Mike Mignola, Hellboy: The Board Game is a fully cooperative experience for 1 to 4 players. You become a member of the Bureau for Paranormal Research and Defence (BPRD), ready to investigate occult threats that threaten our very existence. You will explore gothic locations, hunt down clues, discover artefacts, fight horrific creatures and face off against terrifying bosses."
Join the forces of the BPRD as you take the role of one of their 4 agents. Fight back against the super-natural terrors from beyond with Hellboy and his crew.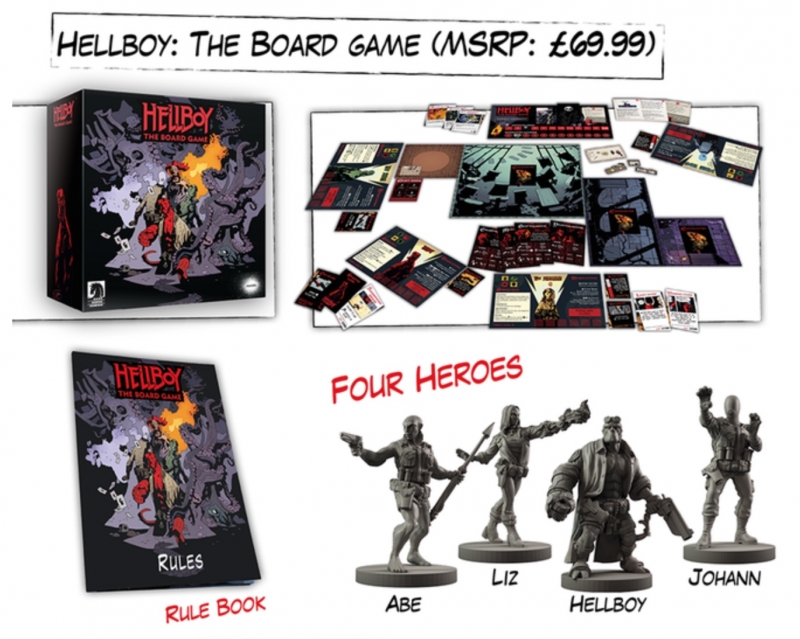 "Each of the missions in the core game begins by reading a BPRD Case File. This will set the scene for the investigation ahead and give hints about what threats you may encounter. The contents of each Case File are top secret, so the first time you play you'll have no idea what you're about to face! "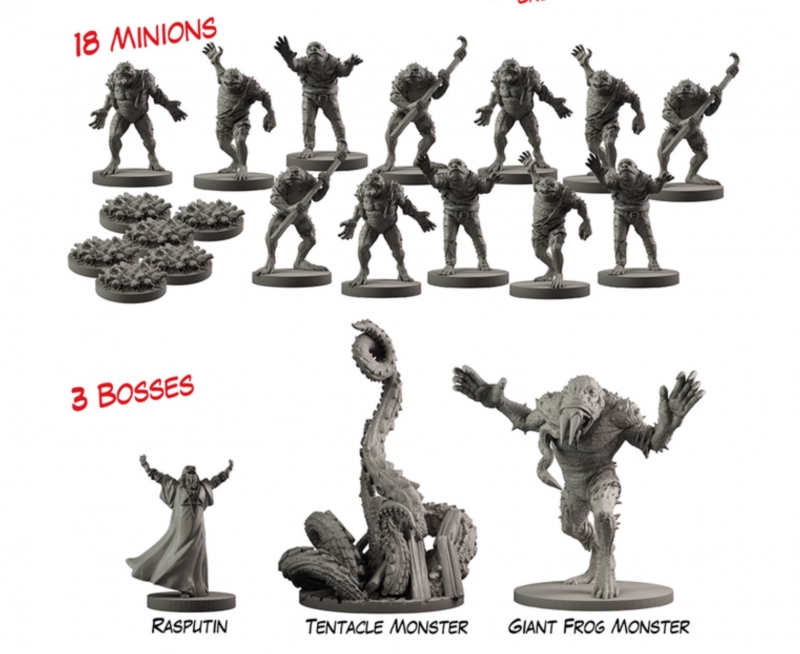 There is a TON more stuff in the box as well. Also, if you pledge within the first 24 hours you'll get access to this special deal: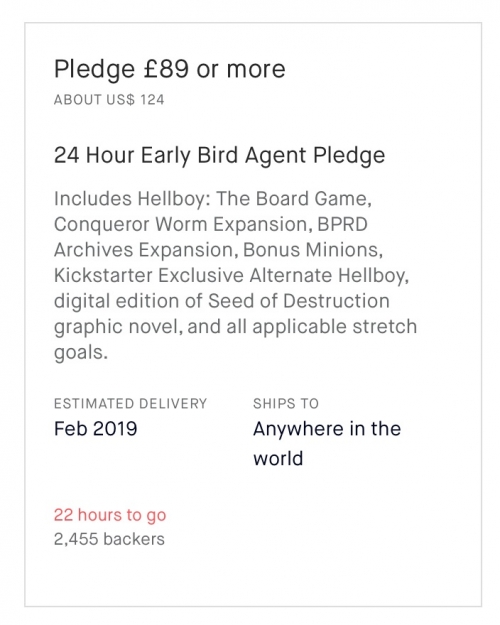 Time is running out to grab this early-bird pledge!
More stretch goals are being added as of the time of publishing and we're just on the first few hours of this kickstarter going live. They also have some game-play video on their page as well so if you want to know more you can read our write-ups and check out their kickstarter for all the details!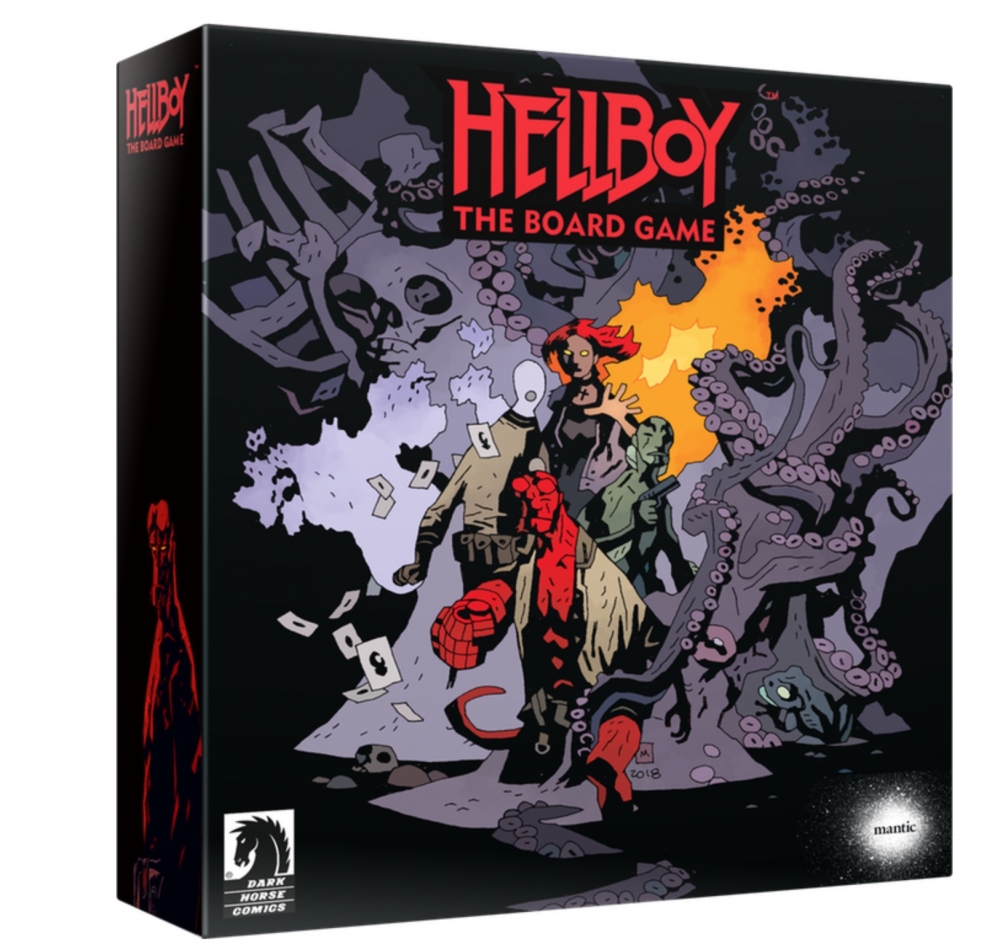 Subscribe to our newsletter!
Get Tabletop, RPG & Pop Culture news delivered directly to your inbox.
If you're looking for a fantastic new Co-op experience for 1-4 players set in the Hellboy Universe, then this is one board game you're not going to want to skip!