40K Knights Everywhere, AoS Magic, Privateer Ogruns, Star Wars Legion & More!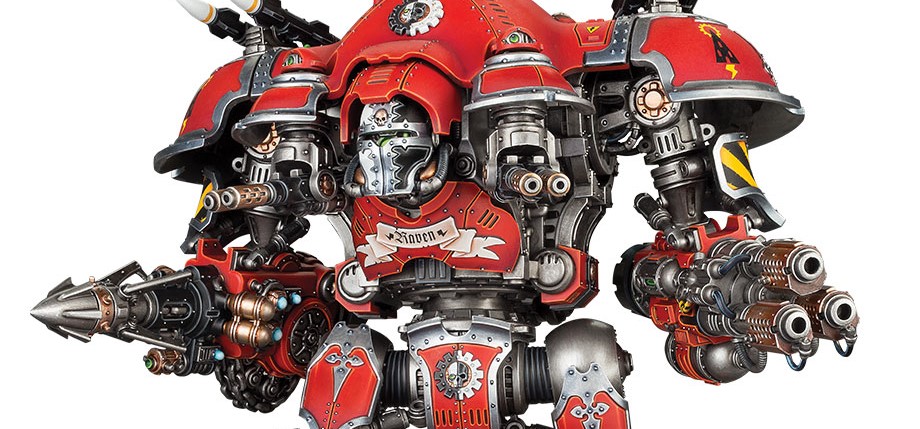 What a weekend! Get in here for all the Imperial Knight models you can handle, plus AoS, Warmachine & Star Wars Legion latest!

GW has announced the Imperial Knights Codex will be out for pre-order next week. This can only mean one thing: soon, we'll be having whole days of Knights. Check out the Codex and the new Knight Models inside!
It's a Legion of Everblight focused week as Privateer Press rolls out their latest releases for the Blighted Ogrun theme force for the Legion of Everblight. Come hungry, come corrupted by the taint of the Everblight.
Games Workshop invites you to get your 'Warband On' with new Easy-to-Build kits – Forget the glue, just push-fit!
There's a new Commander on the scene for the Rebels and she's got some extra hands-on-deck to help the fight against the Empire!
Finally we get a look at the new Armiger and the now confirmed Terrain kit to repair Imperial Knights.
In the second edition of Warhammer: Age of Sigmar, Magic is taking on a new life of it's own. With the Endless Spells, Wizards will have all new ways to use magic – but be careful what you wish for.
Grab a glass of wine and make sure you're wearing your finest toga and tunic! Walker and Frank of Red Republic Game are stopping in to teach us how to play Arena Rex.
Artist Miguel Iglesias has some FANTASTIC artwork of Warhammer Primarchs. Prepare to get your mind blown!
~Onto STOMPY Imperial Knights Week!
Subscribe to our newsletter!
Get Tabletop, RPG & Pop Culture news delivered directly to your inbox.