Brand's Great Company has forged a gorgeous set of Space Wolf Armor to honor his passing. This week we're going to continue taking a closer look at how it was constructed.

This month we are continuing our tribute to Brand's Great Company, and the artists and cosplayers who stand among their ranks. Recently a gorgeous set of Space Marine armor was completed for Brand, and I wanted to take a few moments to truly appreciate the kind souls behind its creation. Hatton Cross Steampunk and a team of highly skilled artists teamed up to create the armor to honor our fallen Space Wolf, and this week we're going to take a close look at how it was constructed. Today, we'll take a look at the build, and some of the detail pieces. You can see the full construction gallery HERE.

The Inspiration
"When I first heard about Brand, it was because his uncle had posted on a Warhammer 40k group asking for some words of encouragement to his nephew who was getting ready to battle cancer at 12 years old. I know this is a horrible battle and that you never know how things will go. There were two things though that stood out to me:
In every picture of him he was smiling, even when he had lost his hair to chemo and surely sick as a dog and in terrible pain, he smiled.
The 40k community rallied behind him like nothing I'd ever seen. People in something like 30 countries started sending miniatures, books, props, well wishes and money to this kid and his family.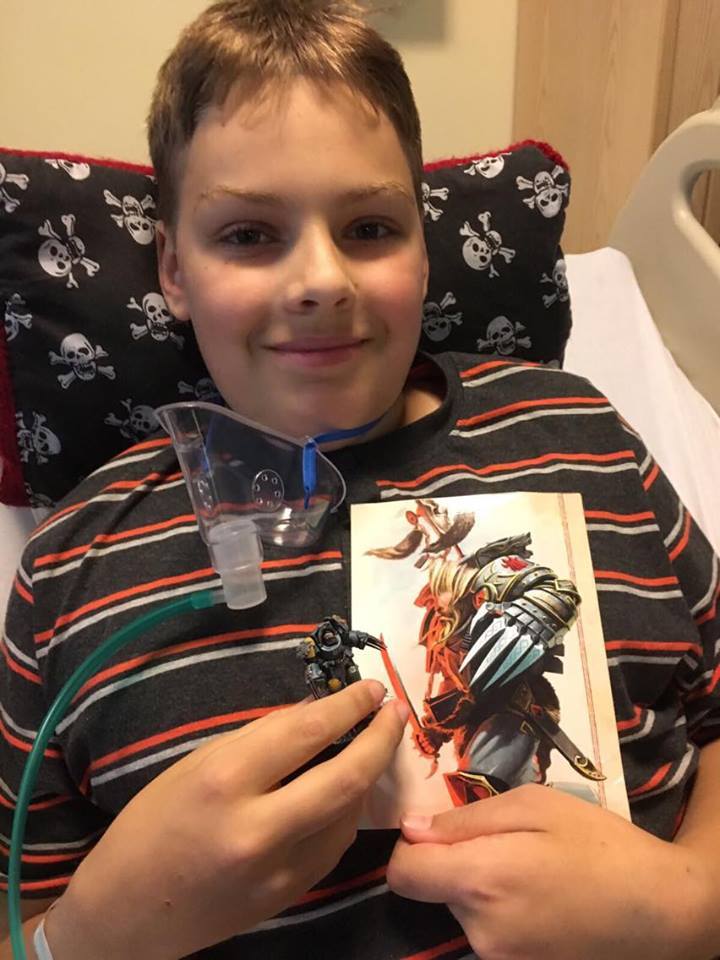 This inspired me considerably. Since I am a cosplayer and have no skills whatsoever for painting the little guys, I decided I would make him his own Space Marine armor. This, of course, posed two immediate problems:
Since he was in the UK and I am in the USA, I couldn't make it to fit him without the Pepakura files being resized to fit him. I asked a few people there and found the amazing Dave Dayman who worked his ass off to get me the pep files.
The material costs were not cheap. I had a lot of people asking what they could do so I said I'm making a list on Amazon with the materials I needed and posted the link. Within a day and a half, it was all purchased. Again, I could hardly believe it.
Then the boxes started arriving.

Combat Knife
In Italy, Andrea Corina and his friends Robin Orru' and Andrea Saccomandi started working on a handmade combat knife.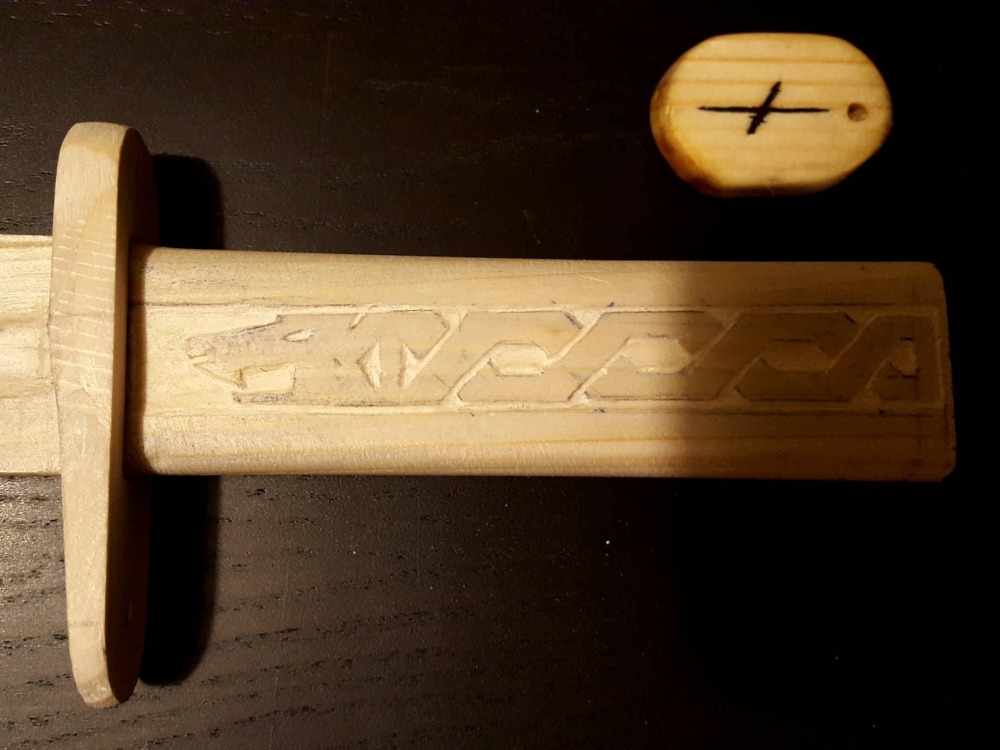 Brand's knife is progressing nicely! Andrea Corina of Italy is nearing completion.
Loving how the combat knife is coming out. Made in Italy by Andrea Corina, Robin Orru' and Andrea Saccomandi.
Made by Andrea Corina, Robin Orru' and Andrea Saccomandi in Italy.
 3D Printing
We also had Chris Arendt who volunteered to make a bunch of goodies via his mad 3D printing skills. Here are some of the amazing details that were received from his generous contribution.
With Chris Ahrendt.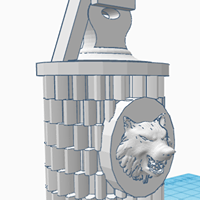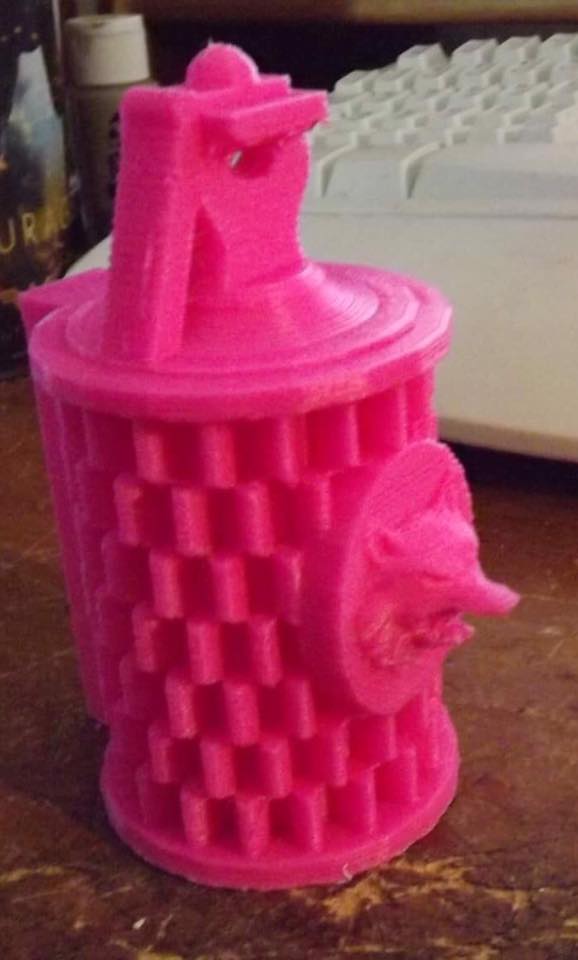 Power Hammer
Jeff Church, a professor at Appalachian State University in North Carolina, made a power Hammer for Brand. It is 5' tall, lights up blue and makes a thunder and lightning sound. It is phenomenal.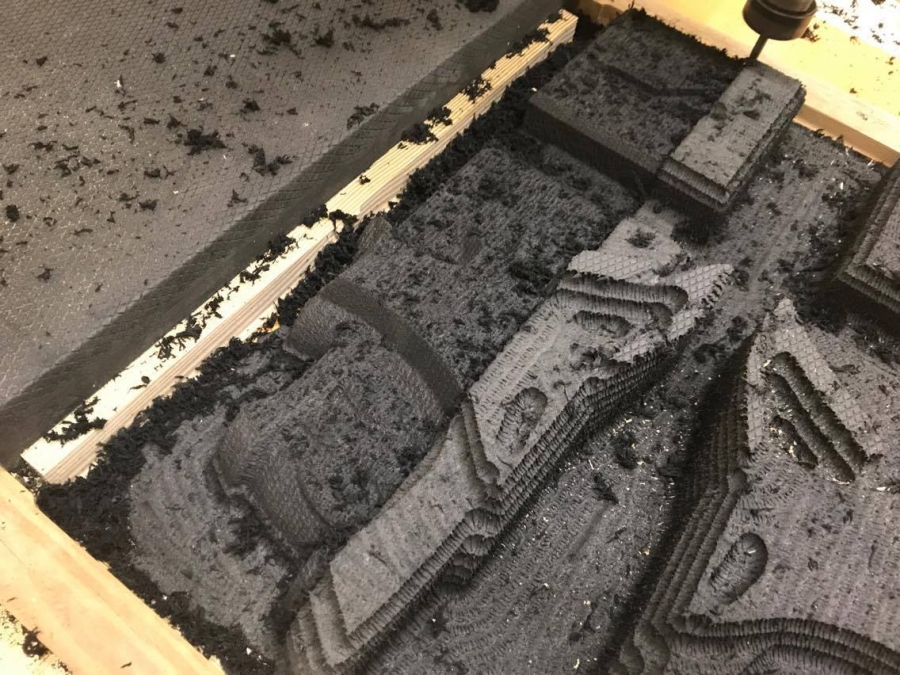 Jeff Church making progress on the power hammer for Brand, using a super fancy CNC machine.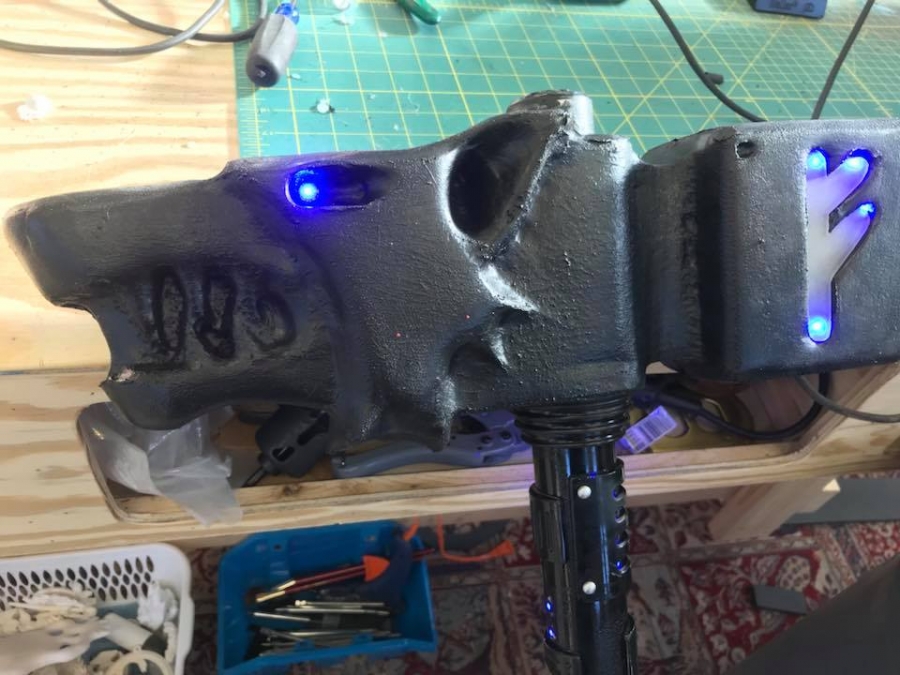 The power hammer made by Jeff Church.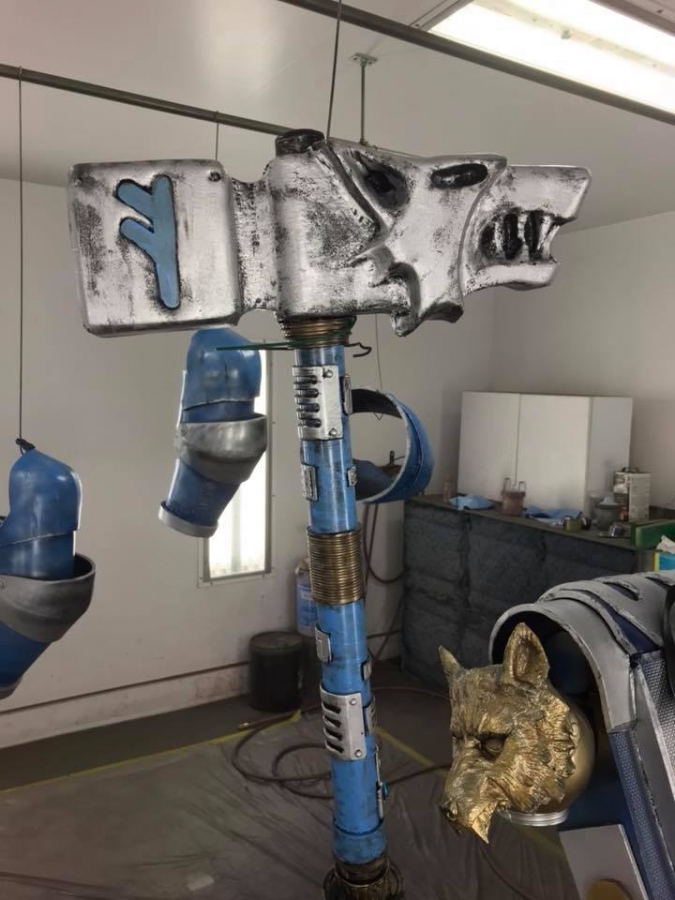 Power hammer made by Jeff Church, painted by Dave Lee. The lower half was on the shelf.
Purity Seals
From there it went to detail painting and distressing. Also finally got to add the purity seals. This was cool because I included messages from the group Brand's Great Company. These were messages from people that helped out with a message to either Brand himself or his family. Some were quotes from Warhammer directly.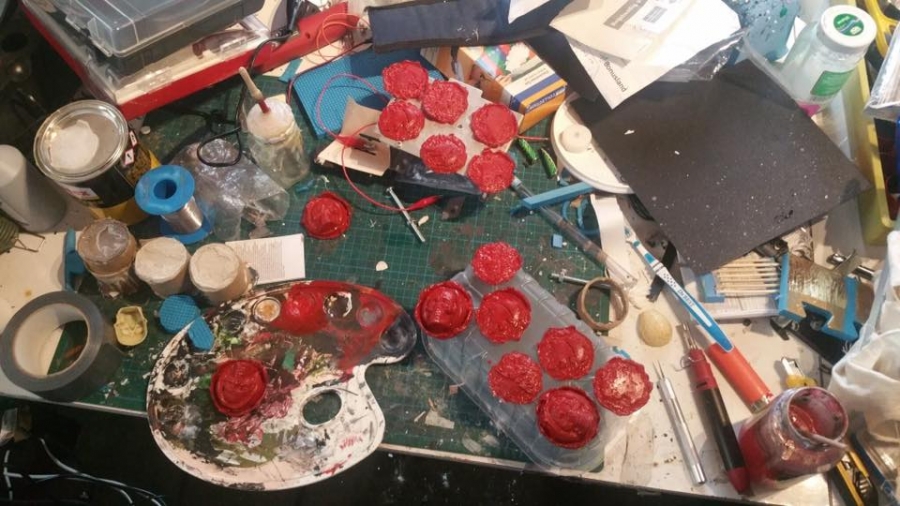 Angelus Nox of ImpCos – Impatient Cosplay in Germany has been making some beautiful purity seals for Brand's Space Wolf suit.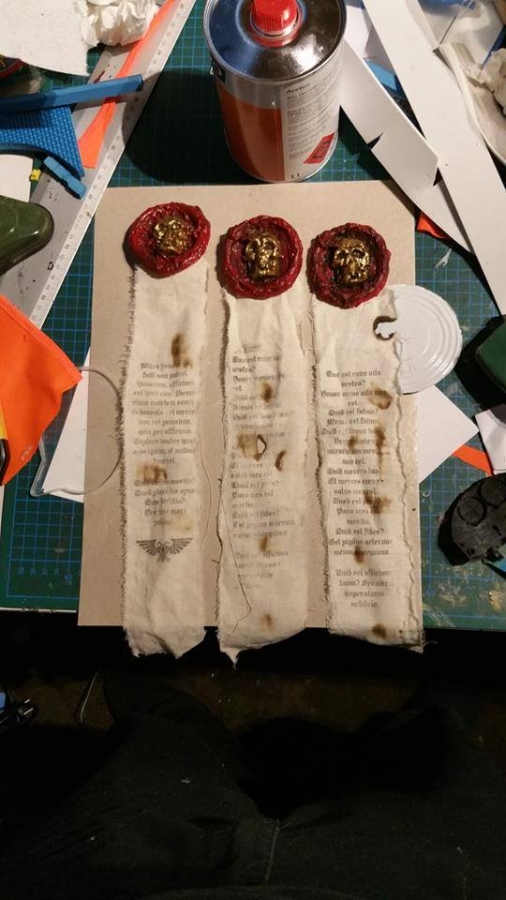 ~Join us next week for more Cosplay! Coverage~