Psykers seemed to be coming to dominate the game. Even GW's nerf couldn't stop them.
The other week we covered Wargames Con X here in Austin, Texas. Watching the games there really hammered home to be how much psychic based armies are coming to dominate the game. Despite nerfs, armies that take a large number of psykers have been a powerful force in the competitive Meta all through 8th edition. Lets take a look at how this has played out.
Winning Lists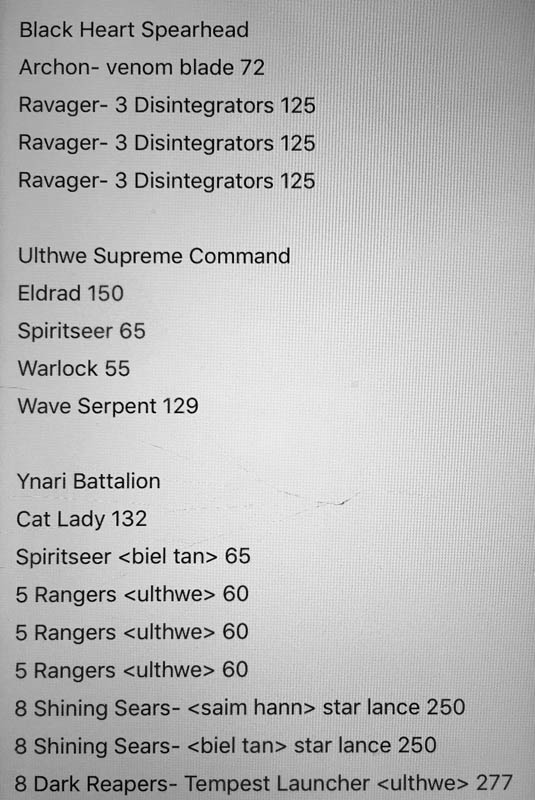 Looking at the list from this years Wargames Con you can see a clear trend of pysker heavy lists. Looking at Nick Nanavati's list from the con you can see its a highly physic list. The list has a total of 5 pysker's in it, and with relays on their ability to buff its units and let them act twice. A bunch of smites doesn't hurt either. These models pack a big punch and help the list work. Nor was it just Nick's list. The #2 player Cliffton Russell ran a massive Nid Horde at the event. Despite having over 250 models the real killing power in the list is the 19(!) Psyker models in the list. Matt Allee's Chaos list which challenged Nick in the final round was mostly Thousand Sons and also heavily based on using psykers. While all these lists are radically different, they all ultimately are based on the use of psychic powers.
Not Just One Event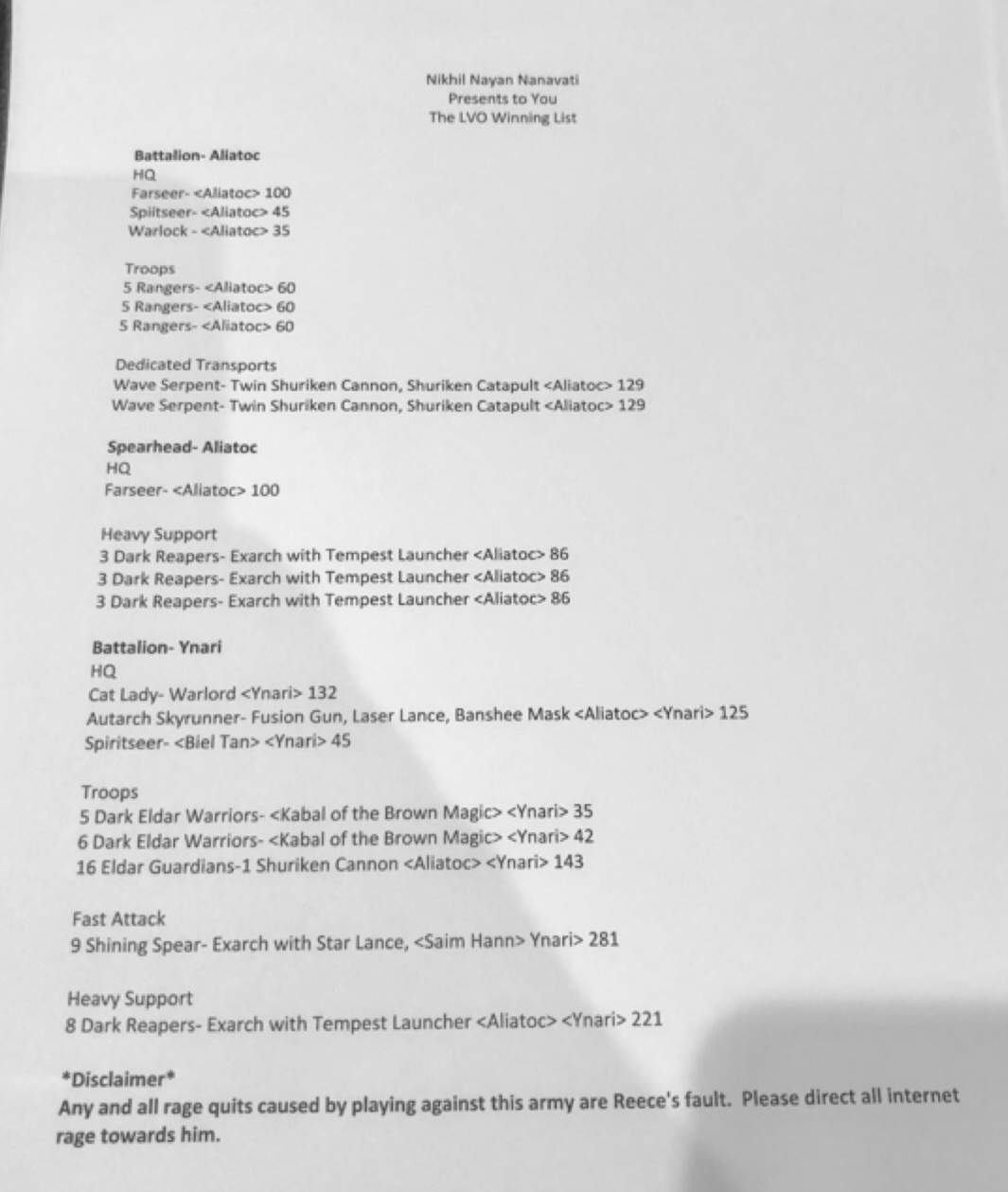 If this trend was just limited to Wargames Con it would be easy to write off. However it's not at all. It's something that been happening almost all edition. Just a few months ago Smite was a huge problem in the game. Players where spamming cheap pyskers, like Malefic Lords. It got bad enough that GW FAQ'd smite AND raised the price on some cheap pyskers. Remember LVO, 8 months ago? Take a look at the list that won that (also run by Nick Nanavati).  It's also got 5 Psykers. What about Adepticon in March? This was the reign of the Flyrants, which are also psykers. The list they beat in the final round at Adepticon? Chaos with 5 Psykers. It's not just that psychic heavy lists are winning events, its that often times most of top tables are filled with psychic lists.
What Is A Psychic List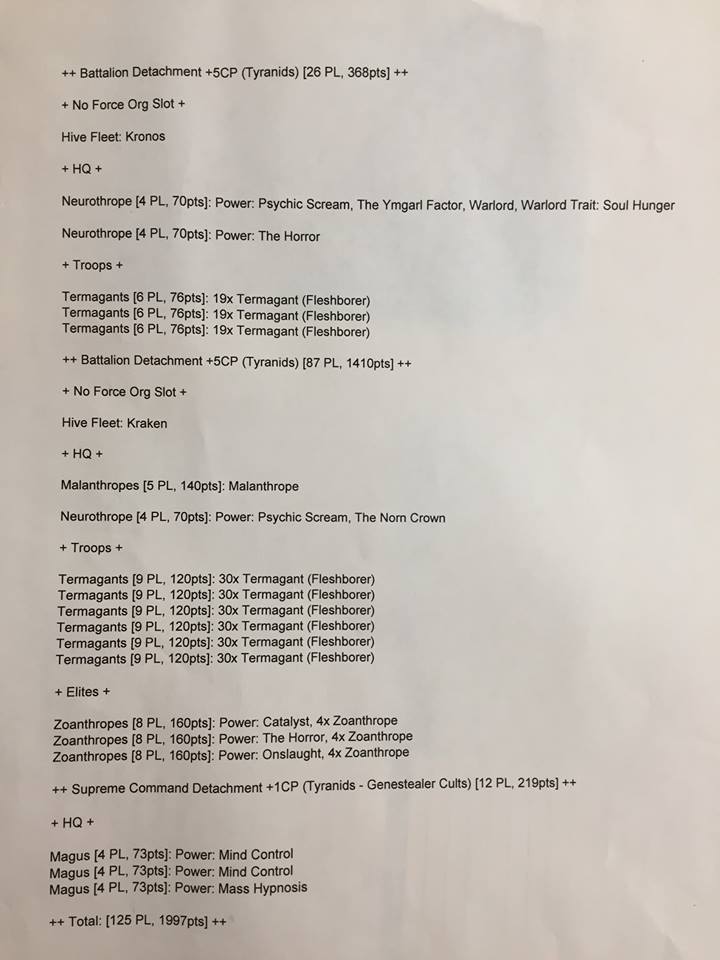 Most of these lists have a few things in common that makes them very good. They all tend to take 5+ psykers, giving them the ability to cast a ton. They can throw out a lot of smite, but since the nerf they do a lot of buffing as well. Most of these lists have accesses to several psychic disciples. With the exception of the Flyrant list, which comes from a simpler time, these lists can draw on a large number of spells giving them great versatility. A lot of them are also able to cast spells from one army/codex, on units from a different army/codex allowing for some crazy combos.
A Challenger?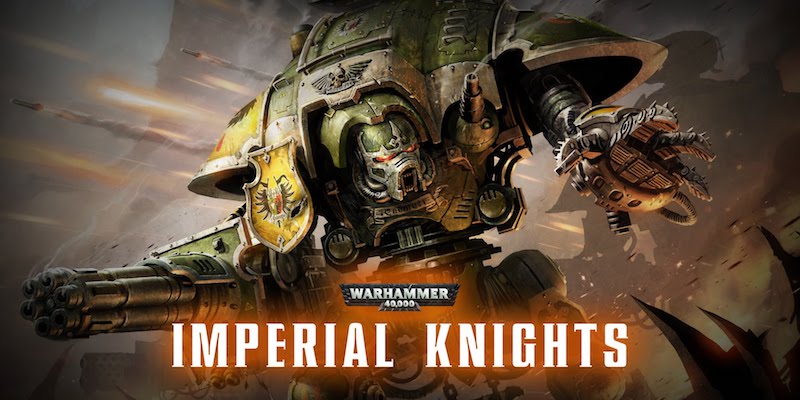 In recent months there is one type of list thats had some success: Knight lists. If look at this year Bay Area Open it was won by a Knight List, with a 2nd Knight list going undefeated. Knight lists have also had a pretty heavy presence on the top tables at recent events. At Wargames Con most of armies on the top tables that weren't psychic based were Knight lists. Still with Knights being a new book its hard to tell if this is going to be a persistent trend or just people playing the new stuff. Moreover, even if they are placing, Wargames Con told us that psychic lists would still win out.
The Psychic Edition?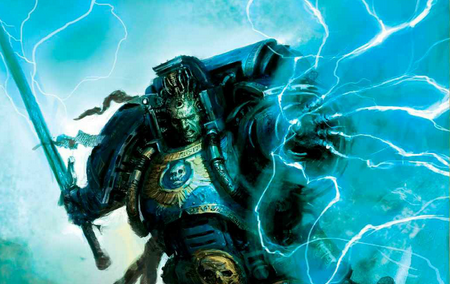 Since very early on in 8th, Psychic armies have proven to be a powerful force. While they vary a lot in content, they've consistently done well in events and been a driving force in the meta. With the possible exception of Knights no there list type has had as lasting an impact on the meta, and this is while a number of nerfs. Armies that don't have access to psykers, such as T'au or Necrons have tended to under-preform this edition and struggled to make much of a mark on the competitive scene. Well see what the future holds, but its looking more and more like this edition is going to be dominated by Psykers.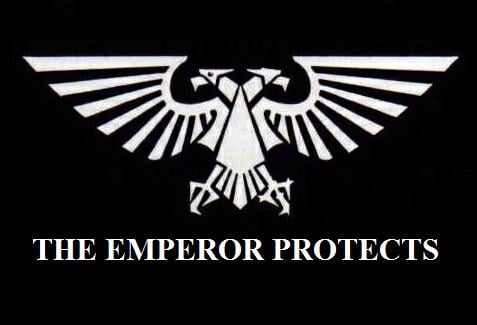 Let us know if you think this is turning into the psychic edition, and if that's good or bad, down in the comments!