Lets talk about how to take down the Empire's latest technological terror.
Over the past couple of weeks I've talked about how to use the new Super Star Destroyer, and gone over some lists with it in it. But what happens if rather than playing with one you end up facing off against one? How can a player deal with such a massive ship? While Imperial players always have the option of taking one of their own, Rebel players will have to come up with new tactics to deal with the SSD. Lets go over some ways you can fight the big ship.
Remember Its Just A Big Star Destroyer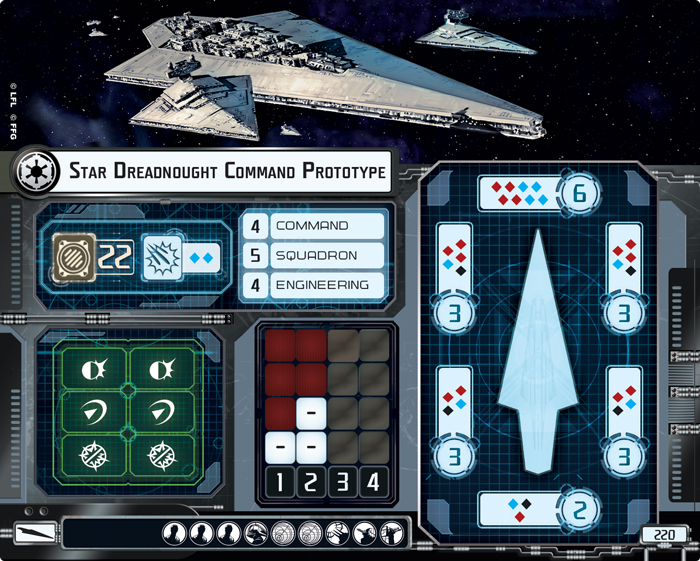 The first thing to remember is that despite its size and power the SSD is in many ways just a bigger ISD. The tactics you use to fight any other Star Destroyer will come in handy here. In addition its got about the same fire power as an ISDII. Though it can fire three times, it still has the same problems as any ISD at needing to get double arcs to be super effective. The layout of its arcs means that its next to impossible for it to get a triple arc on a single non-SSD ship.
What that means is that its ability to put fire onto a single ship is only one dice more than that of an ISD. In fact, it actually puts out less fire power than two ISDIIs for about the same price. (2 ISDIIs with Gunnry Team and no other upgrades or commands can put out a max of 32 dice a turn or 24 dice on a single target. The SSD can put out a max of 24 dice a turn or 13 on a single target.) While you don't want to park a whole fleet in front of the thing, something like a MC80 Liberty that can tank a ISD for a couple turns can also tank a SSD.
Flanks Are Your Friend

The best way to deal with an SSD is to flank it. While it's sides aren't weak, the dice out put does drop off significantly. If you can get around to the ships rear you will be rewarded with weak shields and guns. Making this even better for you is the fact that the SSD has no native turns, and even with nav commands isn't fast or nimble. A well flown fleet should be able to severely limit its ability to get front shots.
All It Takes Is One A-Wing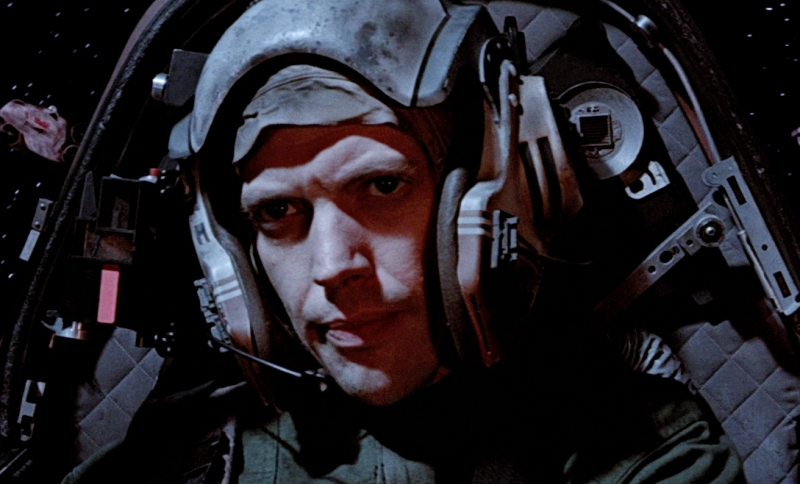 OK, so since Arvel Crynyd isn't in Armada yet it might take more than just one, but the fact remains that as shown in the movies SSDs are vulnerable to fighters. While it's got decent squadron defense, the fact remains that without a fighter screen of its own you can get around to its rear and pound it with your squadrons. Slow moving and ponderous, you'll be able to stick to it and hit it hard.
Go For Crits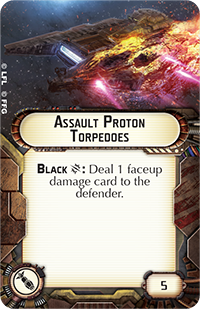 Like most larger ships the SSD can really start to hurt if you can stack multiple critical effects on the ship. Add in the fact that with command 4 and a need to get navi commands the ship may not be able to heal crits often and you've got a way to cripple the ship. Commanders like Dodonna and cards like ATP, can really put a hurt on this big boy.
The Enemy Will Have Less Ships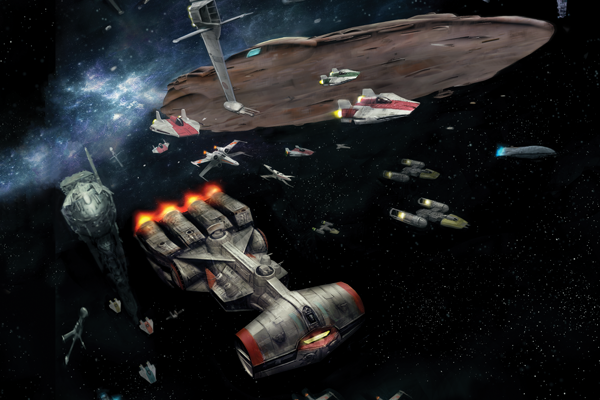 Taking a SSD is a huge investment. By doing so the Imperial player will heavily limit what else they can fit in their fleet. As you saw when I was making fleets, the Imperial player is going to have to chose between spending their remaining points on squadrons for protection or on some support ships and extra activation. They don't really have the points to do both. As I discussed above a single SSD has less output than 2 ISDIIs. With less enemy ships on the table you'll also have more room to maneuver  and less change of getting caught between two enemy ships. Use numerical superiority to you advantage.
Putting It Together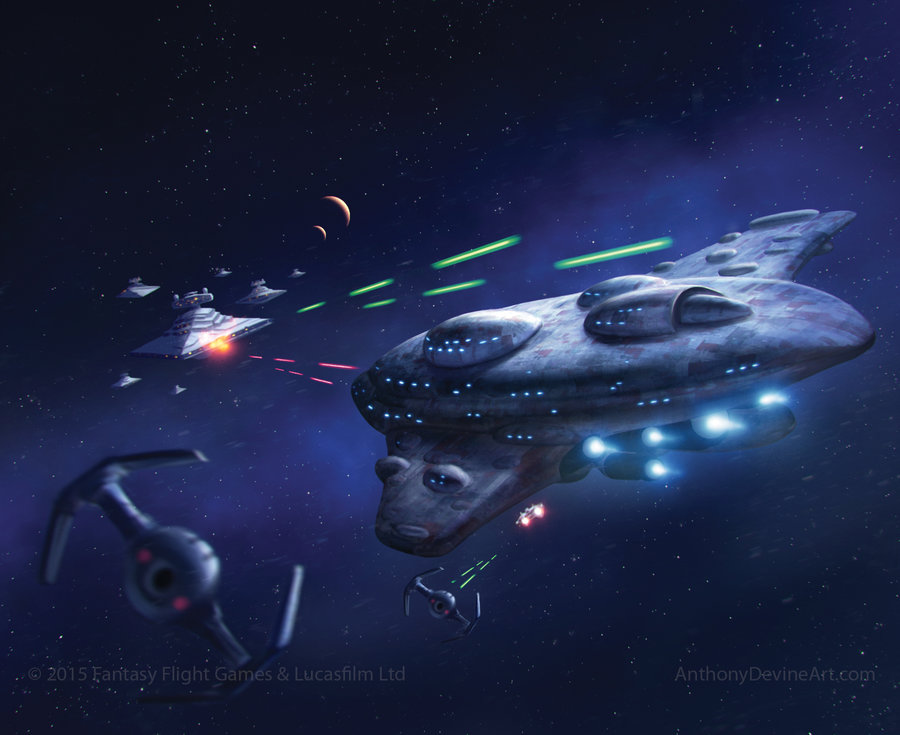 Something like a pair of MC80 Liberties seems like a great choice for dealing with an SSD. These ships are already one of the best Rebel ships out there, combing speed, firepower and toughness. A pair of them will be able to get around the SSDs flanks, and pound it with their heavy firepower. In return they are tough enough to take the return fire and can even weather getting stuck in a front arc for a turn. MC75s, which can get in close and stick with a slow SSD might also be a good choice to just unload ATPs into it. Back this up with some fighters and you've got a winner there I think. Just remember to stay mobile.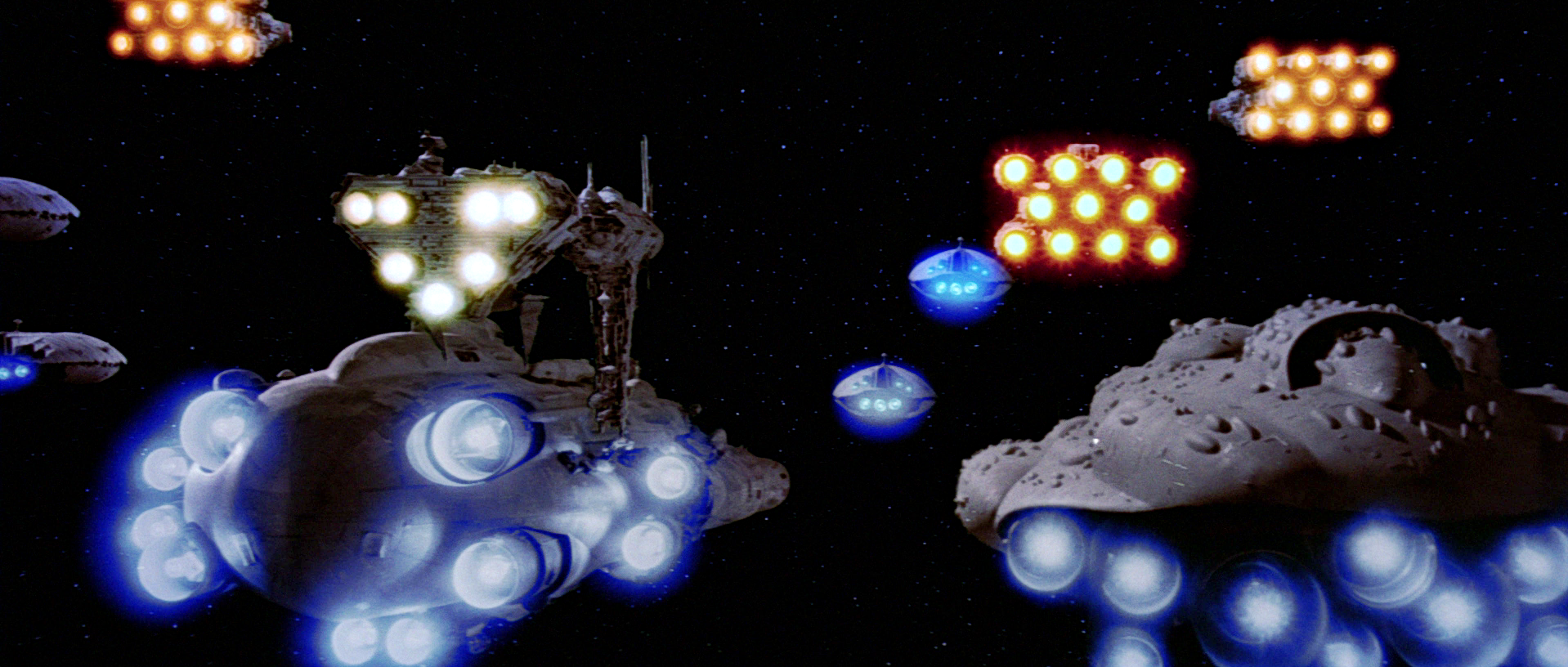 Let us know how you plan to deal with an SSD down in the comments!