This week, we are discovering an artist obsessed with armor! Vraskaa is a cosplay artist who likes her projects larger than life, and is constantly pushing her own limits. Her eye for fantastical details grabs attention and holds it, and we are happy to feature her this week!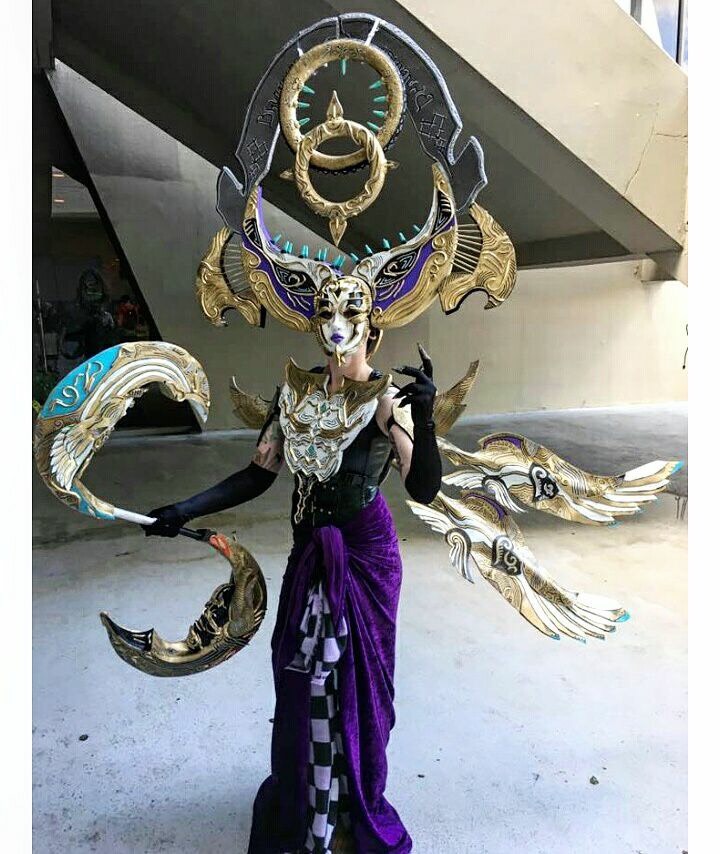 How did you get your start in cosplay? How long have you been creating your projects? What inspires you to work in the cosplay realm?
I went to my first convention in 2015 to meet Bruce Campbell. I had already seen some cosplay stuff online and thought it looked neat but it also looked difficult and expensive. Then I saw cosplayers in person, interacted the community, and just fell in love with everything about it. I ended up going home and looking up what I needed to start up. I have been hooked ever since and making cosplay armor and props for the last 3 years. Not only do you get to learn new skills and techniques with each costume or prop you make, you also get to be that character for a day and look at everything after it's all over and realize that you actually did that and made that. It's a super rewarding feeling and the best creative outlet for me.
What do you do with your time outside of Cosplay?
I make cosplay commissions on Etsy, I am a scare actor at the House of Torment Austin, and I am on the street team for Come and Take It Live.
What is your strongest construction aspect? 
I would say trying at least one new technique for each project I work on. You can always improve after all!
What is your favorite type of cosplay work to do?
Armor. Lots and lots of armor. With big props to match. Making myself not human is also a big plus.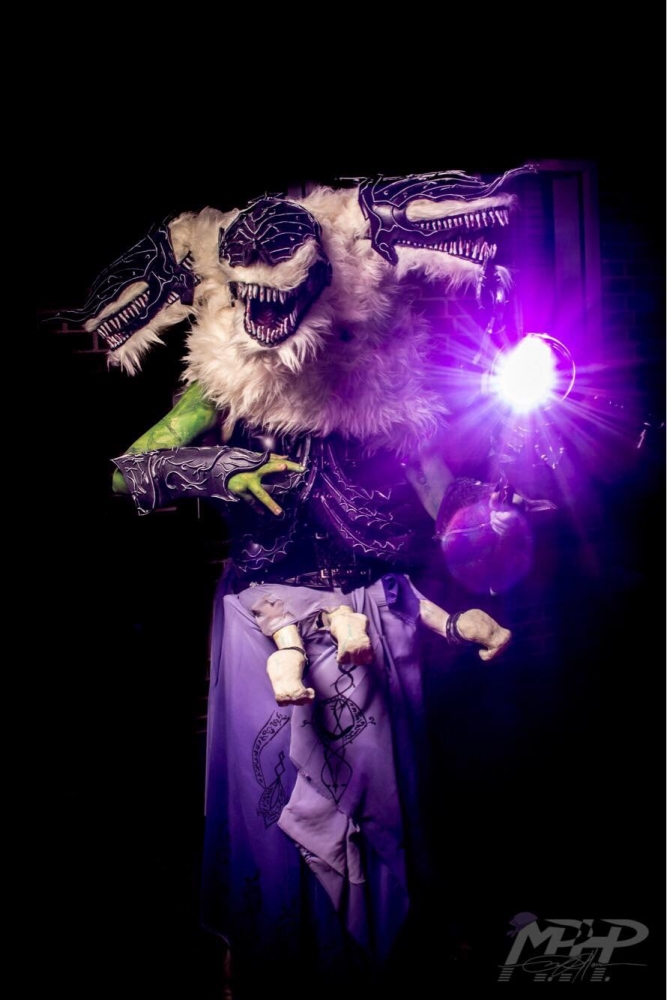 What are your favorite completed projects, or your most popular?
One of my favorites is also one of my most popular; Bhunivelze from Final Fantasy Lightning Returns. My first time making wings, masks, and and an almost 4 foot tall helmet. He is also such a strong character to try and recreate.
What material is your favorite to work with?
Foam. It's what I started with and is the most affordable.
What are your favorite fandoms? Favorite characters?
Anything Blizzard really. They have my soul, haha.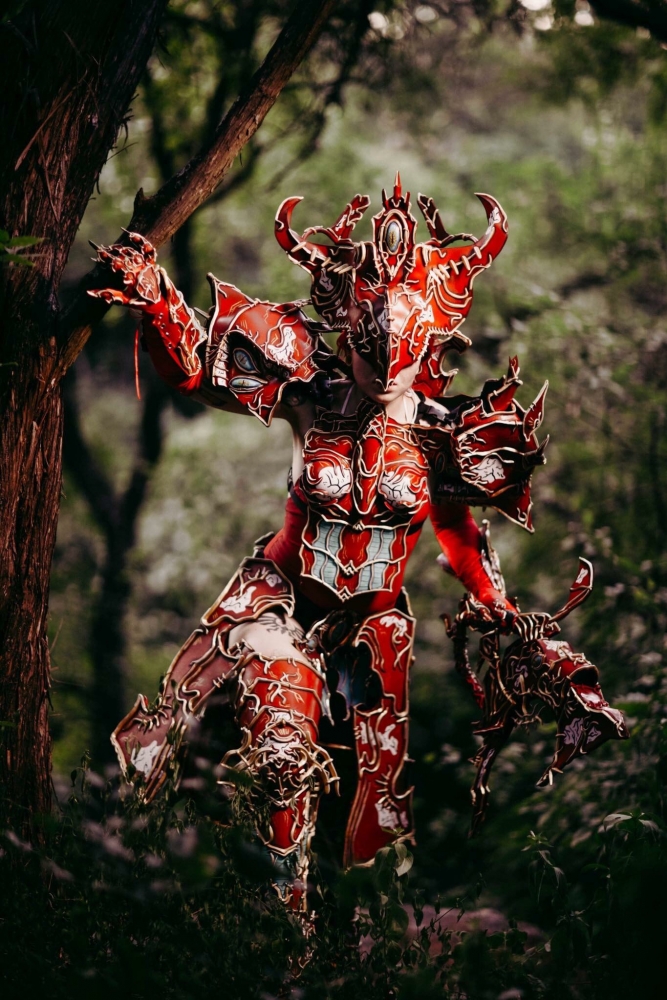 What kind of games do you play? Videogames? Tabletop? Wargames?
Video games mostly with a few tabletops that have died down a little since groups can be hard to find. MMORPGs and survival horror or D&D and Magic the Gathering are at the top though.
What conventions do you attend? Have you guested/spoken on panels/competed in contests?
I just moved to TX but I mostly went everywhere on the east coast when I was in KY. I have given panels over armor crafting materials, judged talent shows, and guested at Indy Pop Con last year.
What projects are you working on in the future?
So far I am working on Voldo from Soul Calibur 6, a Dekaron Armor Set, an original concept Zarya from Overwatch, And Vi from League of Legends for next year. I have a few others on the list as well but have to start somewhere, haha.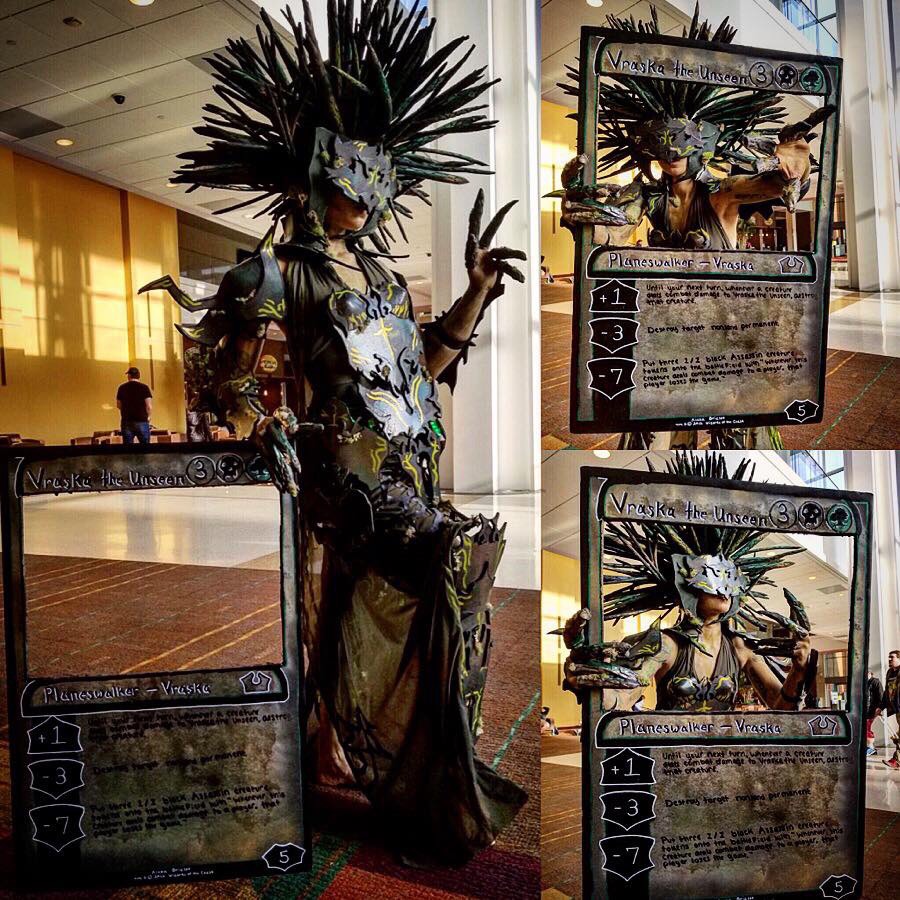 What conventions are you attending this next season?
I already have Pax South, Hill Country Comic Con, Greater Austin Comic Con, RTX Austin, and Dragoncon on the list for next year. I may try to go to a few others as well depending on finances.
Who are your cosplay inspirations? Whose work do you admire or aspire to?
Egg Sisters Cosplay is a huge inspiration of mine. Their work has so many different materials and skills used and they always go above and beyond to make their cosplay projects amazing.
What are your favorite movies/shows to watch or music to listen to while you craft?
World of Warcraft lore on YouTube or anime I have already watched so that I can dub it and still pay attention to what I am doing.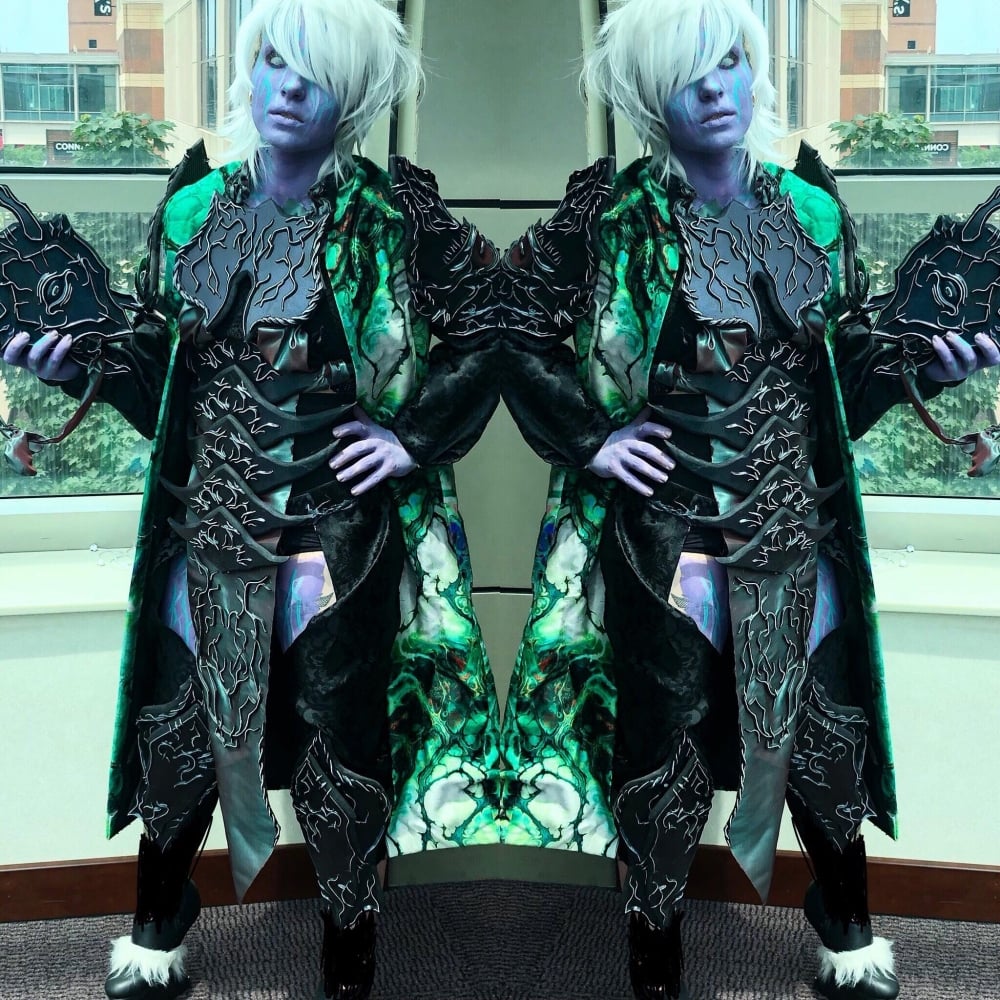 What message do you have for people wanting to break into cosplay? What have you learned in your time working in Cosplay? 
Anyone can make cosplay if they try. Like I said earlier; when I first saw cosplay it looked difficult and expensive so I didn't try for a while. But once I got started I never looked back. It can still be a little pricey but everyone can make armor and props if they believe they can and put in the effort. And crafting is half the fun!
What are your social media/website links? Where can we find you? 
I am Vraskaa Cosplay on all of the things!
https://www.facebook.com/vraskaacosplay/
https://www.instagram.com/vraskaacosplay/
https://www.youtube.com/vraskaacosplay/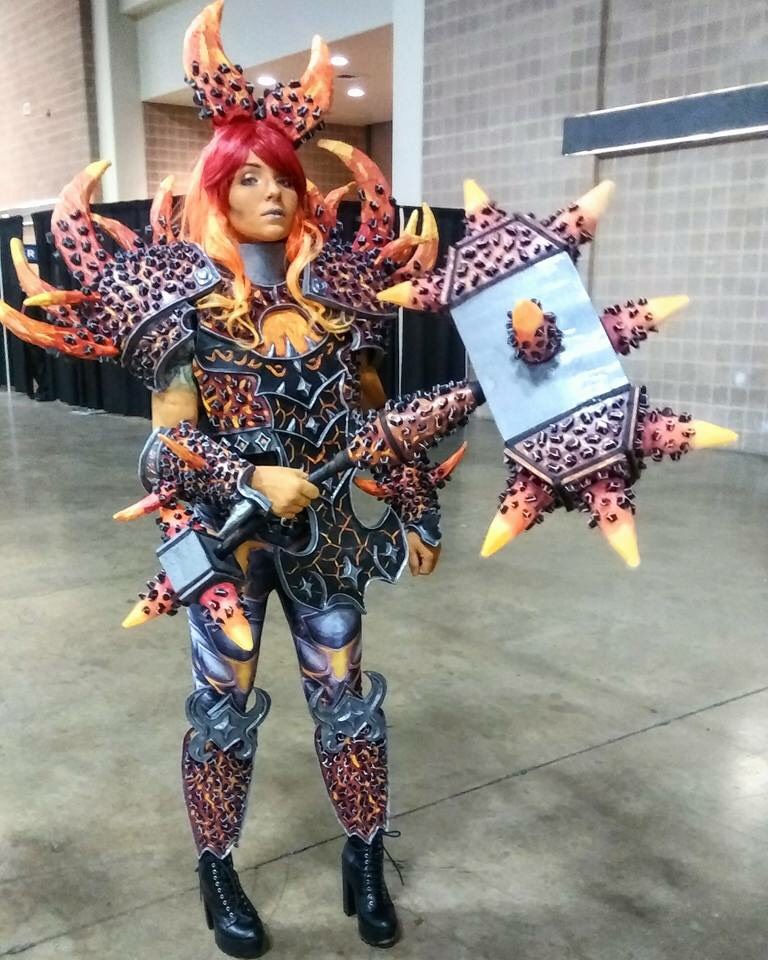 ~Join us next week for more Cosplay! Coverage~
Have a Cosplay question you would like Mayhem's Muse to answer? Send an email here!