Join the creative team behind the upcoming Guildmaster's Guide to Ravnica and come see what lies ahead for adventurers who visit the City of Guilds. Whether it's the hidden hybrids of Simic or the adventuring heroes of Boros, there's a lot to hold look forward to.
The Guildmaster's Guide to Ravnica is coming out very soon–due out in early November (to select gaming stores), bringing with it a host of new player options. You'll find new subclasses, new player races, and each of the Guilds of Ravnica represented as ten different backgrounds. Though, according to an interview with the narrative and creative designers of the setting, these add an extra bit of flavor to your characters. There's a lot to dive into, but for now, let's take a tour of what players can expect in Guildmaster's Guide to Ravnica.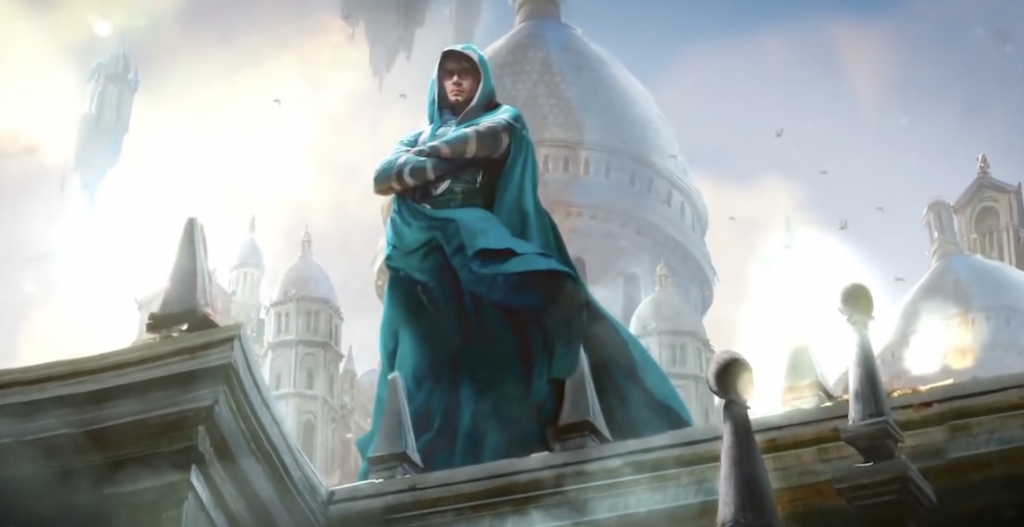 First up, here's the folks from D&D Beyond sitting down with some of the creators behind the Guildmaster's Guide to give you an overview of how Ravnica fits in Dungeons and Dragons.
via Wizards of the Coast
Ravnica, for those of you who don't know, is a massive city that covers its entire plane of existence. It's overseen by the various Guilds, who include the Selesnya Conclave, the Boros Legion, the Simic Combine, and more. In the D&D setting, most of the action centers around the 10th District, near the center of the massive city. Players are members of one of the ten guilds, each of these is represented as a background, giving players access to various proficiencies and abilities centered around exploration and interaction. Perhaps more than normal backgrounds, these tie you to the world. Because they're you're guild, they represent contacts you know, missions you might undertake (or be assigned), and there's a questionnaire on which Guild you (or your character) should belong to, as well as a guide for what tends to fill out the various Guilds.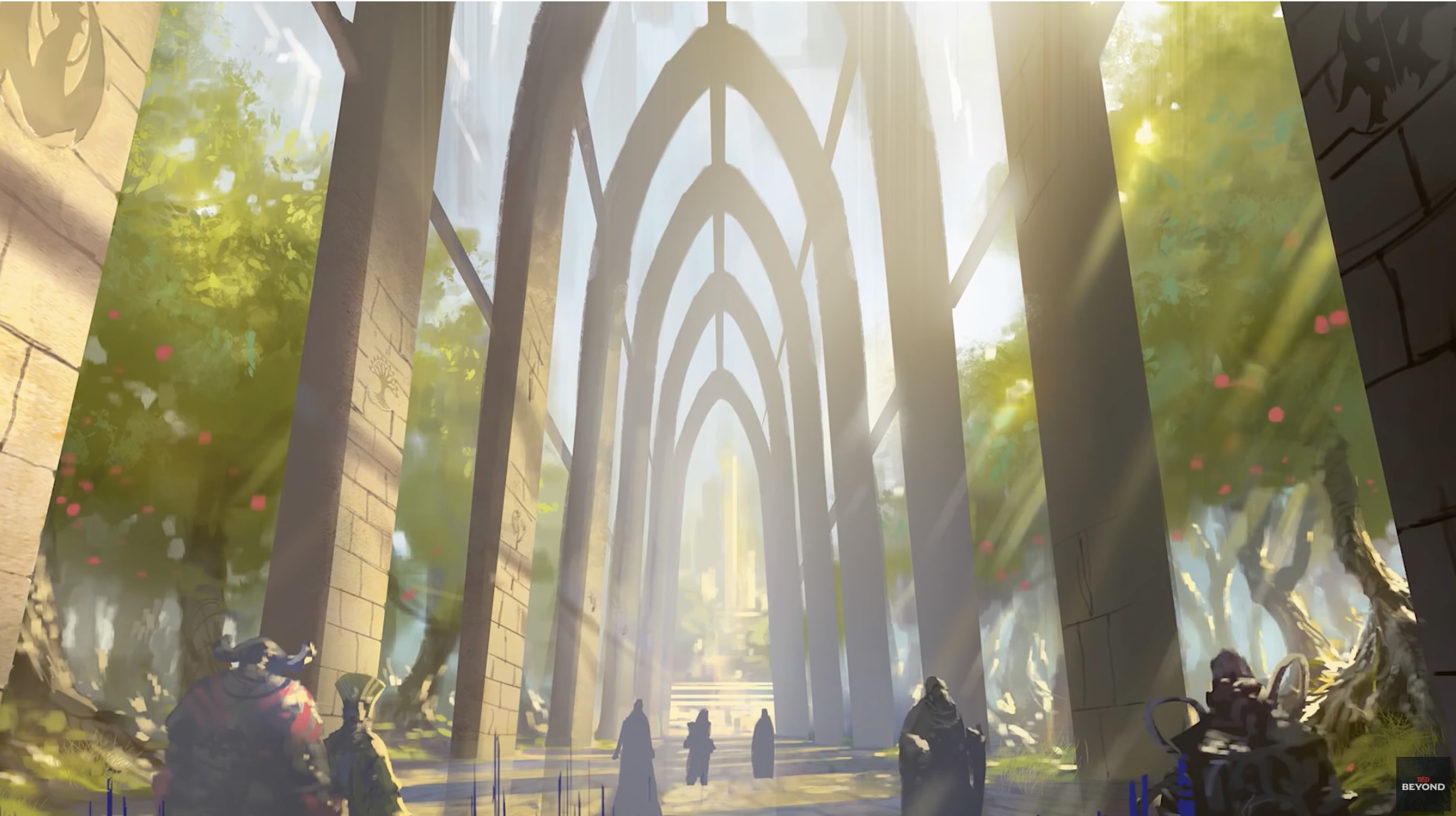 But we also know that the Guildmaster's Guide is going to have more than just setting information and background. There's a lot of player options available, including new subclasses, like the Circle of Spores Druid and the Order Domain Cleric, and new player races–presumably the Loxodon, Viashino, Simic Hybrids, and Vedalken. Though there may be more. This book promises to add a lot for players and DMs. According to an interview with the creators, the Guildmaster's Guide adds almost as many new monsters as Mordenkainen's Tome of Foes. Now what could these monsters be?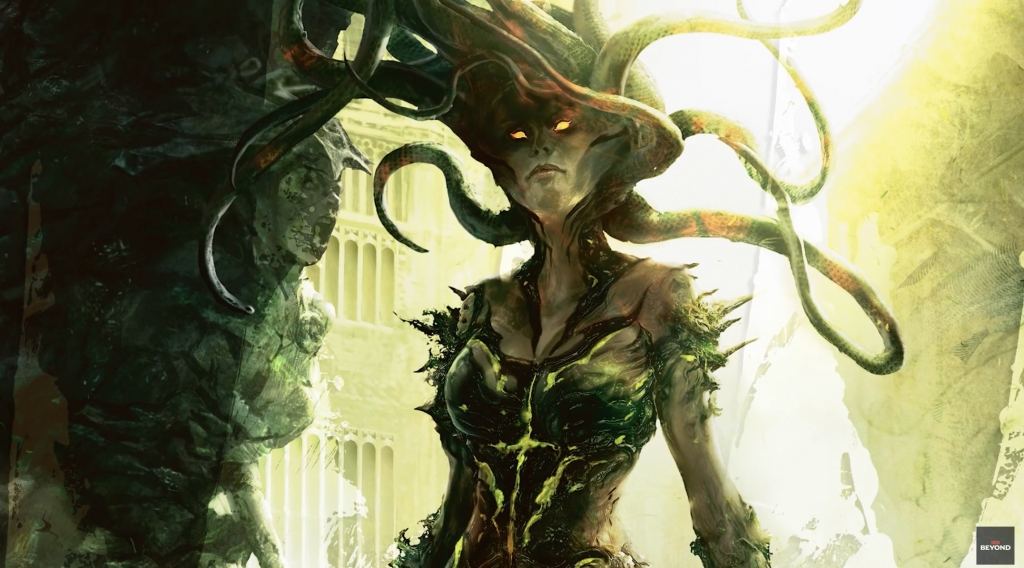 Well… there's a lot. For some inspiration, we can turn to the source–the upcoming Ravnica block for Magic: The Gathering. Where you'll find legendary creatures like Iseria, the Supreme Judge, and Niv-Mizzet, who is featured in the background of the cover to the Guildmaster's Guide.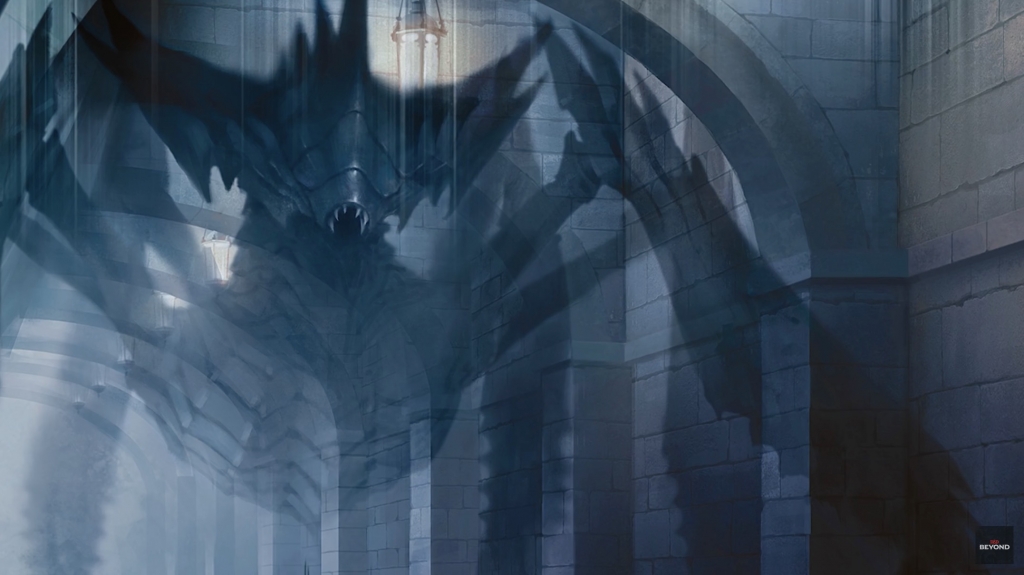 Here's a few more pictures of scenes you can expect to find in Ravnica. So until November, keep your friends close, and always leave mana open for functional reprints of Counterspell.
Happy Adventuring!