We've got some hot fleet destroying spoilers for the new Super Star Destroyer Expansion. 
Since FFG announced that the Super Star Destroyer was coming to Armada at GENCON 2018 we've been waiting to learn more about this massive ship and what its bringing to the game. This week saw a number of spoilers arrive on Reddit and the FFG Armada Forums.  These spoilers seem to come from a booklet sent to certain stores. By all appearances they seem to be 100% legit and come from some FFG themselves. While we can't know for sure if they are correct (even FFGs own articles have had changes made by the time the model comes out) lets assume they are correct and take a close look.
The Ships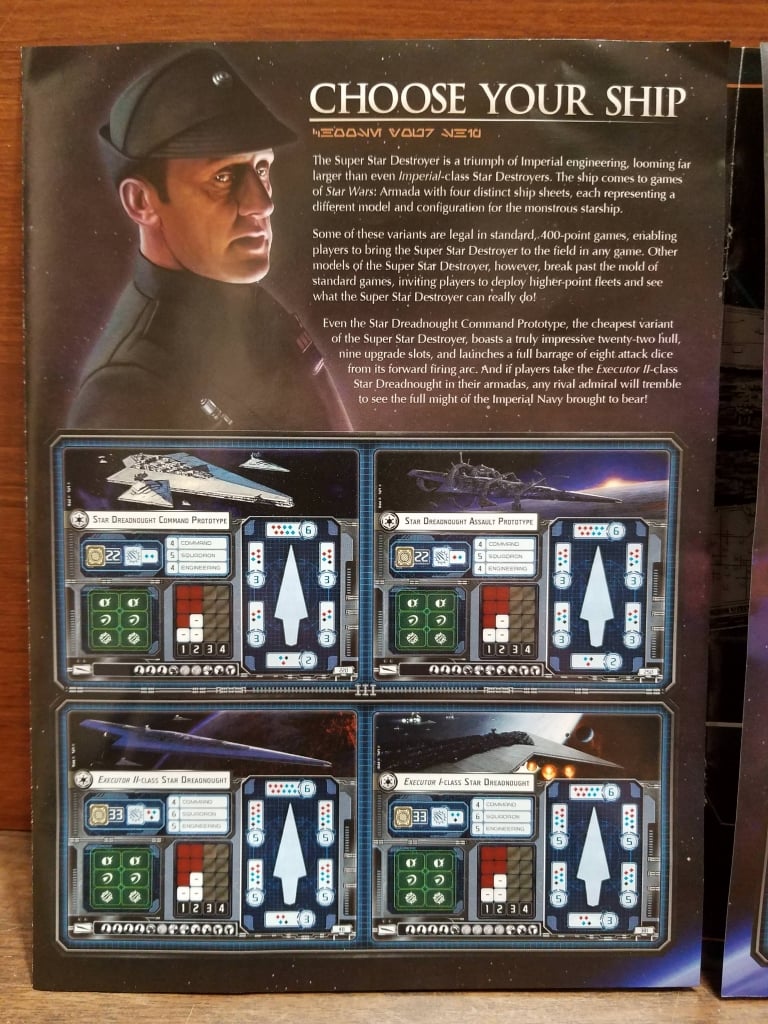 The first big spoiler is for the 4 ship types that come in the box. As previously announced two versions of the SSD are legal in regular 400 point games. We've already seen the Command Prototype, but not we get a look at the Assault Prototype. For 30 extra points you get an extra dice on each of the front and side facings. More important still you get a red anti-squadron dice, which is pretty great. You also get a lot of get a lot of upgrade slots. This ship is going to be by far the most powerful ship in standard 400 point games. In addition to those we also get the Executor I and II class. Clocking in at 381 and 411 points each these ships are impossible to take in a standard 400 point game. I'm not going to go too much into these two until we know the point level they are supposed to be played at (and they deserve their own article). Suffice it to say that at 33 hull and a total of 29 shields they are  far and away the tankeist things in the game, combine that with massive dice pools and huge upgrade bars and they are pretty crazy.
Upgrades
More exciting than even the ships to me are the new upgrades coming with the expansion, since they will be available in regular games. Lets take a look at what new upgrades have been spoiled.
Ravager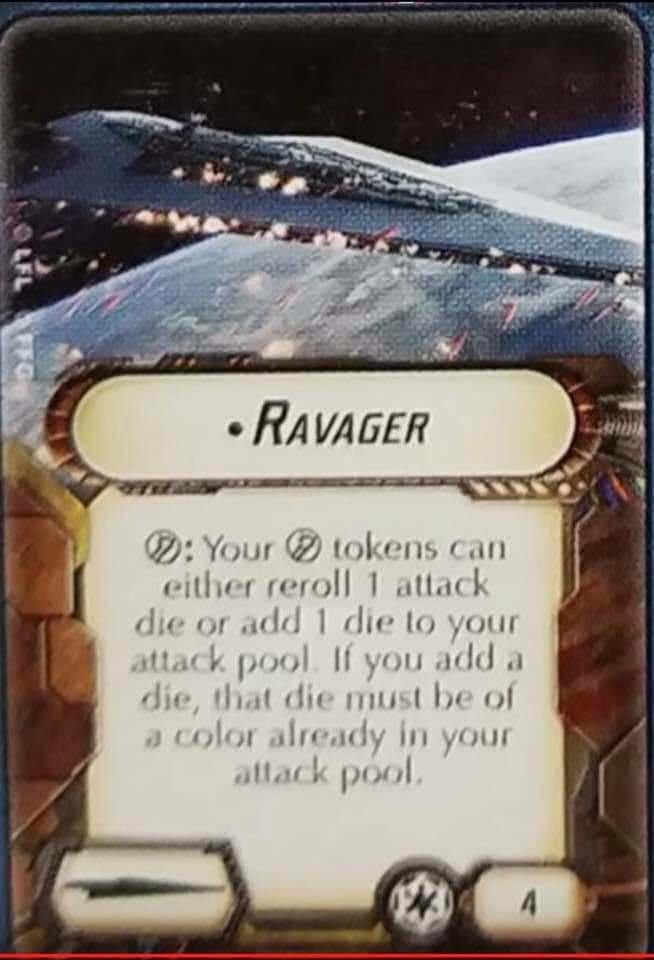 For 4 points Ravager seems like a pretty solid title here. In effect this allows your concentrate firepower tokens to act like concentrate firepower commands.  Combined with a command this would allow you to add 2 attack dice to a pool which isn't anything to sneer at.  One interesting thing to note is the artwork here. This seems to be a reuse of the classic picture of the Lusankya fighting the Reaper with the New Republic logo removed to turn the Lusankya into the Ravager. This make me kind of sad the Lusankya isn't one of the titles.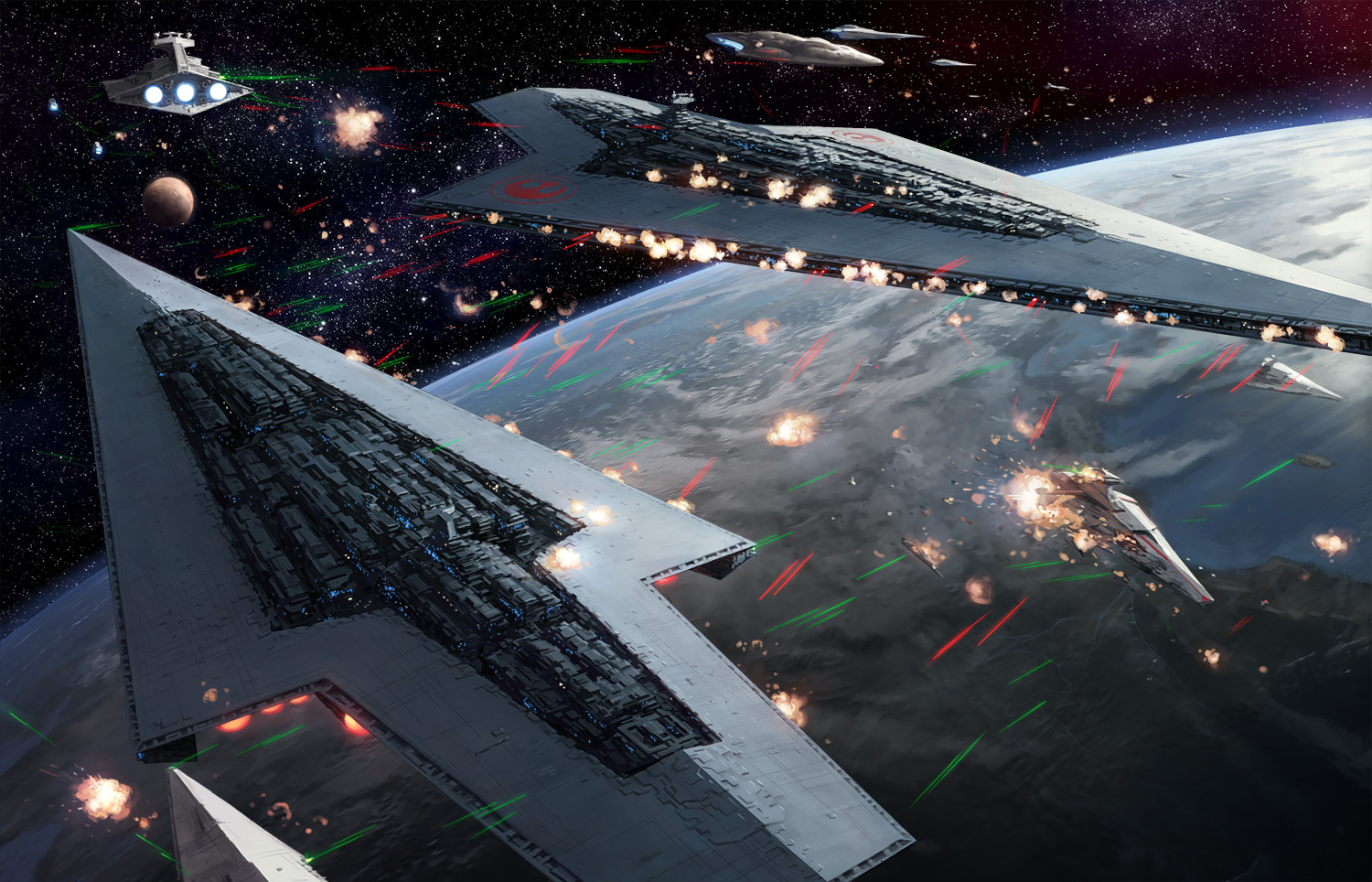 Annihilator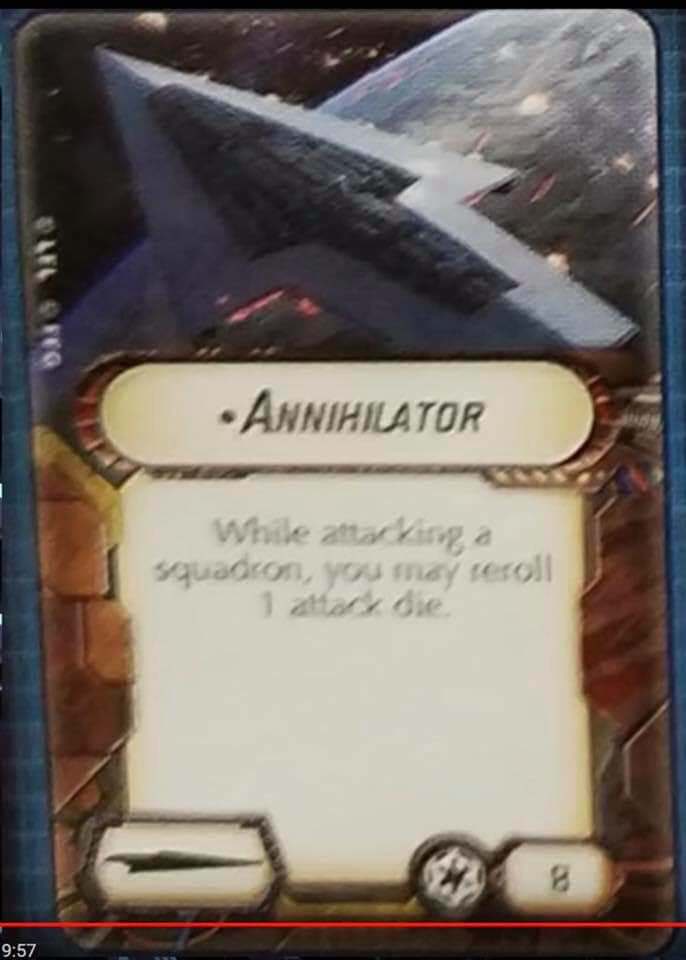 The Annihilator (also clearing using a re-purposed Reaper picture) is another soild title. Getting to re-roll an attack dice version squadrons is solid. This is especially useful with the ships that have a red dice, as not only is in one of the most random dice vs squadrons, but can hit a ton of them. Moreover should you wish, you could combine Ruthless Strangest and Agent Kallus to build a ship that could roll up to 5 anti-squadron dice per target,with rerolls. Pretty deadly.
Eclipse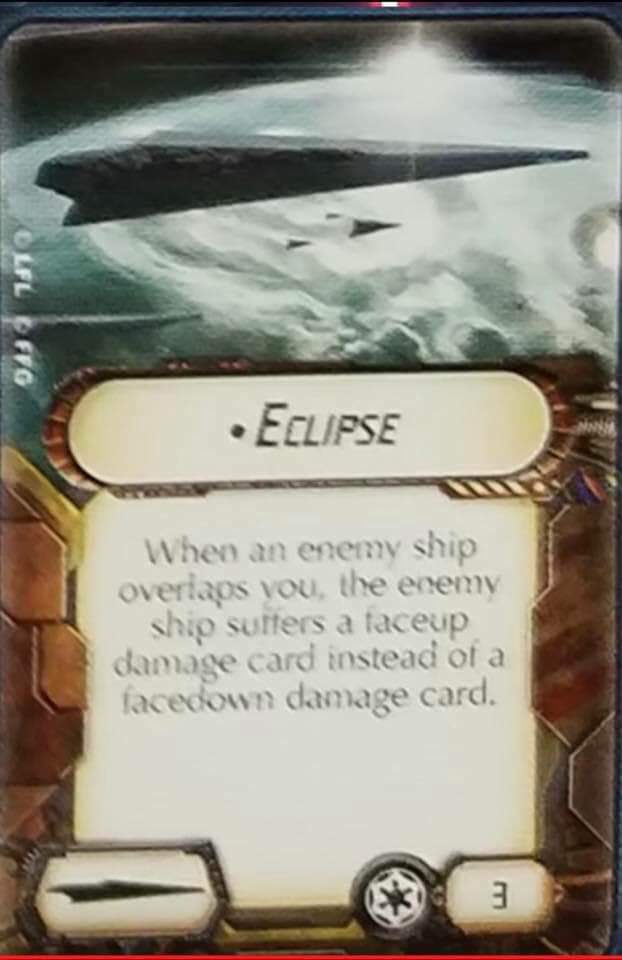 The Eclipse, but not THE Eclipse, is the third title for the SSD. This is a pretty cheap title card and seem decent. We don't know if SSDs have special rules for overlapping, but given their size things that make them better at it are sure to come into play.
Executor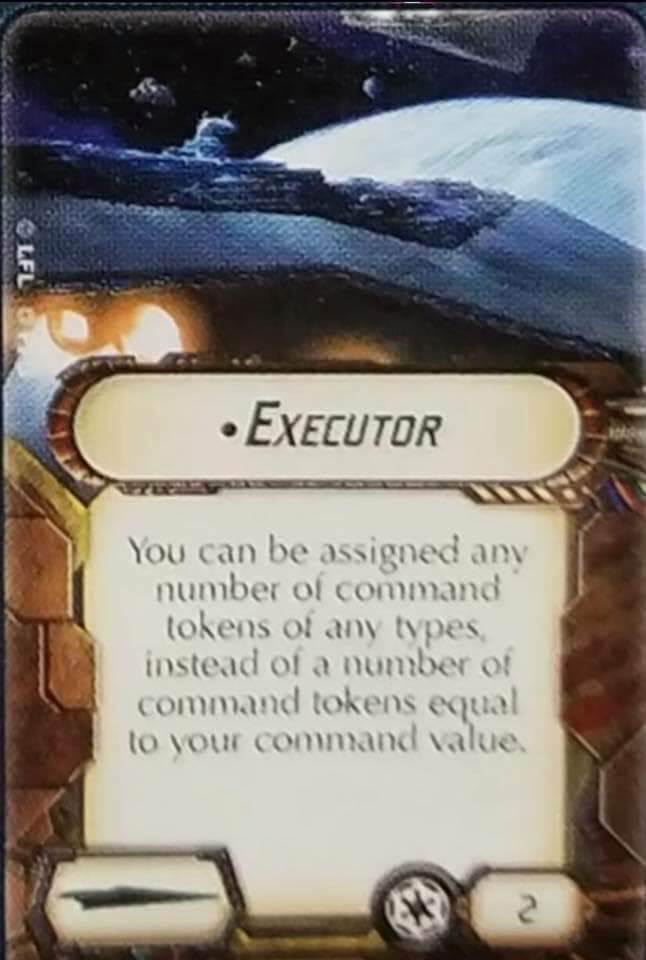 The Executor is THE SSD. While this ability may seem kind of unassuming at first I think it can be pretty good. By combining a bunch of Officer upgrads I think you could begin to stack a lot of command tokens on a ship. This would allow it to not only trigger fleet commands, but spend upgrades freely.
Darth Vader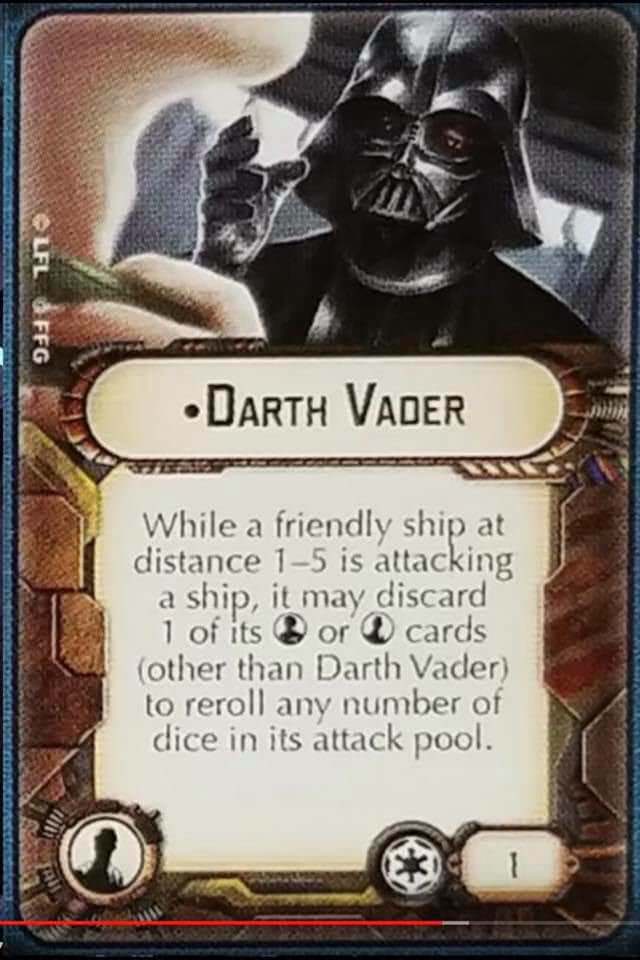 This is my new favorite card in all of Armada. I can't think of a better executed card, I mean what is more iconic than Vader force choking a subordinate to improve performance? While at first his ability may not seem great, you have to discard an officer or commander card each time, I think on closer inspection it could be good. Vader seems a great way to get some extra mileage out of officer cards that trigger at the start of the game. Cards like Ozzel, Titus, Needa, and Tua all have effects that trigger at the start of the game or on the first game round. Later in the game they are useless, and their loss doesn't cost you. Feeding these cards to Vader is a good secondary use of them. Also the fact hat Ozzel is a good taget for Vader to choke is just the best thing ever.
Commander Gherant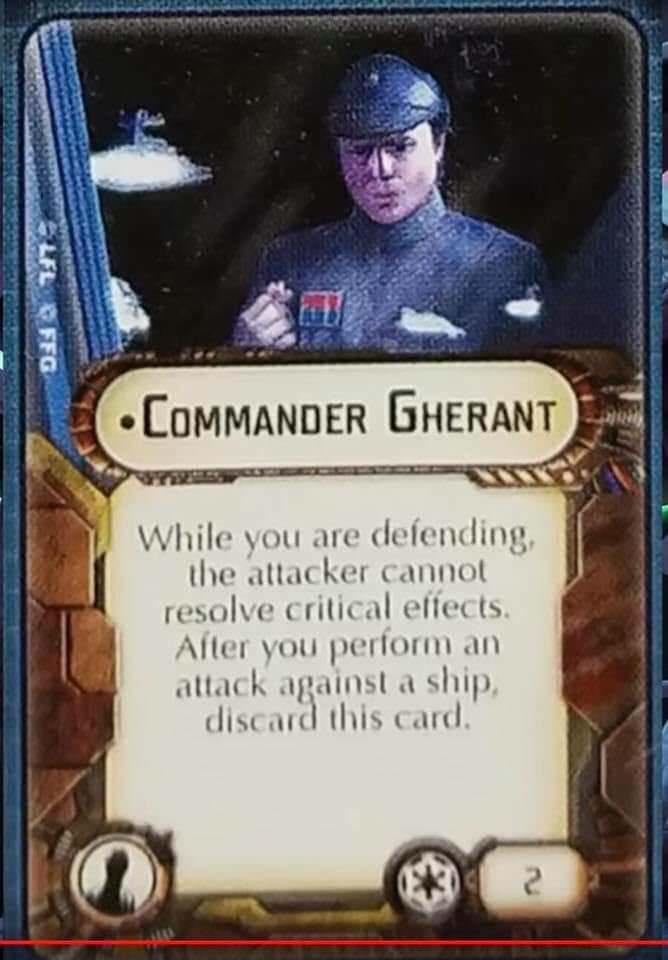 Gherant is kind of an odd upgrade card. He gives your ship a bit of extra protection against critical effects, but only until you attack a ship. Given the huge amount of hull points the SSDs have, crits are really going to hurt them, same for ISD that could also take Gherant. However give the point cost of these ships you want them attack other ships as early as possible meaning you'll have to discard him. The one cool thing I see is that since he is discarded AFTER an attack, you could use him to take some hits, then attack and discard him for a Vader Re-roll.
Admiral Ozzel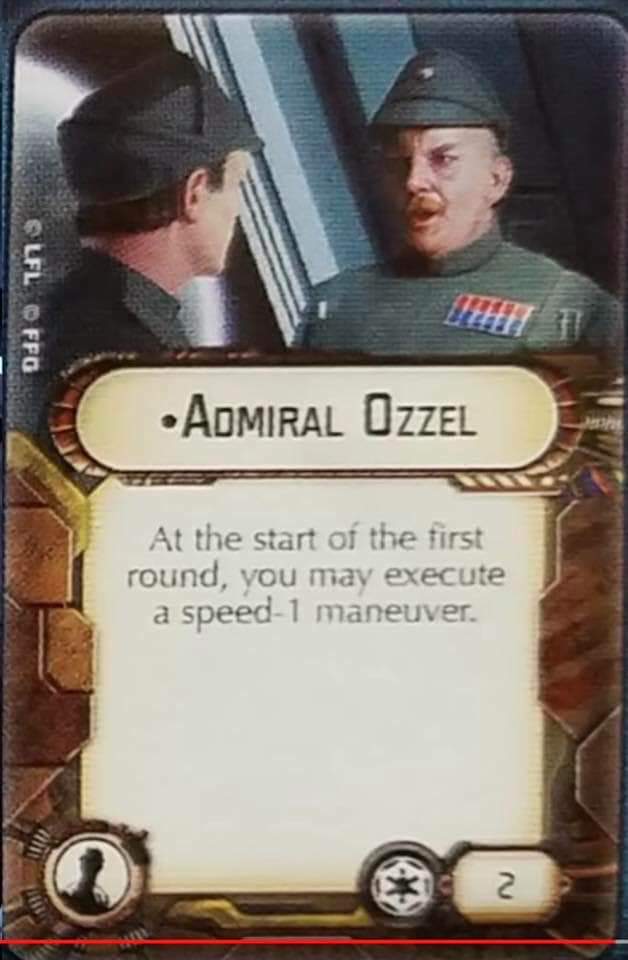 Ozzel's office card has a lot of uses. An extra speed one move can be pretty good on just about any ship in the game. Both the very slow SSD and VSD could use it to get places they normally couldn't. While a GSD could combine it with Engine Techs to make a speed 1, speed 3 and another speed 1 maneuver on the first turn. Give that positioning  in key in Armada I think Ozzel is a great and cheap card. The fact that his reckless speed at the start of a game fits his movie character ("Admiral Ozzel came out of lightspeed too close to the system") and that he's a perfect character to sacrifice to Vader just shows how much thought FFG puts into cards.
Director Krennic

Krennic is a master at attacking at long range. While expensive his ability is a great way to get re-rolls. Given that an SSD spending tokens and using the Ravager title can get something like 8(!) red dice the ability to re-roll them at no cost is pretty great.
Admiral Piett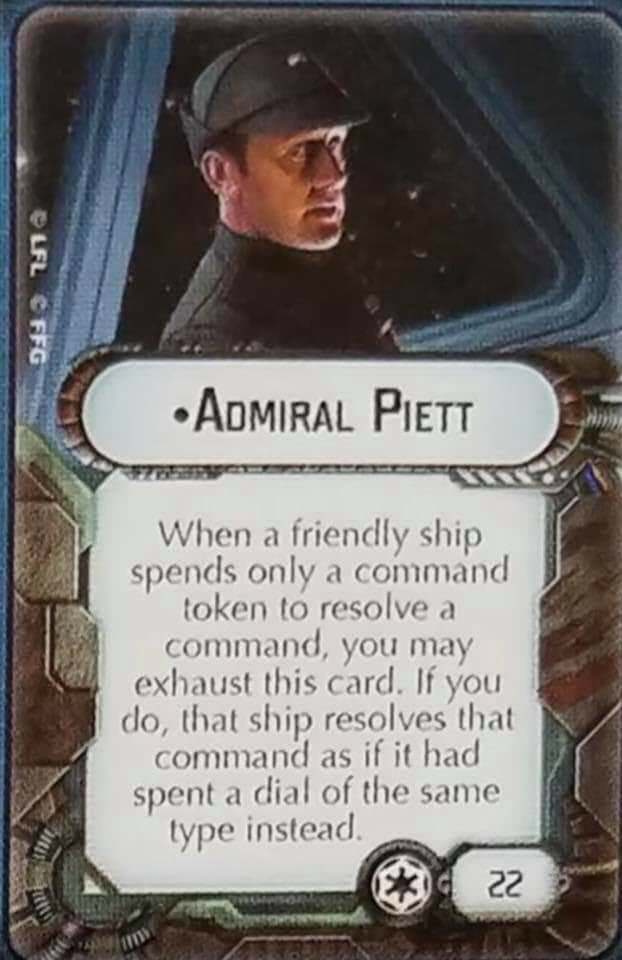 Piett is the first card from the expansion I don't really like. While his ability isn't bad, it seems more suited on a Officer than commander card. Not only is Piett expensive, for his effect, but he only effects one ship a turn, which is unsual for a fleet commander. I suppose he's not bad if you only have one ship, which you might if you are taking an SSD, but other than that he seems like kind of a waste.
Emperor Palpatine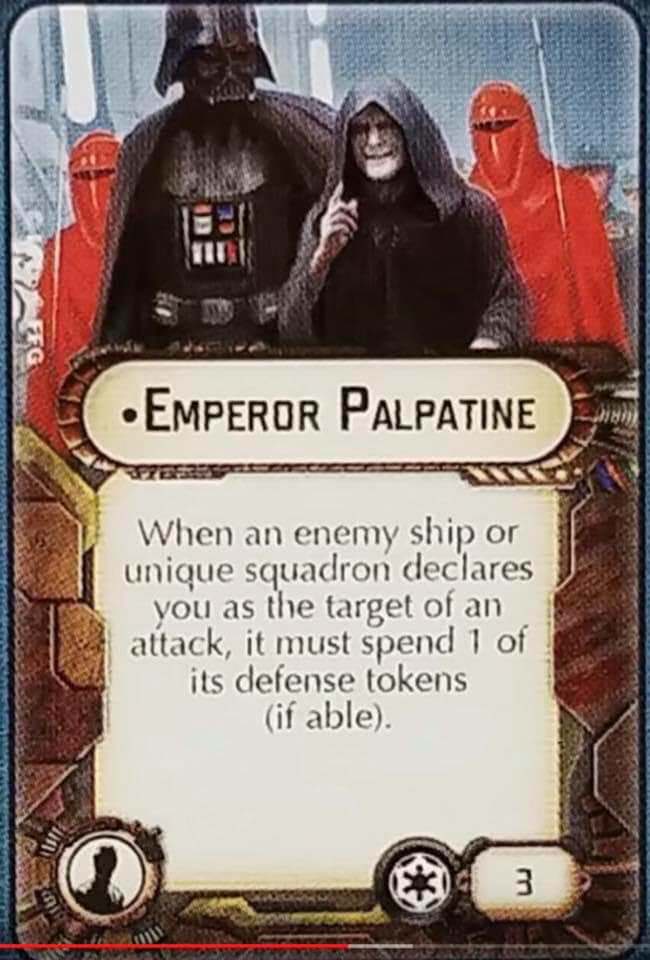 Holy Molely, officer Palpatine looks goooood. Making enemies spend tokens to attack you is pretty solid, as it leaves them weaker to your counter attacks. In particular on a large ship like an SSD that is sure to draw a lot of fire it can be really good. The key to taking advantage of it is activation control. You've got to be able to activate after the enemy goes to take advantage of their spent tokens.
Lira Wessex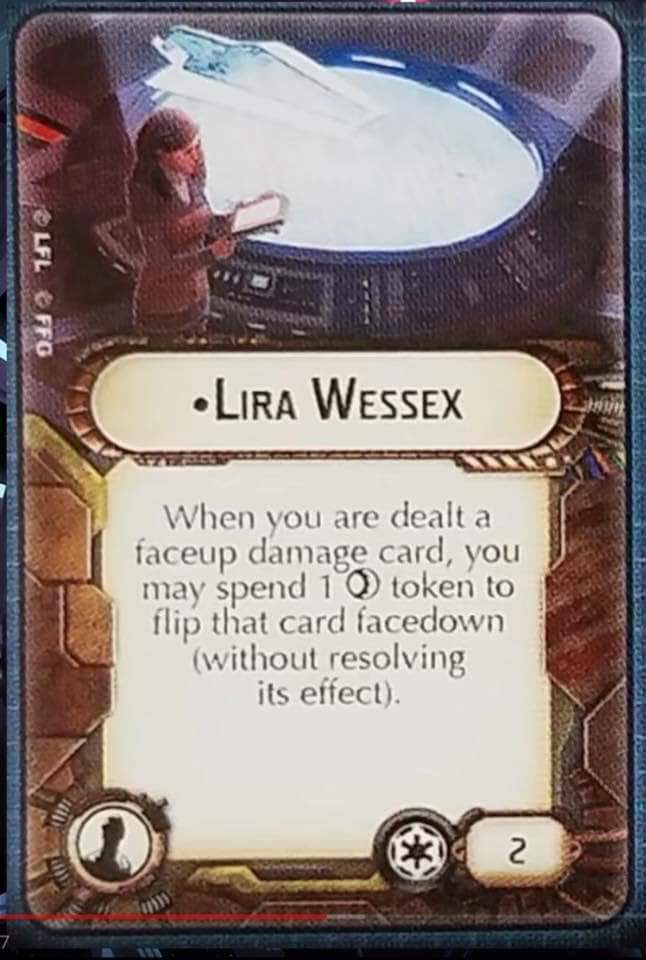 Being able to spend tokens to avoid a critical effect is a pretty solid ability. This seems like a pretty good match for the Executor title which can stack engineering tokens at will. On the other hand given that the SSDs have two contain tokens its not clear they will suffer a lot of critical effects. You can also use Lira on a ship that doesn't have contain tokens to allow it to ignore some cirt effects, which is pretty cool.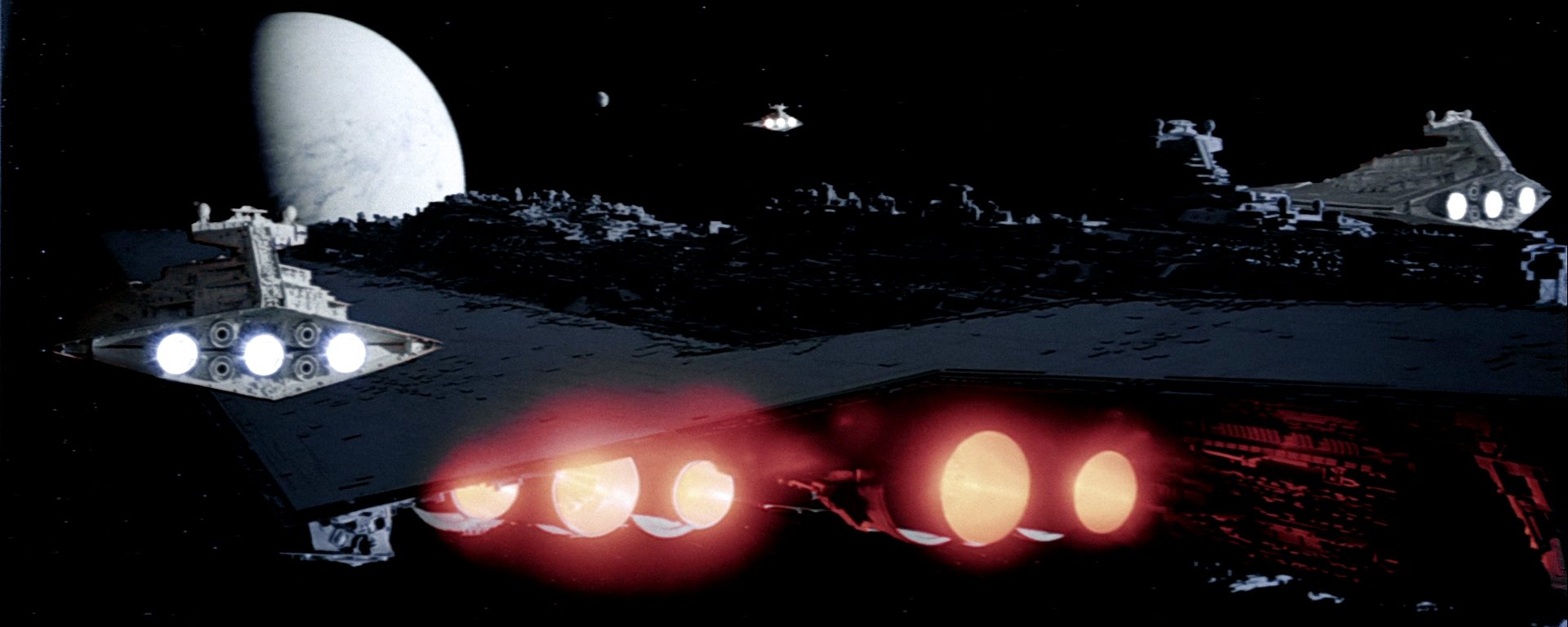 Let us know what you think about these new cards down in the comments!