Jesters and Deathwatch and Guardsmen, OH MY! Behold the realistic creations of a Prop Master like no other- whose works are unparalleled in excellence and quality.
"I am Vigilance. I am the hunter's patience and the Castellan's fortitude. I am the burning brand that banishes the shadows, the shield that holds the monsters at bay and the sword that pierces their foul black hearts. I am oath, duty, victory.  I am the Deathwatch, and my vigil shall never end.' -Watch Master Utorian Denash
As the Deathwatch are ever Vigilant, so to is the Propmaster ever learning and growing in his trade. This week on the Cosplay Artist Spotlight, we feature a Maker of superior skill, whose crafts look as though they have leapt straight off the pages of the Warhammer 40k texts. From Splinter Cannons to Power Armor, enjoy the work of Deathwatch Armory!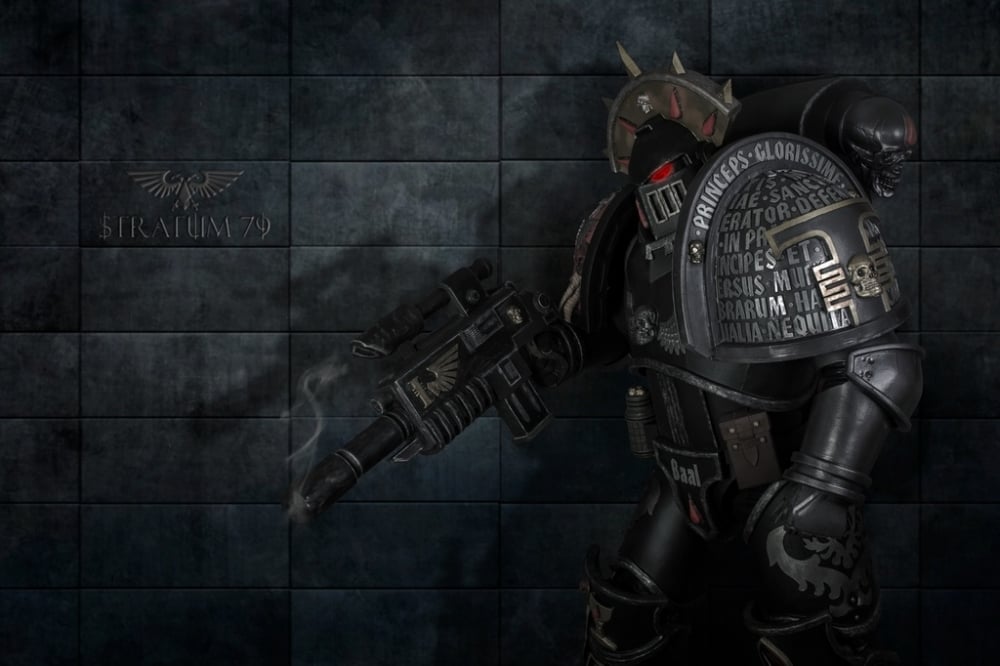 How did you get your start in cosplay? How long have you been creating your projects? What inspires you to work in the cosplay realm?
Actually we (we are a group of four friends) started Cosplaying in April 2017, after we visited a Con in Austria. At that point our Cosplays were mostly bought, only a few things where self made. After the con I said to myself "hell, there must be more then just buying that stuff and wearing it". So it began.
We started to build our own armors, and it´s a very important aspect now, that most things are self made. For me, the most fascinating inspiration is that people in this scene are so helpful, there is some kinda strong connection between the people.
What is your strongest construction aspect?
It´s the most important thing, to construct my armors highly durable, so they will last pretty long, (hopefully).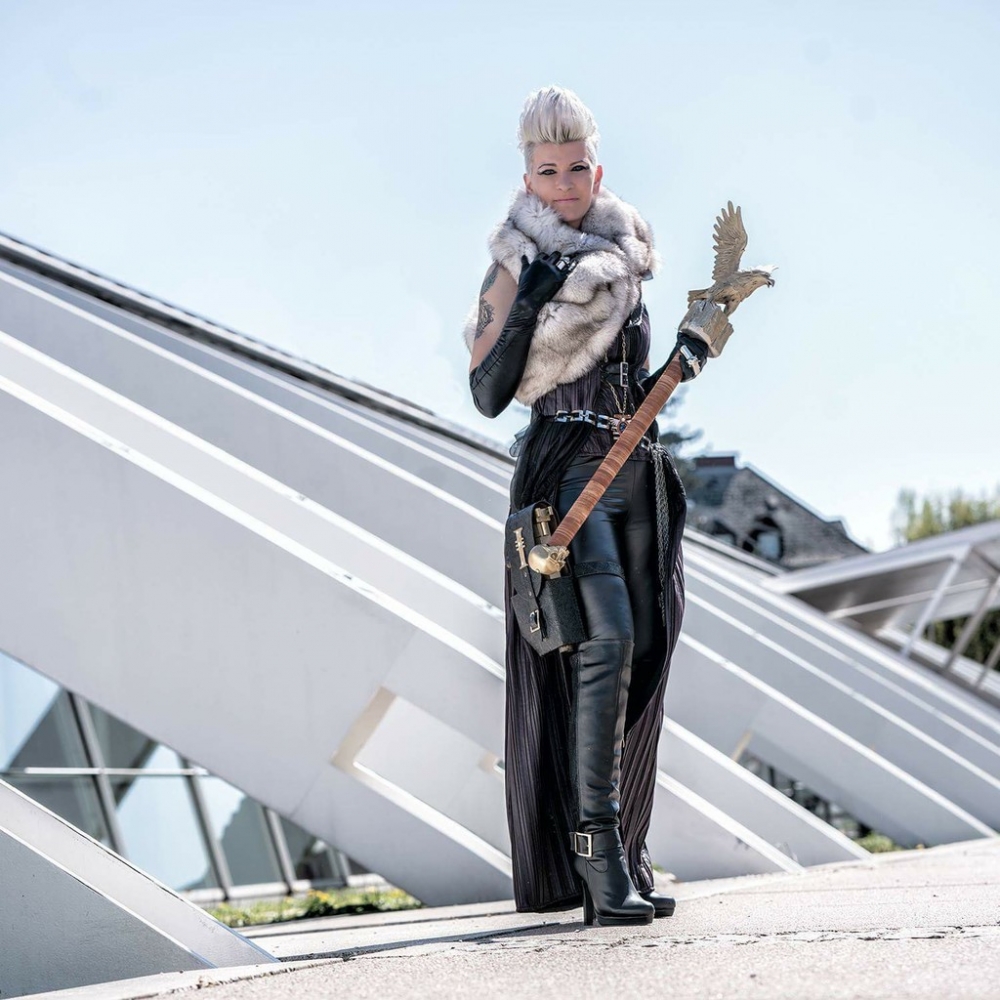 What is your favorite type of cosplay work to do?
My absolutely most preferred cosplay work is to build weapons. I guess I like it more than building armors.
What are your favorite completed projects, or your most popular?
Till my newest project, I really liked my Deathwatch Captain, but right now, I am working on a Sanguinary Guard and I guess that will be my favorite, when it´s finished.
I also love the Splinter Cannon of my Eldar Death Jester!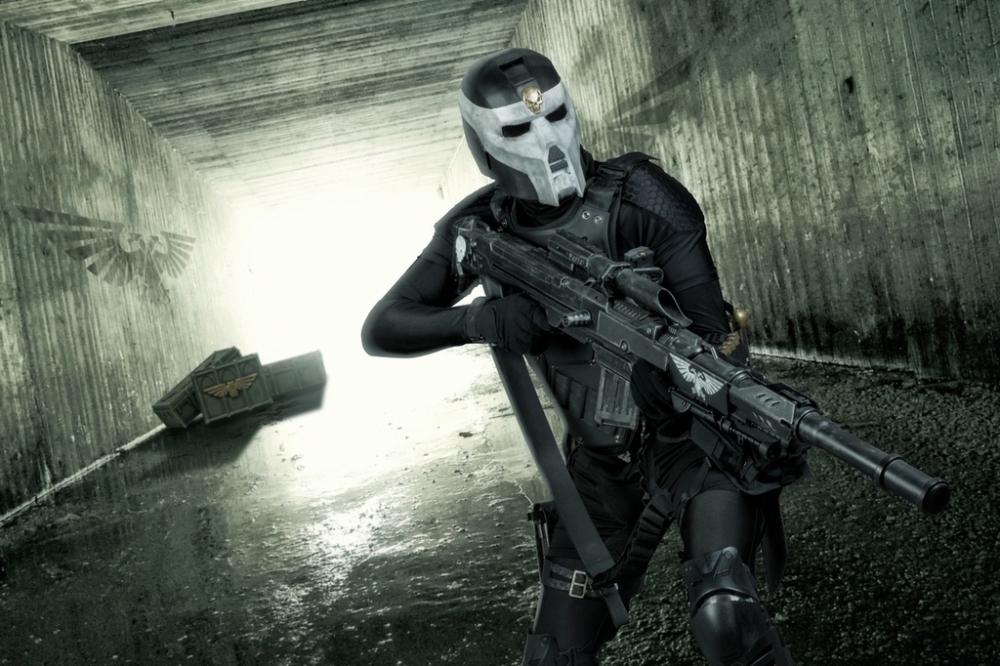 What material is your favorite to work with?
FOAM. Also, technical things like working with all kinda electronic stuff. I really hate working with fibreglass-mats and liquid resin.
What are your favorite Fandoms? Favorite Characters?
I got into Warhammer 40.000 28 years ago, and I am still stuck in it Zwinkerndes.
During the years I got addicted to the Blood Angels, so, that´s where I am now. A Blood Angel with every cell of my body.
They have this kinda gallantry mixed with roman/byzantine aspects and the most important thing, they have this dark contrary mind inside.
I really like Dante, also Lemartes and Mephiston, cause they are very tragic characters.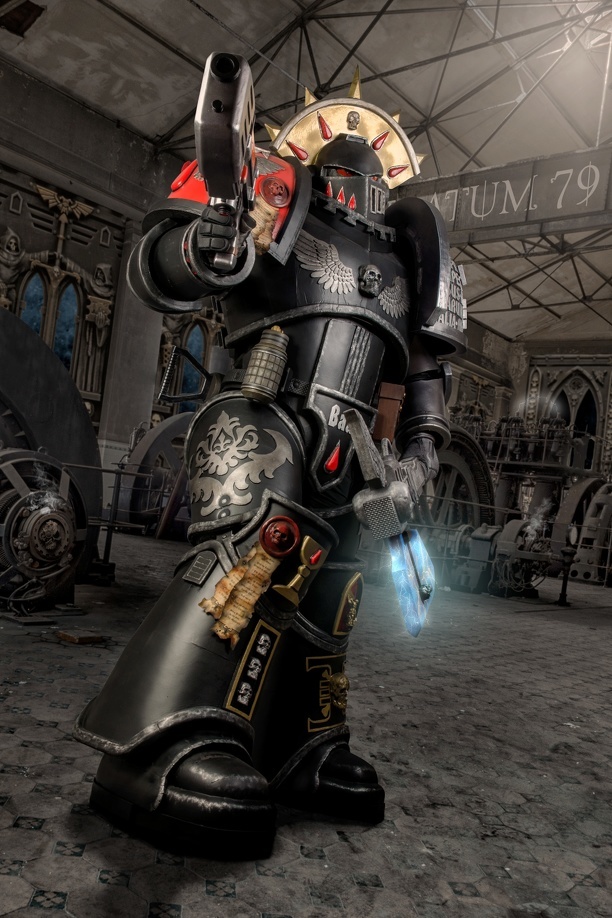 What kind of games do you play? Videogames? Tabletop? Wargames?
I am still interested in tabletop, but it´s always a question of time, mostly, when time allows, I am using my PS4 and playing…guess what…
Warhammer 40k based games.
What conventions do you attend? Have you guested/spoken on panels/competed in contests?
This year our last Con will be the VIECC 2018 in Vienna.
I don't like contests at all, cause I hate it to pose and speak in crowded places.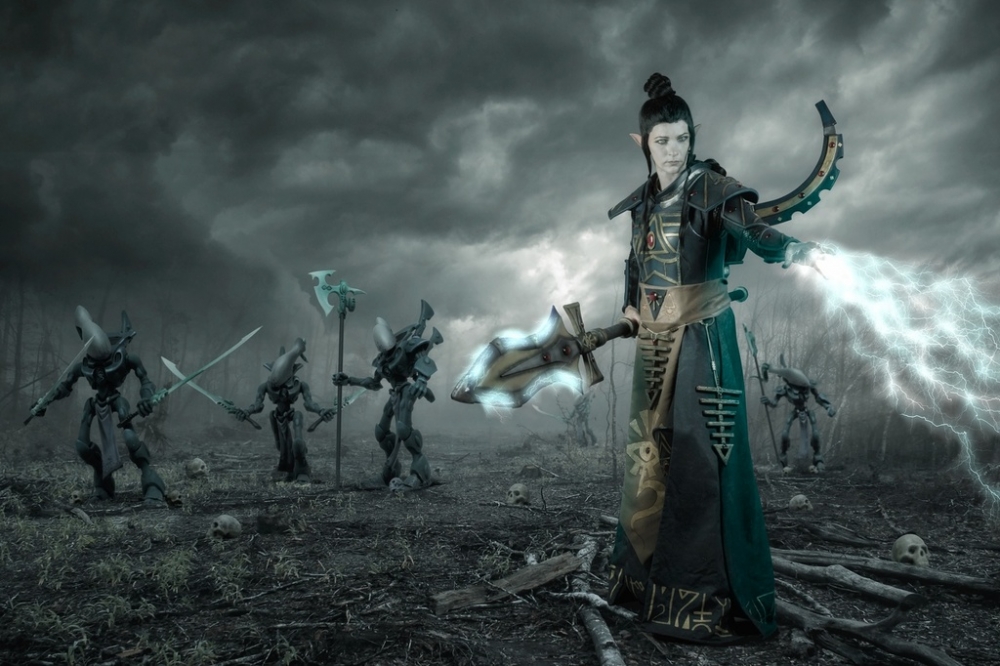 What projects are you working on in the future?
Right now I am working on my Sanguinary Guard, my wife is working on Jain Zar.
For 2019, for the ACC, we plan a partner Cosplay, my wife as Yvraine, and me as her bodyguard The Autarch.
What conventions are you attending this next season?
we plan to visit four conventions in Austria next year, the VIECC (Vienna), the ACC (Wels), the HaruCon (Klagenfurt) and a Con that will be made first time
by a friend of mine. Maybe we will do panels at the HaruCon.
We will also visit the Warhammer Fest Europe 2019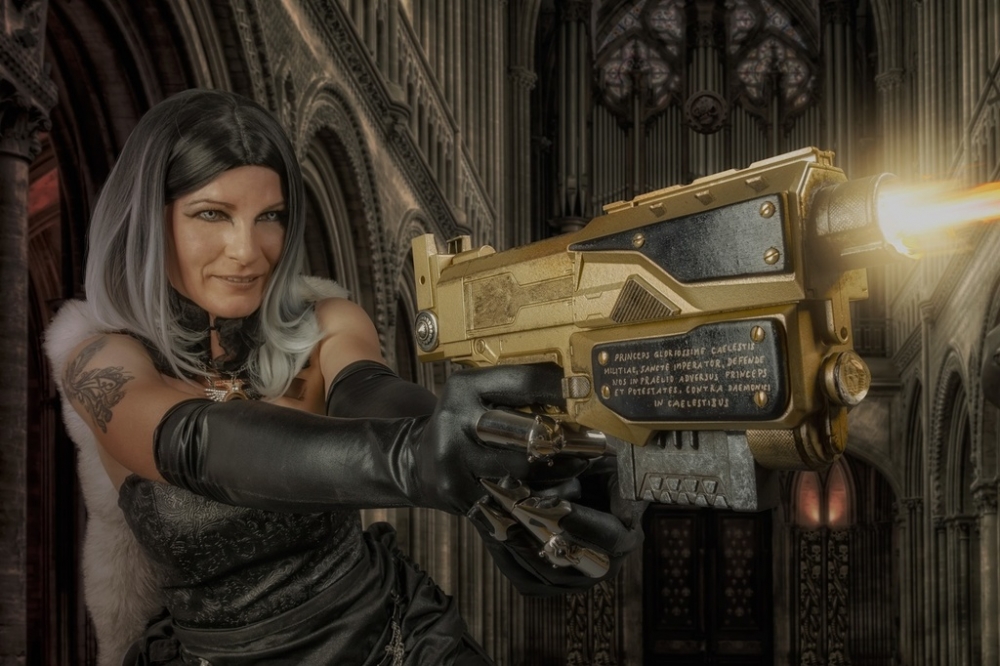 Who are your cosplay inspirations? Whose work do you admire or aspire to?
I guess, the biggest inspiration are the authors and artists from Games Workshop, when we talk about ideas to become true.
When we talk about prop builders, for sure Adam Savage, Evil Ted, the guys from Punished Props.
But we shouldn´t forget all the smaller Propbuilders, like our partners in crime, Dave and Mone from Dwarheart Cosplay.
 What are your favorite movies/shows to watch or music to listen to while you craft?
Most of the time I hear medieval inspired music like Corvus Corax, but also AC/DC, Rammstein and so on.

What message do you have for people wanting to break into cosplay? What have you learned in your time working in Cosplay?
what I have learned and what I can say people about cosplay sounds like a cliche, but I think, when you can dream it, you can do it, but be patient.
What are your social media/website links? Where can we find you?
Facebook: Deathwatch Armorium Props
Instagram: @DeathwatchArmorium
Photography by
Wolfgang Werkovits (homepage)
Werkovits Photoart (Facebook)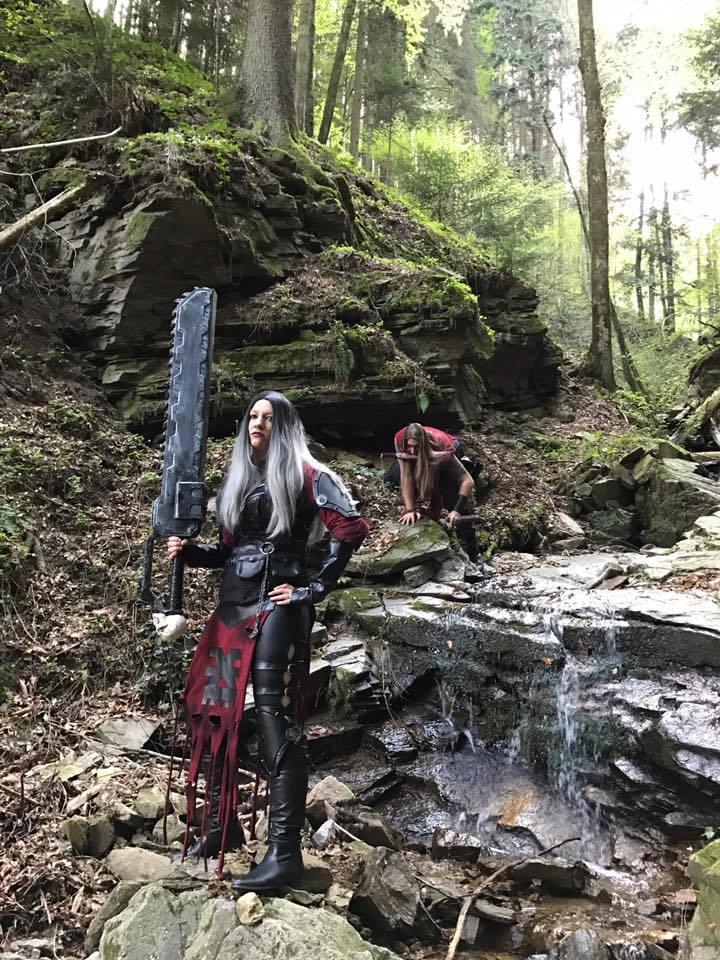 ~Join us next week for more Cosplay! Coverage~
Have a Cosplay question you would like Mayhem's Muse to answer? Send an email here!