The Well of Orboros is the latest titanic model available from Black Anchor Heavy Industries. Pre-order now and you'll receive a free water bottle–though you'll have to find your own primal elemental source of water to fill it.
Black Anchor Heavy Industries is the large miniature creation imprint of Privateer Press. I mostly say that for the joy of getting to type the phrase "large miniature" but also so that you understand that they make the behemoths in Warmachine/Hordes. Things like Skarre, Admiral of the Black Fleet or the Dawnguard Trident have all come out of Black Anchor Heavy Industries. Now they're turning their attention to the natural powers of the Circle Orboros, and unleashing a torrent of mystic energy–although I guess it'd be better described as a well, actually.
via Privateer Press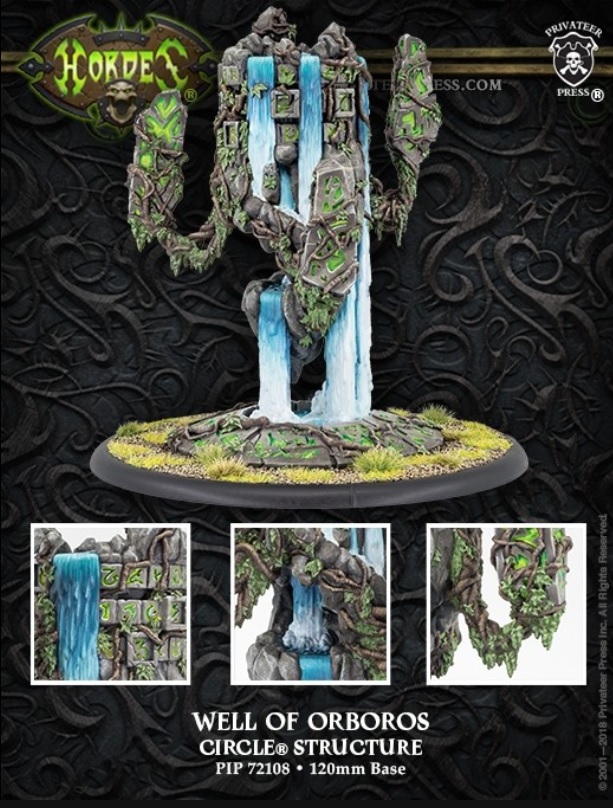 Among the many powerful elemental tools built by the blackclads of the Circle Orboros, the Wells of Orboros are perhaps the most versatile and awe inspiring. Most of these floating edifices are ancient, having been built by former omnipotents at places of special convergence. They tap into the sprawling ley line network of Caen, and by that connection, each can facilitate the crossing of vast distances by forces of the Circle Orboros. The energy that passes through them can be drawn upon to invoke seismic upheavals or to bolster and empower both wolds and druids in their vicinity. A well has no will of its own, but each responds instantly to the thoughts of blackclad leaders in a way that seems alive and purposeful.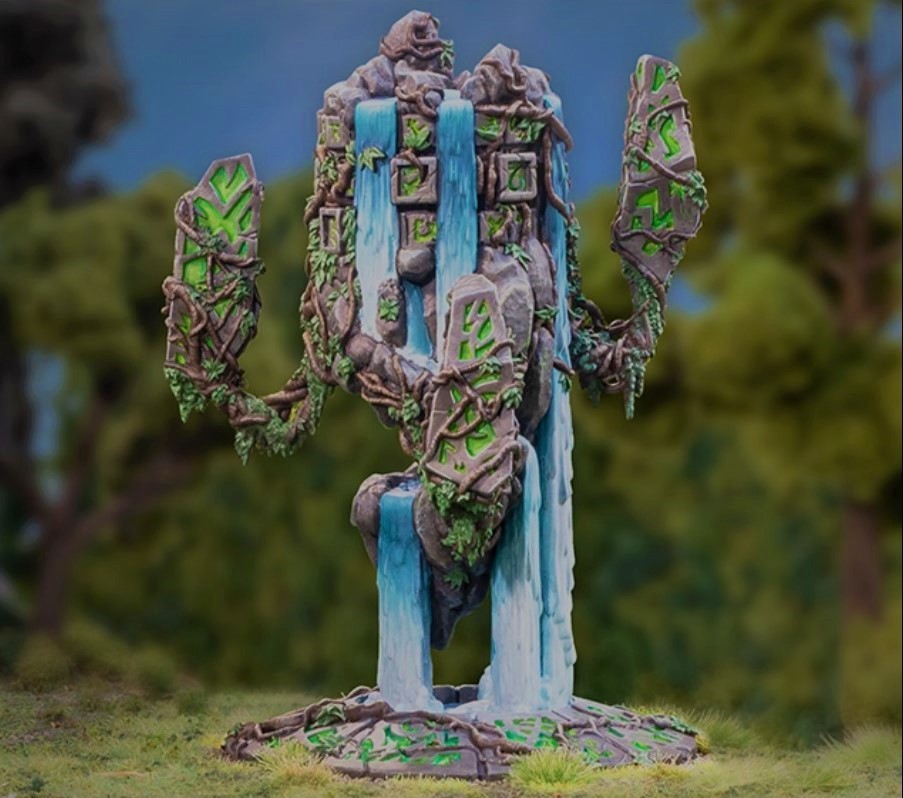 All BAHI preorders ship for free in the U.S. Any additional items ordered with the preordered item will ship at the same time as the preordered item.
Attention, EU Customers: Effective immediately, all Black Anchor EU orders will ship from the UK in order to eliminate additional local fees EU customers have been subject to in the past. Orders will ship once per month from our Liverpool location. All BAHI preorders will continue to ship for free internationally if they are ordered alone. Shipping charges for additional items ordered with the preorder are reduced by 50% (applied after customer selects a shipping option at checkout) and will ship with the preordered items.