It's the biggest tabletop models that Fantasy Flight Games has ever produced. The Super Star Destroy Expansion is up for Pre-Order!
Are you looking for a new model for your desktop? Or perhaps you're looking for a new desktop. Well the MASSIVE Super Star Destroyer is now up available from Fantasy Flight Games for pre-order and it's bonkers. It's not just a piece of eye-candy either. You can actually run this in your games of Armada and it's pretty impressive to say the least.
Outside of the mighty Death Star, there are few symbols of Imperial might and oppressive power more iconic than the Super Star Destroyer. One of these mighty ships served as Darth Vader's flagship during the Battle of Endor, terrifying enemy pilots and demanding the attention of the entire Rebel fleet before it was eventually brought down.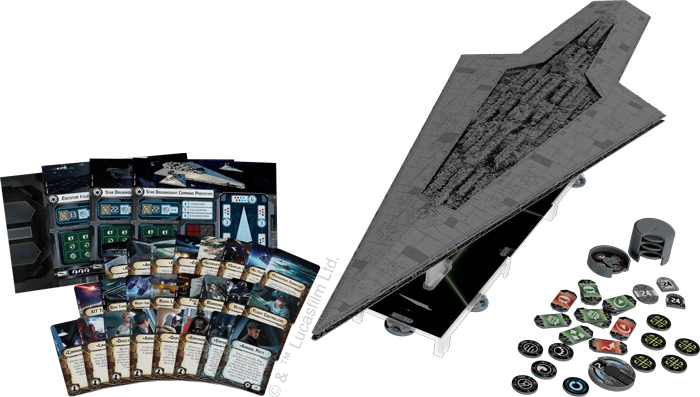 This ship measures two feet from tip to tip. It's going to be imposing when it hits the tabletop! But it's not just the physical presence of this ship that's scary – it's got the firepower to back it all up. This ship will be a fleet unto itself and it's going to take a well coordinated effort to bring it down.

I'm sure some folks are out there thinking "okay, that's cool but how practical is this ship for a typical game?" Turns out, very! There are 4 different variants of this ship and two of those are actually appropriate for a standard tournament game.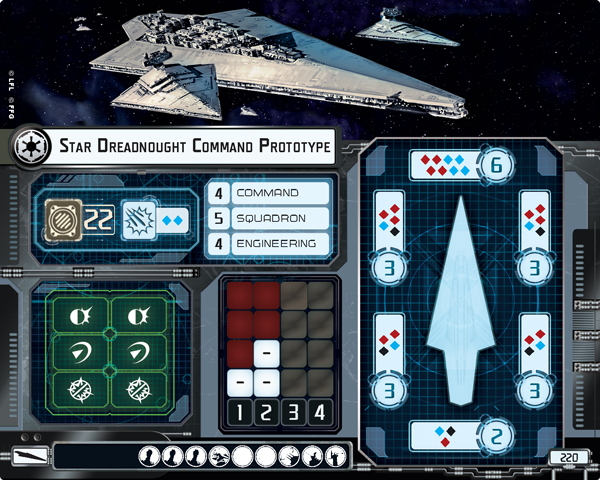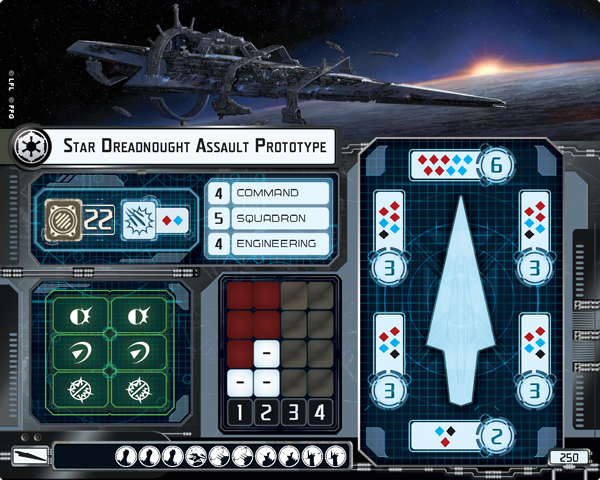 Both of these ships will take-up just over 1/2 your points in a standard 400 point tournament game. But as you can see from the stat blocks, that's a LOT of beef you're bringing to to the table! 6 firing arcs, 22 hull, 6 action tokens, a slew of upgrade options and a literal bucket of attack dice – either of these options is impressive by themselves. Now just imagine running 1 of these with squadrons and perhaps a support Star Destroyer as well.
Now, let's say you want to up the ante. What if you and a friend decide to bring out one of the "real" versions of this ship? You know, the non-prototype versions? Now you're cooking with gas.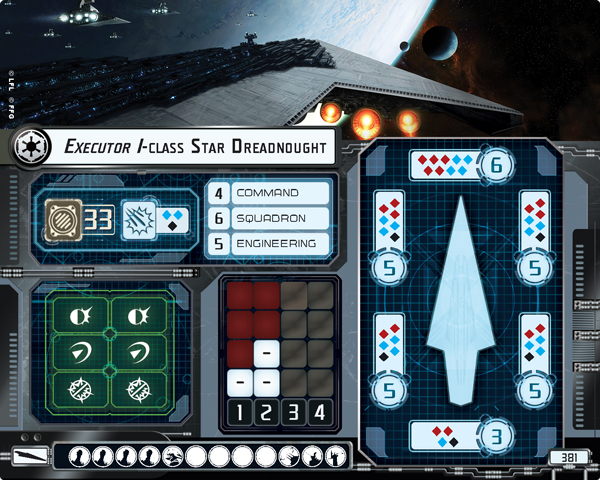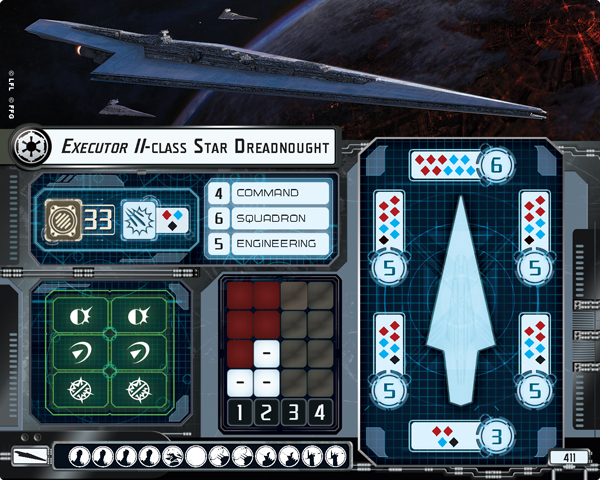 At 381/411 points each, these two ships are literally an entire fleet in one. With an extra 11 hull compared to their prototype counter-parts, they only get scarier from there. With MORE shields, MORE hull, more combined points in Command/Squadron/Engineering and a bunch of extra upgrade options – these would be deadly enough! But don't discount the ridiculous firepower each of these ships boasts. You do NOT want to get caught in one of the crosshairs of this ship.
What About The Commanders?
Just because it's a big, scary ship doesn't mean it's going auto-win the game. No, you need to be able to command this ship wisely. Fortunately, there are some new Commanders to brings to aid you in your quest for galactic and tabletop domination.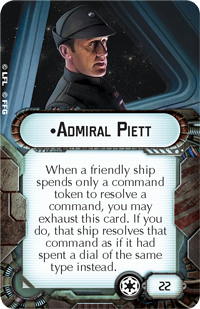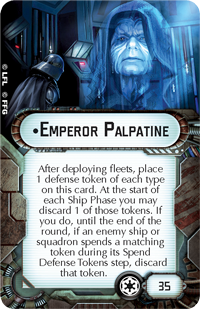 That's not all, either. There's a total of 24 upgrade cards and included in those are also another version of the Emperor and Darth Vader, too: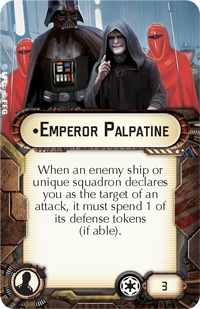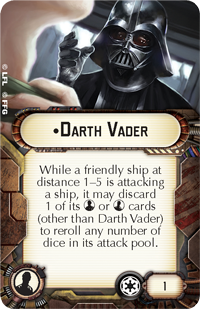 And finally we also have a look at this ship's titles, because OF COURSE you can have those, too: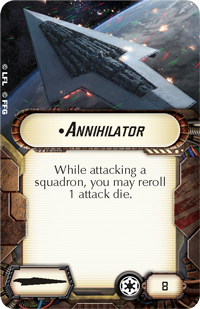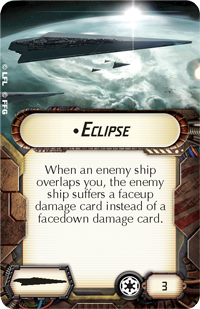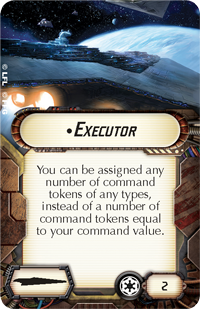 Yep. This ship is THE BOSS. I really want to get my hands on this ship just to slow-roll it across the tabletop and open-up a can of destruction on any target foolish enough to get in it's way. I really want to see the SSD completely core a ship – ANY SHIP – that tries to fight this thing. I want to roll the dice and watch what happens!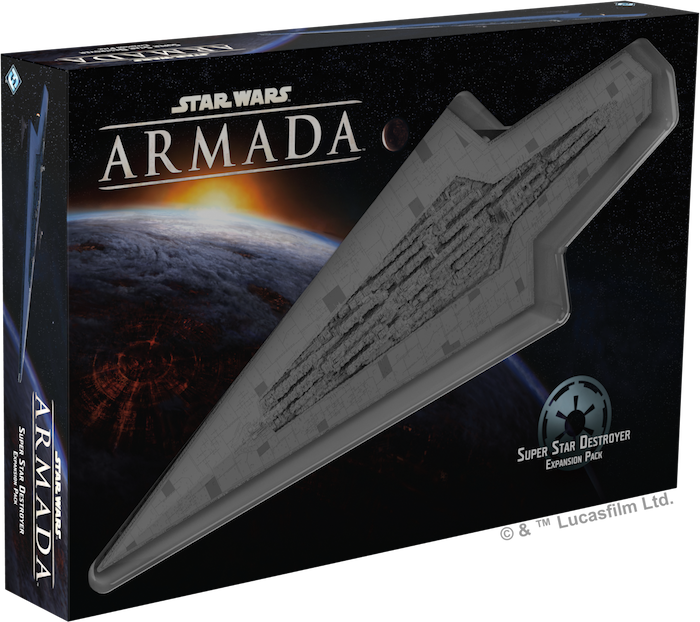 The Super Star Destroyer Expansion Pack arrives to swell the forces of the Galactic Empire with the first ship of an entirely new class—huge ships. The pre-painted, beautifully sculpted Super Star Destroyer miniature within this expansion is the largest miniature yet created by Fantasy Flight Games, measuring over 24 inches from tip to tip.

Of course, such a huge miniature serves as a stunning reminder of Imperial might on the battlefield—and it's also a fully functional warship that you can add to your Imperial fleets. With four unique ship sheets, an assortment of tokens, and twenty-four upgrade cards, including iconic commanders like Admiral Piett and Emperor Palpatine, any rival fleet will tremble to face the might of your onslaught.
Soooo are we going to get a Scale Model of the Death Star, too?