Slaanesh & the Ynarri Imminent, Titanicus & Underworld Reviews, Age of Sigmar, X-Wing, & RPG Tips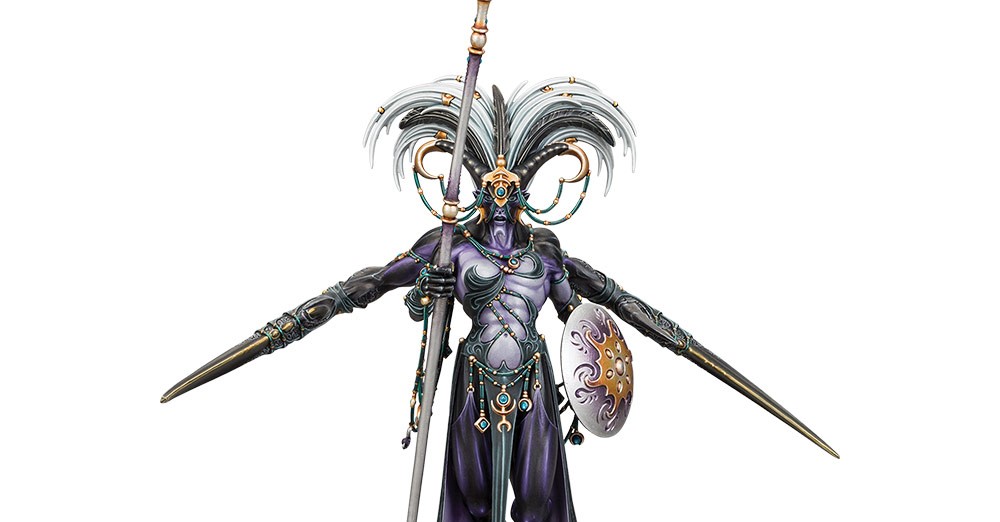 Slaanesh & the Ynarri are coming gamers, along with GW's new releases, RPG tips, FFG's latest & the top lists for Age of Sigmar and X-Wing!
There are two new Warbands coming to Warhammer Underworlds – and we're taking a look inside the boxes!
Everyone needs a little getaway now and then. Here's how you can help your players (or villains) bravely run away.
Fantasy Flight Games has a brand new Lord of the Rings Board Game out now and a new sourcebook for the Star Wars RPG Adventures!
Take a look at who's winning, losing and this week's top championship list in X-Wing – brought to you by BCP.
Adeptus Titanicus has a brand new expansion book – if you like running Knight Banners check this out!
Trazyn the Infinite has quite the collection of "items" in his collection. Take a look at what the ultimate collector has in his vaults.
Games Workshop has a whole new batch of items out for Pre-order this weekend! Get your new Adeptus Titanicus and Warbands for Underworlds!
Abhorrant Goul Kings on Royal Terrorgheists reign supreme again this week as we bring you the top championship list in Age of Sigmar – brought to you by BCP.
With the Ynnari due to be out sometime in May, we thought it was time to stand up in front of a brick wall, get some sweet bass licks going and ask, "what is the deal with the Ynnari?"
Next week Slaanesh followers throughout the Realms/Galaxy will be getting a hhost of new models, and a new character Daemon, Shalaxi Helbane. Come and see the secrets of Slaanesh!