---
In celebration of Pride month in conjunction with the 50th Anniversary of Stonewall, we're featuring an amazing group of Cosplayers who are using their creative abilities to celebrate the beauty and diversity of the LGBTQ+ Community. Join us as we take a sneak peek at the Pride Knights!
Strolling through Facebook this month, as is my want, I discovered a new cosplay artist that immediately caught my attention. Archer Inventive was not only was cognizant of social issues, but she also had a love of historical garb and costume builds. A magical combination. Her chain-link armor drew my attention, but what held me was her upcoming, teased project in celebration of the 50th anniversary of Stonewall. I was intrigued and slapped the like button so I could keep up with the project. I was NOT disappointed.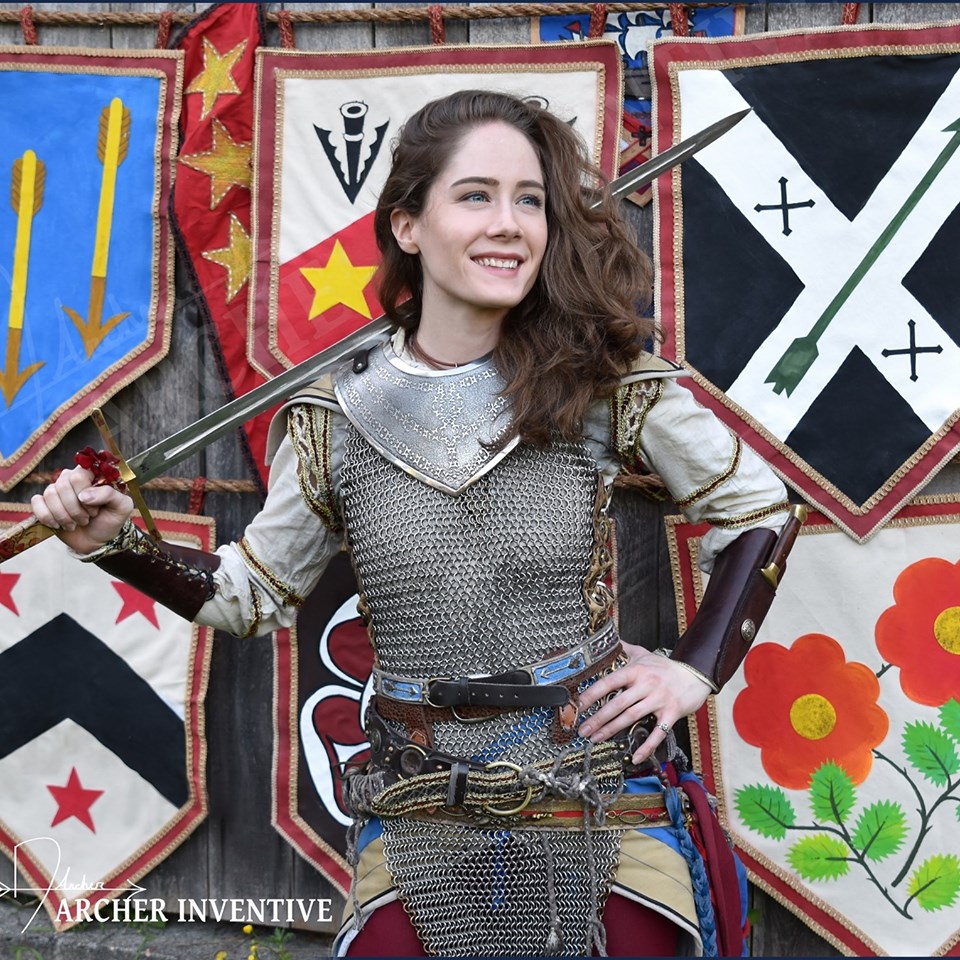 The Pride Knights Project was completely imagined and created by Archer Inventive. She carefully collected materials, constructed each garment, and hand chose and photographed each Knight herself. This concept was a special creative challenge for Archer Inventive as an Artist and Photographer, and we at BOLS are excited to share with you a few teaser images of Archer Inventive and her crew of Pride Knights… Rest assured- there is more to come.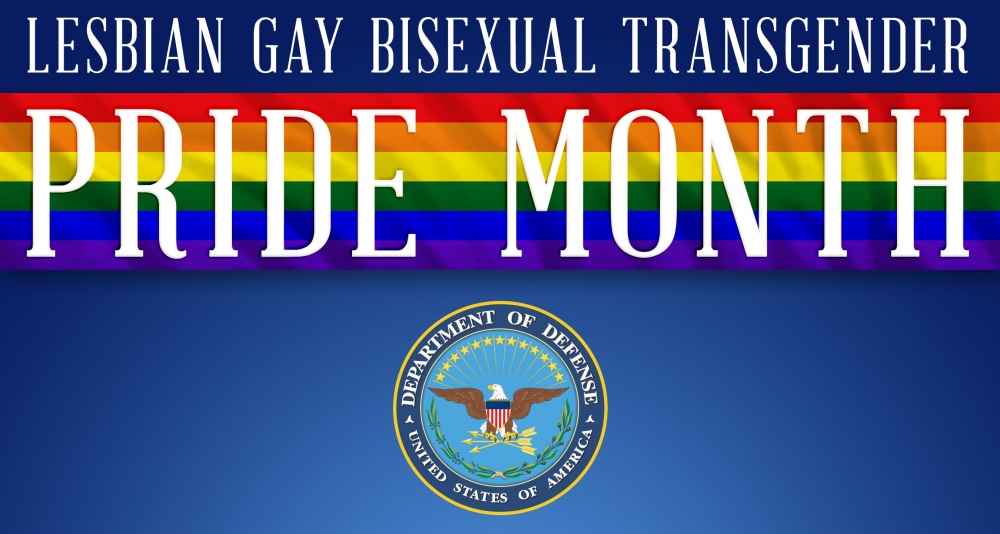 The Pride Knights
From Archer Inventive:
"Almost 50 years ago the family at Stonewall including Marsha P Johnson and Sylvia Rivera rebelled against an institution of repression and started a movement that would change the lives of millions.
We still have a long way to go, but with one foot in front of the other, we will march forward no matter the obstacles, because we've come too far to ever go back.
<3
Please donate to the Pride Foundation
I'd like to take this time to thank Abie Eke, Alex Sherwood, Calla Parmly, Dawn Vice, Josephine Chang, Lexi the First, Rae, Taze Campbell, Xero Nazarova, and Zach Cordisco for helping me make The Knights of Pride Project a reality. I couldn't more grateful or thank them enough for their laughter and support. It means the absolute world."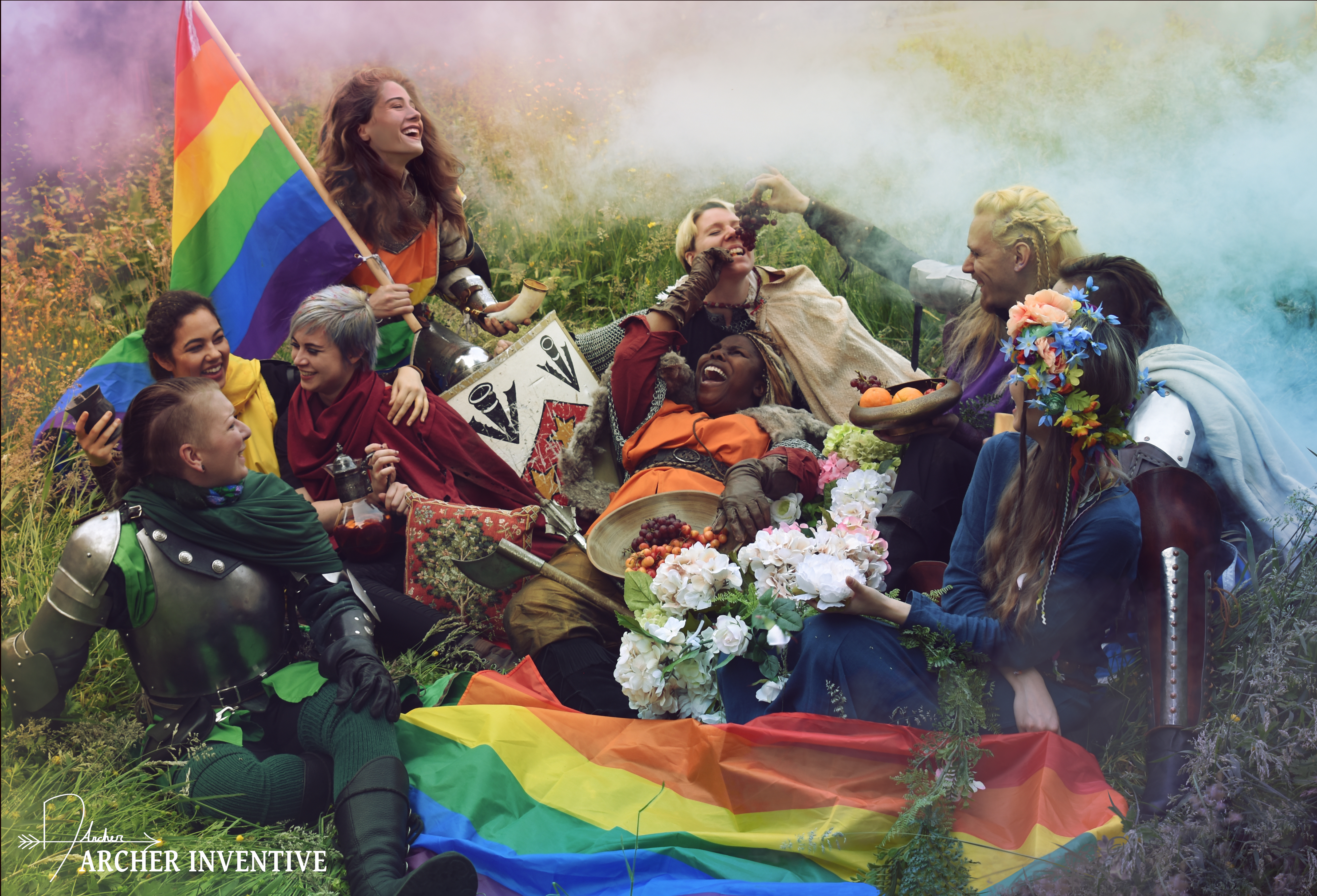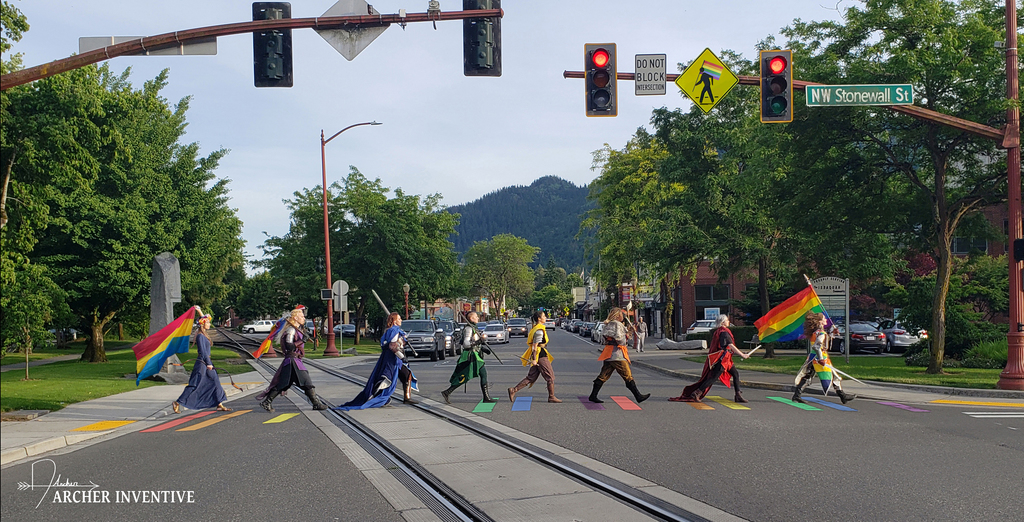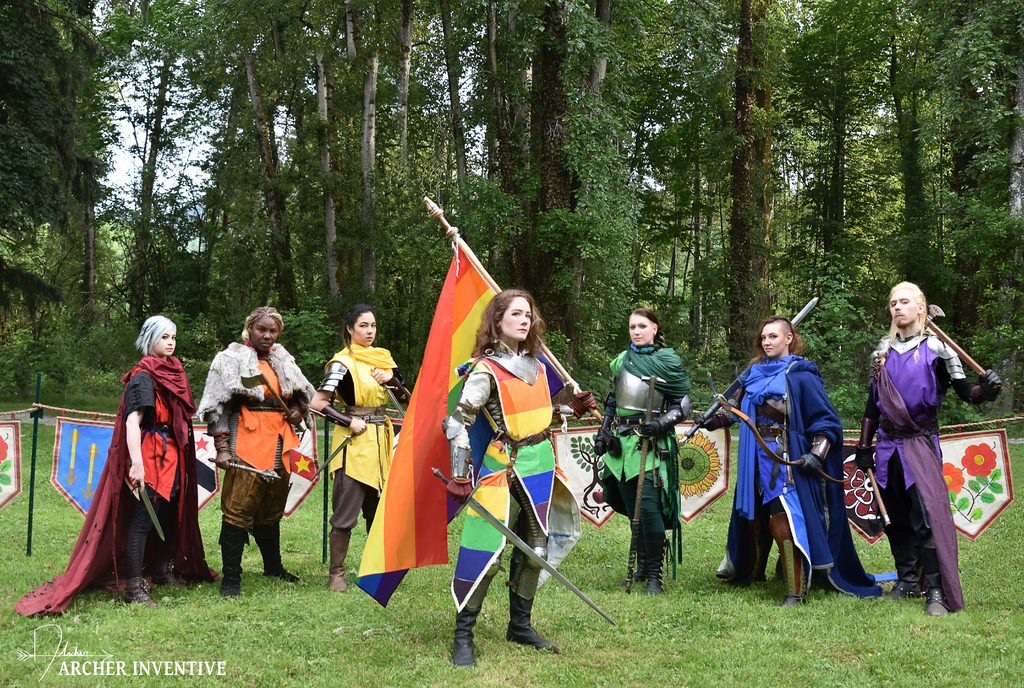 ~Join us next week for more Cosplay! Coverage~
Have a Cosplay question you would like Mayhem's Muse to answer?  Know a Cosplayer you'd like to see featured? Send an email here!