Let's talk about which faction, Chaos or Imperial, has the best soup these days.
With the release of the new Chaos Knight's Codex, the forces of the Dark Gods have gained another powerful potential ingredient in their soup.  Like it or not, soup is a major factor in the current meta, with soup lists consistently doing better than mono-Codex lists. Currently, the main soup faction is Imperial, who has the biggest roster to draw from. Aeldari seem to have had their day in the sun, but like their race as a whole, that has faded. Tyranid soup never really took off. Lastly, we've got Chaos soup – a faction that's been an off-again, on-again player this edition. 2019 has however been an outstanding year for Chaos, and the faction is in a better place than it's been in years with the release of their newest book. Let's take a look at who has the better soup now: Chaos or Imperial?
Garnishes: Comparing Knights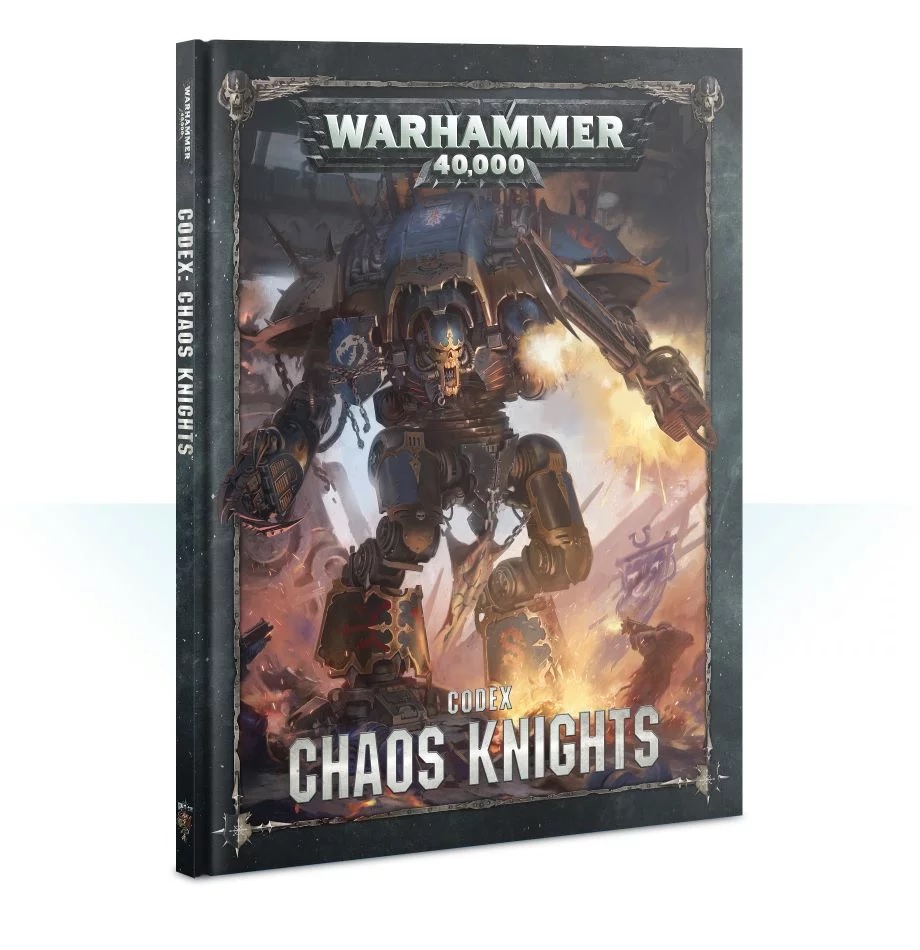 Knights form a major part of the soup for both factions. But who has better knights?  While Imperial Knights, and lists built around them, had dominated the game for months that trend had already begun to wane well before the arrival of the new bad boys. Both Knight books are very similar, with the factions getting access to almost all the same things. The Chaos book is a little more close combat oriented and the loyalists a bit more shooting. The Imperials arguably have better houses, with Raven being a real standout. On the other hand, the Chaos unique knights (The Descrator/Rampager) are better than the Imperial Knight Preceptor. Chaos also has a little more flexibility in how they build Knights. For example, they can take a dual rapid-fire battle cannon knight. Overall, while it's close, I think the Chaos Knight Book is better. WINNER: CHAOS
The Meat: Comparing Marines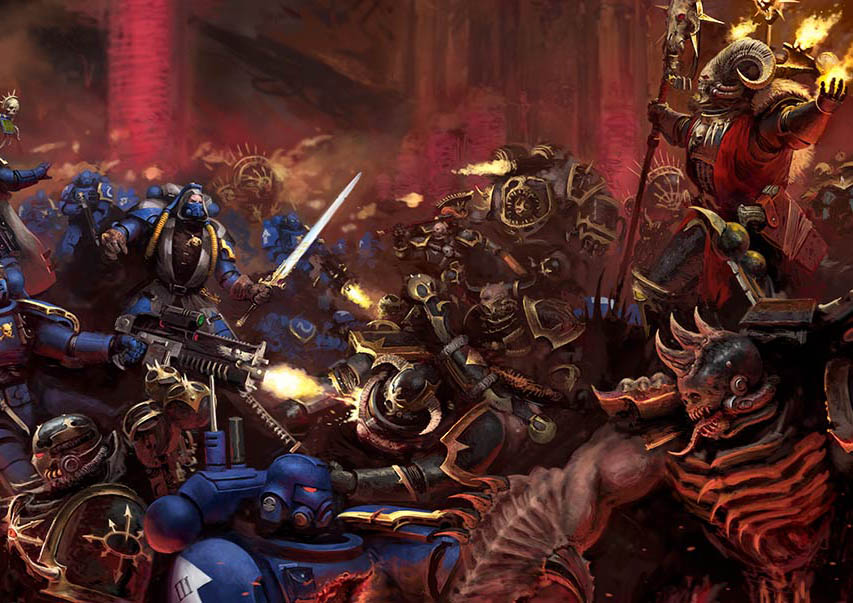 Loyalist Marines have a massive roster and access to some great units. But I think it's clear, especially in a post Vigilus World, Choas Marines are a better army right now. Realistically Loyalist Marines have a handful of competitive units – Smash Captains, Scouts, Guilliman. Chaos has a massive list, with even basic Chaos Space Marines filling a role these days. Chaos Marines, of various stripes, also have accesses to a far better array of psychic powers, blowing Loyalists out of the water. Overall it really isn't much of a comparison and in the middle tier units Chaos Reigns. WINNER: CHAOS
The Potatoes: Comparing Elite Units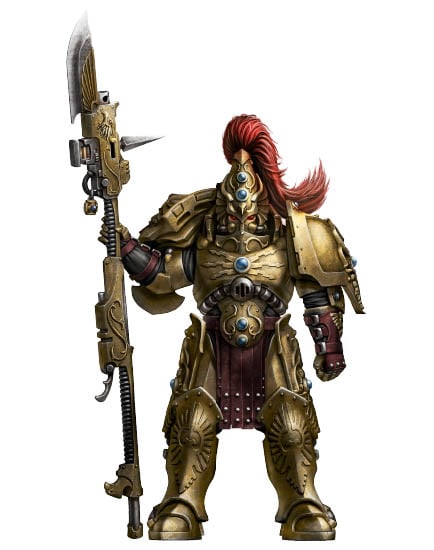 While Chaos might rule the mid-tier, they don't really have a ton of ability to compete at the elite end of things. The Custodes remain a powerful part of Imperial soup and a strong army, especially if you add in Forgeworld units. Chaos doesn't really have a direct counter to them. While they've got some power elite units, nothing really stacks up to the Golden Boys. This isn't just an area in which Imperials win; it's one in which Chaos can't even compete. WINNER: IMPERIUM
The Base: Comparing The Cheap Units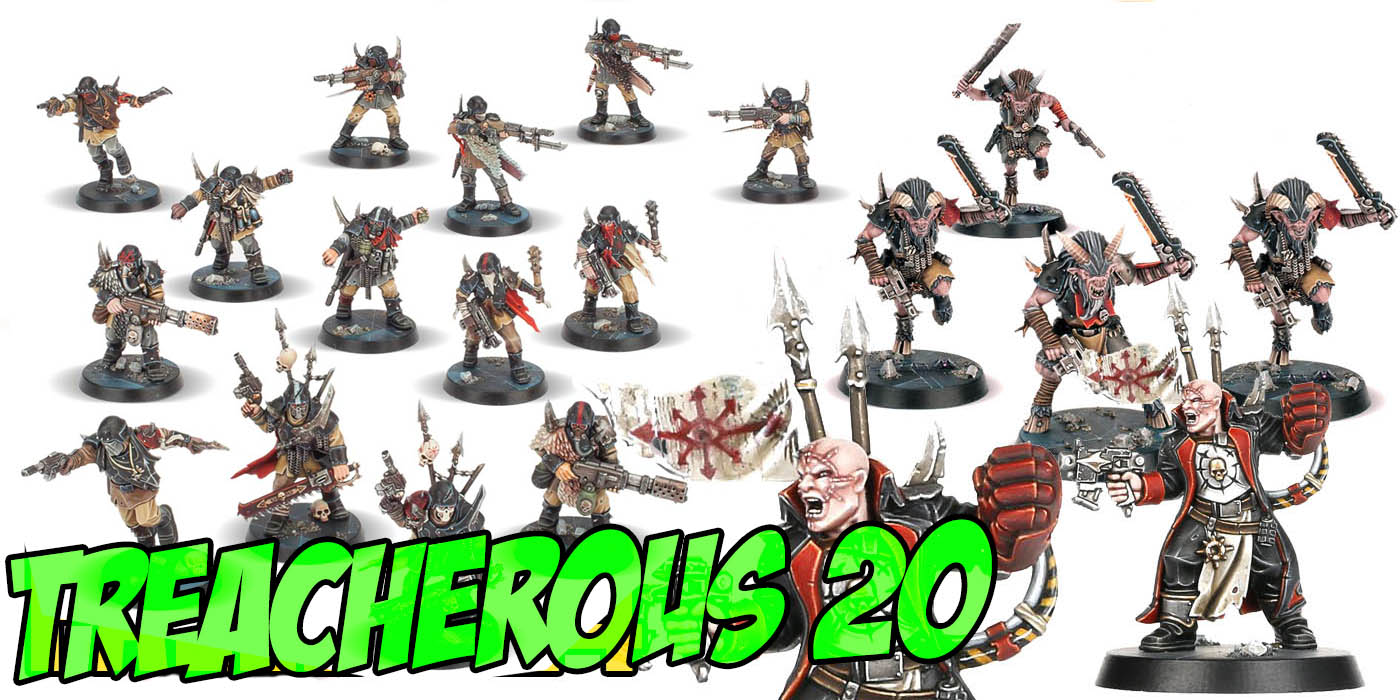 Both factions have access to some cheap battalion detachments. The Imperials have the dirt cheap and useful Loyal 32, and the more expensive combo of Blood Angels scouts and Smash Captains.  Chaos has their own versions, the new Treacherous 20, some cheap power Daemon Battalions, Cheap Red Corsairs battalions for extra CP, and if you want to delve into Forgeworld, a traitor version of the Loyal 32. While all of these are good, none really beats the Loyal 32. This battalion is one of the best bangs for your buck options in the game. It's not only one of the cheapest battalions, but it can put out 120 lasgun shots or get around 60 s4 close combat attacks. It puts bodies on the table and can grab objectives, and it scales really well. No other cheap battalion beats it, though some are more powerful.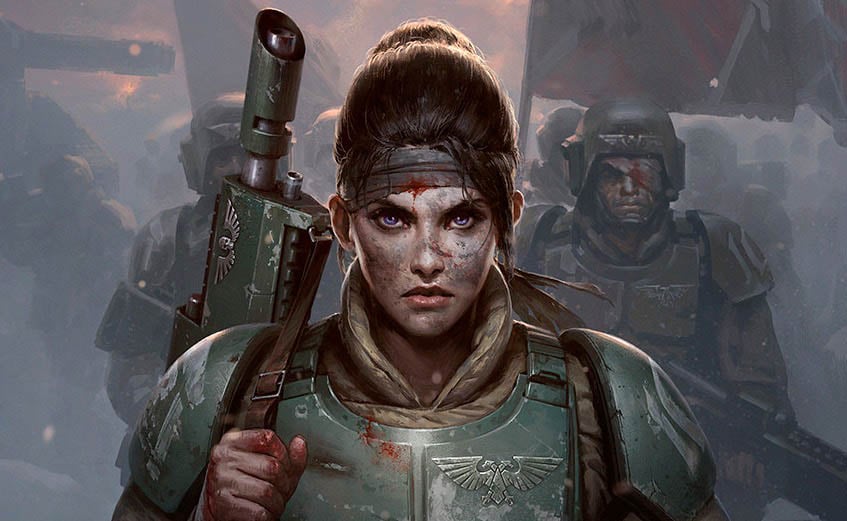 When it comes to other cheap units, both have some good options. Chaos Daemons bring a lot to the table. Cultists have been nerfed a lot but still have a place. Tzanagors are pretty crazy. However, the Imperial side has pretty much the whole Astra Militarum. The AM book is probably the strongest stand-alone book in the game, with an amazing arsenal of combos and options. Down here at the bottom and with cheap units, the Imperial has the upper hand. WINNER: IMPERIUM
The Broth: Comparing Synergy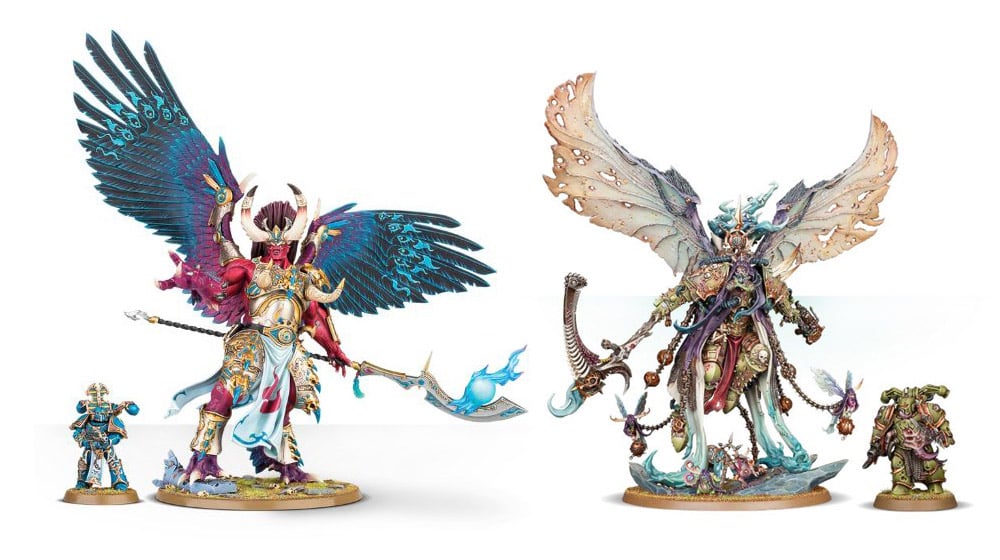 The last thing to talk about is how well the soup works together, and what kind of synergy they have. I think Chaos has a pretty clear upper hand here. Chaos has a TON of synergy across books. In particular, the daemon keyword shows up on units from many books and allows for a ton of cross codex buffing. Chaos armies are often all about stacking those buffs to turn something OK into something crazy.
Imperial units, on the other hand, don't have as much synergy. Their codices tend to be more self-contained. Even their sub-factions do. They have a handful of abilities that effect "Imperium" units, allowing for some synergy and combos, but they are rare. Often time when they show up, they are lesser versions of what the faction gets. WINNER: CHAOS
The Verdict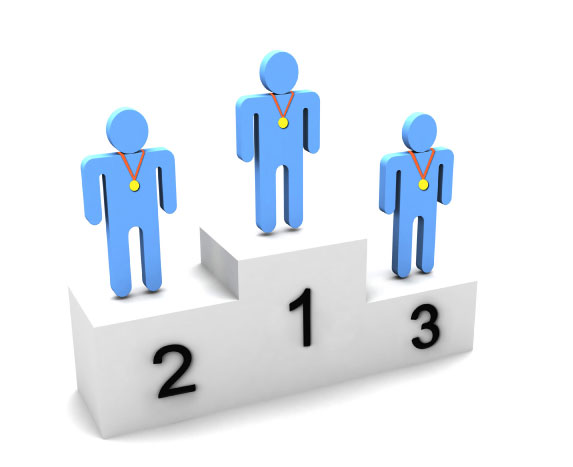 Putting it all together, we can see two power soup factions that are on somewhat even ground. The Chaos faction is a little more homogeneous and allows for more synergy. It's like a nice smooth blended soup, carrot or cream of mushroom. Very consistent and you almost can't tell the individual components apart. Imperial soup is more chunky, the detachments stand out, like a hearty vegetable stew, you can see all the parts, but they work together. With the latest additions, Chaos has come a long way and can challenge Imperial soup. However, I think Imperial soup remains the more powerful option for now. It has a bigger roster to pull from, and units like the Custodes that Chaos has no real counterpart for. More importantly, Astra Militarum remains one of the best armies in the game, and are really the perfect base to build any soup list with. Unless Chaos ever gets a similar army; however, this verdict might change.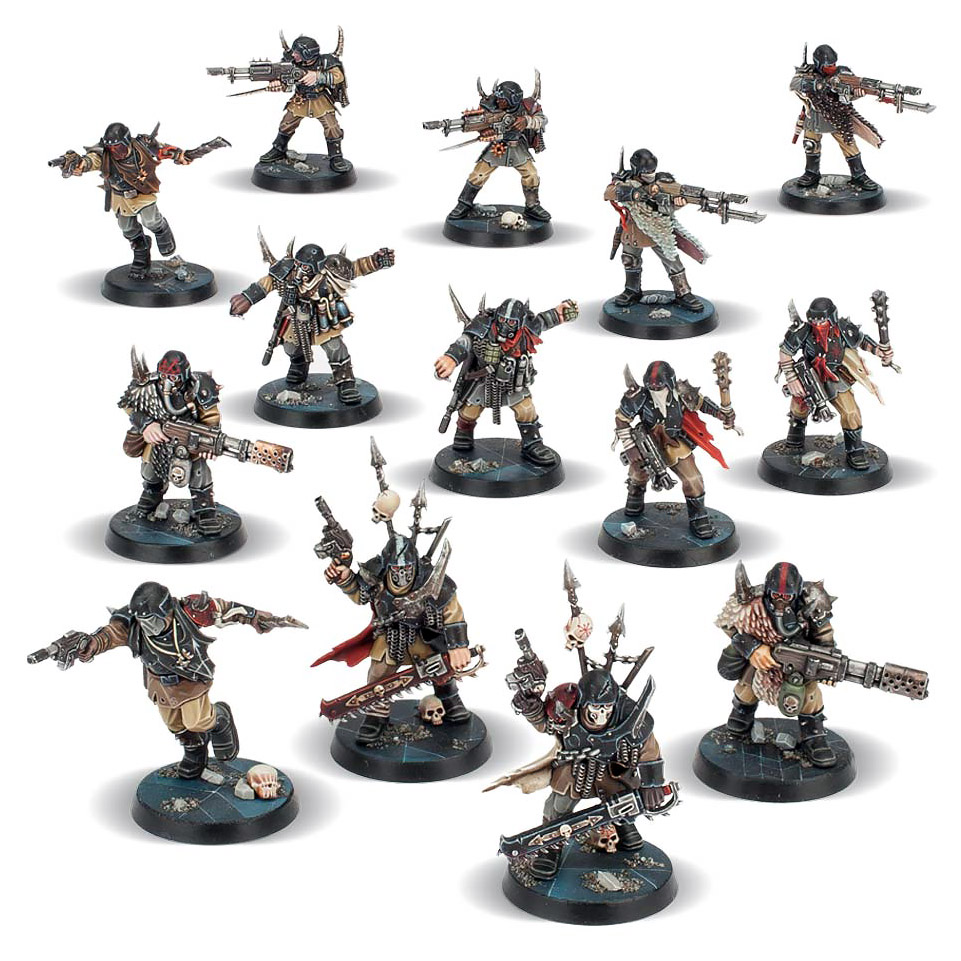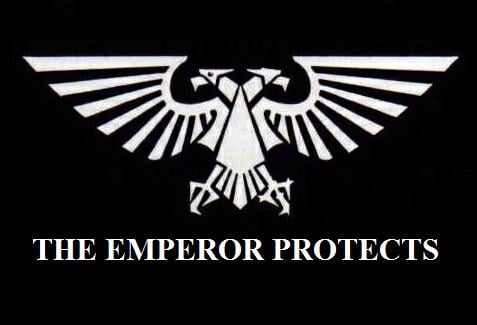 Let us know who you think has the best soup, down in the comments!  Are you a Campbells or Progresso kind of player?