High-level combats in Dungeons and Dragons go one of two ways: over in two rounds, or knock-down drag out slog. Here's how to turn the latter into the former.
Dealing with powerful opponents can be tricky. It's hard enough to fight a band of orcs–harder still to take on a legion of devils led by a burning, fallen angel, now an archduke of one of the Nine Hells. The key part is dealing with the legion of devils and the burning, fallen angel. If you were just fighting the angel that'd be one thing–gone are the days when fighting a single powerful creature was a challenge. Even if the monster is a much higher CR than the party's level, fighting a single powerful enemy isn't that difficult in the grand scheme of things.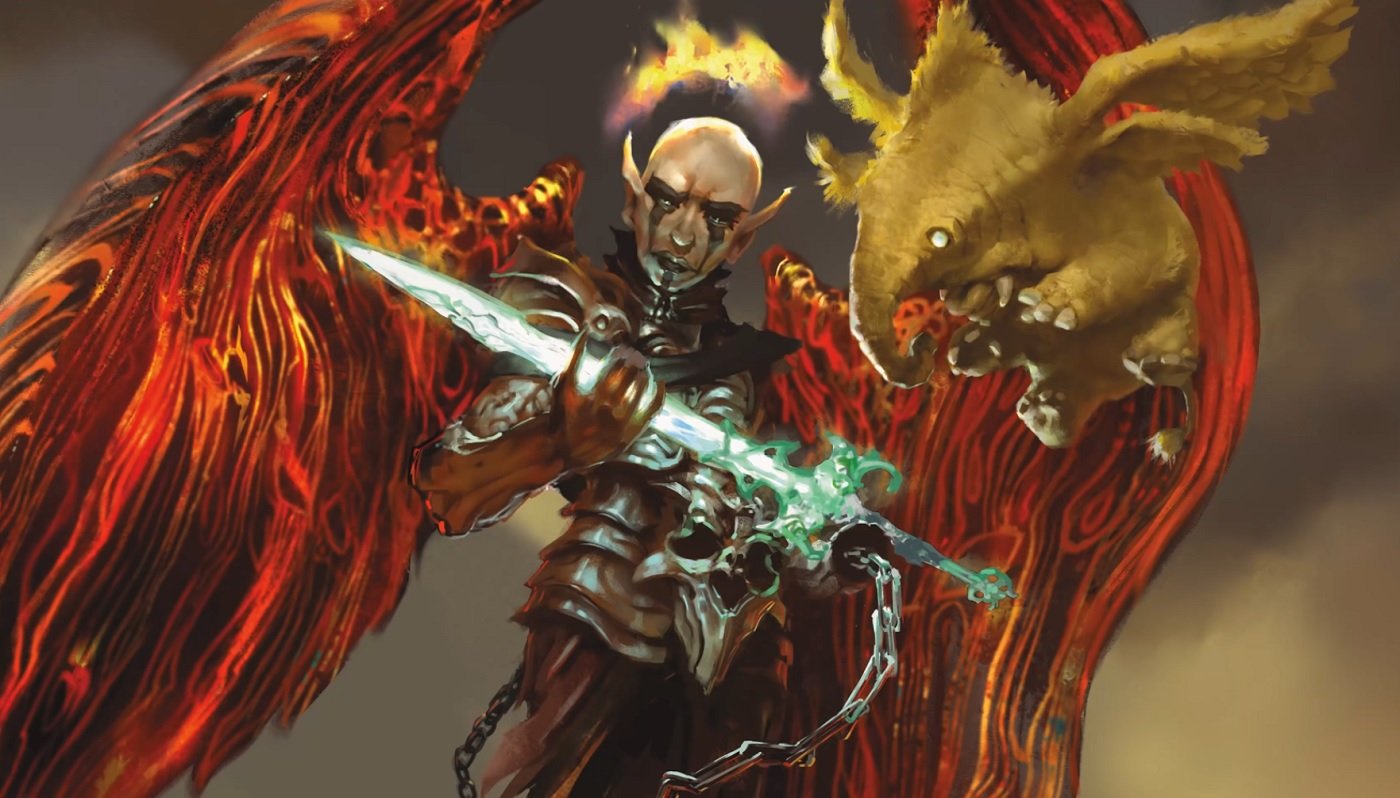 But if your DM is all about designing challenging encounters, where you're fighting multiple enemies, in waves no less, who had the gall to show up after you've expended some of your precious resources, ramping up the tension–or dealing with traps or lair actions on top of the multiple powerful creatures–then it can get a little harrowing. Especially since balance can often be swingy in 5th Edition.
Here are a few quick tips to give you an edge in dealing with your opponents. First things first, see how you can even the odds in your favor by removing an enemy from the fight.
That Spell's Victory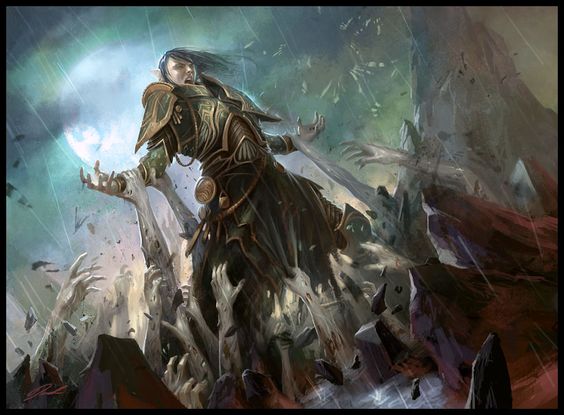 Perhaps the most obvious choice here are control spells. These are spells that are designed to take a single target out of the fight–things like Confusion or Hold Monster or Banishment can easily turn the tide of battle. They're a little swingy, because they will all grant your target a save–but a Banishment applied on the right target can keep a well-protected and hard-hitting fighter out of the fight until your party's dealt with the rest of the encounter, or lock down a spellcaster while you chew through their meatshields.
The ultimate denial spell is Force Cage, which can instantly and without giving a save, shut down a single target that can fit into a 20′ cube, locking them behind a cage they can't escape from without magical means (and even then it's pretty hard). Or if you prefer a more permanent form of control, spells like Power Word Kill and the like are more permanent versions of this–but they often have a hit point limit, and the higher up you go, the more hit points enemies tend to have. The trick is making sure your spell lands.
Plausible Deniability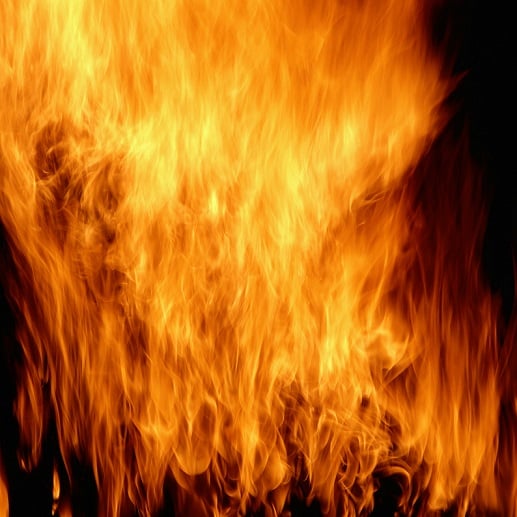 Or if you can't outright shut down your opponent, you can deny them their solid footing. If the enemy is a hard hitting melee beast, punish them for showing up. Or if they're a caster with an excellent defensive position, discourage them from staying in cover with an area denial spell. Wall of Flame is the iconic example of an area denial spell. It's literally fire and forget: and creatures that approach one side of it take 5d8 damage just for playing.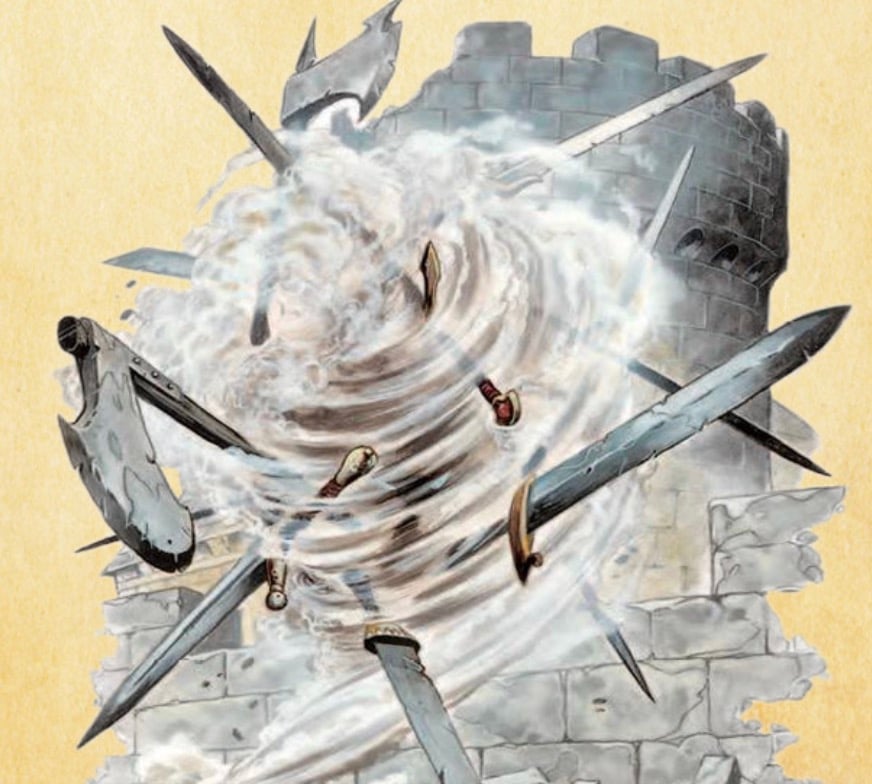 Clerics have a ton of options like these–Guards and Wards and Spiritual Guardians are all great examples of area denial spells. Same goes for spells that change the environment, spells like Spike Growth or Entangle are a great way to discourage an enemy from entering a spot while you kill the enemy you've cornered. And a spell that requires your enemy to save every round is a great way to burn through those legendary resistances.
Show Some Restraint
If you don't have magic, there are still plenty of ways you can lock down a creature. Fighters or Barbarians, in particular, can be particularly effective at grappling foes and keeping them in one place, making them a part of only one fight. For added effectiveness your party can support you by casting a spell like Enlarge/Reduce, or Enhance Ability to give you advantage. Then you can position your foe wherever you need–near one of those area denial hazards, for instance.
Get yourself the Sentinel feat
Support Each Other
Whatever your tactics are, make sure that your party is focusing their efforts. Target a single enemy and don't stop until they're locked down or dead, then move on to the next. Have a plan to make sure those crucial spells land. Set up your rogue for success when you leave an enemy at a disadvantage. Spend a little time buffing your party–if you're fighting a fire mage, toss out a resistance or a bless to help keep your party in the fight as long as possible.
No Dying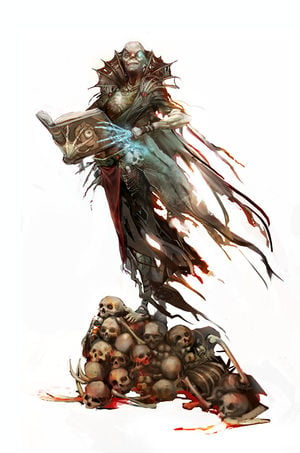 Not exactly what I meant…
Remember, damage doesn't matter until a creature is dead, and that sword swings both ways. You fight just as good whether you have 1 hp left or 100. So don't waste too much time on healing spells until your party starts dropping. If you want to shore up your defenses against that, Death Ward is a rarely-seen one that can come through in surprisingly clutch scenarios. It lets you stay at 1hp the first time you'd drop to 0 or less or survive an instant death effect once in an 8 hour period. All without requiring concentration.
Other contingency spells (healing spirit, for instance) can help keep you in the fight while your enemies grind themselves out of abilities. The best way to maximize efficiency here is to combine it with perhaps my favorite tactic for dealing with a powerful enemy:
Run Away
It's the last thing your DM will be expecting. When the fight starts, give it a round, maybe two–then book it. Either flee, or teleport away, or reveal that you were somehow in disguise and elsewhere the whole time. The best way to win is to not be fighting the encounter in the first place.
Happy adventuring!