It's time to get inked! A new Unearthed Arcana unveils new magical tattoos. How do they work? Do you lose Charisma for a "tribal" tattoo? Come find out!
The newest batch of Unearthed Arcana introduced a big new batch of spells, which we've looked at here, and a new system for magic items that's only skin deep. That's because we're talking about magic tattoos. In a nutshell, these are new magic items that you can add to your character, and they're a departure from the normal magic item rules for D&D.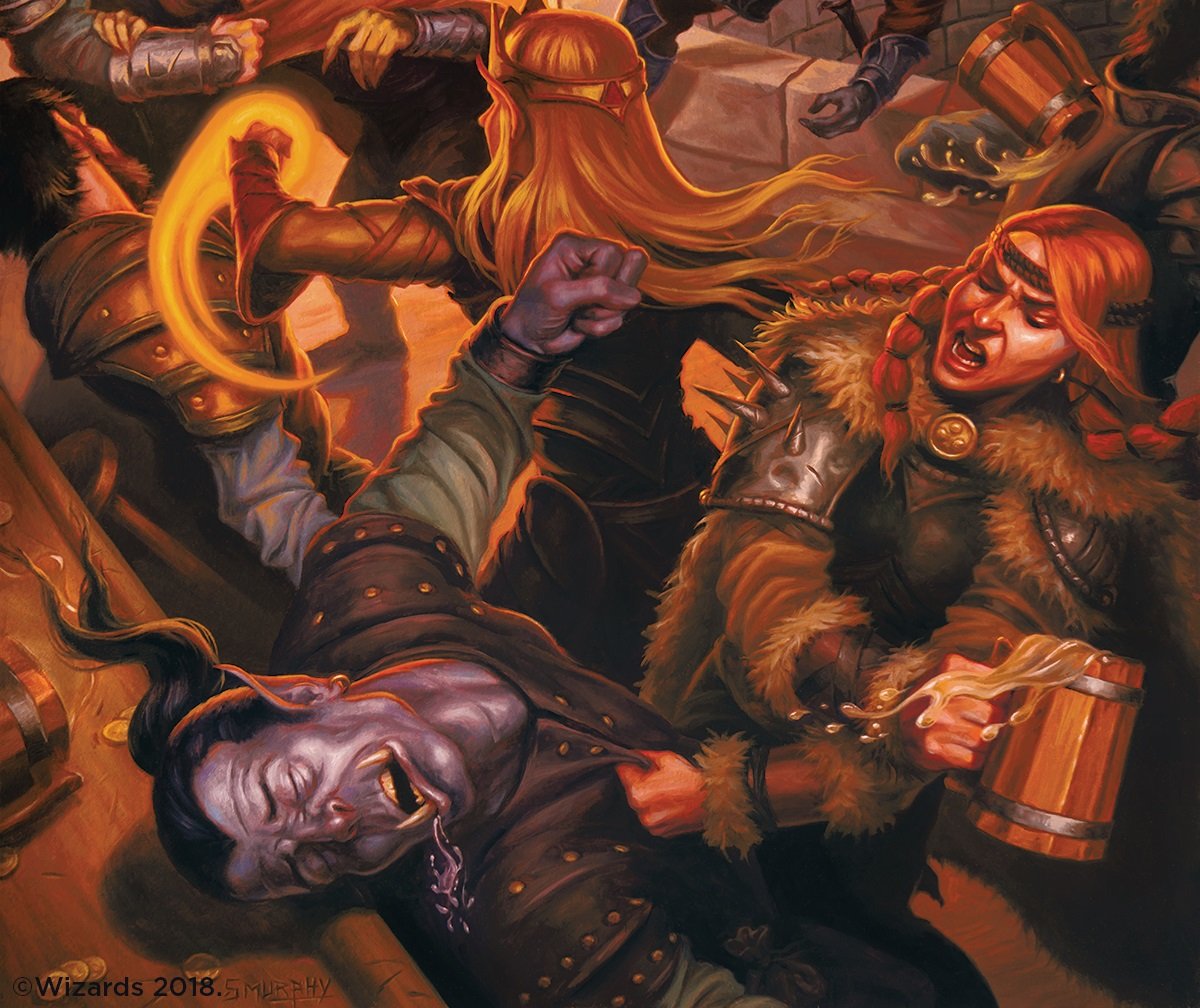 These don't have a given shape or pattern. They all have suggested guidelines for how they might be constructed, but these require you to think about what your character is getting tattooed on. And depending on how powerful the tattoo is, you could get inked a little–or a lot.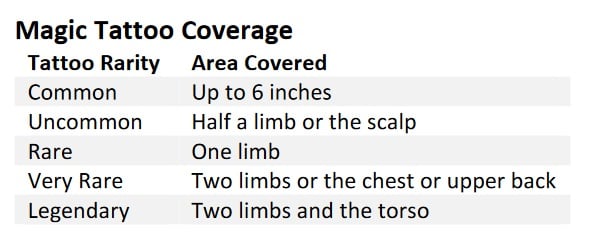 But, aside from those changes, they work a lot like magic items. They're permanent buffs, and most require attunement, so you're committing a fair amount to getting them. But you're not committing as much as you think because you can have multiple magic tattoos, they just all count as a single item:
To attune to this item, you hold the needle to your skin where you want the tattoo to appear, pressing the needle there throughout the attunement process. When the attunement is complete, the needle turns into the ink that becomes the tattoo, which appears on the skin. If you have multiple magic tattoos, they count as a single item with regard to the number of magic items you can attune to.

If your attunement to the tattoo ends, the tattoo vanishes, and the needle reappears in the closest unoccupied space to you.
Now, a couple things here: 1) it is a crying shame that they made it a magic needle, because there is a cool scene of players actually having to go and get tattooed from someone who knows what they're doing. It diverges from the usual "magic items are laying around everywhere" pattern for other magic items. Which is good, given that tattoos are as much about the ritual of getting it as they are having the design.
2) It does make getting rid of that regrettable tattoo you found at 1st level a whole lot easier. Let's take a look at the tattoos.
Absorbing Tattoo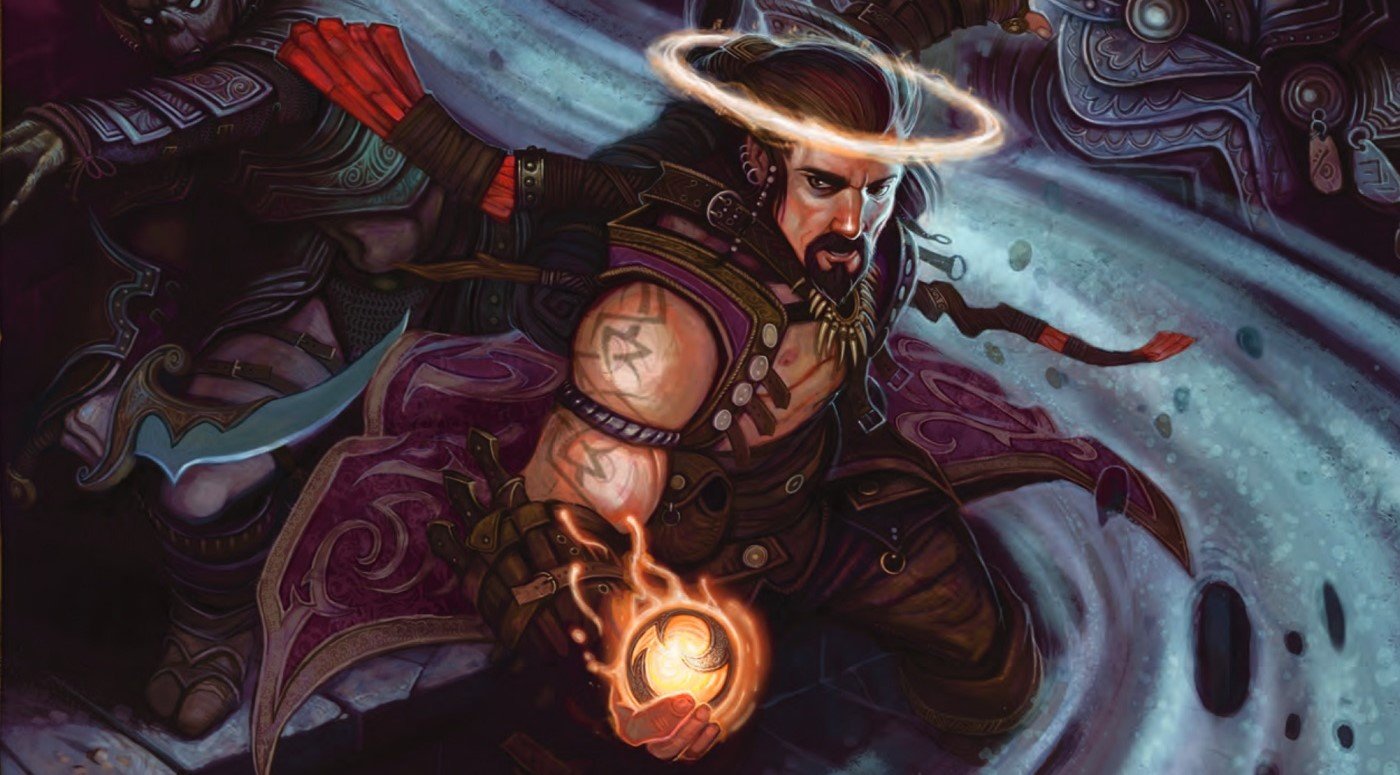 Incorporating designs that "emphasize one color more than others" this tattoo gives you resistance to a specific type of energy damage, including potentially Force damage, making this one of the few ways to resist that type of damage. Additionally, you gain a once per day reaction that allows you to absorb damage, gaining immunity to the specified type, and regaining half the damage you would have taken as hit points instead.
This is a very rare tattoo, so we're talking chest, sleeves, or upper back.
Barrier Tattoo
This tattoo depicts protective imagery, and grants you an armor class depending on how rare the tattoo is. It comes in three flavors, mirroring light, medium, and heavy armor:
12 + Dex Mod
15 + Dex Mod (max of +2)
18
Just a reminder, this doesn't stack with other ways of determining your AC, so monks and barbarians can't cheat their way into stratospheric ACs.
Coiling Grasp Tattoo
Full of intertwining designs, this tattoo can come up off of your skin, becoming like inky tendrils that you can use to grapple creatures up to 15 feet away, dealing 3d6 Force Damage in the process.
Eldritch Claw Tattoo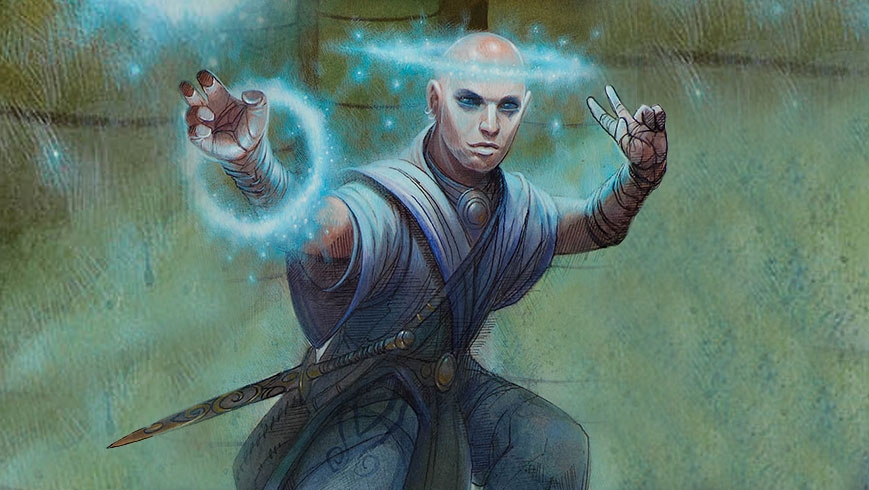 This tattoo could be a claw, or "clawlike shapes" and it gives brawlers who aren't 6th level monks a perfect way to overcome damage resistance, by counting as magic weapons, as well as dealing extra damage, granting a +1 bonus to attack and damage rolls with unarmed strikes.
Additionally, you can empower the tattoo for a minute, sending you into overdrive–your melee attacks gain a 30 foot reach and deal an extra 1d6 force damage. Sure it's once per day, but that's pretty spicy. And it's only half a limb or your scalp, so you can get real creative with the design!
Blood Fury Tattoo
As the name suggests, this tattoo is all about pretending to be a barbarian. You can score a crit on a 19 or 20, those crits do 4d6 extra necrotic damage, and you gain temporary hit points equal to the damage dealt. And whenever you are damaged, you can use your reaction to make a melee attack with advantage.
This is a melee fighter's dream. It is legendary, though, so you'll be tattooed all over your torso and on two limbs of your choice, and since this tattoo is all about having fury in its forms and colors, that's a lot of angry tiger tattoo.
Illuminator's Tattoo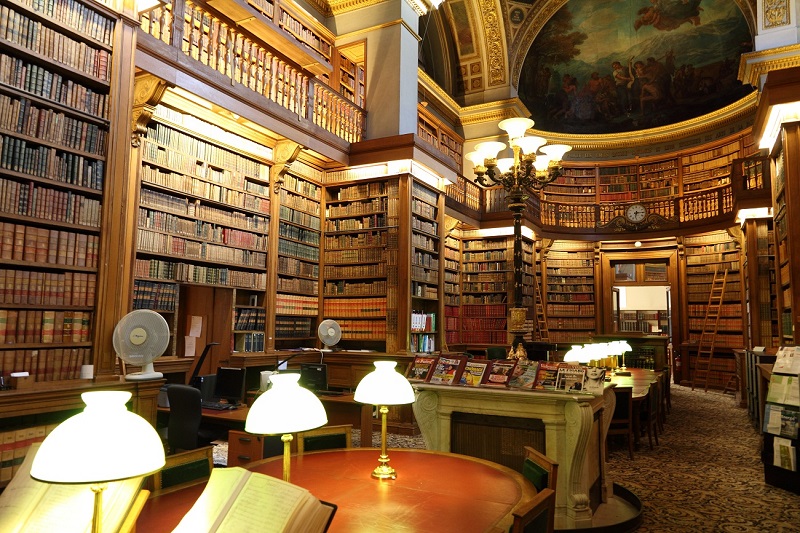 Are you an English major? If so you probably have this tattoo in real life already–featuring calligraphy, images of writing implements or books and the like, this tattoo lets you write with your fingertip as though it were a pen that never runs out of ink.
You can also, once per day, touch a piece of writing up to a page in length and designate a creature whose name you know. The writing then becomes invisible to everyone other than you and the named creature for the next 24 hours–this is the perfect plot device. Give it to a villain and fool your PCs into thinking they've uncovered something, only for it to vanish (and reappear later when no one is looking).
It's a common tattoo, so it only takes about six inches of space anywhere on your body, because there's no way English majors could handle anything more.
Lifewell Tattoo
As the name suggests, this is all about protecting your life. You gain resistance to necrotic damage, and once per day gain the benefit of a Death Ward that automatically revives you to 1 hit point when you would otherwise be dropped to 0 hit points.
Ghost Step Tattoo
Do you like tattoos with a slight fade/blur effect? If so, this one might be for you. With three charges, you can use this ghost tattoo as a bonus action to become incorporeal until the end of your next turn (1 charge per use) which gives you resistance to nonmagical damage, immunity to being grappled or restrained, and the ability to move through creatures and solid objects as though they were difficult terrain.
Masquerade Tattoo
This is the cool magic tattoo that you can reshape into whatever you want. It can be as small as a copper piece, or cover your whole body with intricate details. You can spend a bonus action to move it wherever you want, and change its appearance, though it is always obviously a tattoo. A fan artist's dream.
Additionally once per day you can use the spell to cast Disguise Self.
Spellwrought Tattoo
These are temporary tattoos, so to speak. Each spellwrought tattoo contains a single spell of up to 5th level. Once you're tattooed you can cast the spell it contains once, requiring no material components.
Once the spell ends the tattoo vanishes. Kinda like a magical scroll.
Shadowfell Brand Tattoo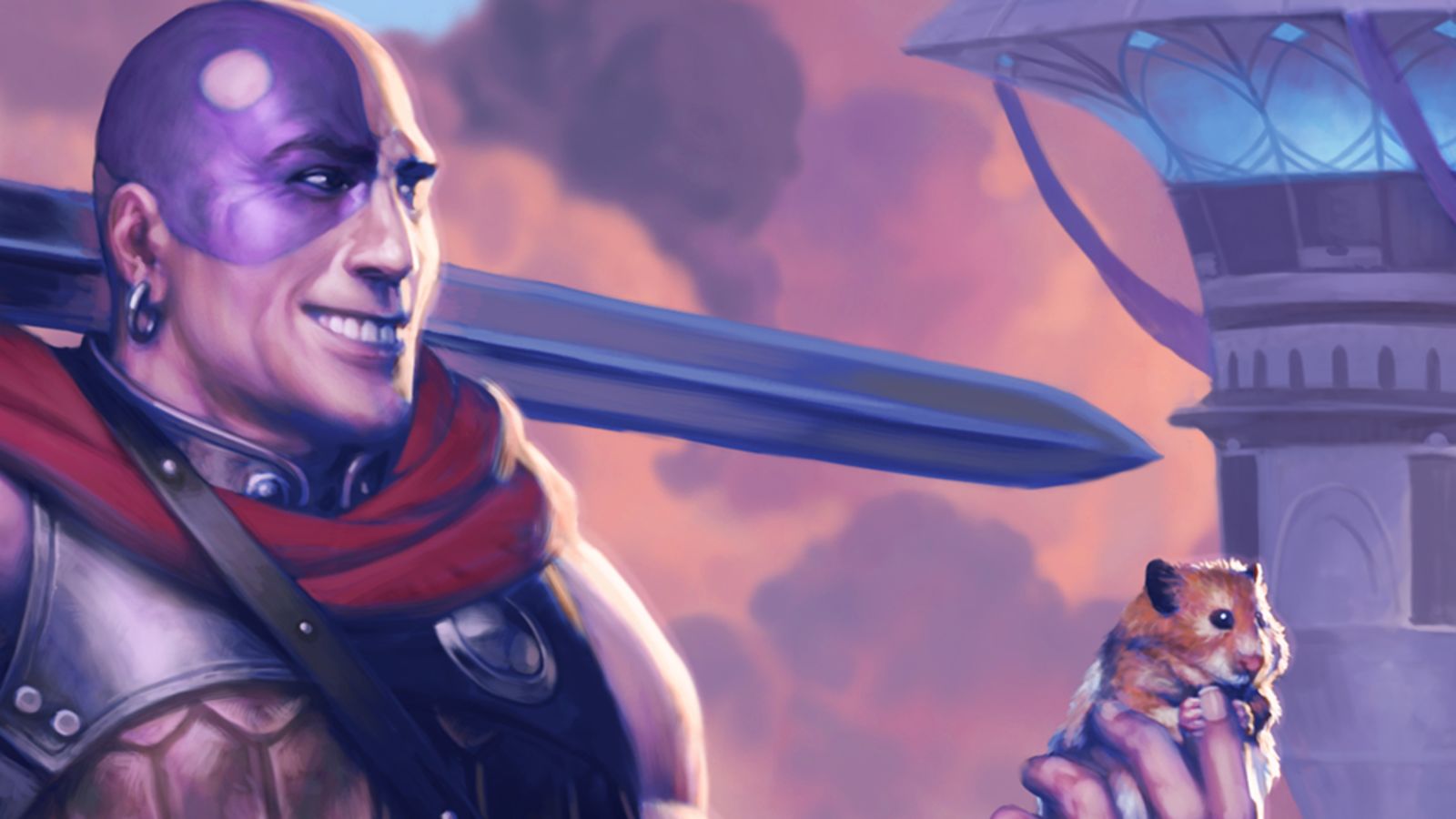 A tattoo for brooding edgelords, this tattoo is dark and abstract and dark. You wouldn't understand it if you hadn't been through it. But you gain advantage on your Stealth checks, and once per day you can use your reaction to become shadowy and insubstantial and only take half damage from a single instance.
Happy Adventuring!