We've got another Primaris Space Marine Tank that is coming to replace a classic – what does mean and which tank is next? Let's chat.
Over the weekend, Games Workshop revealed the new Primaris Gladiator and it's three variants. It's going to be the Predator replacement for the Primaris Marines:
"Based on the chassis of the Impulsor, the Gladiator is a fast, flexible battle tank that provides deadly fire support in any chosen flavour you wish."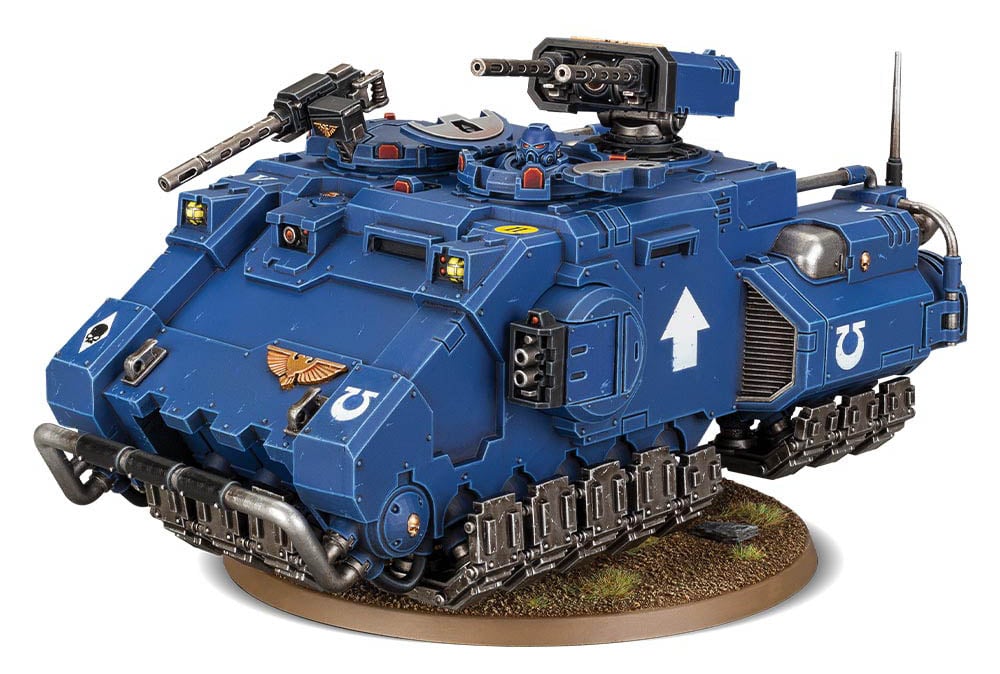 The Impulsor – The basic transport for the Primaris Space Marines
Three Variants
Gladiator Lancer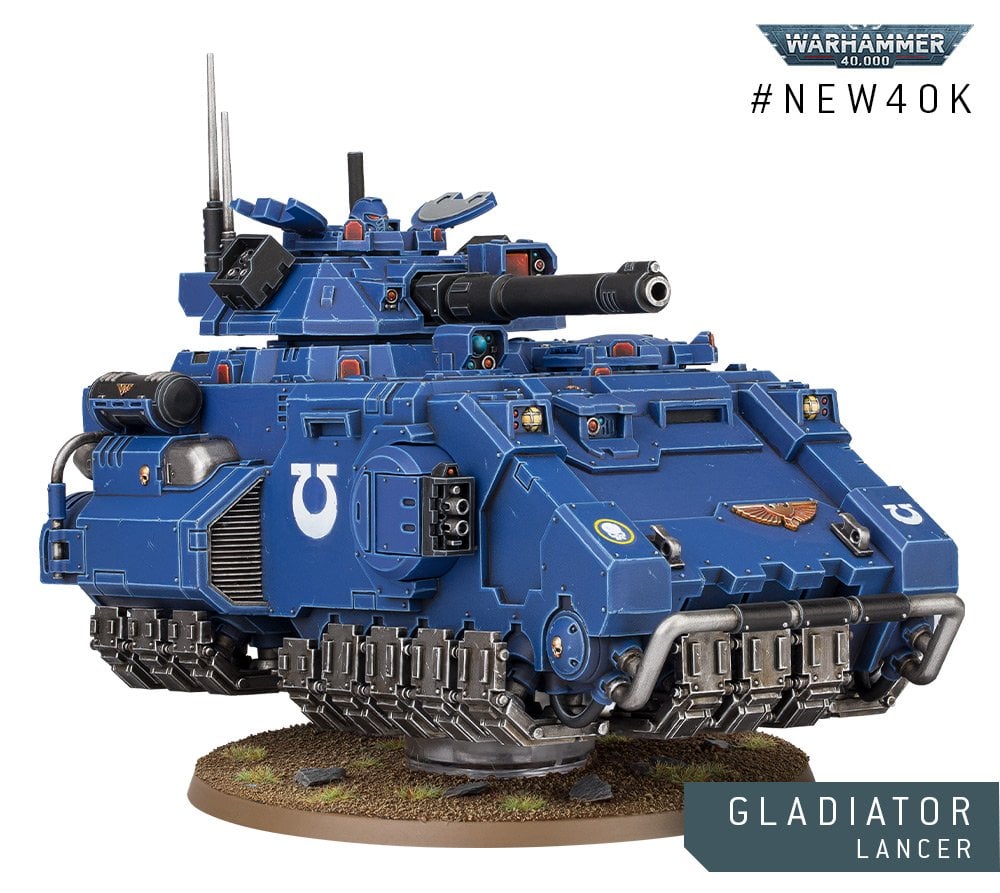 Described as an "anti-tank sniper" the Lancer appears to have a similar main cannon to the Repulsor Executioner. If we had to guess, it's probably the same Heavy laser destroyer as the turret and barrel look very close – but slightly smaller.
Gladiator Reaper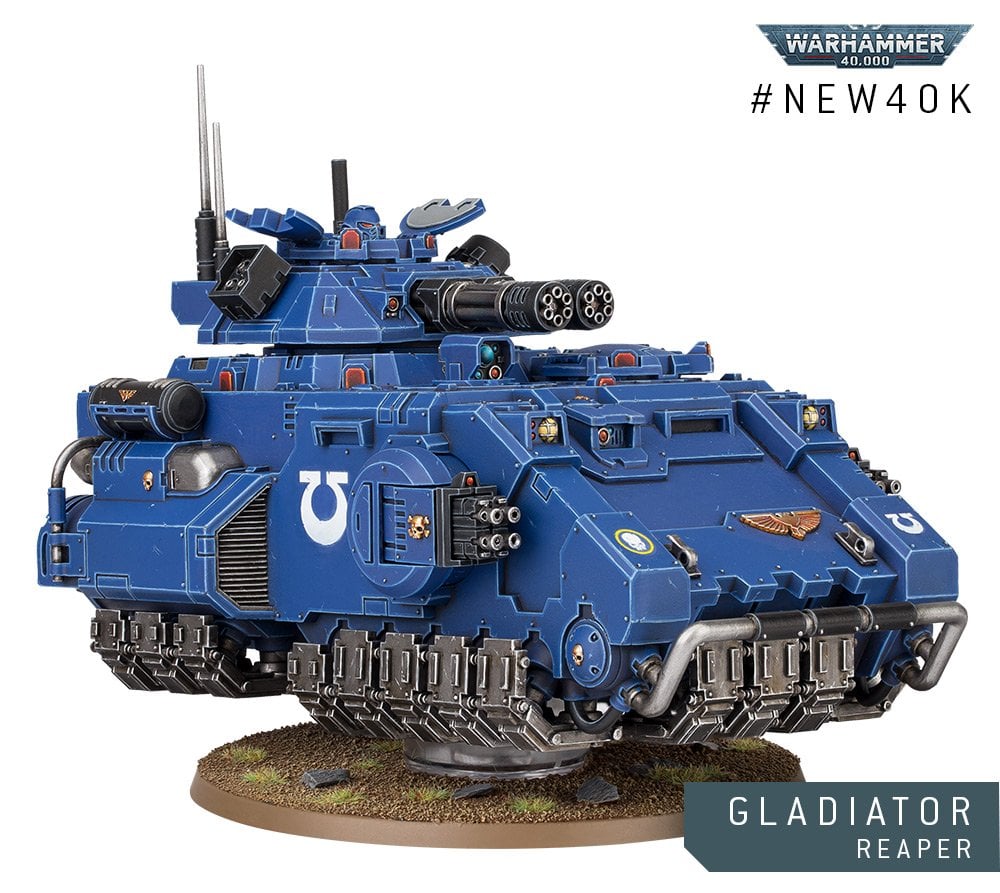 Are you worried about lots of infantry? Well then the Gladiator Reaper is the one for you. Armed with tempest bolters and a twin heavy onslaught gatling cannon, this thing is going to send a wall of lead down range with a fury!
Gladiator Valiant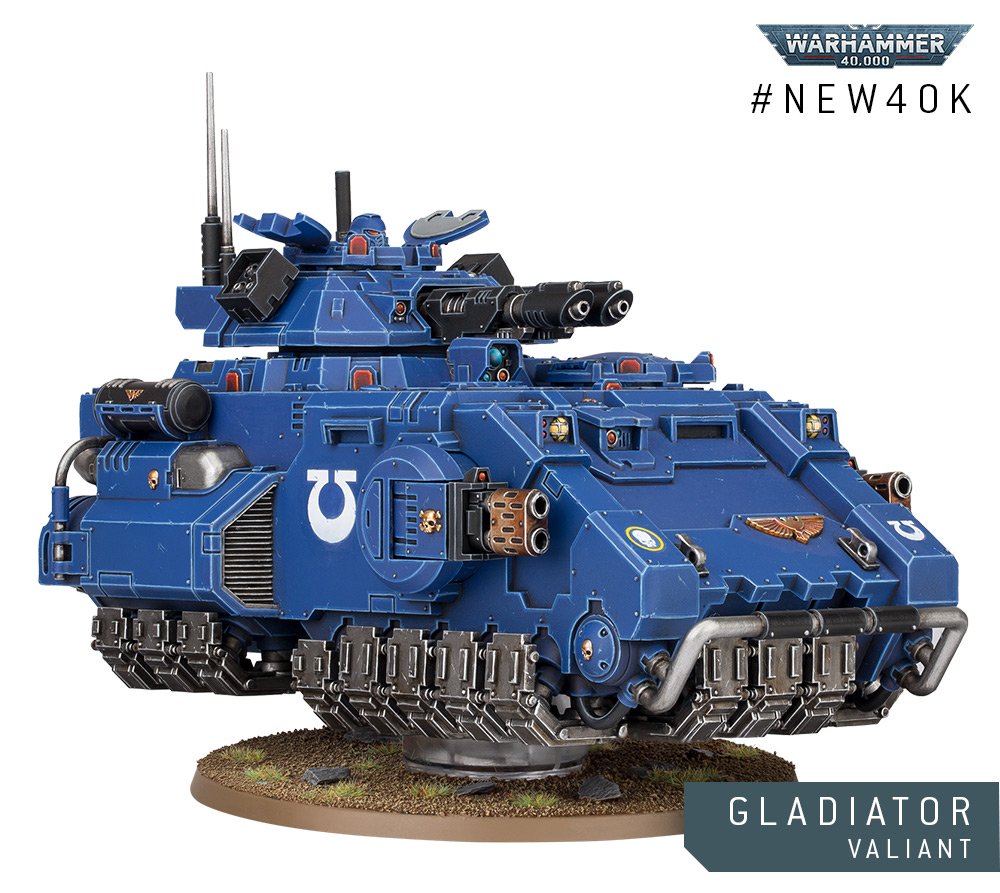 With it's twin las-talons and multi-meltas the Valiant is your short-ranged killer. This one can pump out the damage for all of those pesky tough targets with heavy armor or lots of wounds. I think this one would be perfect for going monster hunting personally.
More Tanks On The Way?
Now that we're all a bit more familiar with the new Gladiator and it's variants, let's talk about what this means for the Space Marines older tanks. If you're a Predator tank, this one is clearly your replacement model. At this point we've seen the Primaris versions for:
Land Raider -> Repulsor
Rhino -> Impulsor
Predator -> Gladiator
There are variants and other arguments to be made for sure but we're not going to cover all of them. For example is the Repulsor Executioner a replacement for the Razorback or the Land Raider? To that, I'll just say it doesn't really matter…The Razorback has always been a hybrid and the Executioner has proved itself in 8th edition previously (looking at you Iron Hands).
These classic Marine tanks aren't going away – this edition. In fact, there are still some tanks that haven't been replaced by Primaris Versions in the classic Marine Armory:
Hunter/Stalker
Vindicator
Whirlwind
You could make the case that the Hammerfall Bunker is replacing the Whirlwind – but what are the odds we're getting that missile rack on a tank in the future?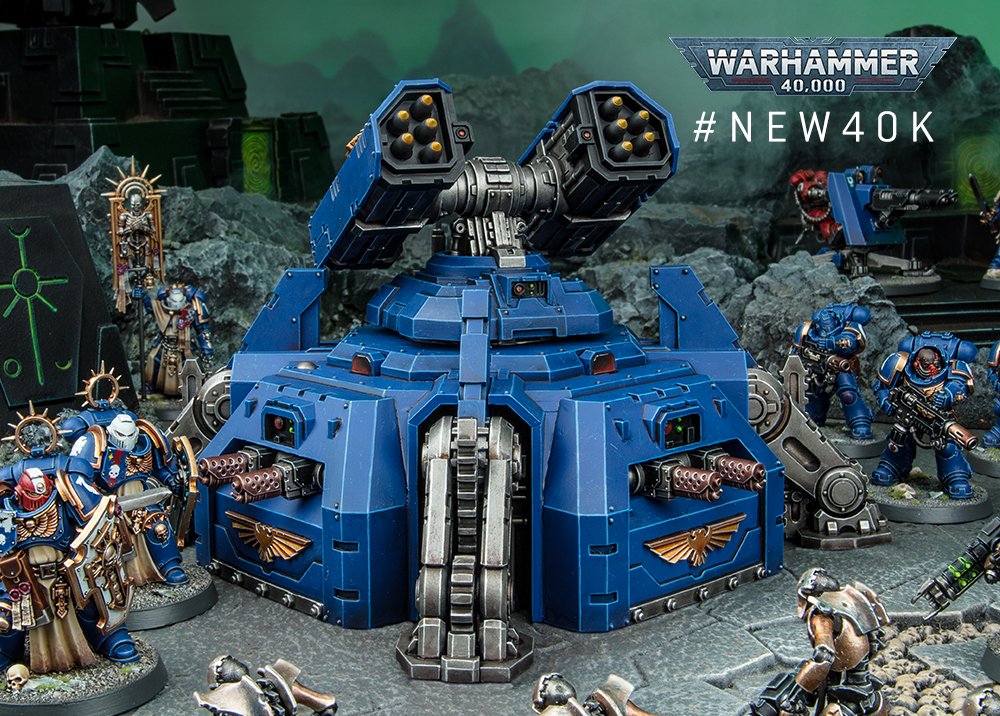 That missile turret already looks like it would fit on a Repulsor/Impulsor kit…
Are we going to see more tanks replace these other variants down the line? Perhaps. But if I had to pick just one, I'd actually think a Vindicator replacement is in the works. Why? Because Chaos.
Chaos has access to Land Raider, Rhinos, Predators, and the Vindicator.  So of all the tanks that the Space Marines and the Chaos Space Marines share, the Vindicator is the last holdout now. Maybe GW is finally trying to differentiate those lines even more by replacing the tanks that are also associated with Chaos Space Marines.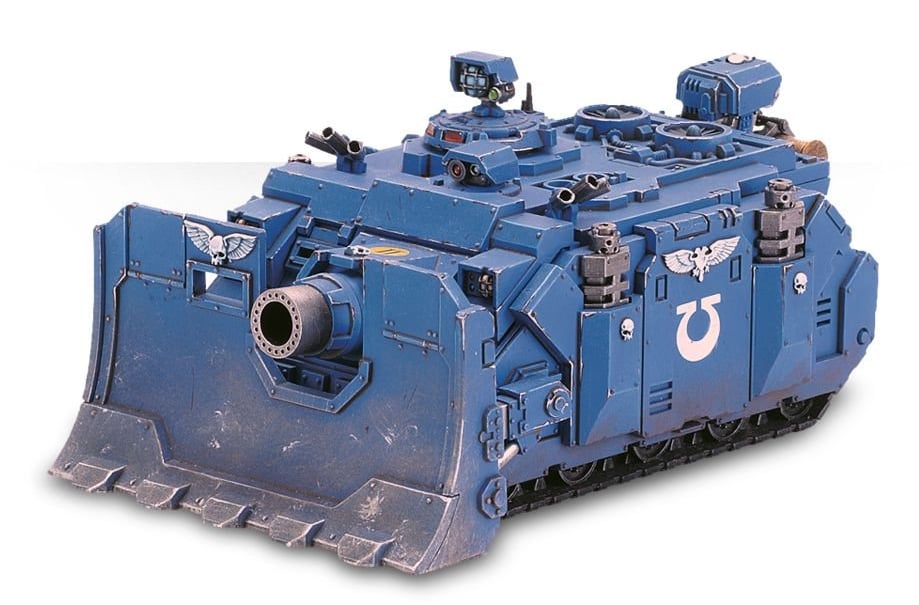 That's just a theory but I've got one other reason to think a Primaris'd version of the Vindicator might be in the works: Terrain. With 9th Edition and the new Terrain Rules, wouldn't it make sense to bring back a tank that used to be able to blow up terrain? Or at least punch through and weaken it – say changing heavy cover to light cover? It's a possibility.
I personally don't think that this Primaris-Vindicator will show up anytime soon. But it would be a good logical next tank. Ya know… after we get those OTHER units that have already been teased.
CAPTAIN WITH MASTER CRAFTED HEAVY BOLT RIFLE
HEAVY INTERCESSOR SQUAD
STORM SPEEDER HELLSTRIKE
STORM SPEEDER ???
STORM SPEEDER ???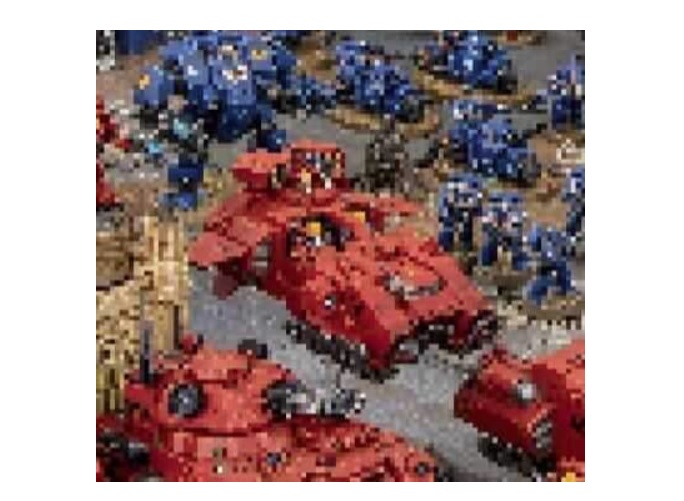 Maybe sending pictures back in time causes them to come out blurry?!
We'll have to wait to find out…
What do you think? More Tanks on the way for the Space Marines? Are the Classics getting Upgraded one-by-one?!