40K's Marines & Necrons Arrive, D&D Drizzt, & Critical Role's Charity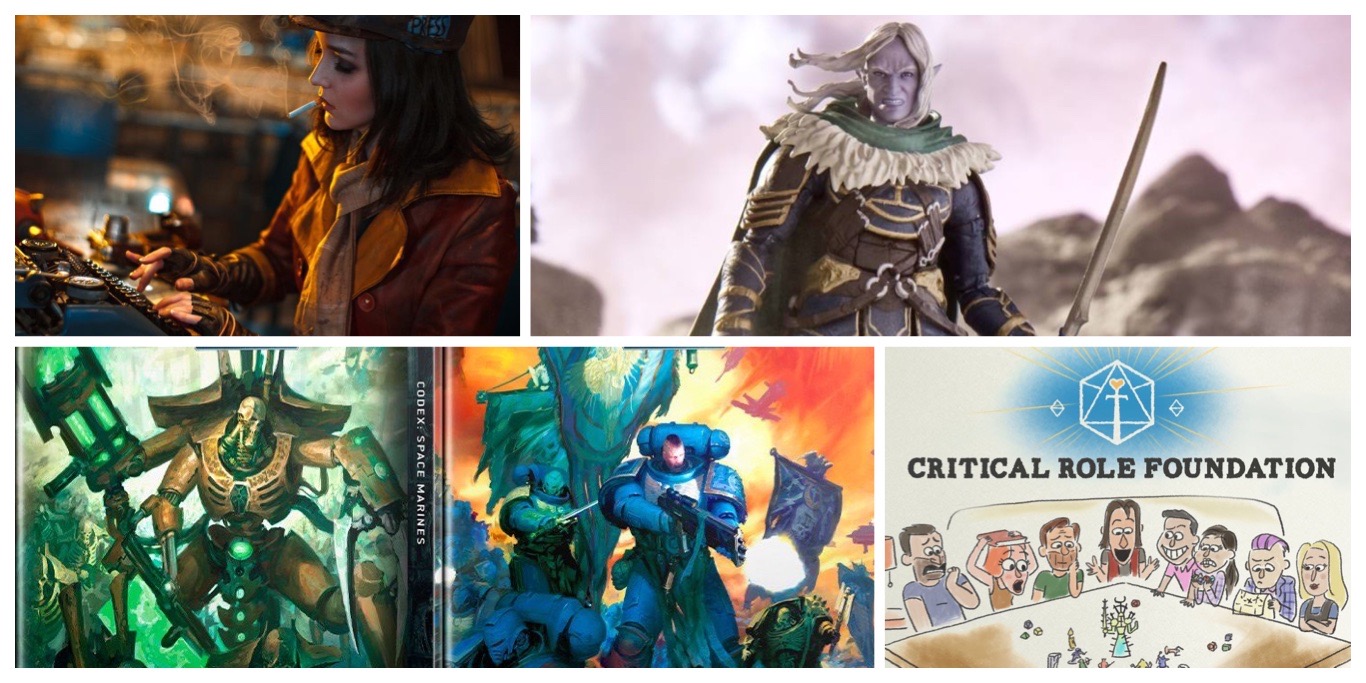 Get ready 40K fans, the Marines and Necrons are finally coming! Then pick up the latest D&D Drizzt action figure, and learn everything about Mordenkainen.
Chug your Nuka-Cola and let's take a look at some of the best Cosplays from Bethesda's Elder Scrolls Skyrim, Fallout, Doom, Dishonored, and more!
We're about to have a whine tasting.
Hasbro unveiled a new Drizzt action figure earlier this week as a part of the ongoing Hasbro Pulse virtual event. Seems the Dark Elf is lightening up.
With all this talk about Terrain we thought it would be a good time to revisit the battle that pitted the masters of siege warfare against each other.
Dedicated to maintaining "the balance", this Wizard is basically D&D's sorcerer supreme. Come join us as we visit the Man, the Myth, the Mordenkainen.
It's raining Terrain Rules and Crusade expansions from Games Workshop this weekend.
The streaming service is adding Nick Fury – the super spy and head of S.H.I.E.L.D. – to their show line up.
At long last, the Space Marine and Necron codexes are going up for pre-order, along with loads of new minis including the Silent King himself!
Critical Role has launched a new charity foundation, aimed at helping gamers give back. Come learn more about the Critical Role Foundation.