D&D's New Classes, Psionics & Familiars – 40K's Silver Templars & New Missions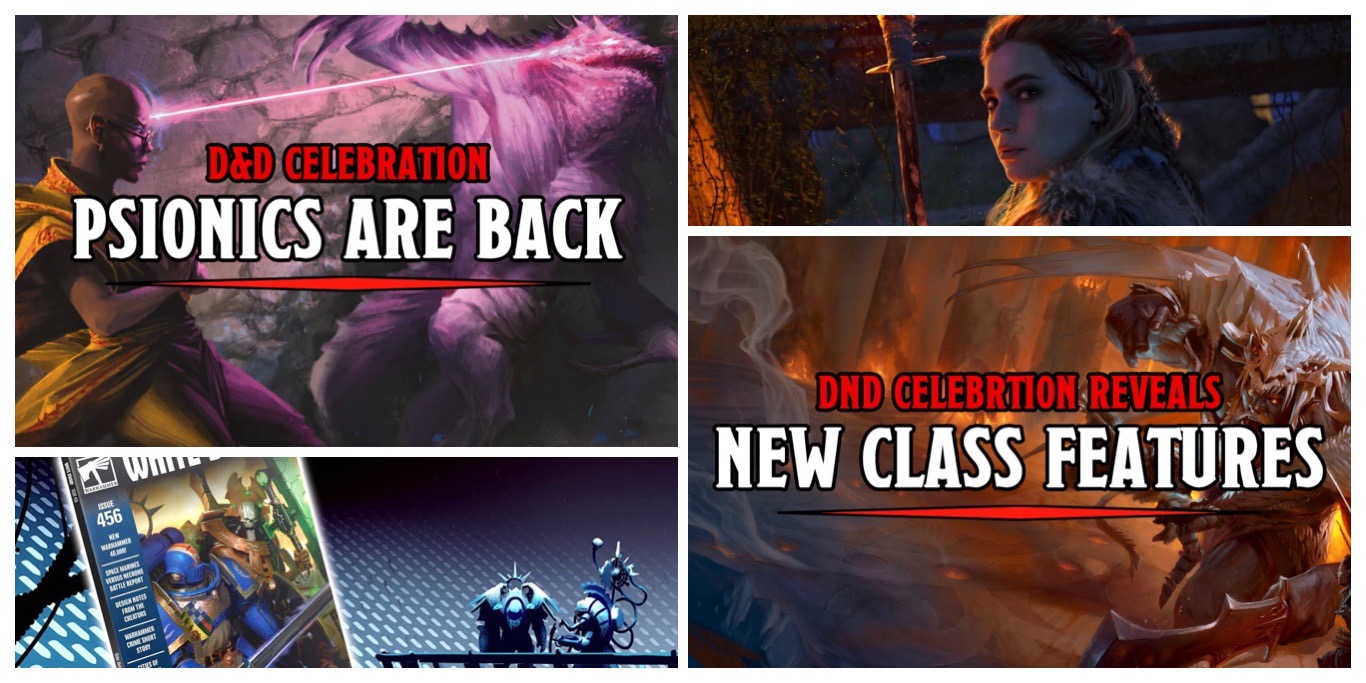 D&D Celebration rained new rules and options for every 5E player, while Warhammer 40K showed off rules for a new Chapter, and next week's new mission releases.
As we await the much anticipated Playstation 5 Sequel, Horizon Forbidden West, let's look at some of the most iconic Cosplays to come out of this Post-Post Apocalyptic world!
Do you have a problem?
Want to make an all Primaris Marine Army? Why not play one that also has some unique rules? Meet the Silver Templars!
The tiny droidsmith was one of the standout critters in Rise of Skywalker. Now you can take him home with this adorable plush.
Auril is the frozen heart of the newest book, Rime of the Frostmaiden–but who is she, really? Let's take a look at the Frostmaiden herself.
Arena Mortis goes up for Pre-orders and 'Ripper' Jackson's available MTO now!
D&D Celebration this year revealed a ton of new options that will be included in Tasha's Cauldron of Everything, including a new take on Psionics.
The Tasha's Cauldron of Everything hits keep coming from D&D Celebration 2020. This time we're talking about new class features for every class.
One last reward lurks for those willing to explore the D&D Celebration Maps. New options for Familiars, including your very own Gelatinous Cube.
Next week in Warhammer, it's all about Crusade games, with the release of a new Crusade Mission Pack, Chapter Approved Mission Pack, and Terrain.
Subscribe to our newsletter!
Get Tabletop, RPG & Pop Culture news delivered directly to your inbox.