GW: Five Rumor Engines Mysteries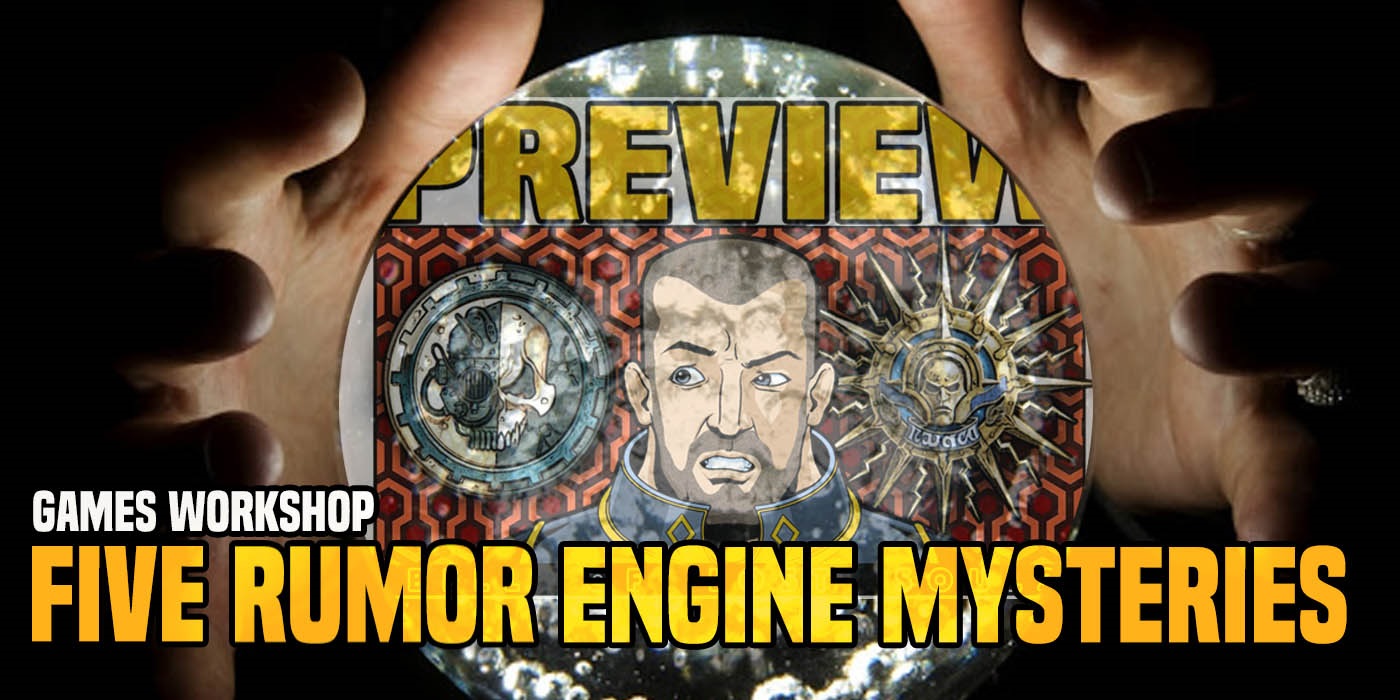 Games Workshop's Weekly Rumor Engine is a great source of fun – but these are the Five Rumor Engines from this year that we're REALLY curious about.
I look forward to every Tuesday when GW puts out another Rumor Engine. It's always fun to get a snap of a bit and try to guess what it's from. There are still quite a few out there floating around that we still aren't sure what they are from. Of those, there are five that really stood out and made us say "whoa – I need to know what that is!" Here they are in no particular order:
March 31, 2020 – "Scythe of the Bone Reapers"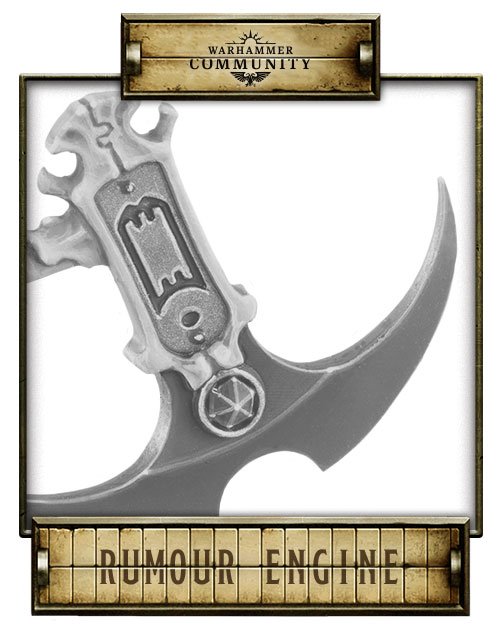 This one is mostly for me as I have built an Ossiarch Bonereaper Army. I REALLY want to see what this is attached to. Are we getting a Bonereaper Warband for Warcry or Underworlds? More units? New Heroes? All of the above? I want to know!
April 21, 2020 – "Crab People"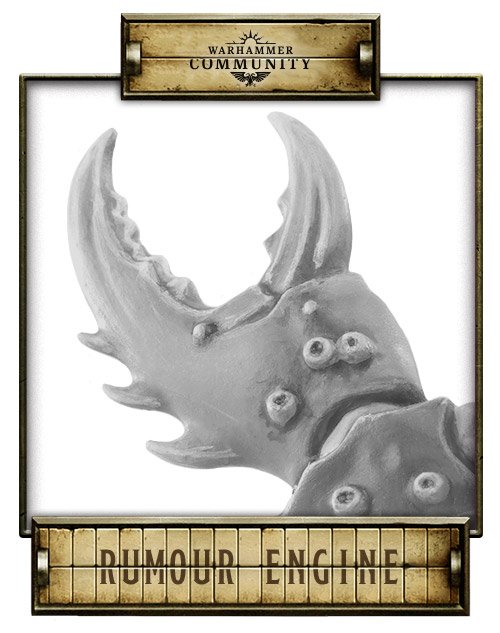 You can't just toss out a crab claw like this and leave me hanging. What the heck is this one attached to – we must learn it's mysteries!!!
January 1, 2020 – "Shields Within Shields"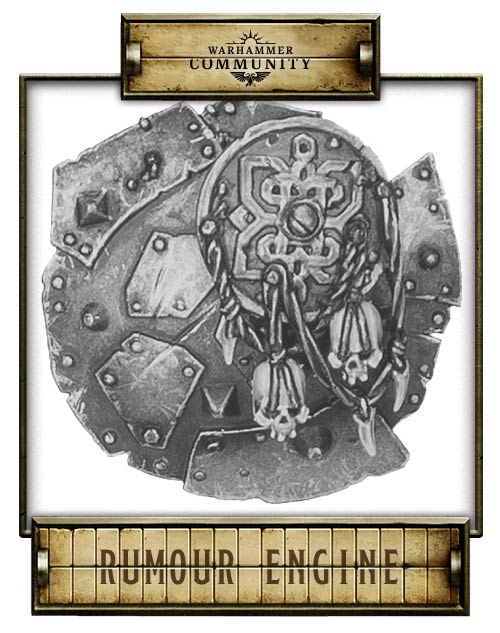 My initial reaction was "Sons of Behemat??!?" armor. But we've seen those models – or at least 3 of them. None of them had this particular bit. So this one is still an unsolved mystery.
Subscribe to our newsletter!
Get Tabletop, RPG & Pop Culture news delivered directly to your inbox.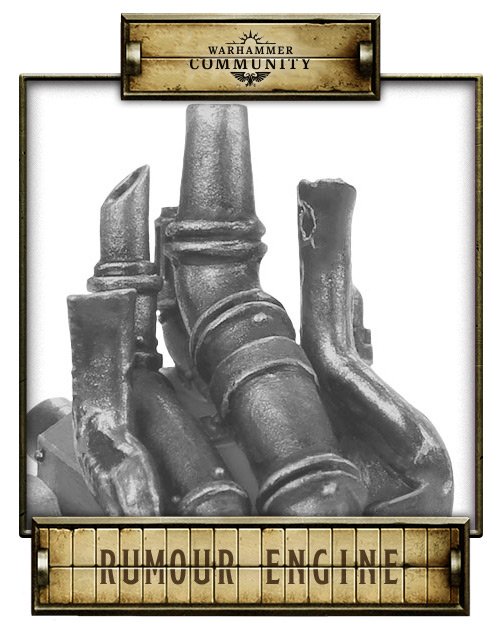 Yeah. This one is just BEGGING to be revealed. It's crusty-looking pipes, sure – but there are so many factions this could be a part of that it's driving us mad (or is that the exhaust fumes). We must know…
August 18, 2020 – "Burning Man (Skull)"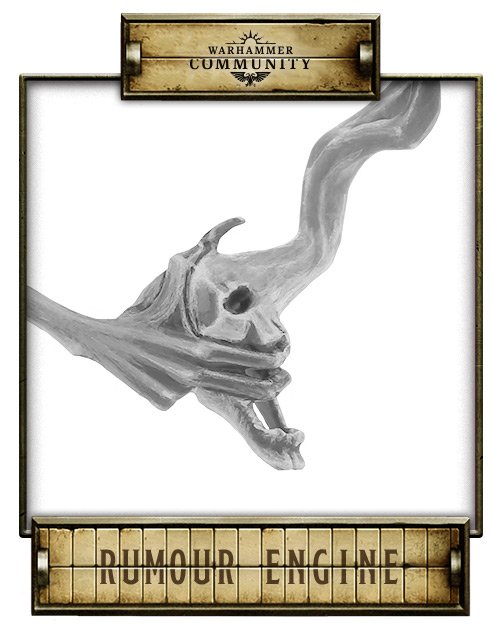 Yeah this one was another weird and creepy one. Is it a ghost? Is it a shadow daemon? What's that coming off the skull? And perhaps more importantly, who the heck holds a skull in a weird grip like that?! Probably the most disconcerting feature if you ask me. This is one we really want to get to the bottom of.
Do you have a "favorite" Rumor Engine from this year (so far)? We still have several more weeks to go…