Space Marine Toys, Lumineth Releases, D&D Beta Rules & Waterdeep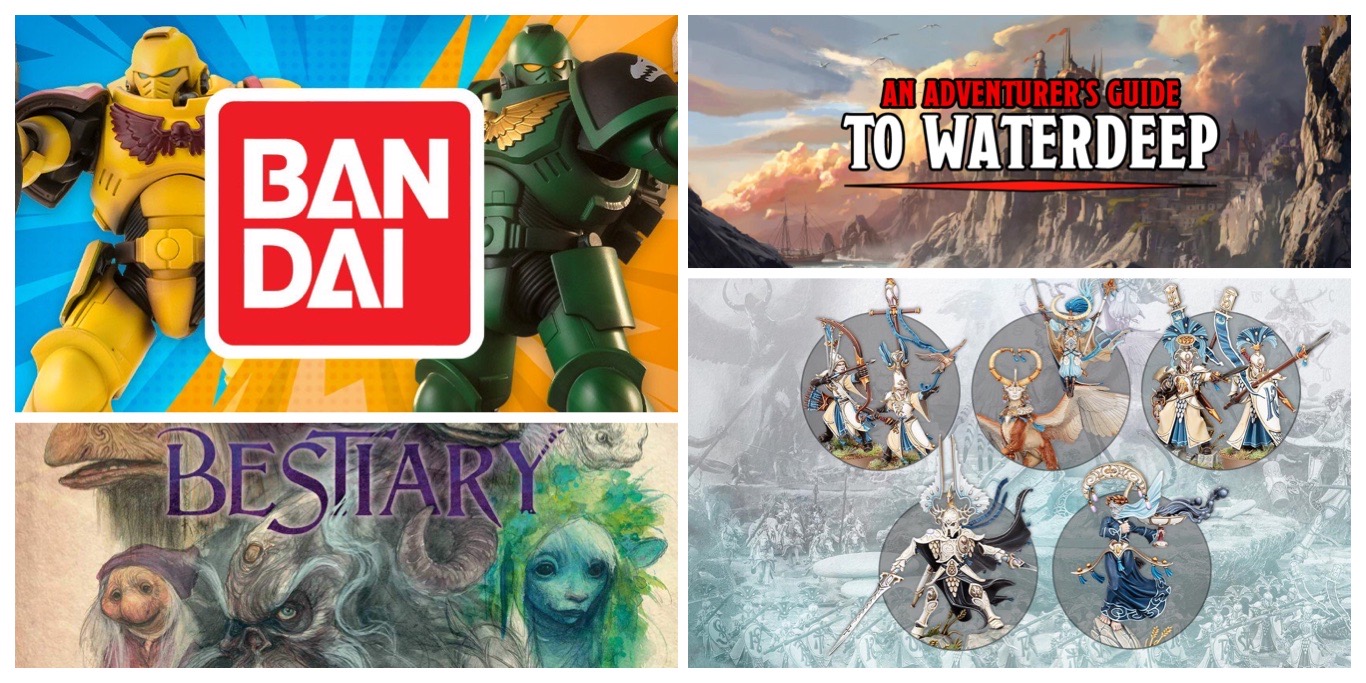 We've got everything from 40K, and Age of Sigmar's upcoming releases, to a tour of Waterdeep, and ENWorld's "Advanded 5E" playtest. Plus Pimpcron and Plastic Dudesmen!
Pimpcron is over 9th – Might as well start wishing.
Sometimes the heart makes you have to draw something.
The first playtest document for Level Up, the "Advanced 5th Edition" ruleset being developed by EN world is here. Take a look at advanced rules for Origins.
Today we visit the City of Splendors, the Jewel of Faerun, a sprawling fantasy metropolis where the average character level is 12…
The Lumineth Realm-lords are getting reinforcements this weekend! Pre-order are now available.
Meet fauna from all corners of Thra in this gorgeous new art book with lore and hundreds of full color illustrations.
The 41st milennium might be grim and dark to its inhabitants, but to people living here and now, it's pretty inspiring, as these films show.
Next week is all about heavy hitters, whether beefy Lumineth Realm Lords, or big bright BanDai battle brothers, take a look at what's coming.
What do you hand your players when a +1 sword just won't cut it anymore? These Common Magic Items will liven up any loot table.