Let's talk about how the new Forgeworld book helps the Imperial Guard out.
Have you heard that Forgeworld has a new book out? I'm not sure if I've mentioned it before. It's a pretty interesting book overall that helps some factions out and gives us a look into the future. Now we know that at least one part of the Astra Militarium, the Death Korps, didn't do well out of the new book. Despite this setback, and despite some lost units and nerfs the AM as a whole does get a boost from the book and have some valid options here. Let's take a look at how a Guard player should look at this book and some of the more useful units in it.
The Big Question 
The first question any Guard player should ask when looking at the bulk of the Forgeworld units is "is this better than just taking a Leman Russ". The answer in a lot of cases is going to be "no" and that takes a lot of units out of the running right off. This is true of even some of the bigger tanks, such as the Macharius and Macharius Vanquisher, which have roughly the firepower of a Leman Russ but cost 100 pts more and a premium in CP. Sure they are more survivable, but in 40K more dakka is what wins. The same is true of the Malcador, which is harder to kill, and about the same cost as a Leman Russ, but shoots less, making it probably not worth taking.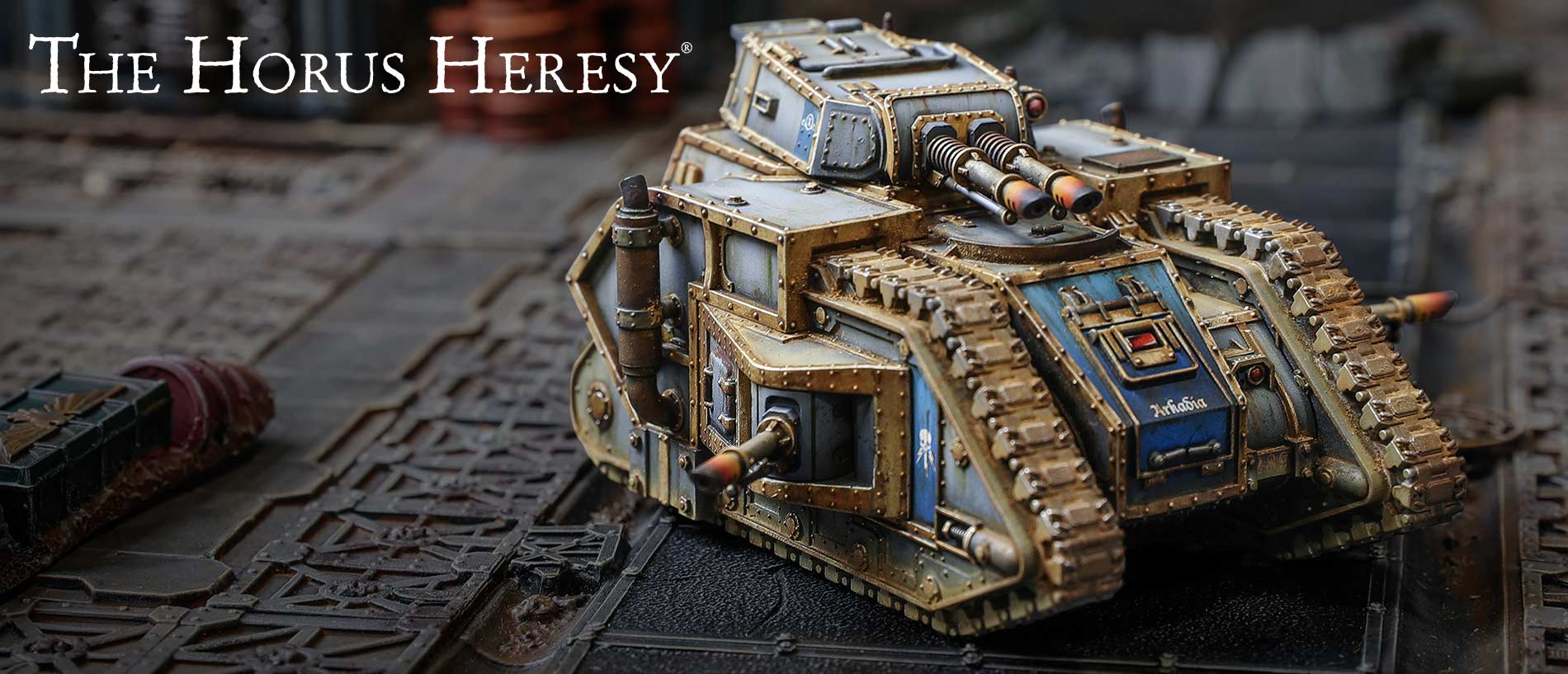 One of the exceptions here might be the Carnodon. While this tank is much lighter than a Leman Russ, it's still pretty hard to kill and gets by on being almost half the cost of a Russ and a little faster. A pair of these with Twin-autocannons and a pair of heavy bolters each is only slightly more than a Russ and pretty good at hurting 2 wound MEQ units. If you want some cheap armor in your list Canodon's aren't a bad option, though if Russes get a points drop later this could change. Overall you do have to compare things in the book to a Russ, which is pretty much the gold standard.
Indirect Fire Galore 
If you like indirect fire boy does this book have a lot for you. There are just a ton of options for indirect fire weapons. A lot of the units in the book benefit from the blast keyword, which does give them a bit of a buff from before. A number of them, like Medusas got a bit better also (they do d6 damage now). I wouldn't say any are broken but you can get a lot of LoS ignoring firepower, and if you wanted to take more than 9 Basilisks, for whatever reason, you can draw from this book to do so. In particular, I think the Heavy Quad Launcher with its 4d6 shots at only 90pts is a steal for dealing with mass infantry. The Praetor, though a bit pricey, also gets a ton of shots with blast and can really put the hurt on things. If you can manage to hide it, it will do good work. Even the Minotaur at 300 pts might be worth it as it has the firepower of about 2 1/2 Basilisks and cost a little less than that. Sadly the CP tax and lack of Doctrines probably makes it a bad choice overall.
Flyers
The book also has a lot of flyers (old Forgeworld classics). Again none of these are broken, but I think a number are viable if you wanted to run more flyers. The Thunderbolt got a little nerfed, but at roughly the cost of a Russ is pretty solid still. The Avenger Strike Fighter is cheaper and pretty decent at killing MEQ units. On the heavy side, the Marauder Destroyer is pretty dang scary with a 12 shot Autocannon, 2 Assault Cannons, and 3 heavy bolters, plus a bomb, and missiles. For  370pts it can put out 32 good shots a turn. All of these options and more make throwing some flyers into your AM list much more viable.
Honorable Mentions
A few more units that seem interesting are:
The Hades Breaching Drill. It has to be taken with either Veterans or Engineers, but lets you deep strike that unit, which isn't bad. It can also deep strike and is kind of a beast in combat. Against vehicles it can get up to 6 s12 AP -4 D6 attacks, giving it a pretty decent chance of killing or crippling most tanks. At only 80 pts it's got a decent chance of making its points back and more.
The Malcador Defender. While I don't think most of the Malcador's are worth it, the Defenders 7 heavy bolters give it a lot of pretty solid firepower. Combined with some survivability and a demolisher cannon it's a tank that can put out some hurt and stands a good chance of wiping out a 10 man MEQ squad in a round of shooting. At 260 pts it can probably make its points back with a few rounds of shooting.
The Cyclops Demolition Vehicle. This little guy is still kind of gimmicky but can ride in a transport. Most of the time he probably won't do much, but its ability to attack every unit within 6″ means that if you can place it just right you can devastate an enemy army.
Come out and play Primaris!
Overall while none of the units are broken, or even outrageously good, they do give a Guard army some more useful tools and options. And if you've had one of these sitting on yourself unused for a while chances are it's gotten more useful.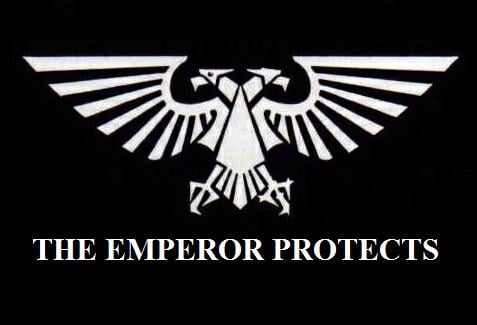 Let us know what AM Forgeworld units you like, down in the comments!