Toho Cosplay: The Best of Godzilla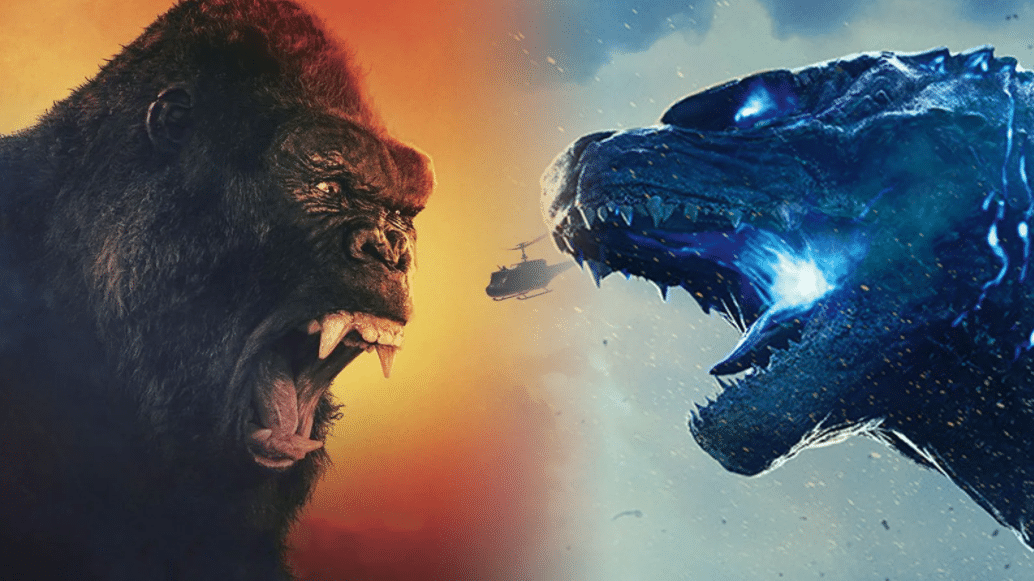 There goes Toho – Go Go Godzilla! As we get ready for the epic showdown between ancient foes in Godzilla vs. Kong, we're taking a look at some Kaiju sized Cosplays.
Finally, our time has come. The time when gigantic mythical beasts take their position of glory before the masses, as HBO drops the newest addition to the classic Toho Franchise- Godzilla vs. Kong. (Check out the official trailer HERE). There have been some epic recreations of these iconic Kaiju as well as other characters from the comics and movies, and we're diving in to some of the most glorious adaptations.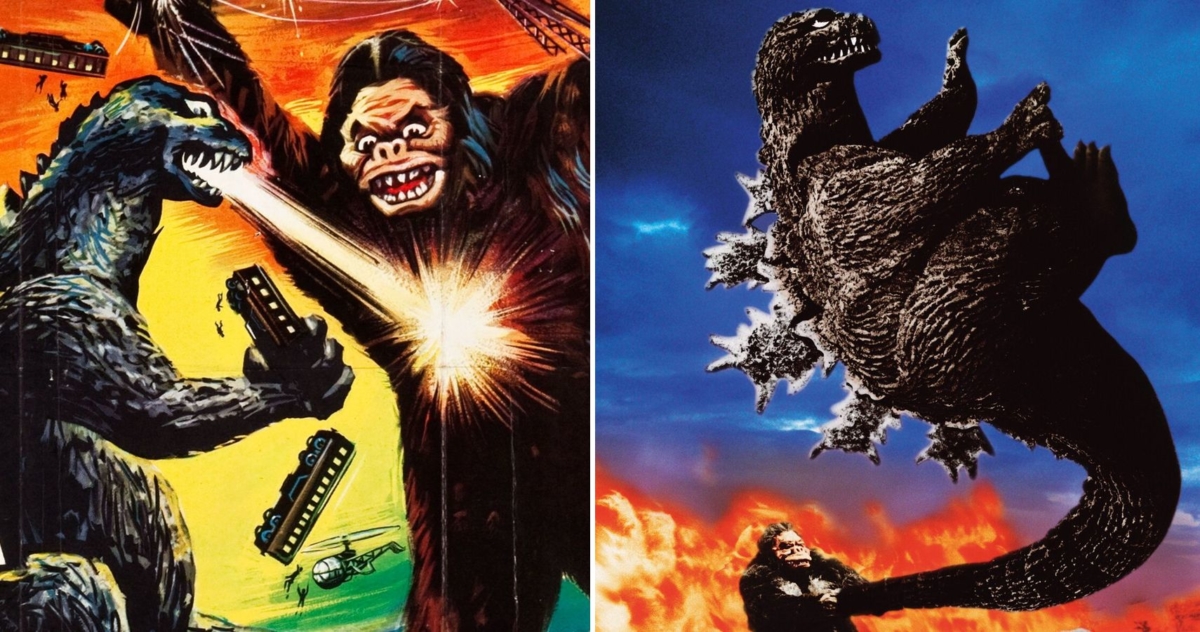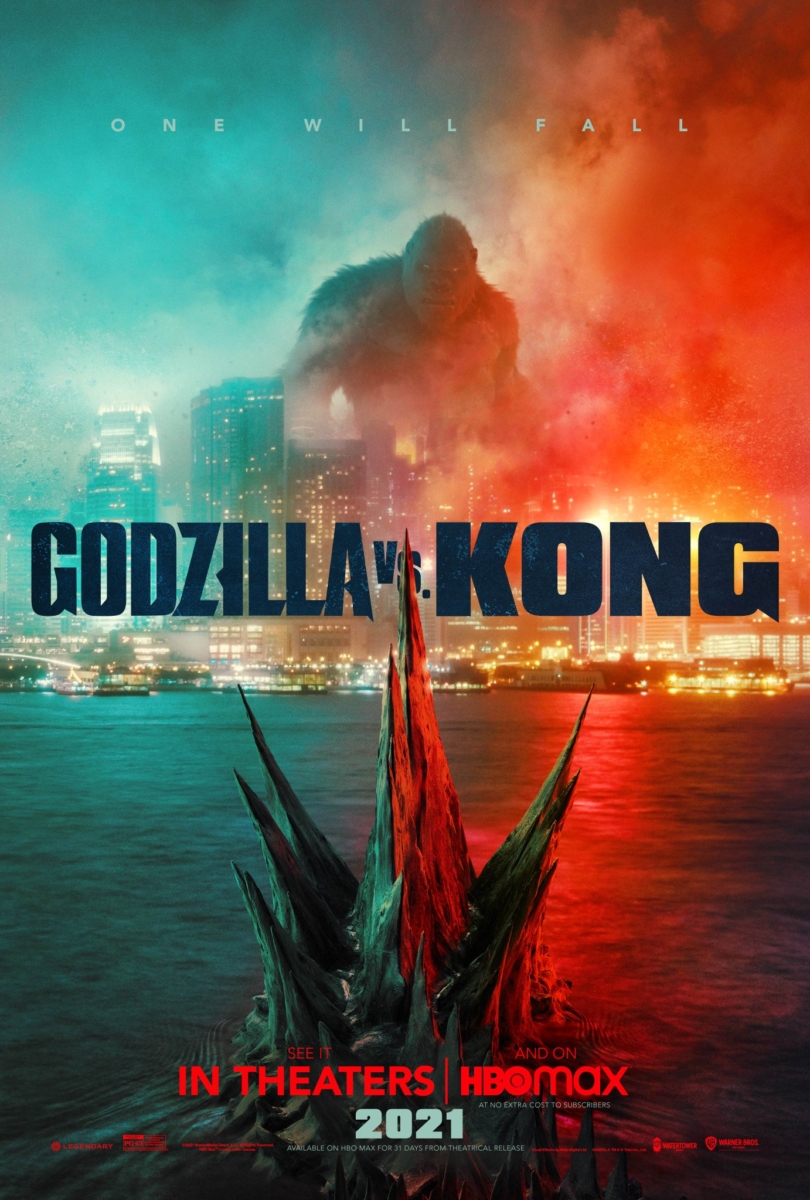 KaijuKrys
Talk about the big daddy of Godzillas, this cosplay creator KaijuKrys has a suit so legit it looks like it just walked off the set of a Toho classic. You can check out a fantastic interview and detail of his creation process from the Stan Winston School of Character Arts HERE. 
MechaGodzilla
While this one is from an unknown cosplayer, (PLEASE send me credits if you find them!) this epic construction I found on Pinterest of all places.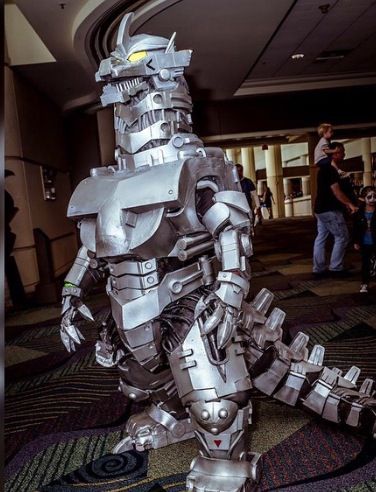 Mayhem's Muse
I couldn't resist- it's not every day there is cause to throw out random niche cosplays from the Godzilla fandom, so here we are! Last year I was finally able to capture some epic photos of my Houtua cosplay from Godzilla: City on the Edge of Battle. As a historical archer, I tend to gravitate towards characters that share my love of bows and archery, and I JUMPED on the idea of this cosplay, which I debuted at G-Fest 2019. You can see more of these amazing images from my collaboration with Girls who Love Monsters,  they appear in their recently published book.
Subscribe to our newsletter!
Get Tabletop, RPG & Pop Culture news delivered directly to your inbox.
Images: AzulOx Visuals
Makeup: Tash Jones
Bow and arrows: Grozer Archery, courtesy of The Flying Hun
Edits: Matt Frank Art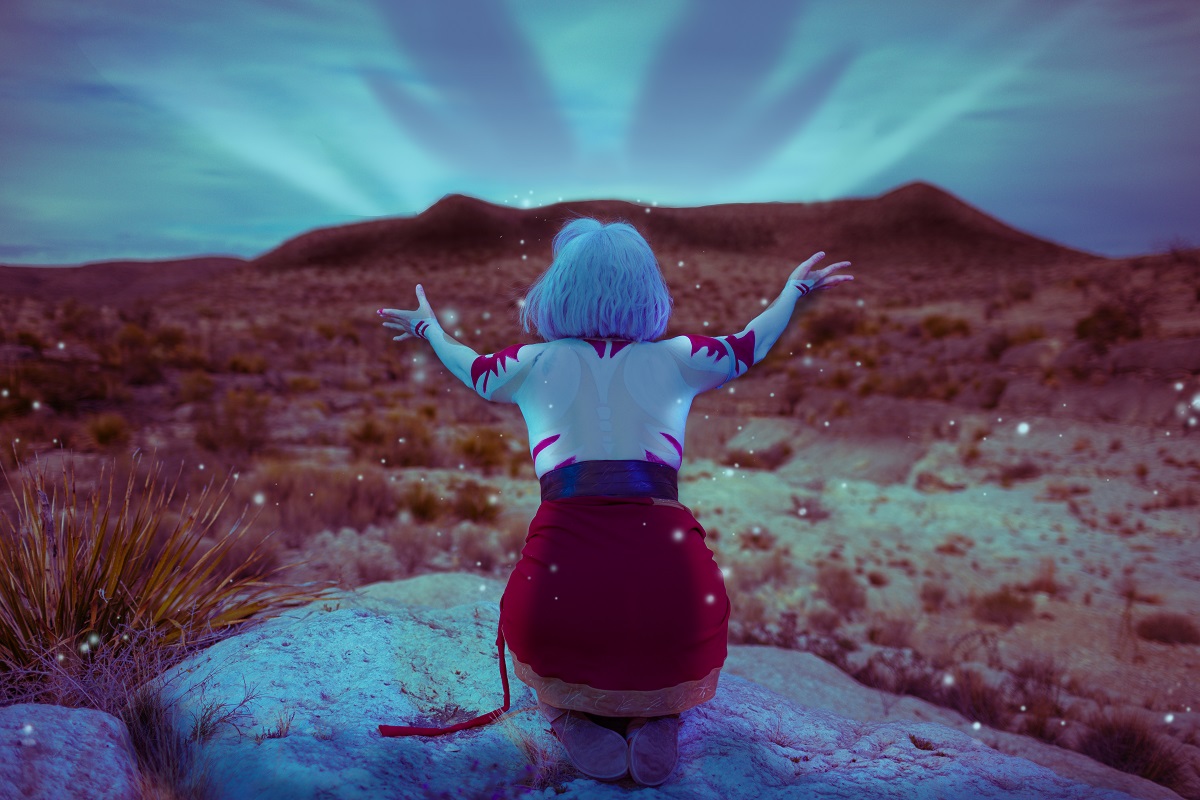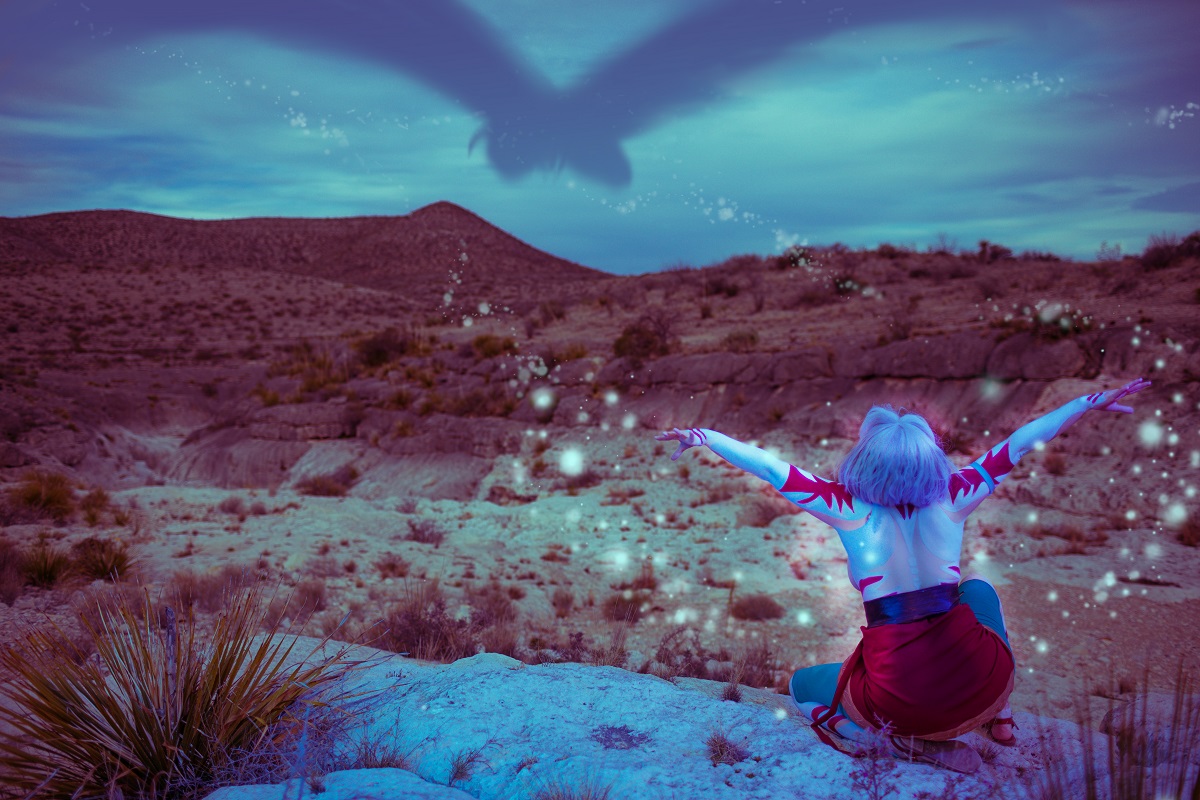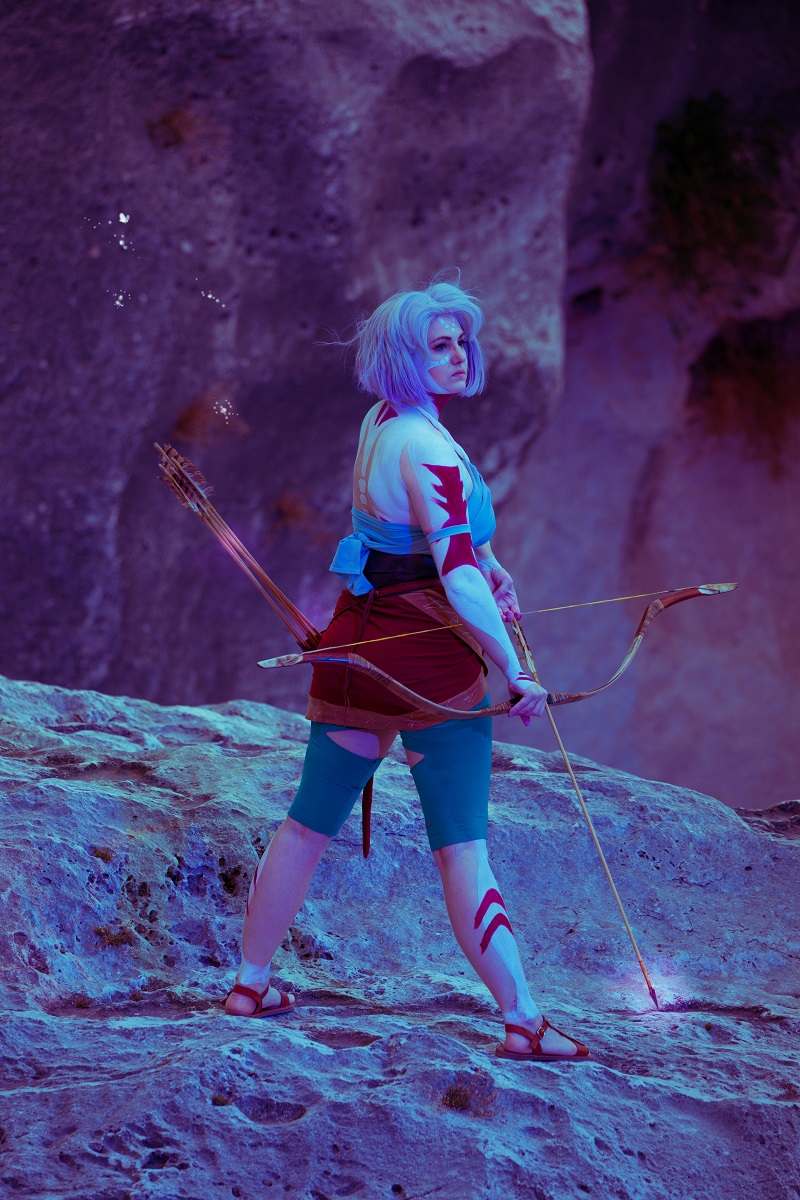 ~Join us next week for more Cosplay Coverage~
Have a Cosplay question you would like Mayhem's Muse to answer? Know a Cosplayer you'd like to see featured? Send an email here!
Learn more about Mayhem's Muse