Marvel Cosplay: Spider Man's worst Nightmare Manifested as Venom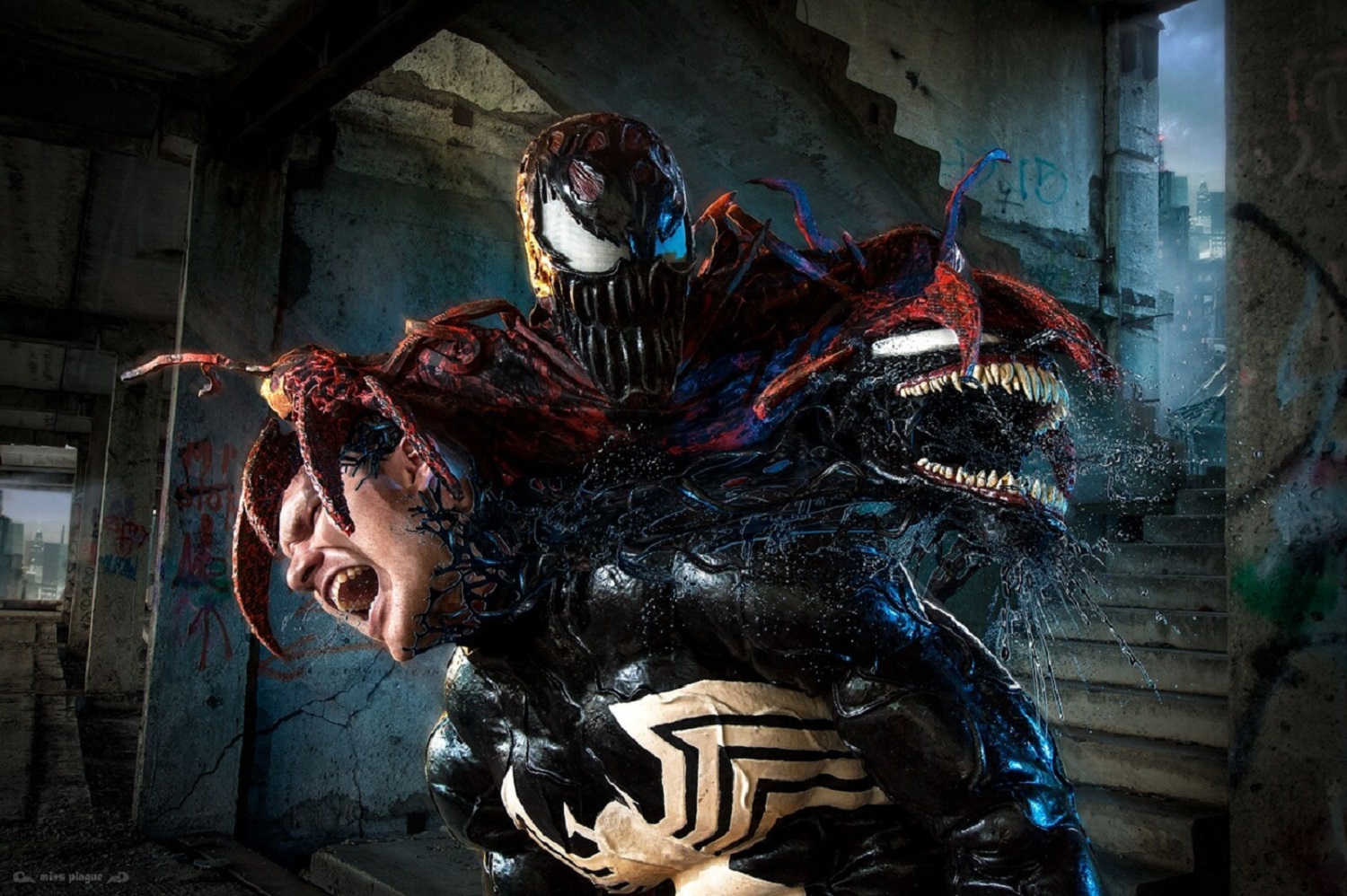 As we gear up for the next installment in Tom Hardy's iteration of the classic rogue, let's take a moment to appreciate some fabulously creepy DC Venom Cosplays!
The Marvel Comics character Venom is a controversial fellow at best. What started as an alternate suit concept for Spider Man spawned into an unstoppable force to be reckoned with. Through hosts and comic iterations, Venom has stood the test of time as a hilarious comic relief with no filter whatsoever, and we love to hate him for it. Today, we prepare for the upcoming Venom movie by featuring some EPIC (and visceral) Venom Cosplays!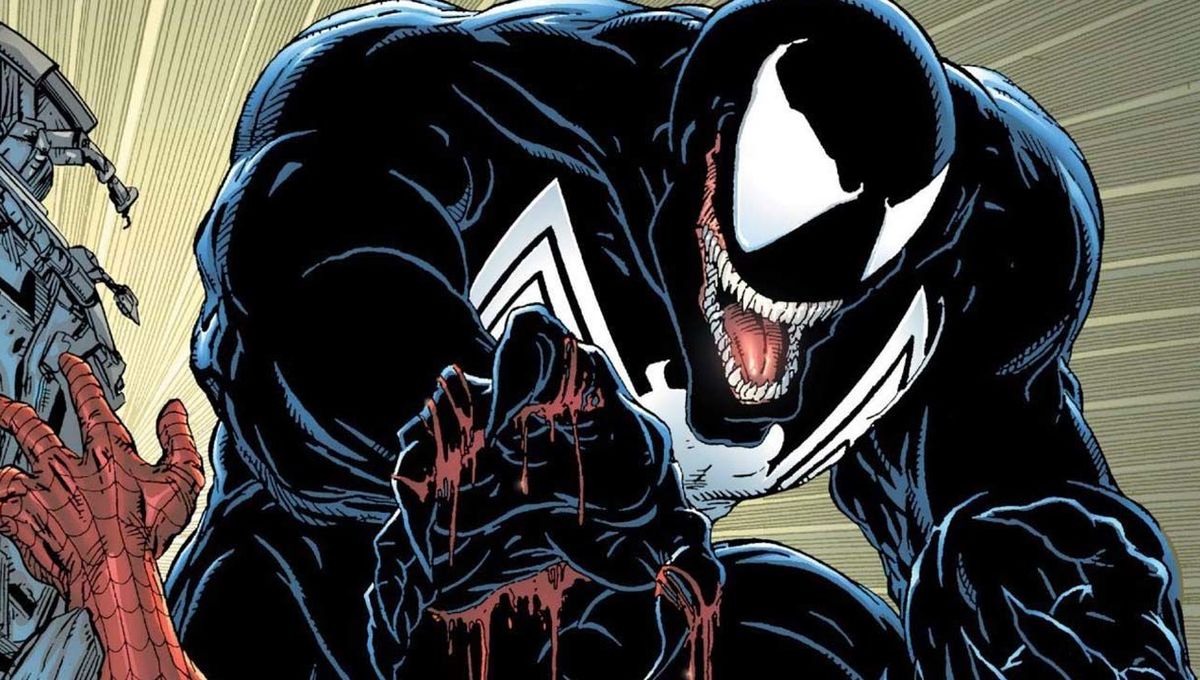 WorldOfTopics
Article Credit HERE
I was unable to find any information on this FABULOUS cosplay set, so please let me know if you have any info on who this team is!
"A wonderful cosplay based on the Marvel comics made us happy with the Miss Plague Photo project, capturing a spectacular battle between Venom and Carnage in several photos. The characters were played by Hitman and ITSHIGHNOOB. Gayarych Mikhalych, Alena Gavrikova, Egor Parfyonov and Alex Brenot also participated in the creation of the project."-WorldOfTopics Article

"Ooo, Decisions, Decisions! What Should We Break First? Your Nose, Your Neck…Or What Passes For Your Spine?" (Venom: Lethal Protector #6)
Subscribe to our newsletter!
Get Tabletop, RPG & Pop Culture news delivered directly to your inbox.

"You Call This Incapacitating? The Only Damage I'm Sustaining Is This Nasty Hangnail From Ripping Your Cute Little Heads Off!" (Venom: License To Kill #3)

"You Deserve To Get Your Brains Scooped Out With A Runcible Spoon!" (Venom: Carnage Unleashed #2)
Danidarkan
This cosplayer's femme version of Venom packs a serious punch. Her use of textures and layers to build up an absolutely TERRIFYING suit for her Venom is outrageously cool.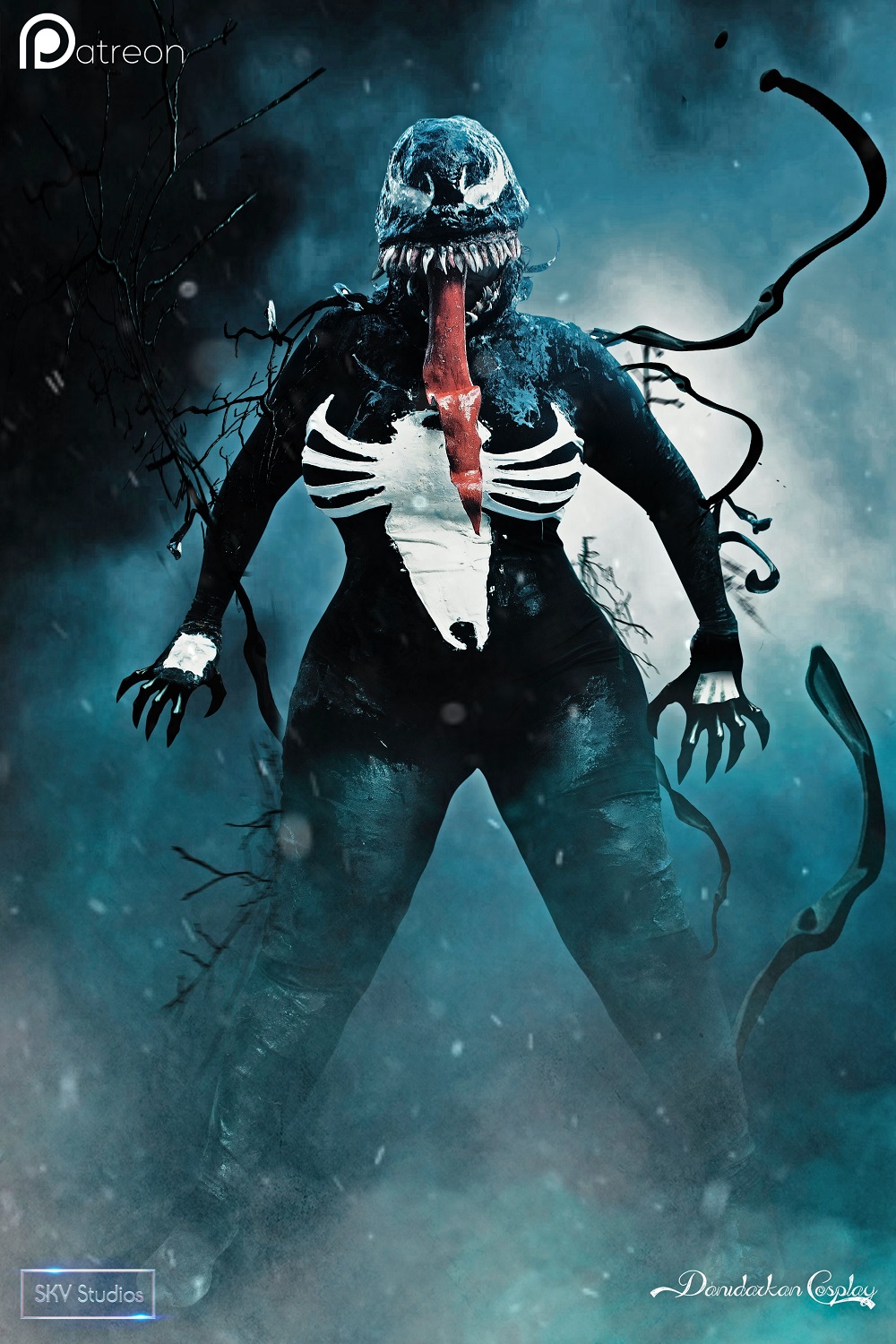 "Must Be Off Our Nut! Risking Our Skins To Save A Hemoglobin-Happy Zombie With A New York Attitude!" (Venom: The Enemy Within #2)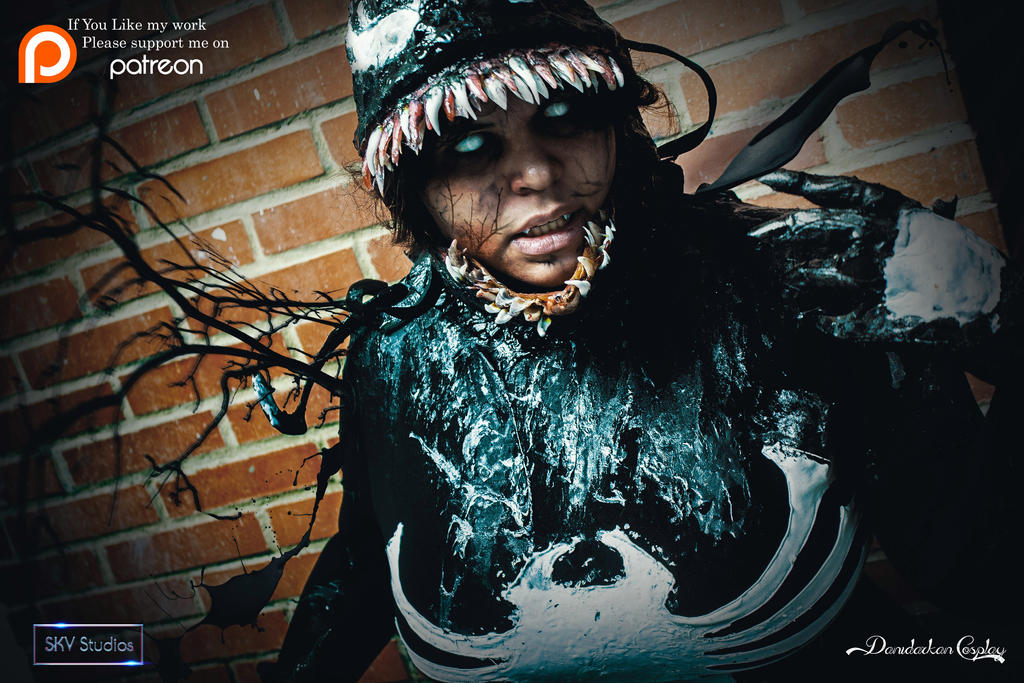 "I Could Do Without The Jagged Teeth And Flicking Tongue, Sort Screams 'Head Shop Employee Tattoo.'" (What If Venom Possessed Deadpool?")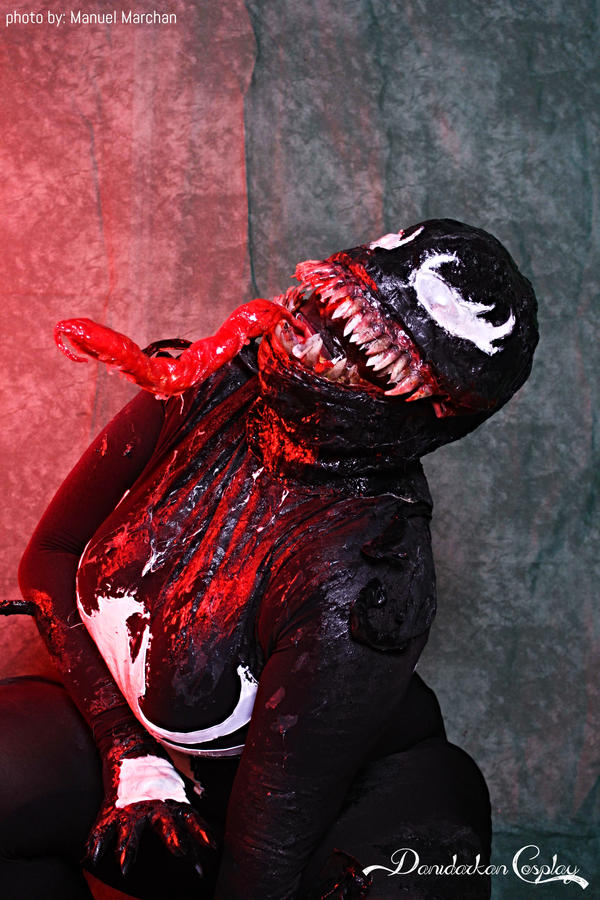 "The World Will Owe Us A Debt Of Gratitude For Hanging Your Gastro-Intestinal Tract Out To Dry!" (Venom: Carnage Unleashed #2)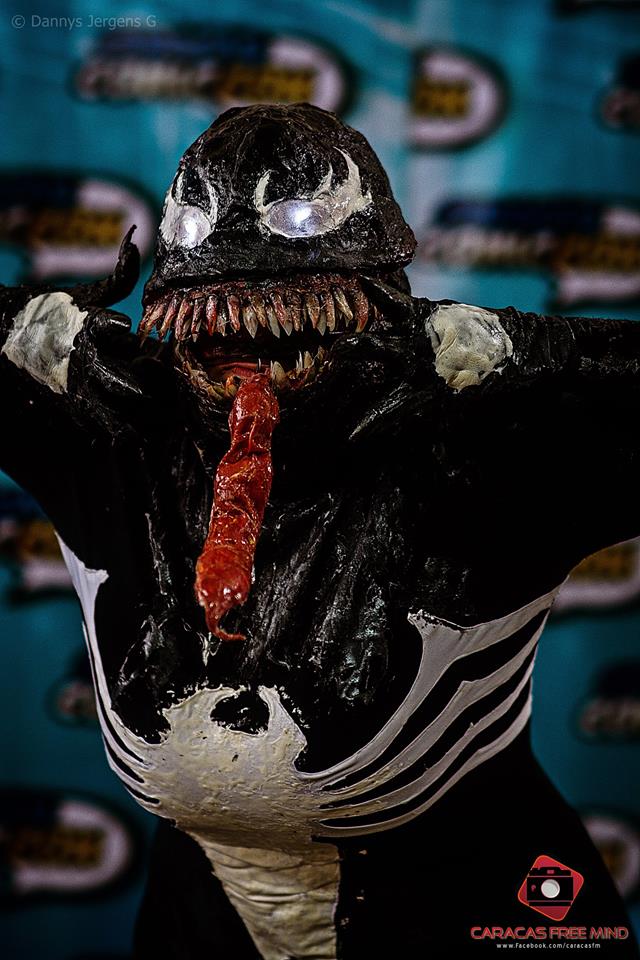 "Venom Man! Venom Man! Friendly Symbiote Venom Man! Spins A Web, Any Size! Catches Thieves! Makes Them Die!" (Venom: Sign Of The Boss #1)
Shunette
This makeup artist and cosplayer tackles the grooviest, hardest makeup projects around. Her concepts include high fantasy and comic characters, but her use of makeup for this Venom transformation is simultaneously gorgeous and creepy.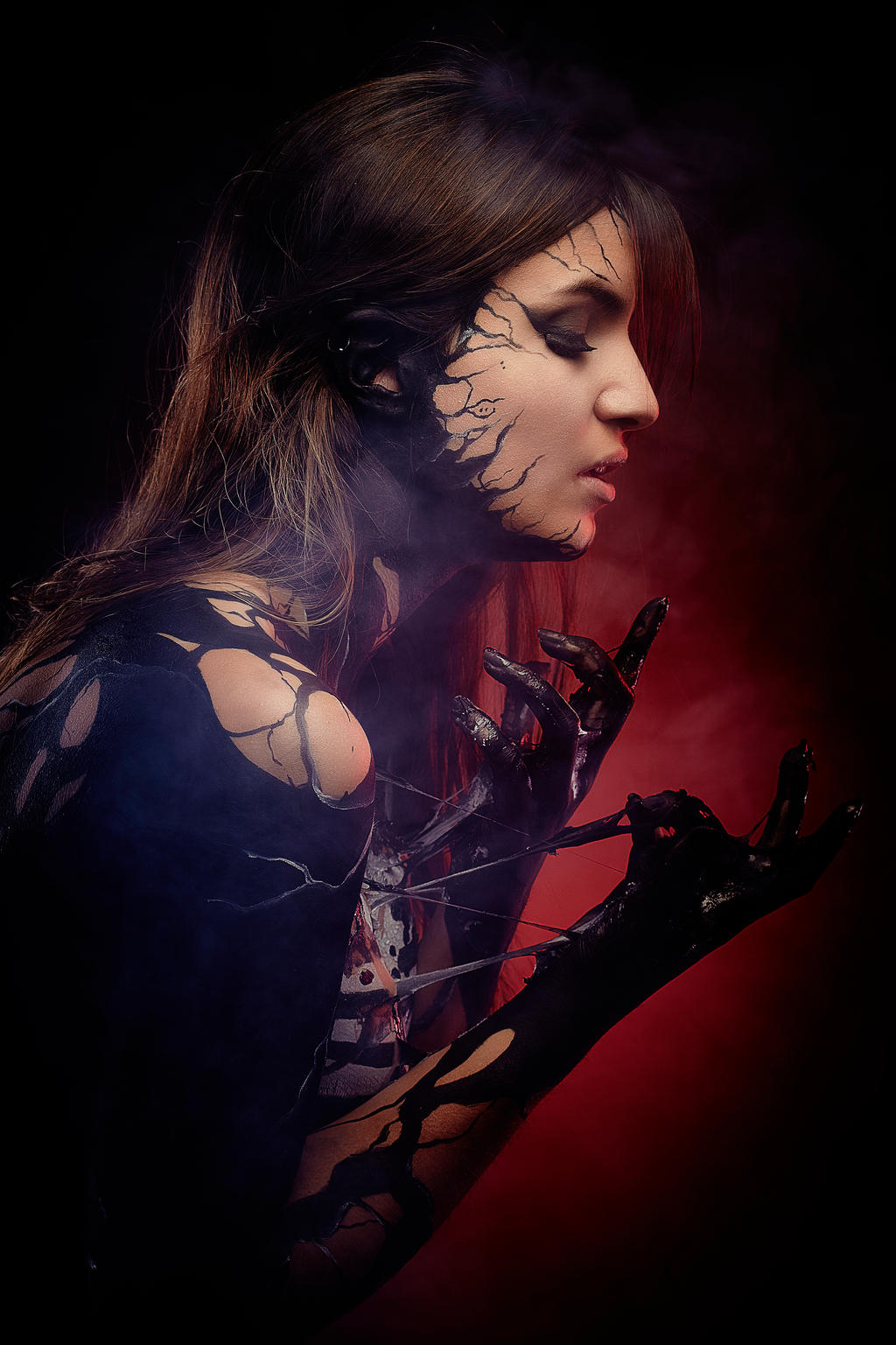 "Hi! We're Venom! You're Safe Now. No, Please. There's No Need To Thank Us. Your Joy Is Reward Enough, And Sends Me Leaping Happily On My Way!" (Venom: Lethal Protector #1)
~Join us next week for more Cosplay Coverage~
Have a Cosplay question you would like Mayhem's Muse to answer? Know a Cosplayer you'd like to see featured?
Learn more about Mayhem's Muse