3 New 'Mandalorian' Lego Sets On the Way This Summer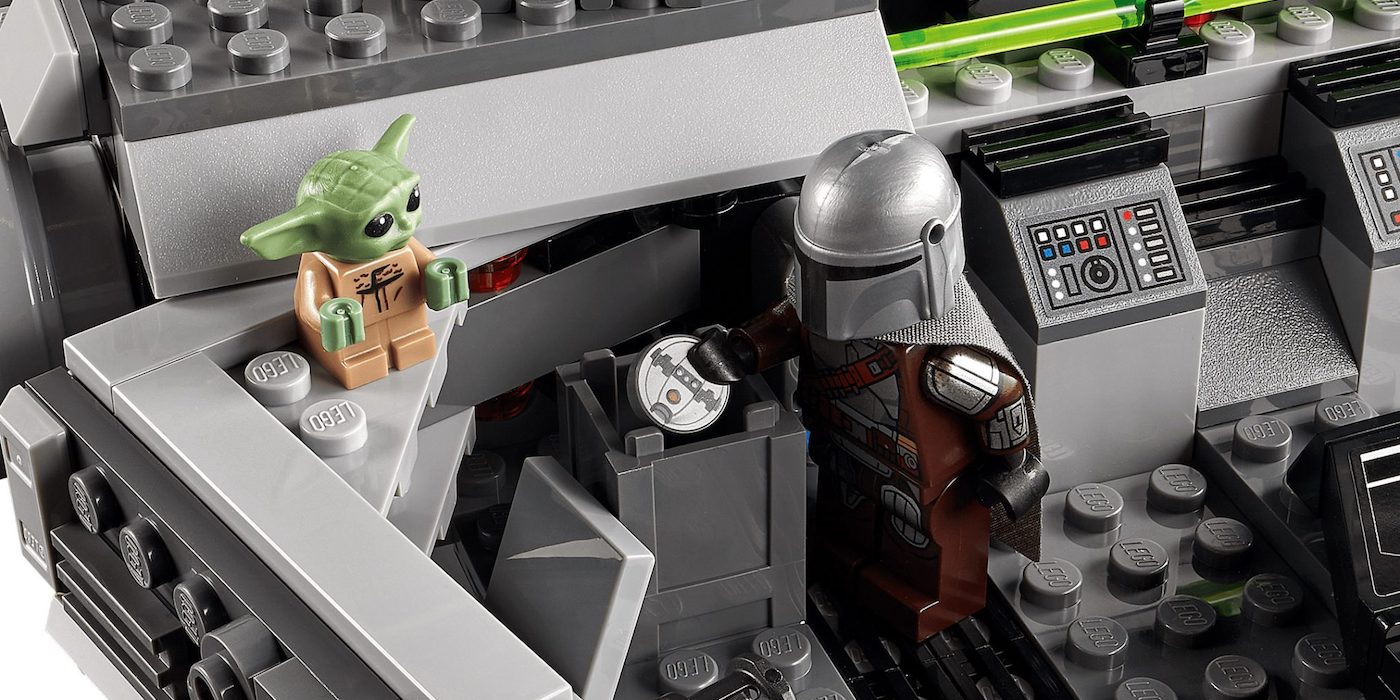 Three new Mandalorian Lego vehicle sets are coming this summer with some brand new minifigs.
Some of the sets leaked via a Japanese catalog will be available on August 1st along with the Bad Batch Attack Shuttle. Three iconic ships from The Mandalorian – Moff Gideon's Light Imperial Cruiser, Boba Fett's newly renamed Starship, and the 906 Armored Marauder from 'Chapter 12: The Siege'
75311 Imperial Armored Marauder – $39.99
478 pieces
8 cm (3 in.) high, 19 cm (7.5 in.) long and 10 cm (4 in.) wide
Minifigures: Greef Karga with a blaster pistol, 2 Stormtroopers with blasters, and a new-for-August-2021 Artillery Stormtrooper with a mortar gun and backpack accessory element.
The buildable Marauder model has 4 stud shooters, including 2 on the rotating rear turret, 2 foldout blaster cannons (non-shooting), a minifigure cockpit, and a cabin for 2 LEGO minifigures.
This LEGO® Star Wars™ vehicle also has a lookout point (with an opening hatch) for a minifigure, plus opening ammo compartments.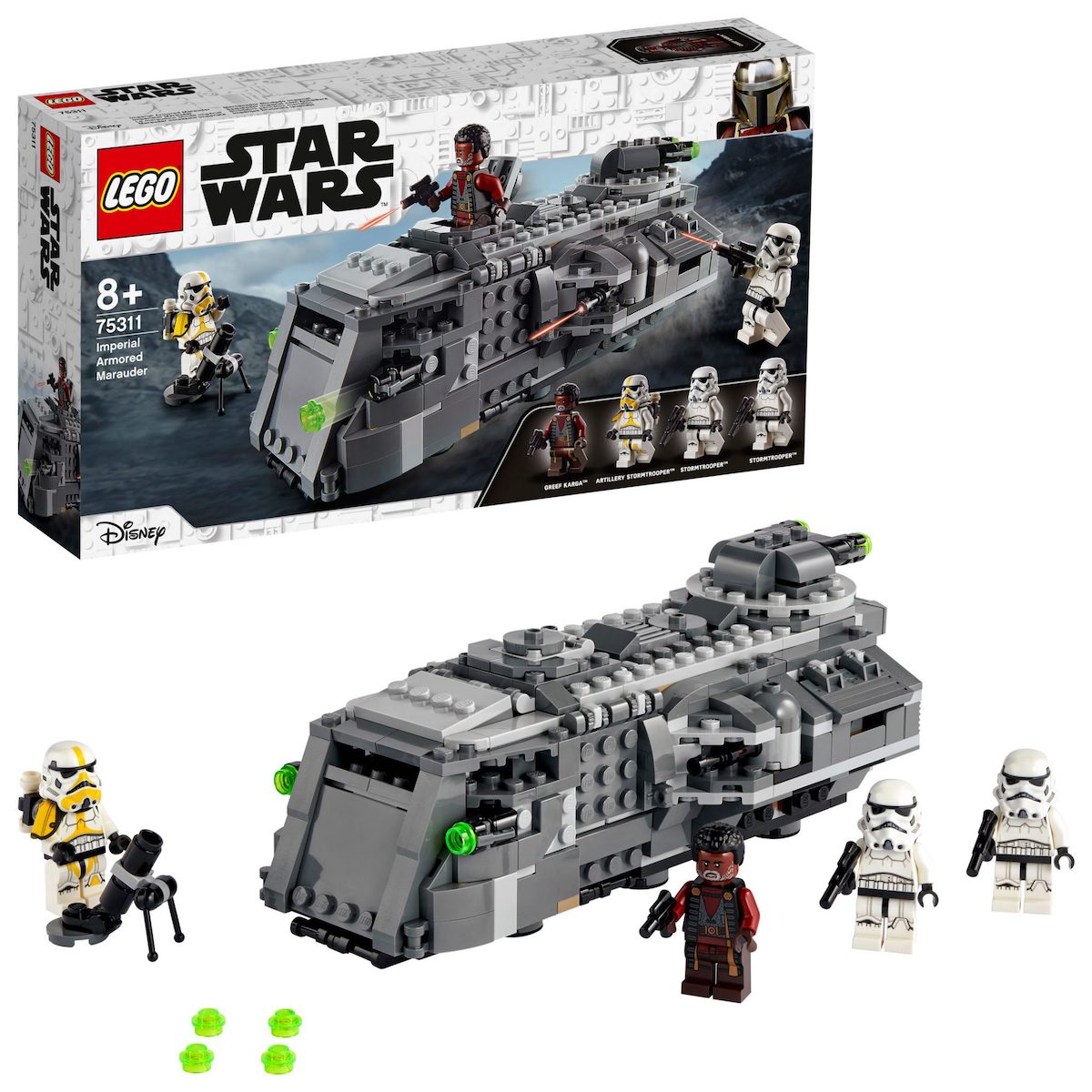 75312 Boba Fett's Starship – $49.99
593 Pieces
8 cm (3.5 in.) high, 20 cm (8 in.) long and 20 cm (8 in.) wide
Minifigures: Boba Fett with a blaster and The Mandalorian with his blaster rifle and a beskar spear, plus a Carbonite brick to add to the creative play possibilities.
The starship has a handle for easy flying, an opening LEGO minifigure cockpit, rotating wings, 2 stud shooters, 2 rotating dual blaster cannons (non-shooting), and a compartment for a Carbonite brick.
Also includes a transporter vehicle to move the starship on the ground in play scenarios; this also makes a great display stand for builders to show off their creation in an upright flight position.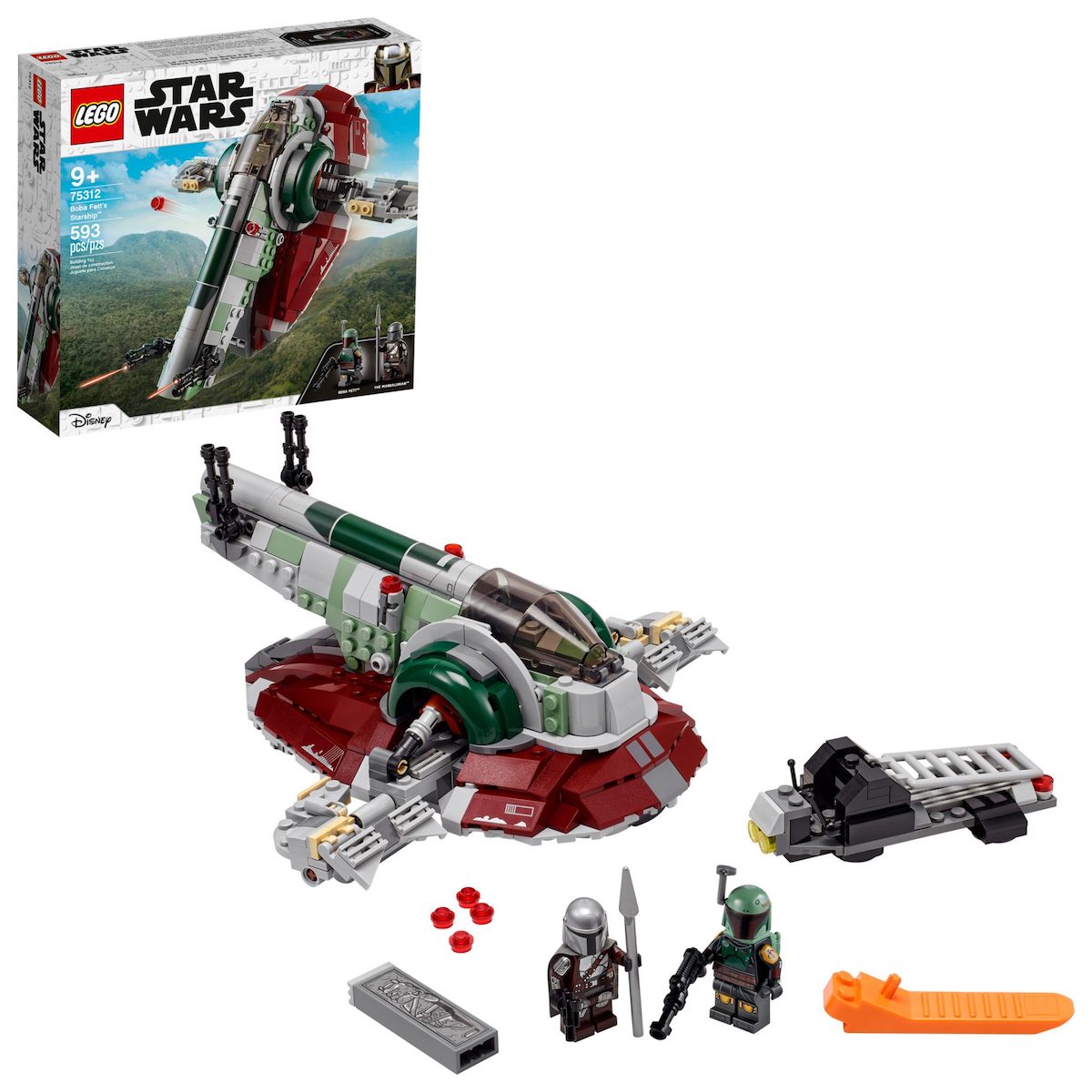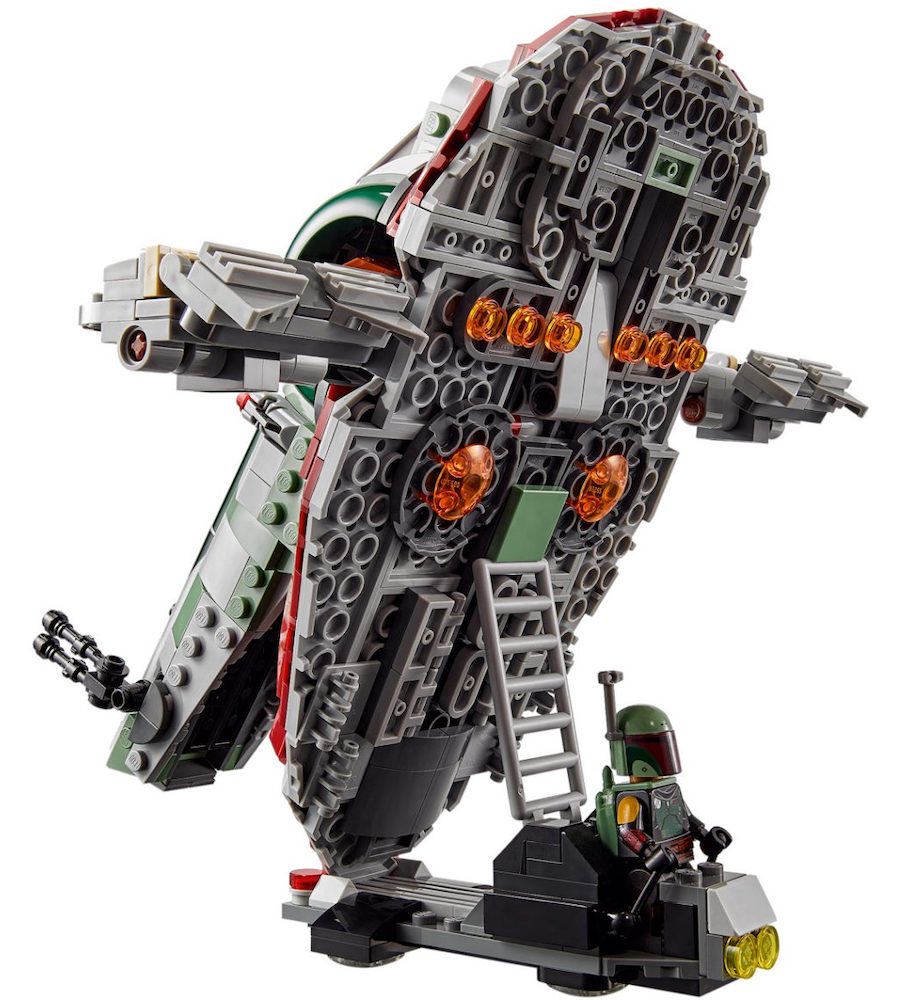 75315 Imperial Light Cruiser – $159.99
1,336 Pieces
13 cm (5 in.) high, 58 cm (22.5 in.) long and 22 cm (8.5 in.) wide
Minifigures: The Mandalorian, Cara Dune, Fennec Shand, Moff Gideon, and a new-for-August-2021 Dark Trooper, plus a LEGO figure of the Child (Grogu), affectionately known as Baby Yoda.
The starship features a bridge that doubles as a handle for flying, 2 rotating turrets with spring-loaded shooters, 2 mini TIE Fighters, and a launcher, plus a hatch to access the cabin.
Cool weapons and accessory elements include The Mandalorian's Amban phase-pulse blaster and spear, Moff Gideon's darksaber, 2 thermal detonators, and electrobinoculars.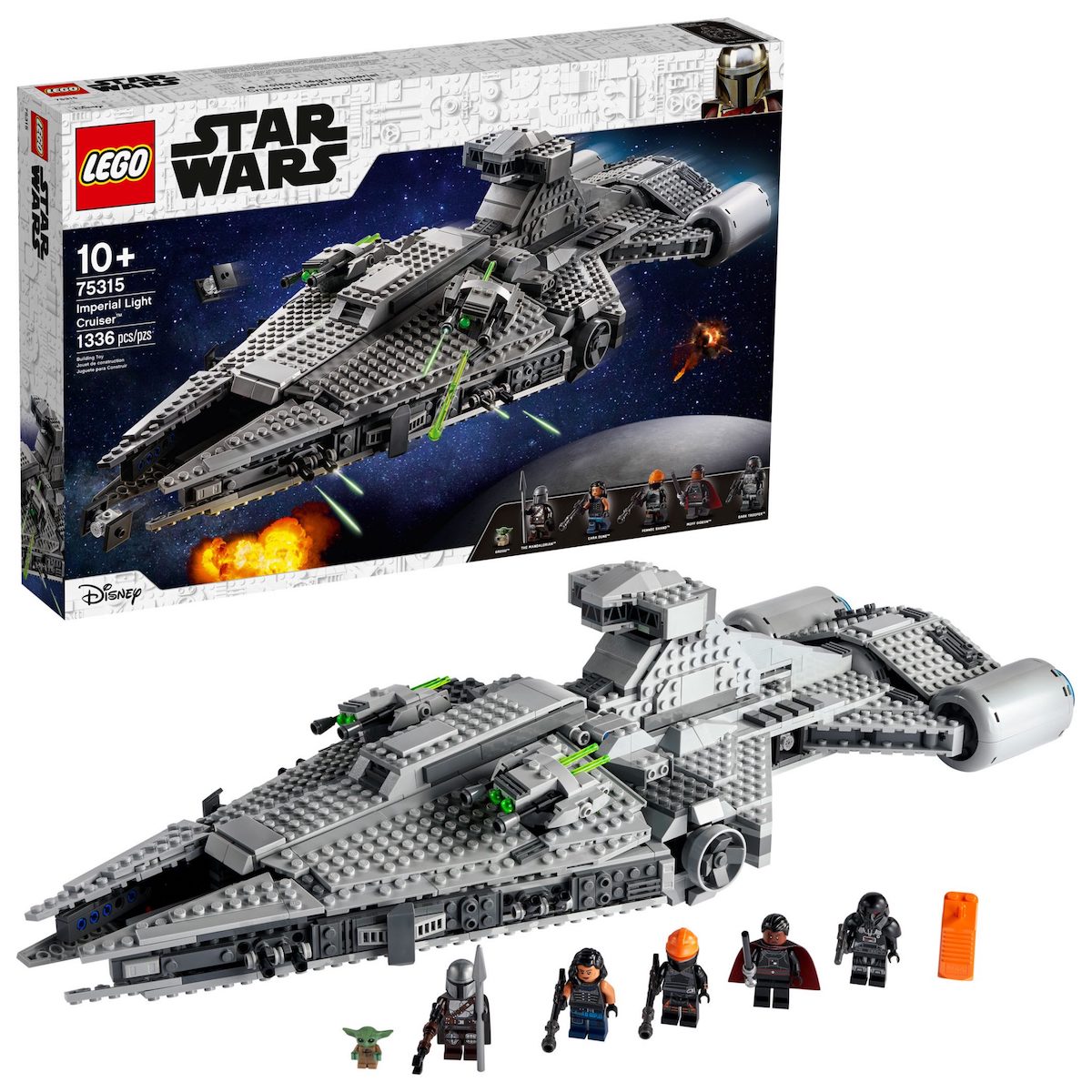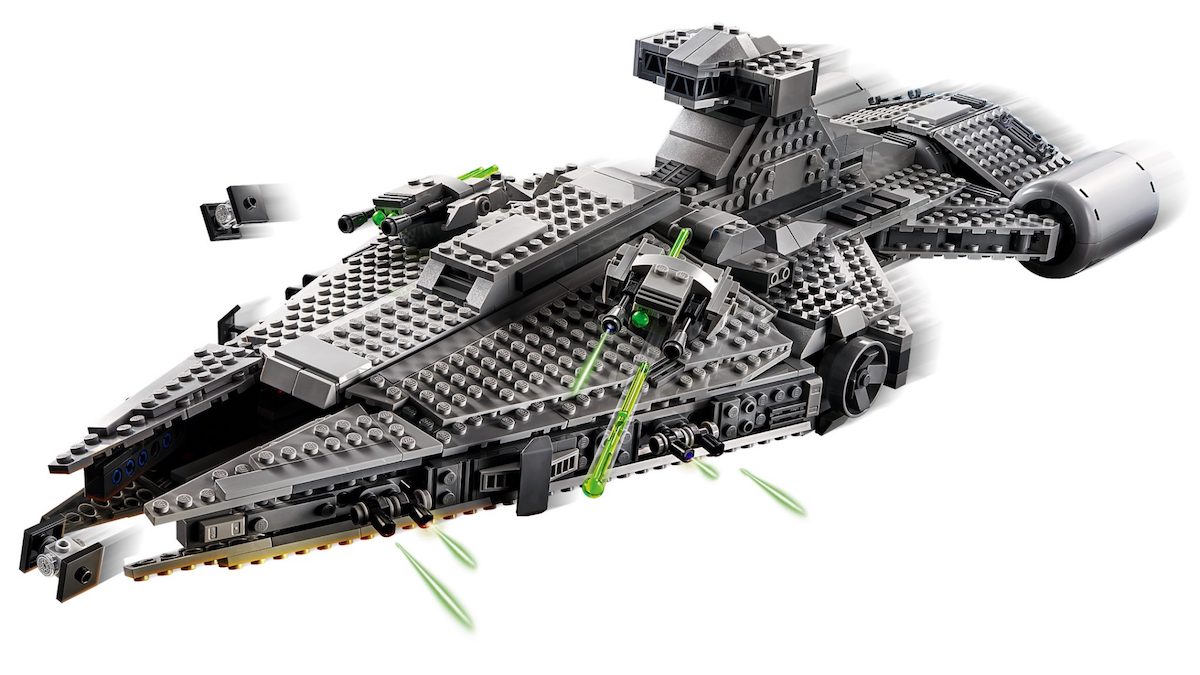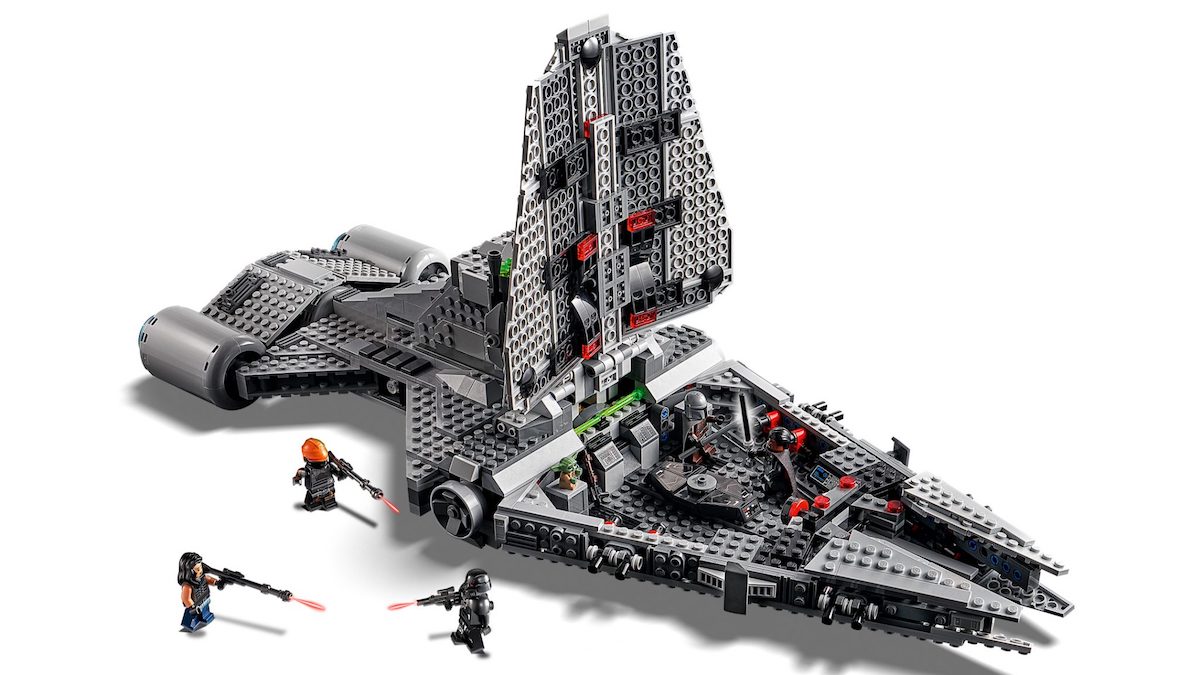 Subscribe to our newsletter!
Get Tabletop, RPG & Pop Culture news delivered directly to your inbox.