Age of Sigmar 3 Launches, Gaunt's Gaunts Up Close, D&D's Eberron, Star Wars' Abandoned Plots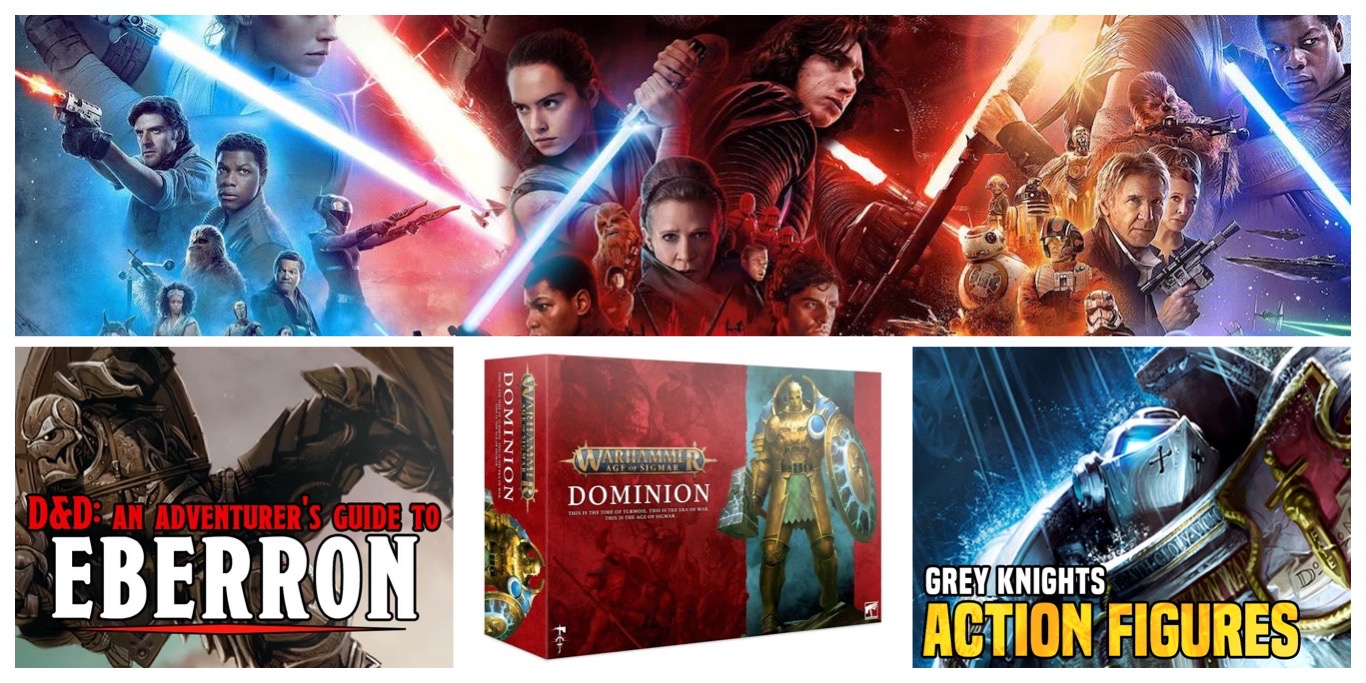 This weekend had everything from the launch of GW's Age of Sigmar, to Gaunt's Ghosts arriving, along with a close look at Eberron, Picard, and plots Star Wars abandoned.
Let's take a look at some great ideas the Star Wars Sequels had – then dropped.
There's a new edition of Age of Sigmar on the way and it's got some interesting rules. But who does it better – 40k or AoS? Let's chat.
The Aeldari have quite a few Knights of their own. Let's take a closer look at them!
The Astra Militarum are getting a nice splash release with the new Gaunt's Ghosts and Cadian Shock Trooper boxes.
Picard adds a very dear old friend and fan favorite in season two – Q is back with a new challenge.
I hope you got your pre-orders in. It's AoS 3.0 Launch day!
Some big Grey Knight Action figures and more have been spotted. Take a look at what's coming to your desk, 40K fans!
Magic robots, robot magic, and a whole lot of swashbuckling, spying, and scheming abound in the world of Eberron.