'Loki' Easter Eggs Ep. 1 – With Glorious & Therapeutic Purpose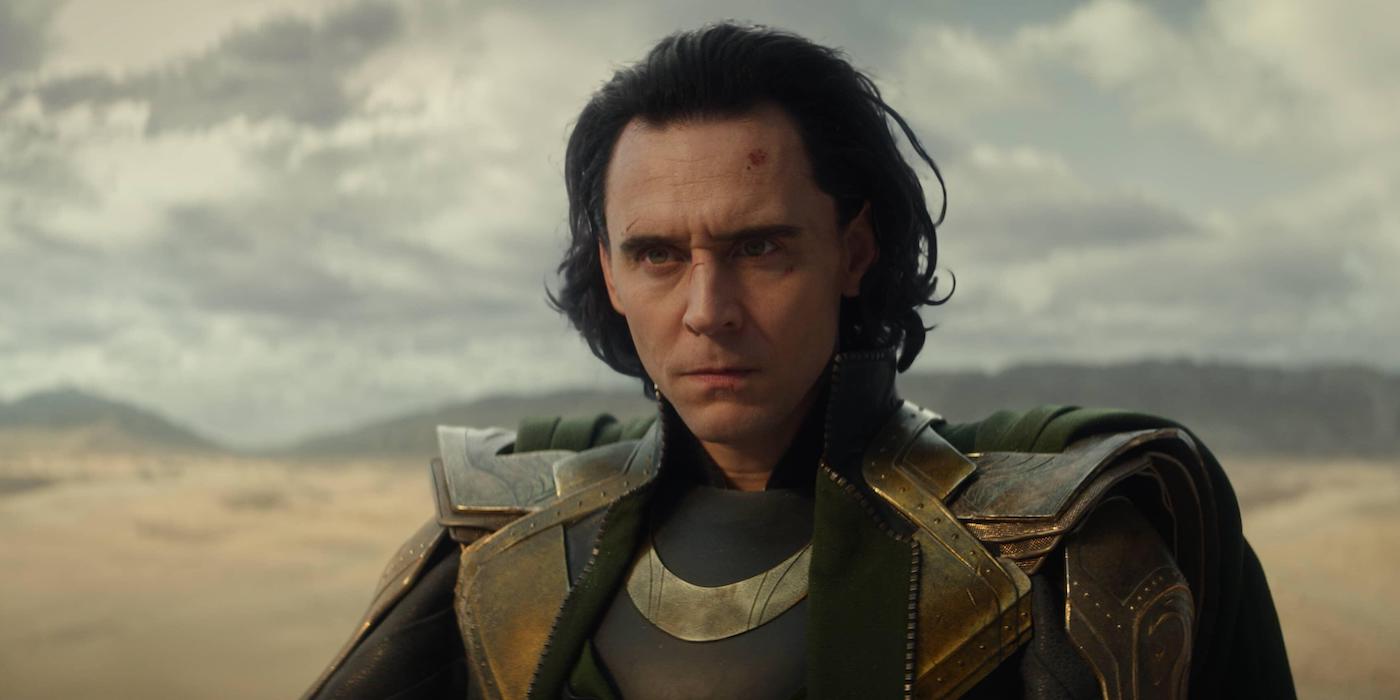 The long-awaited Marvel show is here – and its first episode is an emotional rollercoaster for Loki.
I think this is the best first episode out of the three we've seen. It jumps right into the workings of the TVA with the perfect amount of background to make things not super confusing for non-comic reading folk without dragging. The chemistry between Hiddleston and Wilson is exactly what I was hoping for, as is the production design. In short – this Loki fan is happy.
There Are Spoilers Beyond the GIF
We meet the Minute Men (led by Wunmi Mosaku's Hunter B-15) straight off as they remove Loki from the Gobi desert and drag him into the null zone. The interiors look like a 1970s era Soviet sci-fi film mashed with a TWA terminal from the 1960s. The operation's obtuse bureaucracy is hilarious and terrifying (they can completely erase you if you don't meet all of those rules).
The history of the TVA comes from Miss Minutes and an informative cartoon that looks to be inspired by the 1960s. Summary: the Time Keepers ended a multiverse war between the timelines and created the Time Variance Authority to keep everything running properly on one Sacred Timeline. The Time Keepers and the hard-working folks of the TVA work to prevent another war.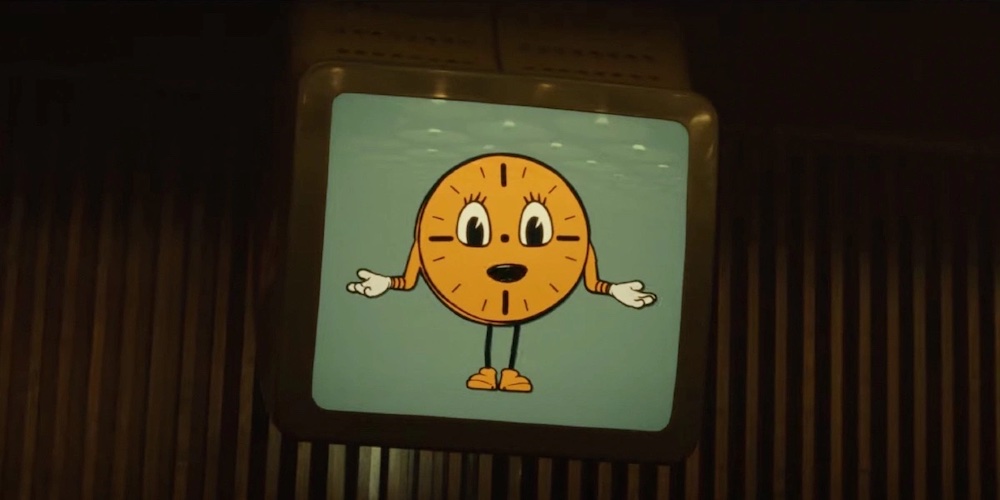 There's more in there, though. There's a scene of cartoon Kree and Wakandan armies fighting that could be a Wakanda Forever plot point (or on someone's wishlist). Several not-so-subtle hints to Doctor Strange in the Multiverse of Madness, plus some more subtle threads to Wanda Maximov. Wanda is a Nexus Being that anchors the multiverse, protecting our reality from threats. Everything is tying into everything else.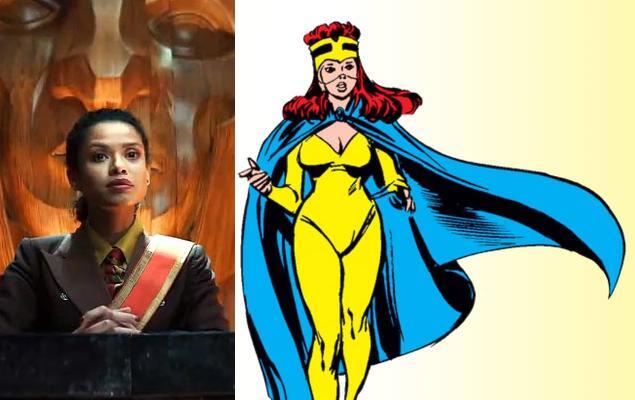 Loki is brought before judge Ravonna Renslayer to be sentenced for his time crime. The character's name is from the comics – she was a time-traveling princess linked to Kang the Conqueror (who is a time traveler that has worked with the TVA). I'm curious to see if the name is the only link or if they're going to bring some of the character over, too.
Then these two meet.
Subscribe to our newsletter!
Get Tabletop, RPG & Pop Culture news delivered directly to your inbox.
This episode is just as much about the TVA as it is Loki being honest about who he really is. Remember – this is 2012, the first Avengers movie Loki.
Mr. Mobius M. Mobius is a middle-level manager on a mission. He is trying to stop whoever is baiting and killing Minute Men out on patrol. Mobius is sure that Loki can help him. Sure enough that he saves Loki from being reset and questions him about his core motivations in what feels more like therapy than an interrogation. The two revisit his past, and Loki is shown the future he had without the tesseract. Unfortunately, he's not fond of this process and continually dodges Mobius's questions with grandiose statements and outright denials.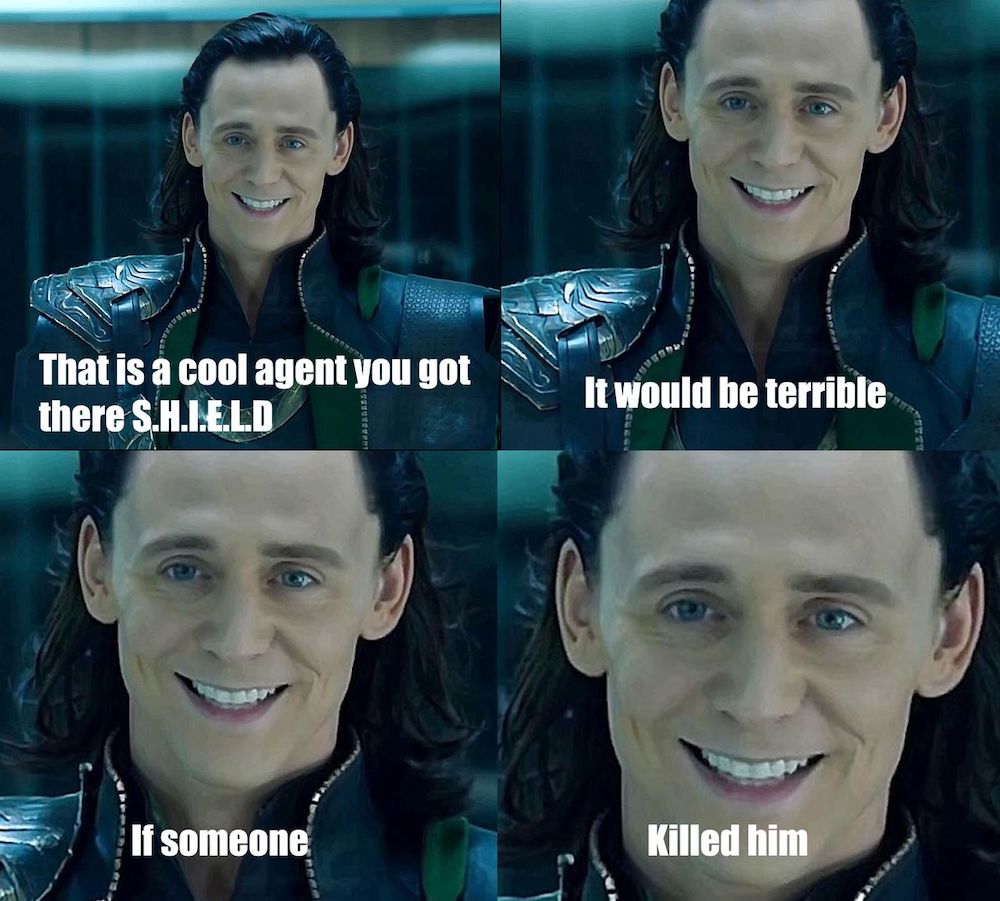 Tired of Mobius's questions, Loki finds a way to escape and zaps himself across various rooms to reclaim the tesseract. It's in a clerk's drawer, along with a bunch of Infinity Stones. Stones that the TVA has in such abundance that they use them as paperweights. It's at this point Loki understands his captor, how powerful they are, and how screwed he is.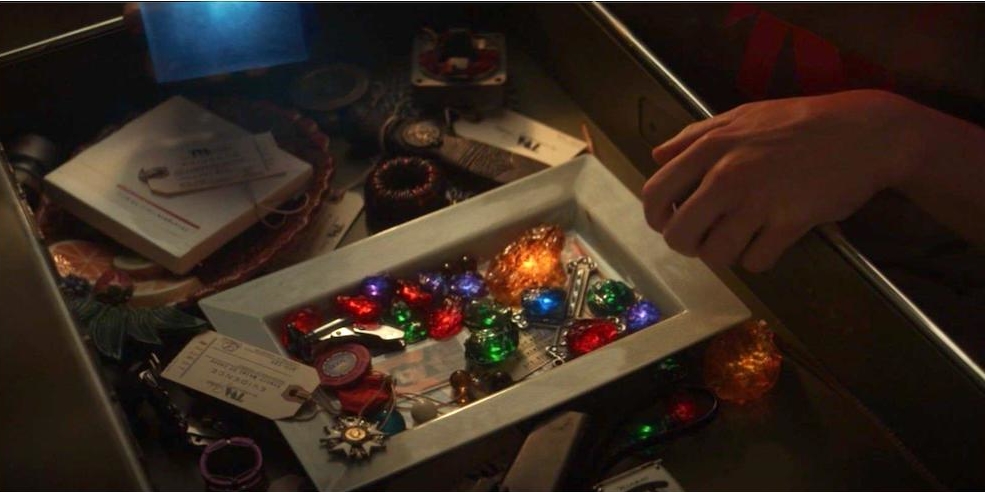 He returns to the interrogation room alone and watches future interactions with his brother, where they bond, as well as his father's death. And his own death. After being put through the emotional ringer and understanding there's really no escape, Loki admits who he is to both himself and to Mobius. A god who uses cruelty as a shield, a trick to inspire fear because he is weak and needs to be in control. A very human reaction to trauma.
Once he's admitted it, Mobius informs him of the mission at hand. With one huge bit of information tacked on: the person killing the Minute Men is Loki. Another Loki from another timeline. All we get to see is a hooded figure and that stained glass window.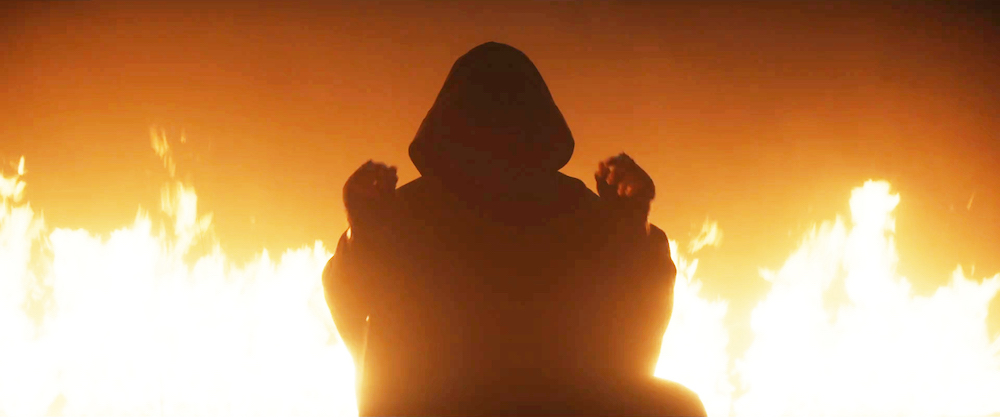 It's Mephisto! Everyone is Mephisto!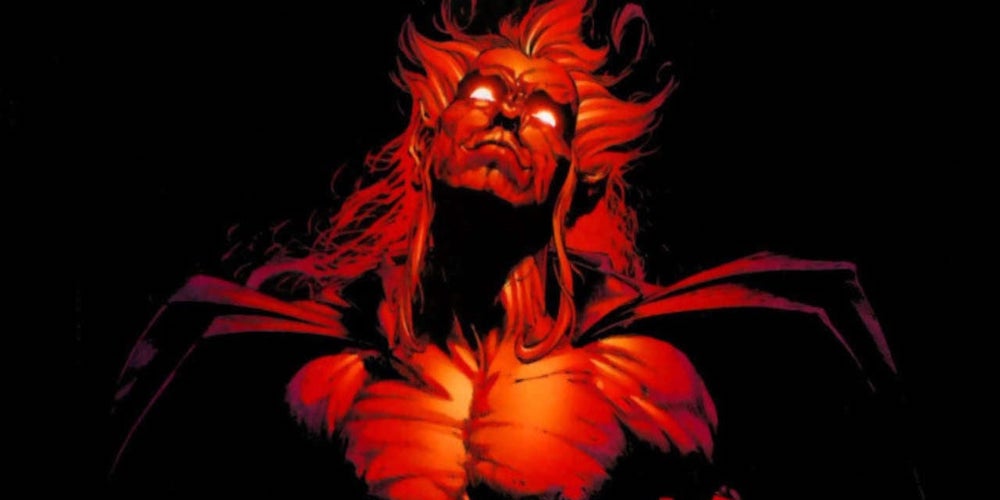 No. Not doing that whole song and dance again. As confirmed by series director Kate Herron:
"The devil in the church actually genuinely is coincidental. That's meant to be a reference to our show. It's a metaphor for Loki with the horns, and, you know, he was cast out of heaven, so that is coincidental." 
Moving on, hot takes…
Skrull in a tracksuit!
DB Cooper was a thing that happened
Josta was made by Pepsi in the 1990s
Kablooie gum sounds like it would be sold alongside x-ray glasses in the back of a comic book.
What is the glowing shovel thing?
Loki's gender is listed as fluid in his file. Lady Loki?
See something I missed?
New episodes of Loki drop on Disney+ every Wednesday.